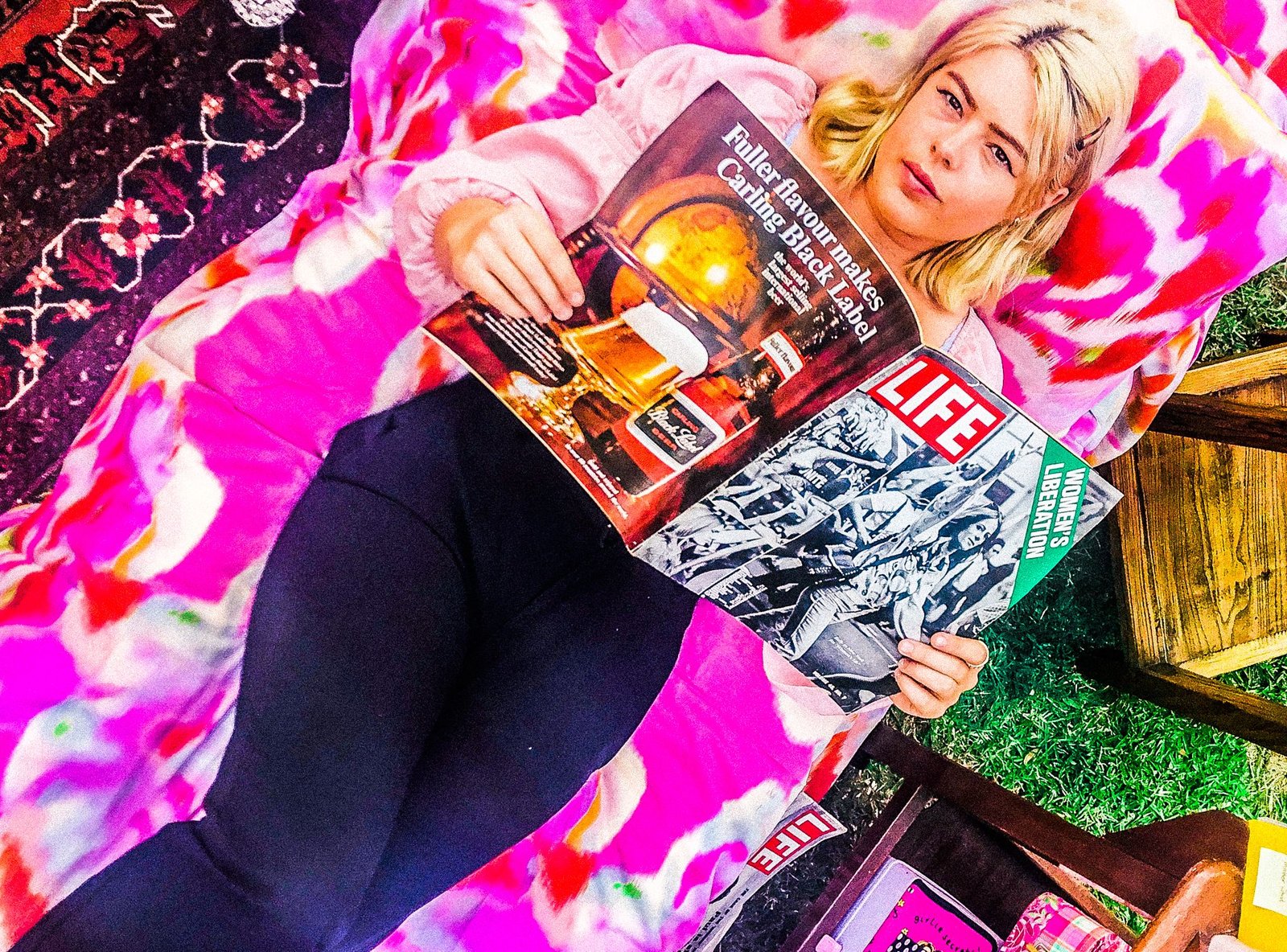 Rya Park Releases New Single: Sad + Announces EP: Lexapro
Clad in pink with the attitude and integrity her fans stand in awe of, Melbourne-based artist

 Rya Park returns with her latest release, 'Sad.'

Co-written with emerging Sydney-based artist and producer Hauskey, 'Sad' marks Rya's second release for 2020.

The track 'Sad' comes at a time where the world is halted in uncertainty, with many feeling completely alone and unsure of their future.

Taken from her debut EP 'Lexapro,' set for release this August, 'Sad' sees Rya open more pages of her personal diary, wearing her heart on her sleeve in a song set to unite introverts alike. Standing as her biggest statement yet, and delivered with her signature distorted guitar and a vocal that is so emotive you can actually feel the pain in her journey, 'Sad' is drenched in honesty and conviction.
"…I've loved and I've lost in beautiful style,
I've flicked through old pages in the book,
I'm a girl in agony, oh here's to pharmaceuticals.
I've hated my body since I was a child,
gone through all phases just to look like the girls in the magazines,
so carefully trying to be beautiful."
Succeeding her incredibly personal and poignant releases 'Bad Name' and 'Bitch,' this new track not only stands as the ultimate confession about her struggle with mental illness, but solidifies Rya Park's songwriting to another echelon.
 
"Sad" was given life and co-produced by Ed Quinn (Slum Sociable), finessed by Peter Farnan (Boom Crash Opera), mixing and drum duties carried out by Toby Dundas (Temper Trap) and mastered by Adam Dempsey (Angie McMahon).
Born in London and raised in Singapore, Rya's observations are introspective and internal, while the landscape and geographical locations are forever changing around her. As a teen, she performed around clubs and pubs in Melbourne, perfecting her songwriting and performance.
In the last year, Rya has played across Australia with Tyne-James Organ, Alex Lahey and Kingswood, performing her first official collection of songs for her debut EP, 'Lexapro.'