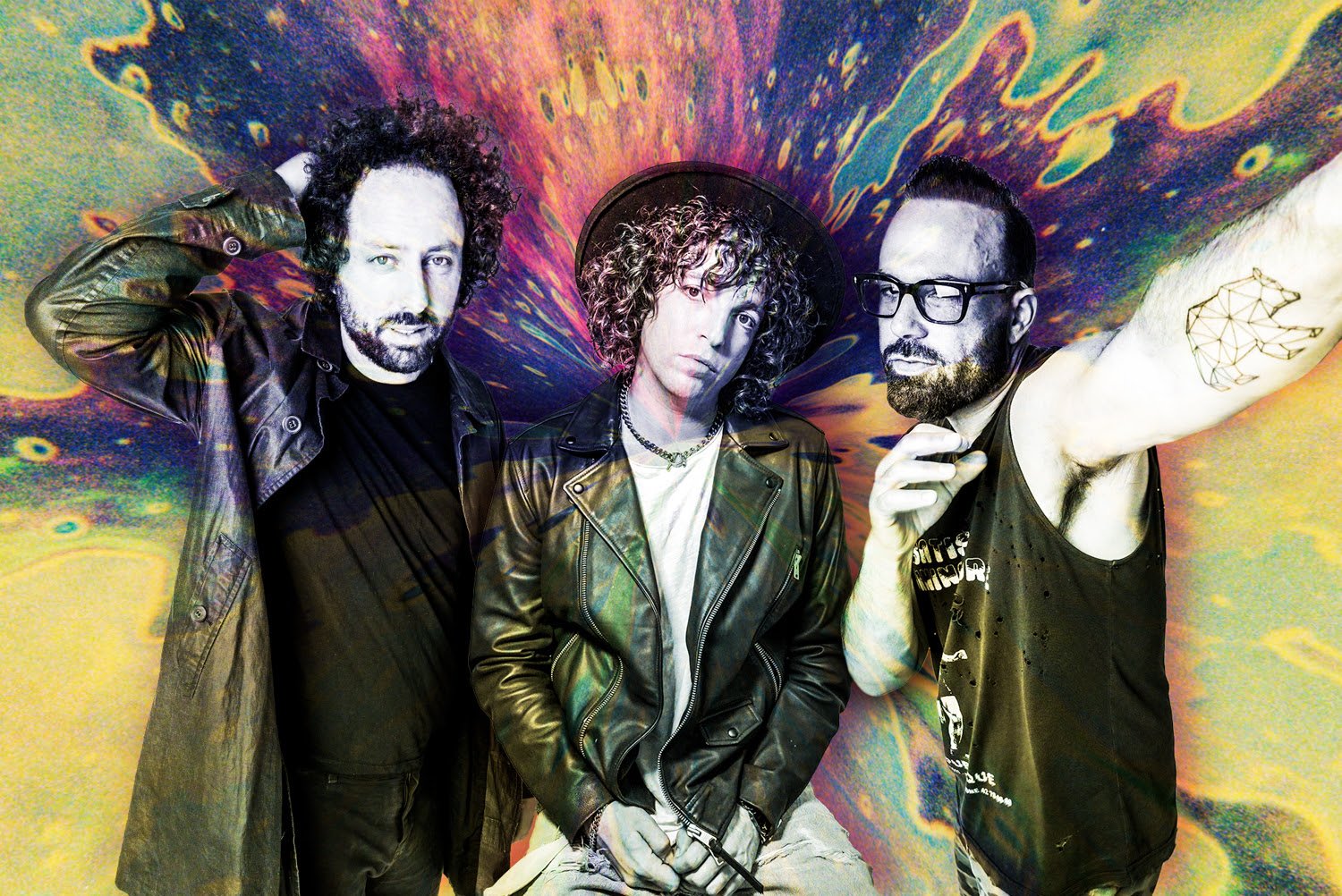 Left Field Messiah Drops New Track: Young Libertine
The trio Left Field Messiah releases its third song, "Young Libertine", alongside a music video.
This new track covers everything from Oscar Wilde to The Rapture and was written by the band while "staring at a volcano covered in snow, dreaming of hot lava."
"'Young Libertine' was an important moment for us because we landed on a new shade of LFM blue, combining early 90s hip hop tones and soul dance melodies splashed with some nice 80s pop moments," the band, composed of Steve Bays (Hot Hot Heat), Jeremy Ruzumna (Fitz and the Tantrums), and Erik Janson (Wilding), says.

"This is a song of firsts – rhyming libertine with figurine and x-ray machine with screen – and while our productions have been referred to as "maximalist," this is one of our more restrained moments."
"Young Libertine" came from a guitar line Erik was noodling that Jeremy flipped as he started playing along on the mellotron, adding some crazy chords, "as he always does." It's one of the songs on In Praise of Bombast, the trio's upcoming EP, that still evokes such a strong sense of place and time for us.
"We were taking daily trips to a coffee shop next to an incredible antique store. The owner, Craig Wilson Ruttle, is a poet and wrote a book that inspired the name of our record," the trio adds.

"We picked up all types of treasures there from old magazines, to a book of nursery rhyme 45 records and this strange thing called a light box, that Steve put multi-coloured lights inside that we had on while recording. It lent this magical sense of nostalgia to the sessions."
Stream "Young Libertine" now on your favorite streaming platform.