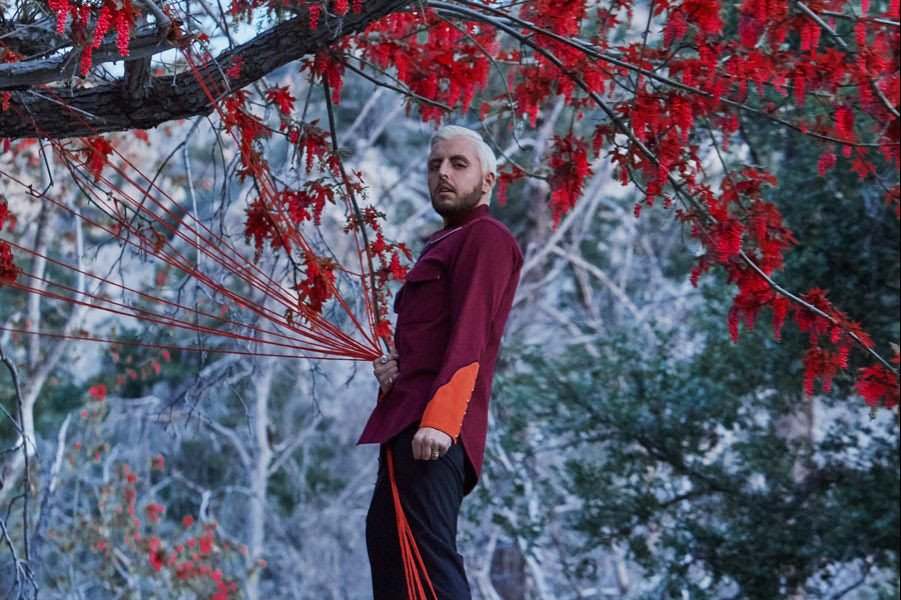 JHart Releases New Single 'Temporary' Out Now
JHart returns with an uplifting new single, 'Temporary'.
GRAMMY-nominated, multi-platinum selling singer, songwriter, and producer JHart (AKA James Abrahart) returns with a deeply personal, uplifting and inspired new single, "Temporary" – out everywhere now.
Speaking about the song's origin, JHart reveals, "I wrote 'Temporary' about the nature of pain, how you have to walk through it one day at a time, reminding yourself to keep pushing forward with the comfort that one day won't feel like today does."
He continues, "I got to write the song with some of my friends and some of the most talented, well-respected names in the business, Ilsey Juber, Ian Kirkpatrick, and Sizzy Rocket. German (of The Monsters and the Strangerz) handled production and did an amazing job. I'm so happy with how it turned out and even happier that I got to create something that I'm proud of with friends."
"Temporary" serves as the follow up to previous singles, "Why Does It Hurt," an emotionally-charged soul-pop ballad about coming to terms with the end of a relationship, and his sultry and cinematic debut single "Put It To Bed," which Billboard hailed as "triumphant & danceable," citing the song as "proof of JHart's true power and a sign of great things to come."
The new song is the latest taste of what's to come from his forthcoming EP, Vol 1 – Songs From Therapy, coming soon and featuring collaborations with Greg Wells and LostBoy. The inspiration for 'Vol 1 – Songs From Therapy' came after listening to audio recorded during his own personal therapy sessions.
With the release of "Temporary," and "Why Does It Hurt," "Put It To Bed" before it, JHart's introduction as a full-fledged solo artist is in full effect. Having started out as a songwriter writing hits for artists spanning multiple genres, including Justin Bieber, Keith Urban, Usher, Kygo, Rita Ora, Kevin Gates, and Camila Cabello, with his output as a songwriter amassing over 8 million in sales.