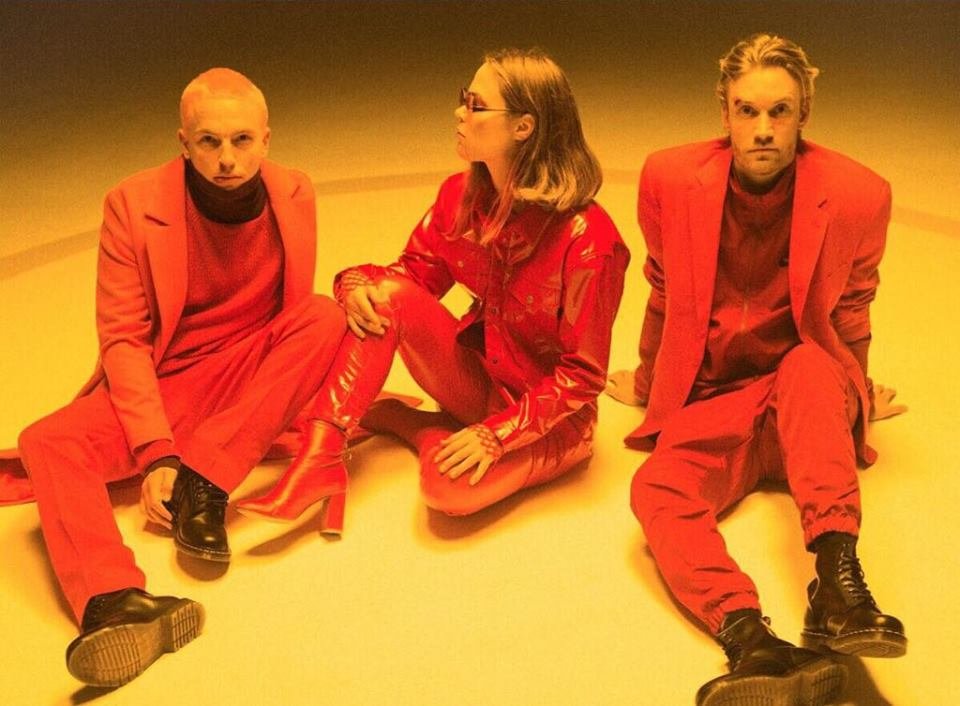 Off Bloom works with HudMo to Create Electro-Pop Album
Anglo-Danish trio Off Bloom have returned with another banger album, Lover Like Me via Capitol Records.
The feisty, Hudson Mowhake (Kanye West, Drake, Pusha-T)-produced album (his first new collaboration since working on Kanye West's 2016 The Life of Pablo album) include the hits "rockefe11a (F**k That To Be Honest)" , "Shut Up And Let Me Walk" which NYLON proclaimed will "rock your life hard" and "Falcon Eye".
Talking about the album, the band describes what it meant to work with an iconic producer like HudMo, explaining "We did the album with Hudson Mohawke who is one of our absolute heroes! Modern music today fucking owes him sooo much! The sound he created in 2009 with Butter was and is still the most groundbreaking revolution of electronic music since Kraftwerk, Neu and the krautrock guys in Germany in 1970!"
Splitting their time between Copenhagen and their current home, London, all three band members – Metteon vocals and Alex and Mads on production– write and produce anthemic, inventive electro-pop overlaid with beautiful melodies. "We don't want to do something that's already been done." Say Off Bloom, who are part of a group of artists and producers including Two Inch Punch, AlunaGeorge, Lo, Tove , Liss, MØ, Goss, School Of X, Vera and Vasco who are pushing boundaries and injecting pop music with a snarling DIY punk spirit.
Over the summer, the band was hard at work on the follow up to their 2016 debut EP, Love To Hate It, collaborating with some of the most adventurous talents in music, including Hudson), Two Inch Punch (Sam Smith, Years & Years, Anne-Marie, Rag'n'Bone Man) and Kid Harpoon (Florence & The Machine, James Bay, Haim), not to mention currently hitting the road in high profile supporting slots, opening for the likes of Dua Lipa and LANY all across the UK and Europe.