---
Hip-hop artist A!MS spirals to success with each and every release.
Previously known as A.M. SNiPER, Anthony Melas developed his new artist form of A!MS' during 2021. Between both names, he has cultivated his songwriting, recording, and producing skills, amassing almost eight million streams on Spotify with the single Supreme. Between recording in the studio and releasing fiery hits, A!MS fosters his entrepreneurial side. He prides himself in being an angel investor in new tech, gaming, and entertainment organizations.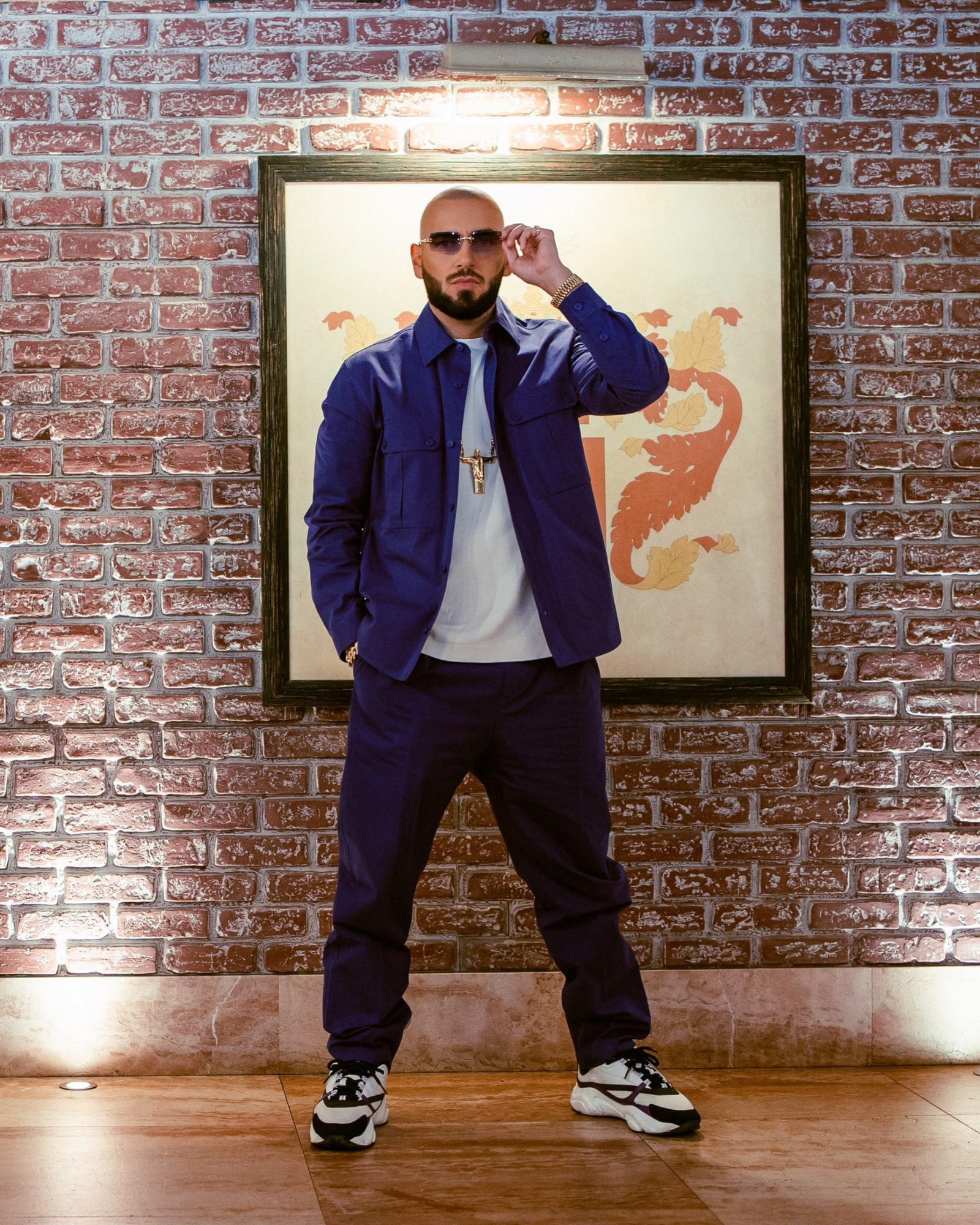 Growing up between London, England, and Ayia Napa, Cyprus, A!MS rose from a war-torn family of fugitives who lost everything during the 1974 invasion of Cyprus. The Cypriot, English, Lebanese, and Italian descendant was constantly surrounded by music as a child, with his family owning one of the longest-running hip-hop clubs, Club Black N' White. At this club, A!MS mastered DJing, discovered producing, and evolved into a music mogul.
Now, he manages multiple entertainment companies across the globe, intersecting heavily with his career of music. One of his brands, A!MS PRESENTS, is hosting The Wave Pool Party at WaterWorld Water Park, where A!MS along with other artists will be performing as guests soak in the sun and enjoy the artificial waves. Recently, in 2023, he released single Champione, already amassing almost 400,000 streams on Spotify.
We spoke with A!MS to get the inside scoop on his music journey, single Champione, and unreleased projects.
Where is home?
So far planet Earth, anywhere on the planet as long as I have my family, my team, I am in touch with my whole gang and I have my airpods, I am good. But to be totally honest after a couple of months on the road I do miss Cyprus, the freedom, the sunshine, the sun just makes everything better but yeah HOME is a very vague statement when you come from the multi-verse…

What was the defining moment you realized you wanted to make music? Was music always your career plan?
It's not a career for me, my longevity and how I came about to become music in the flesh was purely a natural progression. Does a palm tree decide to become a palm tree before it actually becomes it? I feel having a moment is important but I grew up loving music, regardless of how good or bad each season comes about. Just like a football team some years it can win the league other years it can not but the team is on the pitch to perform.
So it's not a plan it's a way of life and time now and later will only come to prove us right as we only chase the passion, everything else that comes around it, including the ass kissing, we do not do if anything we hold back a bit extra as we so successful that people might use our success and kindness as a weapon against us… What is defining though is realizing through growth that all there is is music the system and the weekly runs and charts are so fabricated and honestly so dishonest that chasing that will sometimes steer you off your path towards more greatness. My defining moment is having the ability to never be defined by all that or even time itself we always create and aim higher than high.
Earlier this year you release "Champione", your latest single, collaborating with Bianco and Ramz. What was creating this single like? Why did you choose to name it "Champione"?
The single journey is still unfinished it feels like Indiana Jones in the streets, so originally Loski was on the record but he became unavailable so we took to the net to ask our gangs who should join (when I say gangs I mean fans) and Blanco was an obvious name as he is part of Loski's Harlem Spartans. Ramz hopped on the live and also felt he could bring his new flavor he is rocking with at the moment so from then on it was cruise control. We re-shot parts of the video and Loski has been immensely supportive, so much that we told each other soon as he is back we gonna hit the lab and do a joint EP. The original version will be on that EP.
Blanco and Ramz are amazing artists in their own respects and we will appear together and do a lot more I am sure. Champione is the title winner, it's what my wife-to-be deserves to have as a title as she put up with so much and that does not mean I have been bad or disrespectful but growing in a relationship you can be bad if let's say the emotional IQ's are not matching, etc. Being smart in one area is never enough and one thing my woman has taught me and my daughter is to step up my emotional IQ and I truly believe I am doing well, especially after dedicating this song to her! You get me!
In 2021, you released your biggest hit "Supreme" with Ayo Beatz, accumulating almost 8 million streams on Spotify. What was it like to garner so much attention from listeners? Did you expect this single to blow up like it did? 
Supreme was out earlier than that just was biggest streamer on the song. The funny thing is, we never mixed it, it was recorded in a hotel room, and we sent it straight for mastering as we couldn't replicate the feel of it in the mix sessions so it was a hotel bounce and really not intended to be a single but that's the power of music, it will outpower mixes and everything. Attention is a drug I taught myself not to be affected by, one of the perks of living on an island that goes quiet, I guess there is a reason why monks and priests are considered "wise" they search within and stay away from fabricated emotions. I have no expectations other than to keep doing what I do and keep evolving and getting better.
As someone who has been making music for several years, you have certainly grown as an artist. What does your creative process entail and how has it evolved over time?
I used to be very stiff as to how I created, to the point that when I started my music was awful, but I had to learn. I grew up amongst nightlife people, which means, scammers, liars, party animals, substance abusers, etc. I had no access to music other than what played in clubs but I was brave enough to learn in front of the world's eyes while people judged me, and looked down on me, and laughed at me, and I am sure that there will be more moments like that but all of sudden the talk has turned to other things other than my music.
It's hard for people to knock my bars, my sounds, my creativity at this point and I realized that's the nature of humanity now most hate some love but that is SOME LOVE and I mean that in a very good positive way. Creative wise for me, it starts with the music I need the music to talk first and the rest follows, and I have a great team when I do my writing camp and I stopped being scared to be more expressive and emotional. For example, a 16 year old can hate Champione now but when growth kicks in and kids come around that person will relate and I would rather my fans grow into loving my music than vice versa which is what is happening in this era due to microwave A&Ring skills. 
Can you describe a particularly challenging moment in your music career and how you overcame it?
Covid, the worst time for our movement, I felt like I was close to going mainstream, but my setup is purely physical. People fly to the island of Cyprus, this is where the new underground is, where pirate radio in the flesh is, here in Ayia Napa, at the Wave Parties in my waterpark, where you can watch mainstream acts fused with unknown up-and-comers and I have been doing that since your Wiley's and Skepta's and Afro B's so losing touch physically with people with online as a substitute was never the same but we grinded through it, held some records back and now we back bigger stronger and more grateful than ever!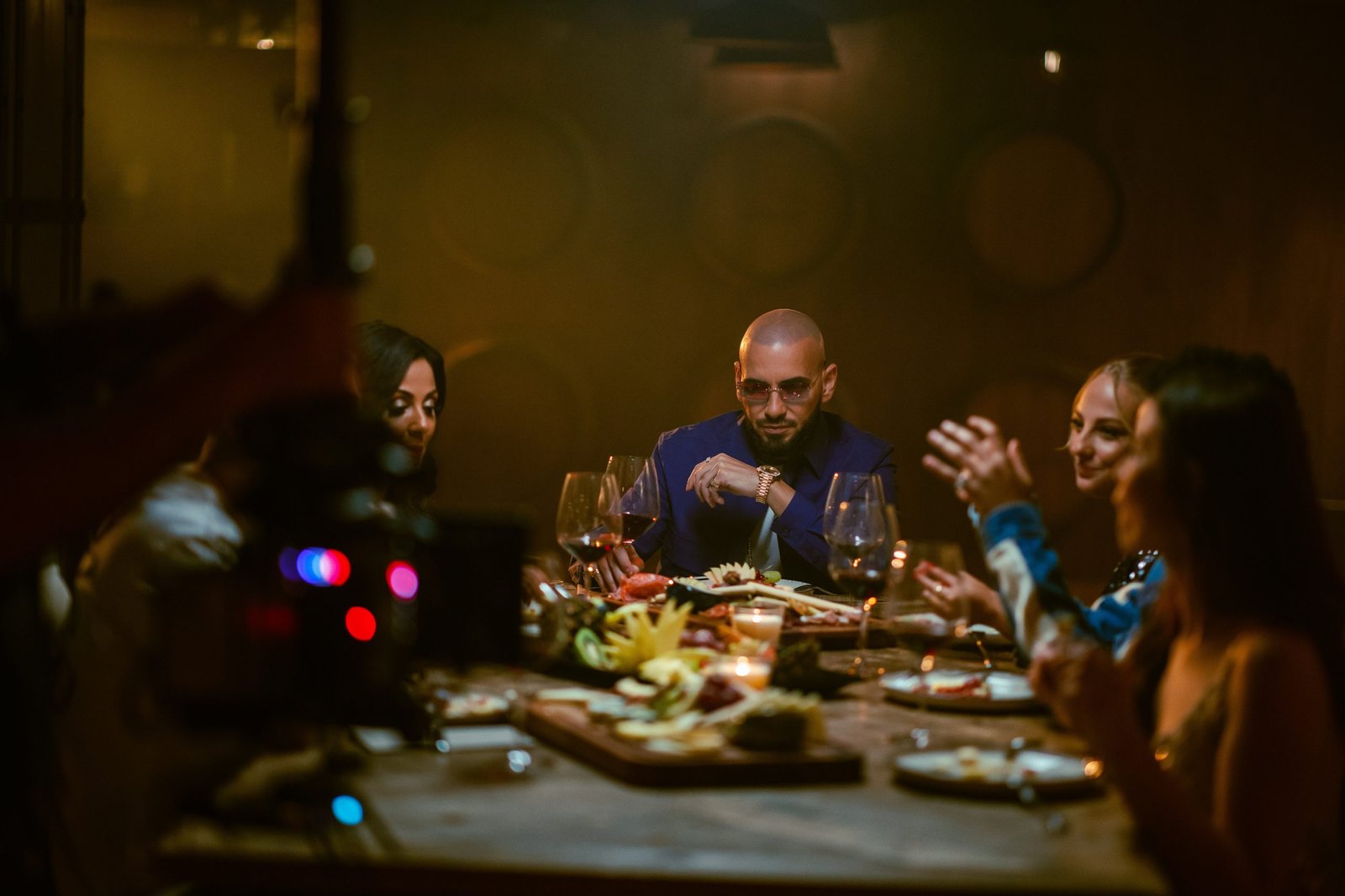 What's something people would be surprised to learn about you? 
I think people have no clue that I actually grew up in South London, specifically Tooting Bec, and carry a British passport, I mean I am at fault as well for always mentioning Ayia Napa, Cyprus but let's be honest what sounds more exotic? Like, "I'm from Tooting Bec" or "Hey I'm from Ayia Napa, Cyprus we got sun and golden beaches all year round!"
What is a piece of advice you would give to someone who is just starting to make music?
My main piece of advice to anyone in any industry is "FORGET ADVICE!" do what works best for you, seriously, be a good listener, but mostly to yourself, and take advice but always remix it. The Fox is a really good space where people work hard to find the best possible solutions and tips and advice, but just listen to yourself first as deep down when we are all focussed as humans we know what we hear in our head and that voice is usually correct, and I am talking about healthy thoughts, not evil bad minded thoughts so do not take this statement wrong. 
Second piece of advice is "FORGET ADVICE AGAIN" as everything I said above I might change my mind about in a week so yeah there you have it…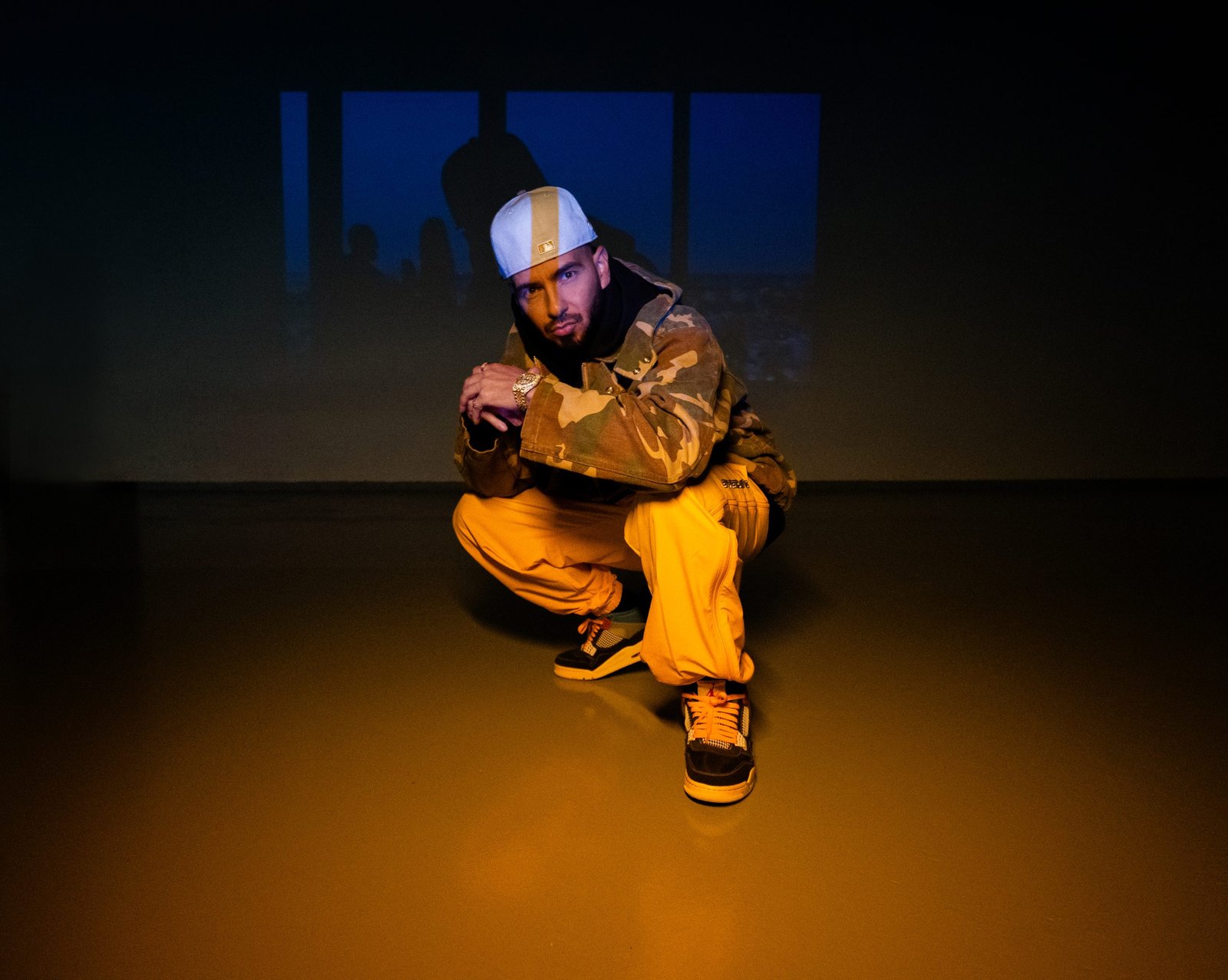 The Fox Magazine is all about inspiration, what/who inspires you the most?
Do not take this wrong but being wrong about something or someone inspires me. Mostly because when you are right about someone or something it was expected so sometimes you say I knew it or I felt it etc. Being wrong teaches you so many things, I have been wrong so many times, I have made wrong decisions so many times, and I allowed that to help me learn and grow, and sometimes studying faults or mistakes, is what helps you improve hence why nobody is perfect and that is beautiful. In terms of who inspires me, it always starts at "HOME" as you asked me earlier, so the world, my family, my fans. 
What motto, quote or words to live by do you use to stay motivated when you aren't feeling inspired?
I always tell myself "never quit." simple and efficient. But my motto is "There is more to a motto than the motto itself…" A motto has a story, so if someone was to read never quit without reading into the context of this conversation they would only get 1% of the essence of it.
Can you give us a sneak peek on any upcoming projects and/or collaborations that you are excited about?
I really enjoyed having this interview and the questions helped me give my perspective on things I value so you deserve to know first that "Self Esteem" is the next single to drop, how's that for motivation you get me! 
---
Connect With A!MS!