UK's Coventry Artist KANDA: Rise In Music & His Latest Single: Bottom Of The Bottle
Born in Coventry and based in London, the 18-year-old is ready to ruffle some industry feathers.
Amassing over 400,000 streams across all platforms from previous singles including 'IHGYN', 'KISS', 'Latino Heat', and more, it was inevitable that Kanda would one day become an artist has taken a keen interest in his younger years.
From performing at school from as young as 8 years old, it wasn't until he turned 14 that he began writing and producing his own songs.
Taking inspiration from Bruno Mars, Rag 'n' Bone Man, and J Hus, Kanda has formed a distinctive sound that bends genres. Now signed to the independent record label HQ Familia and HQ Recording in Leicester, he has since performed at Campers Calling Festival, Ragley Hall in Warwickshire, and Godiva Festival.
KANDA talks about his musical journey thus far and what sets him apart. Plus, his latest single just dropped! Take a listen: "Bottom of the Bottle."
Tell us a little bit about you. Where is home?
For me, home is a city called Coventry. It is where I spent my younger years growing up, the place that carved me into the singer that I am today and that I will grow to be in the future.
What city, neighborhood or country helped inspire and inform your art?
Many places have provided me with different inspirations which have contributed to specific songs or my overall style as an artist. For example, my music teacher within lower ears of education incorporated the Caribbean style into my music, and that influence has undoubtedly had an impact on me. Also, listening to the different sounds around my home of Coventry, and also the immense variety of cultures involved, have also affected my musical tastes.
What was the defining moment you realized you wanted to do music? 
I have been singing ever since I was 8 years old, doing annual school performances, however, I think the defining moment for me was in 2020 when I performed at the O2 as part of the Open Mic UK competition. Whilst I reached the finals and did not win, the support I received throughout my performance and especially after was too incredible, the whole of the O2 could hear the chants of 'KANDA, KANDA'! That was definitely a moment where I realized music was no longer a hobby, it was a passion and a career I had to pursue.
The Fox Magazine is all about inspiration, what or who inspires you the most?
My family is my biggest inspiration for sure, they all possess one trait in common that will forever motivate me: work ethic. I have never seen a harder worker in my life than my father, and I aspire to be in his position, working hard and reaping the benefits.
How much has your musical style changed since you started doing music?
At the beginning of my music career, I was heavily rap influenced and thought I wanted to focus on that avenue. However, the more I matured, many people helped me to realize that I have a very strong and powerful voice, so now I believe I'm heading down a more soulful R&B style with elements of hip-hop.
What's the best part of being a musician?
Definitely the recognition — strangers taking time out of their day to tell me how good my performance was or how amazing one of my songs is. I think the interaction between myself and the spectators is what I love most about being a musician.
Did you experience any challenges while creating "He Will Reign"? What are certain challenges emerging artists should know of today?
I didn't have too many problems creating the lyrics for the song, it was more so the idea for the video. Initially, I wanted to create a massive video where we would have a massive fight with a big crowd in the background, however, due to some limitations we had to strip down the idea a bit. Although, I will say I am still so happy with the final outcome and I have only heard positive things about it!!
Share one lesson (or two) that you've learned since you started doing music and where you are now.
I'd say I've definitely learned how to manage more with creative blocks. I used to get so aggravated whenever I came to a halt in songwriting, but now I have had that experience, I can realize that ideas can come from nowhere, out of virtually nothing.
What medium or instrument is your favorite to work with and why?
I love a good brass section. I think instruments such as trumpets and trombones are so powerful and can really elevate a motivating song such as "He Will Reign".
What do you think sets you apart from other artists?
I think my evergrowing stage presence (the confidence I have to perform anywhere, anytime), my ability to write songs in a short amount of time, and also the grit in my voice. I believe that's a very rare quality in music, especially for male artists.
Music is all about expression, what do you like expressing in your work?
There are many different approaches for me when I think about what message I would like to present in my song. I like singing about political situations such as mental health or the ongoings of the world, seeing as I see music as a method of free speech and we should be able to sing about whatever we desire. But also more generic topics, such as love, heartbreak, motivation, loss, etc.
What motto, quote, or words to live by? Do you use to stay motivated when you aren't feeling inspired?
I like to think about everything I have accomplished in life, why would I want to stop now? If I had stopped every time I wasn't feeling inspired, I would have nothing to look back on and smile at.
Name a few artists would you love to do a song with and why.
Rag'n'Bone Man, reminds me very much of how I sing and I think that could be a very interesting collaboration. Another artist is Santan Dave, he is a lyrical genius and in my opinion, he holds the crown in the UK rap scene.
What's something people would be surprised to learn about you?
Many people are shocked at my age after hearing me sing. I am 19 years old but for some reason, people just find it hard to process it, must be the beard hahaha!
What's your best advice for aspiring musicians?
Don't give up if you have a true passion for it, there are so many obstacles in the music industry, but it's essential to know that success is not instant, it's a process that I, along with so many other artists, have to experience.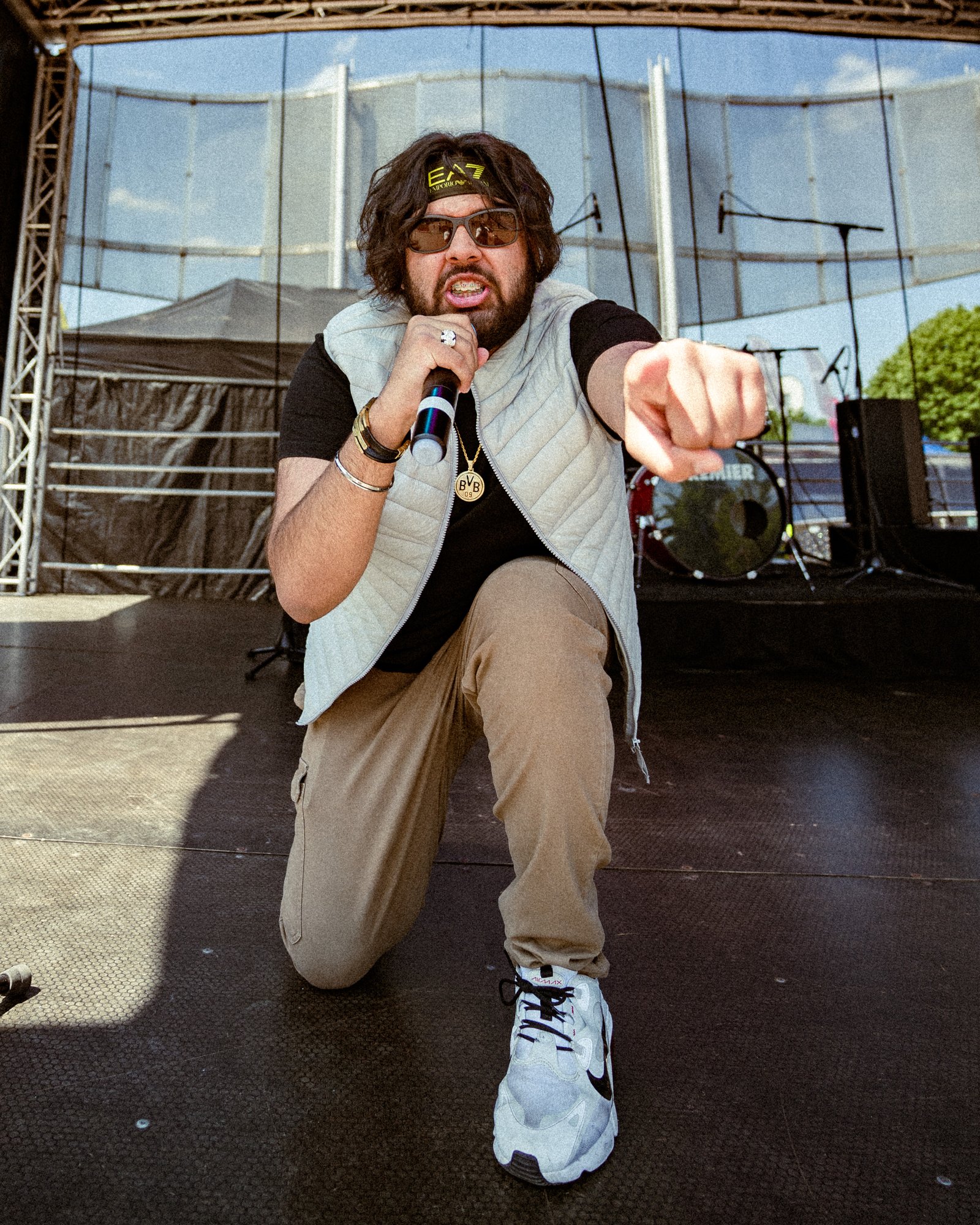 ---
Connect with KANDA