This Is Why So Many Piano Players Choose Yamaha Pianos
No matter how well taken, there is no photograph online that can fully convey the resonance and tone of a finely crafted Yamaha grand piano.
They're striking in appearance and grand to sit at, touch, and appreciate. It is now more than a century since Yamahas founder, Torakusu Yamaha, designed and crafted his first piano and their popularity has been unrivaled throughout the last one hundred years.
The brand has a reputation for excellence and they're known to provide long-lasting performance – a well cared for Yamaha can provide entertainment for future generations, with the instruments having excellent longevity.
Today there are a wide variety of piano brands available but the most popular and globally-recognized is undoubtedly Yamaha. The Yamaha Corporation, based in Japan, has been creating high-quality pianos since the year 1887. The master craftsmen for Yamaha have always used the materials highest in quality and taken incredible care when constructing the instrument by hand. Every detail is finely explored so that the Yamaha will be suited to all players, from the initial beginner to the professional player.
Here are just 4 reasons that Yamaha pianos have remained at the top throughout the years.
Quality of consistency
Even within one brand, pianos can vary in quality. However, with Yamaha pianos, their high-end quality ensures that great consistency is there from piano to piano. If you buy a Yamaha piano today you can be assured that it will be of the same high-quality as every other Yamaha out there.
Sound quality
One of the most important aspects to consider when you're looking to purchase a piano is the sound quality. This is guaranteed with a Yamaha. Its high-quality sound won't fade over time, which is often the case with other brands, instead, it will always make you feel as if you're playing in one of the best concert halls around the world.
Quality of mechanics
An aspect of quality within pianos that's often overlooked is the mechanics. How well the hammers work and the feel of the keys and pedals contribute to the overall quality of the piano. Yamaha's are consistent and balanced which allows the mechanics to work in the best way they can. For upright, grand, and acoustic pianos will require maintenance in the form of tuning, string changes, and cleaning to keep the mechanics in the best condition.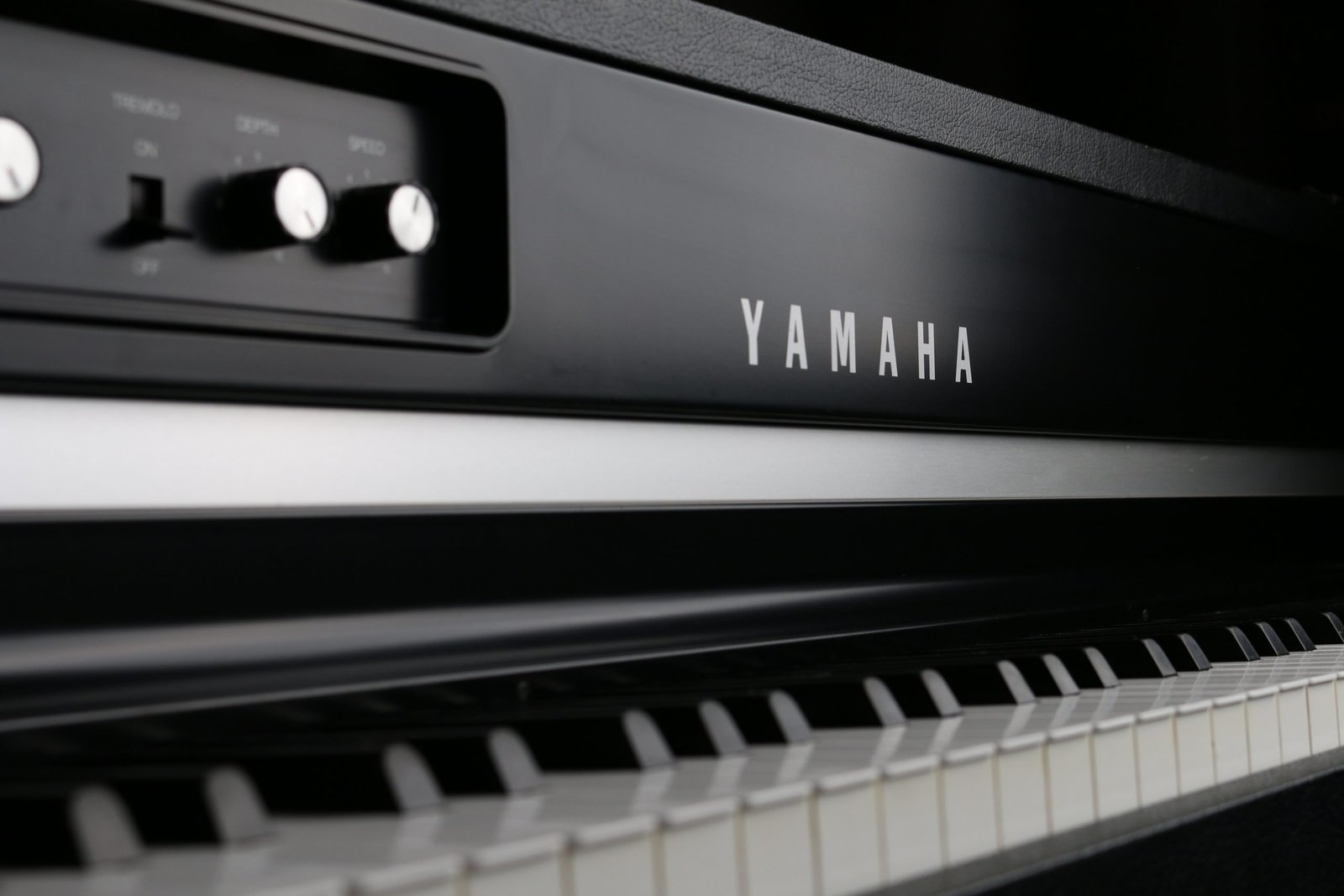 Value
There are lots of Yamaha pianos available which means that they're not in short supply and their cost reflects this. Although so many are being continually made this is without cutting any corners or compromising quality in any way, which means that you will get better value for your investment.