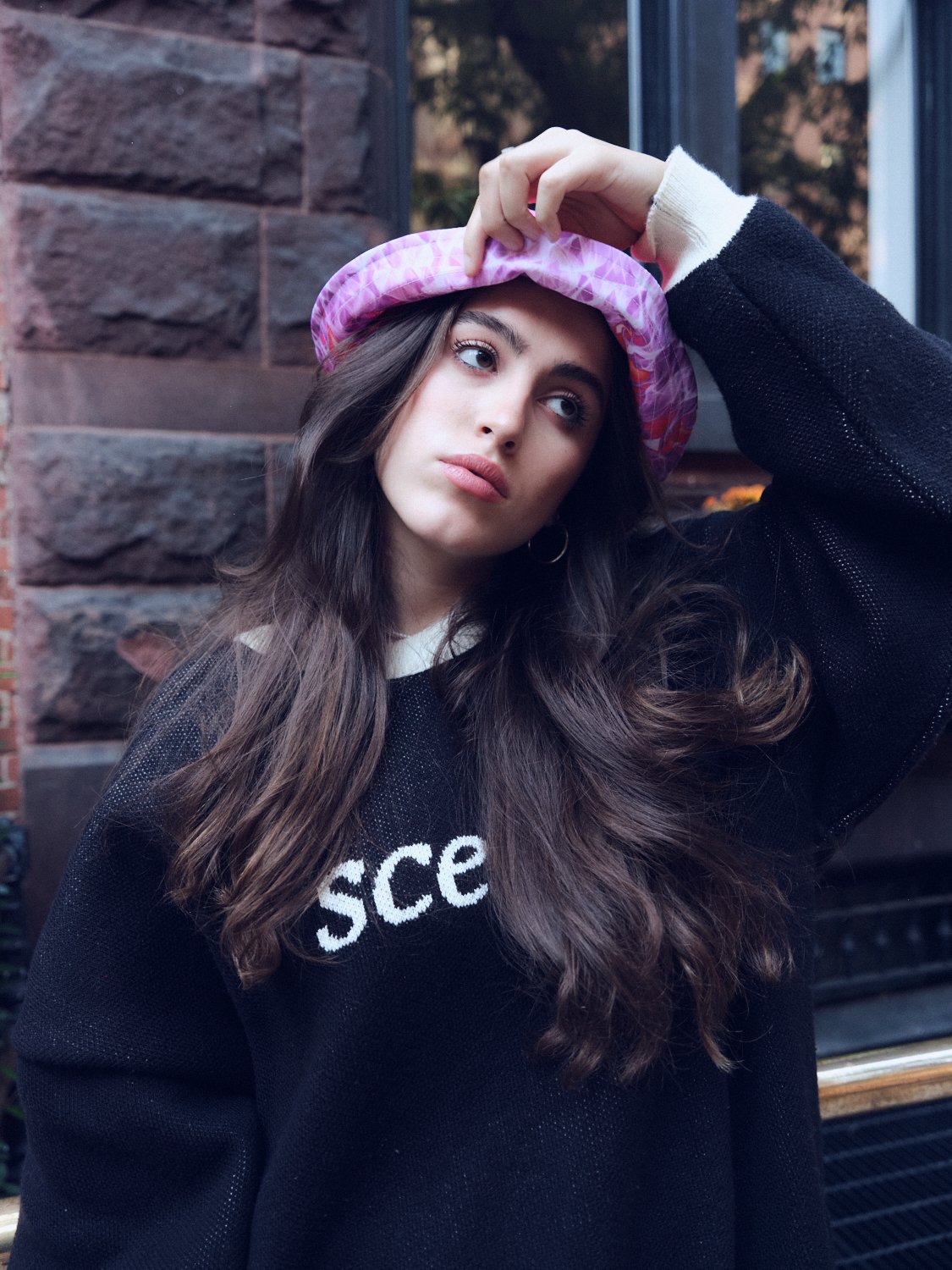 Rising Pop Artist Ally Salort's Latest On Her Calling Into Music, Working With Pop Wansel & Latest Single: Stranger Things
Ally Salort writes intimate pop songs that lay her emotions bare. That's been part of the 19-year-old singer-songwriter's goals as an artist since she was a young teenager — playing songs that resonated with the deepest parts of her soul.
And now with "Stranger Things," her debut single via Fish Grease/Listen2TheKids/Geffen, she shows just how adept she's become at processing her complex coming-of-age experiences and turning them into universally relatable songs.
"Stranger Things" is infectious yet conflicted, finding Salort grappling with the exciting but unsettling feeling of falling into a new relationship. "Gotta remind myself that I've seen stranger things," she admits. Over soaring production from Pop Wansel (Ariana Grande, Rihanna, Kehlani), a three-time Grammy nominee, she ultimately comes to some powerful realizations, telling the story of young love, and finding the beauty of trusting your instincts at the moment.
It's a mindset Salort has inhabited since she was a kid growing up in Maplewood, New Jersey. She remembers her childhood as idyllic, but that doesn't mean it was perfect. Even with the unwavering support of her parents, self-doubt persisted at times, such as when she attended her first vocal lesson at the age of 7. "I remember being so nervous," she says. "I walked in, and I sang one song, and the teacher was so nice. From that moment on, I was like, 'I want to do this for the rest of my life.'"
Salort soon joined a band with other kids who performed gigs around town. But as she entered her preteen years, she felt the itch to push herself in ways beyond guitar and vocal lessons. At 14, she saw a YouTube ad for an Atlantic Records talent search that only required one submitted video. She was selected as one of 13 finalists, who were flown to Los Angeles to record in Atlantic's studios and perform for industry power players.
"I flew back to New Jersey, and they called me three months later," she says. "They told me that I should start posting covers on YouTube and writing my own songs because I needed to develop myself a little more."
In June 2018, Salort posted her first-ever YouTube cover—Amy Winehouse's "Valerie"—because she wanted to prove that she took her musical future seriously.
By that December, she had covered Grande's "Imagine" and caught the ear of Wansel, a producer on the original thank u, next ballad, who was struck by Salort's raw talent and offered to start working with her. While still a junior in high school, she and her mother began planning trips to L.A. during school breaks.
Salort had always looked up to vocal powerhouses like Grande, Winehouse, Whitney Houston, and Mariah Carey, but Wansel helped her expand her toolkit. The making of "Stranger Things" solidified Salort's growing gifts as a songwriter. Wansel penned the hook and then challenged her to write the verses. External validation has blossomed into inherent confidence, which powers her upcoming moody single, "Nostalgic." There's no shortage of melodic experimentation and intricate wordplay, which she delivers effortlessly.
While the last line is a clever nod toward The Notebook, and Salort regularly listens to albums such as Back to Black or SZA's Ctrl top to bottom for songwriting inspiration, she isn't interested in emulating the past—or in being anyone except her best self. As she continues to expand her already deft songwriting, she hopes to empower her growing fan base to get in touch with—and truly understand—their own emotions.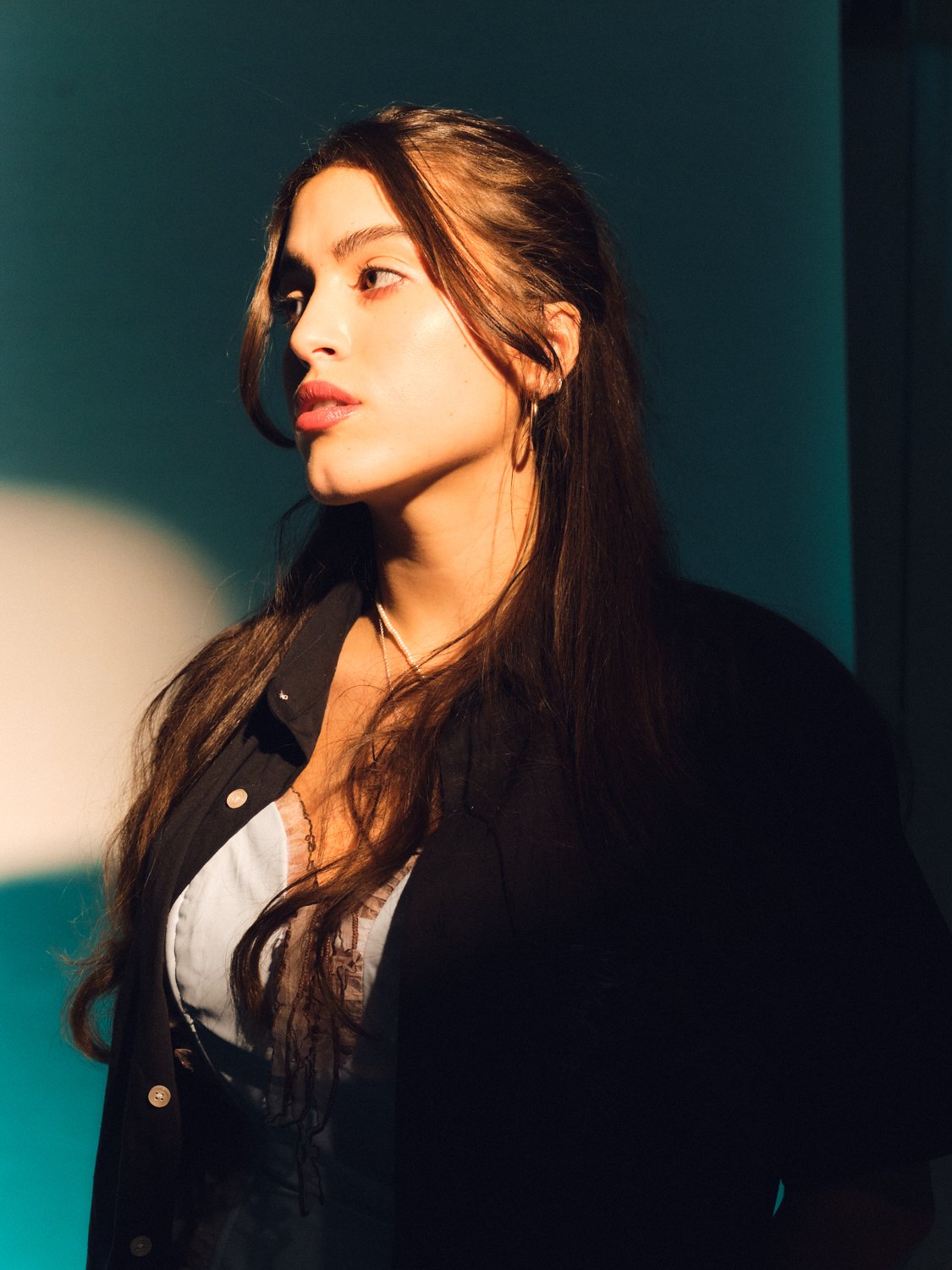 Meet Ally Salort, the intimate pop singer passionate about getting in touch with emotions through music, creativity, and inspiration.
Where is home?
This is going to sound corny, but home is wherever my family is.
What was the defining moment you realized you wanted to do music?
I always knew I wanted to do music but I do remember when I was around 8 years old, I got to be the lead singer of a band and we got to perform all around town. It just made me fall in love with music even more and really confirmed that I wanted to pursue it.
Has music always been your career plan?
Yes, for as long as I can remember.
What was the inspiration for your upcoming single, "Nostalgic", dropped on 11/11? 
I am a very sentimental, nostalgic person. I have a tendency to romanticize my past whether it was good or bad. It's such a bittersweet feeling that I've always loved and attached myself to. This song is about meeting someone who evokes those kinds of warm, homey feelings. It's about a classic love that you would think only exists in movies. It's simultaneously a manifestation of what I want in a partner, while also pulling pieces from real-life past relationships and people who've made me feel that way.
The Fox Magazine is all about inspiration, what or who inspires you the most?
In general, my mom inspires me the most. I feel like a lot of people say that, but it's so true for me. She is such a hardworking boss woman and has always set such a good example on how to deal with adversity and just, life in general. Musically, I'm inspired by the people I work with, specifically my producer Pop Wansel. He's so good at what he does and I'm so grateful that I get to learn from such talented people like him.
What do you think contributed to your recent momentum leading up to your new single, "Nostalgic"? 
I've been posting old, nostalgic singing videos of me from when I'm around 9-10 and people have seemed to really like them.
What instrument or piece of equipment is your favorite to work with and why?
I would say the piano is the instrument I always seem to gravitate towards. Whenever I record covers or go to sit down and write a song, the piano is what I use to accompany my vocals. I just love the way it sounds and I would say I'm better at the piano than any other instrument.
What sets you apart from other artists?
Hopefully, the music I'm making with my producer, Pop. I think we've found a specific sound and have been building that together for a couple of years now. I would describe it as pop/RnB sampling old songs to give it a throwback feel while still being modern.
As an emerging artist today, what would you say are some of the challenges you face?
I would say having to post content every day and play the role of an influencer while also trying to make the best music that I can.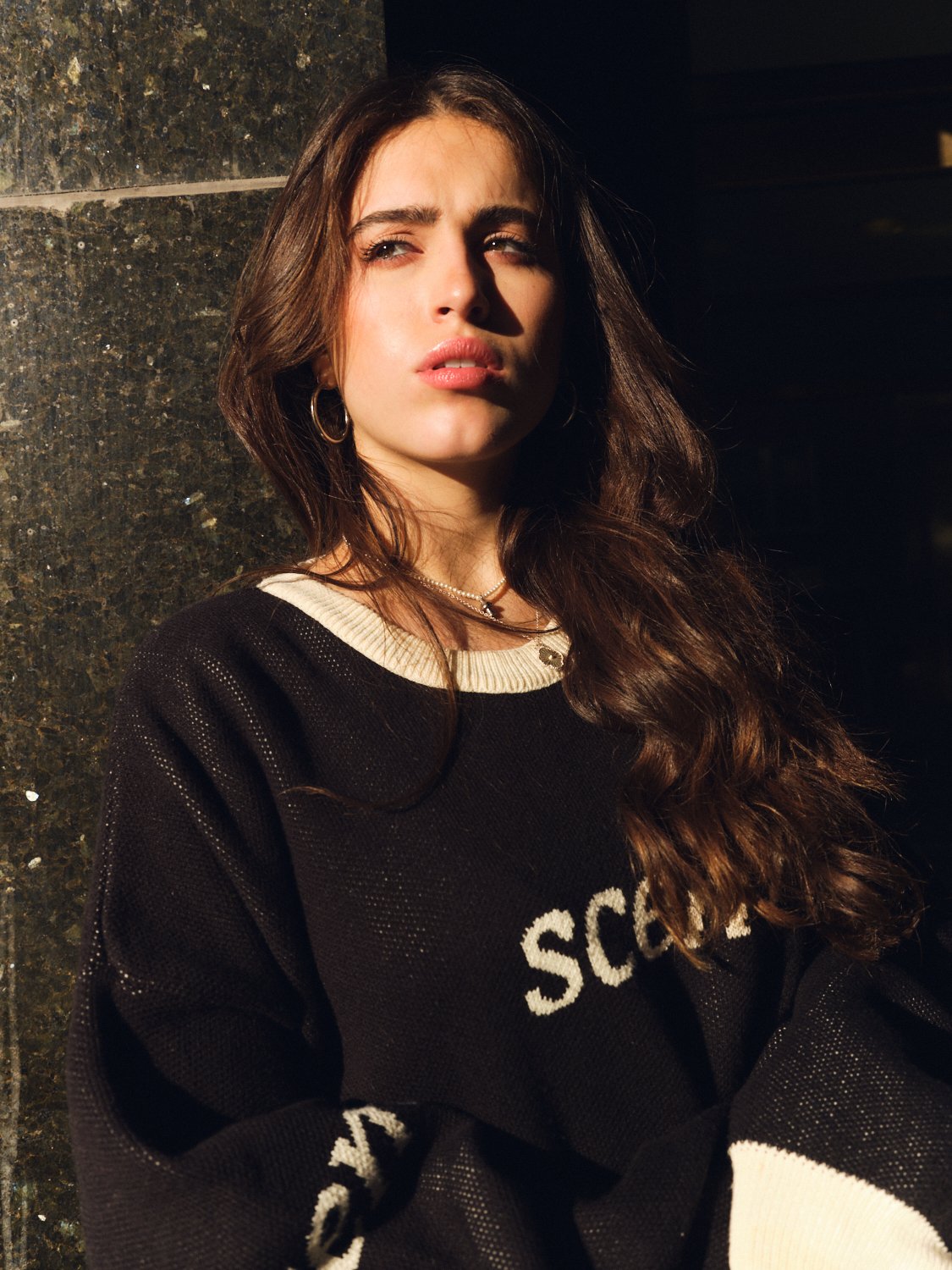 Music is all about expression, what do you like expressing in your work?
I like to express anything that's going on in my life, whether that's relationships, friendships, or insecurities. That's the great thing about making music; you can write a song about anything that you're feeling. It's so therapeutic.
What motto, quote, or words to live by or use to stay motivated when you aren't feeling inspired?
I don't think I have a quote or motto but anytime I feel unmotivated, I just force myself to push through and sit at the keyboard to write a song or make content.
What's your best advice for aspiring musicians?
Put yourself out there in any way that you can. Social media is your best friend.
---
Connect with Ally Salort!