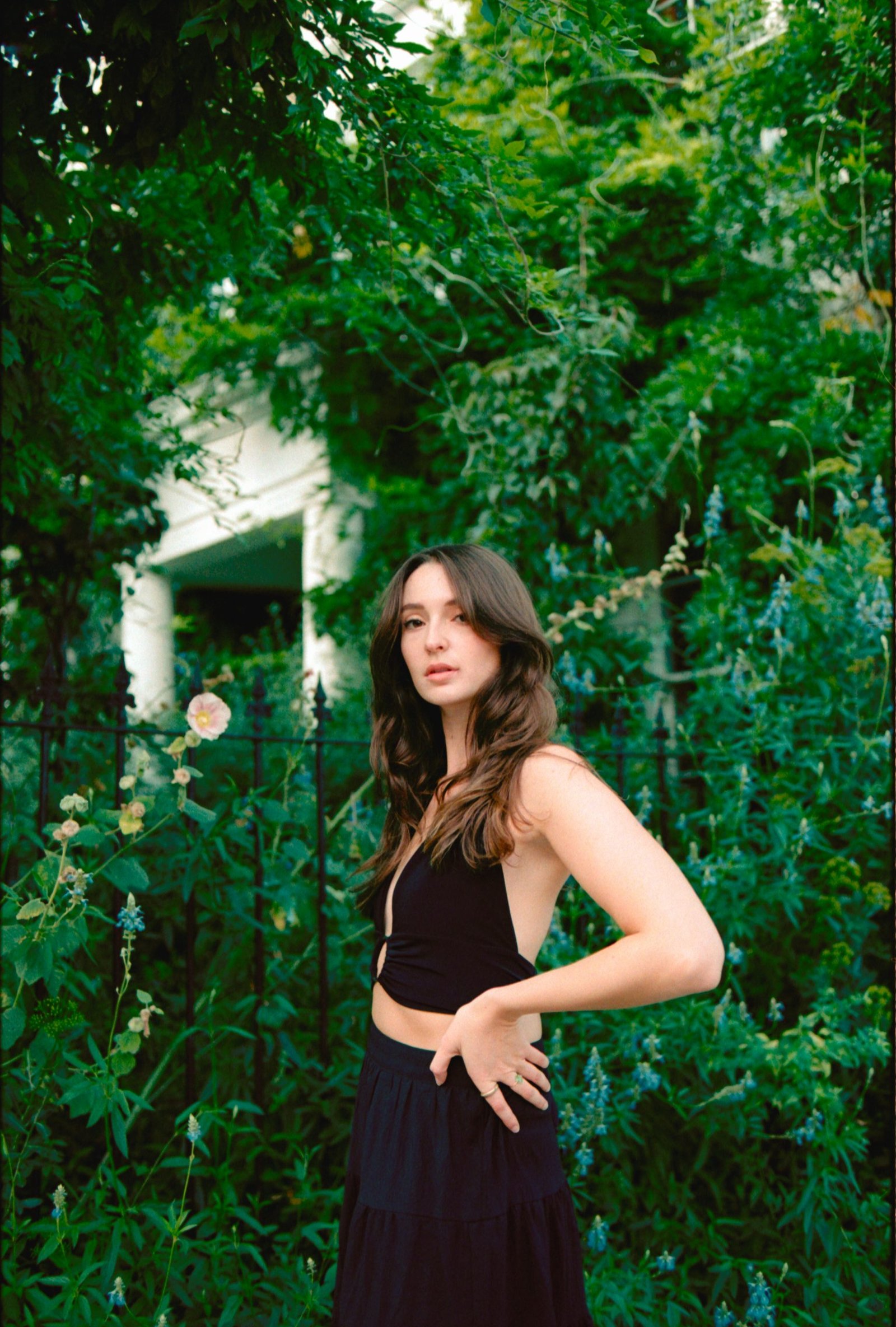 Sofia Lafuente Shares Brand New Single: Good Intentions
Following the release of her debut EP Control earlier this year, singer-songwriter Sofia Lafuente makes her highly anticipated return with the release of her captivating new single, "Good Intentions," out on all streaming platforms.
Powerful, commanding, and more introspective than her previous releases, "Good Intentions" marks a new chapter sonically for the multi-faceted artist.
Singing in her native Spanish for the first time, the track showcases her gift for telling poignant and vivid stories through her lyrics, and her willingness to bare all. It is a heavenly slice of alt-pop, exploring the joys of living and loving boldly.
Speaking of the track, Sofia says,
"I finished 'Good Intentions' while I was back with my family in Spain during lockdown. It sounds cheesy but hearing it now, for me it's kind of all about living without regrets. There were so many things in my life that I could not control and I could not predict at that point, that I wanted to celebrate the feeling of just jumping into something because you want to try, and that sometimes that can be enough."
She goes on,
"I wanted it to sound like a confession between two people in the middle of the night. It's also the first song of mine where I'm singing in Spanish and I think that may not have happened had I not been in Spain with a lot of time to reflect and connect to the place I came from."
Working as a songwriter for a number of years, Sofia has cultivated much esteem from fellow artists and writers. Only embarking on her solo career earlier this year, she has already received a wealth of praise from the likes of Wonderland and The Line of Best Fit, as well as Spotify playlist adds from Fresh Finds, numerous New Music Friday additions, and more.
Born in the United States and raised across Europe by her American father and Spanish mother, Sofia Lafuente turned to music at an early age as a form of escapism from her trans-continental upbringing.
"Wherever I would go, if I was new or I was feeling out of place, music was the thing that made me feel completely free," Sofia shares.
After undergoing significant surgery on her back at the age of 13, songwriting became a vital part of her life.
"I picked up a guitar because it was the only thing I could do in a back brace! Songs just started coming out of me. I needed an outlet."
By 14, Sofia was performing live and quickly got herself into writing and studio sessions.
Raised on a potent mix of The Beatles, Shakira, and Fleetwood Mac, Sofia draws from her combined influences as well as her varied upbringing, thriving on being able to experiment with her music and the concepts and emotions she's able to portray.
The release of "Good Intentions" positions Sofia at her most authentic; a shift in musical direction which is stronger and more ambitious than ever. Expect big things from this rising star in the coming months.