Miles Arnell Is Bringing A Unique Style To Music
Meet the musical artist whose sound is as stylish as his wardrobe.
Miles Arnell is a pop & pop-crossover singer and songwriter. In addition to his talented vocal performances, Miles plays several instruments and his songwriting has led to awards in music competitions and favorable reviews in magazines like "The Aquarian Weekly." Come with us as we discover more about this fashionable emerging artist.

We interviewed with Miles about his journey and future plans as an artist.
Tell us a little bit about you.
I'm a very passionate person, always seeking the next level. I'm a laser-focused person who finds inspiration from just about everything I do in life. I believe in a balance between the creative, abstract self, and the rational, logical self. Whatever I can do to achieve becoming the greatest version of myself is something worth doing! One of my mottos is to stay classy, and not just by staying well dressed and groomed, but by staying authentic, inspired, and driven.
Where is home?
Home for me is basically the greater New York City area, give or take 60 miles. At any given time I'm either in New York City, New Jersey at the studio I record in, or in Connecticut.
What's a typical day like for you?

I usually exercise first thing, hitting the gym. Afterward, I will take care of any responsibilities I need to take care of, check my to-do list for the day and start attacking it. Almost every day involves studio recording, songwriting, or producing whether it's at So Amazing Studios in New Jersey or at my home studio. If there are any events at night, like mixers, or networking events, I will attend them.
Has music always been your career plan?

Yes, without a doubt, even when I had no idea exactly how I wanted it to turn out, music was my career plan.
The Fox Magazine is all about inspiration, what/who inspires you the most?

I do a lot of motivational reading, one book in particular "Think and Grow Rich," a true classic, is among my top influences inspirationally. Beyond that, nature and it's beauty, some of my family's hardships, and my own desires inspire me most.
How much has your style changed since you started doing music?

So much. It's unbelievable. I have gone through every genre known to man over a 14-year period now. I spent a lot of time just writing, and after some tremendous mentorship a couple years ago, I finally have a sound I'm developing for myself that feels right.
What's the best part of being a musician?

Everything. The connection to source, this intangible, almost supernatural force that 'gives' you ideas, rather than you trying to 'find' ideas. It's like the ideas find you! Also, it's in the way I perceive every new chapter in life like a movie playing in real time, the songs are the soundtracks. It's so beautiful watching a loose idea you had on a train recorded on your phone become this full-fledged song with an identity. It's truly remarkable and no words can articulate how enjoyable it is.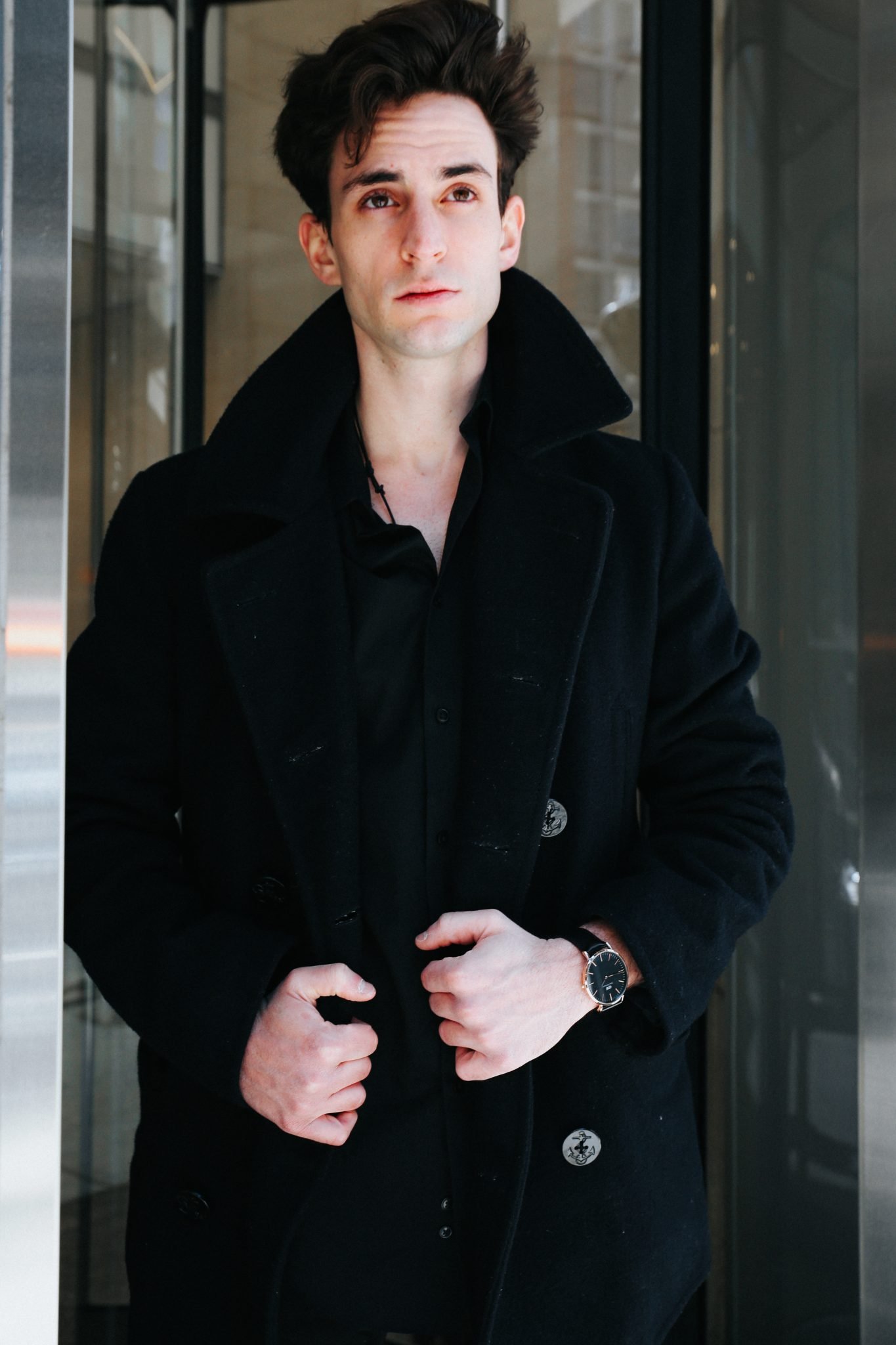 Name a few artists you would love to do a song with and why.
In terms of artists' not many, but definitely Bruno Mars and Justin Timberlake, because we share the same influences and they are legends. It's a different story concerning Songwriters and producers. I'd love to write/produce with Julia Michaels, Justin Tranter, Ryan Tedder, Mark Ronson and most of all, Max Martin! I would like to collaborate with them because they all have hit-songwriting in their DNA; I'm convinced! Forget about the song we would write together, although I'm sure it would be great, I just know I would learn so much, it would take me to a whole other level as a creator!
What's something people would be surprised to learn about you?

I grew up playing a lot of sports and still watch some today. I have a complete 'jock' side that comes out full swing on a summer day in my wiffle ball field or on a basketball court!
What's your best advice for aspiring musicians?

Make sure this is what really makes you happy and that you are dedicated to not only being a musician, but learning business, psychology, people skills, exercise routines, and healthy eating habits. You may think none of those things have to do with music, but you will find out it's essential to stay up another round in the fight that is this business. Basically, if you have the expectation that Usher is going to find you on YouTube with no effort on your end other than a good voice and a cute smile, then you already have the wrong mindset.
"A quitter never wins, and a winner never quits!"
---
Follow His Journey!