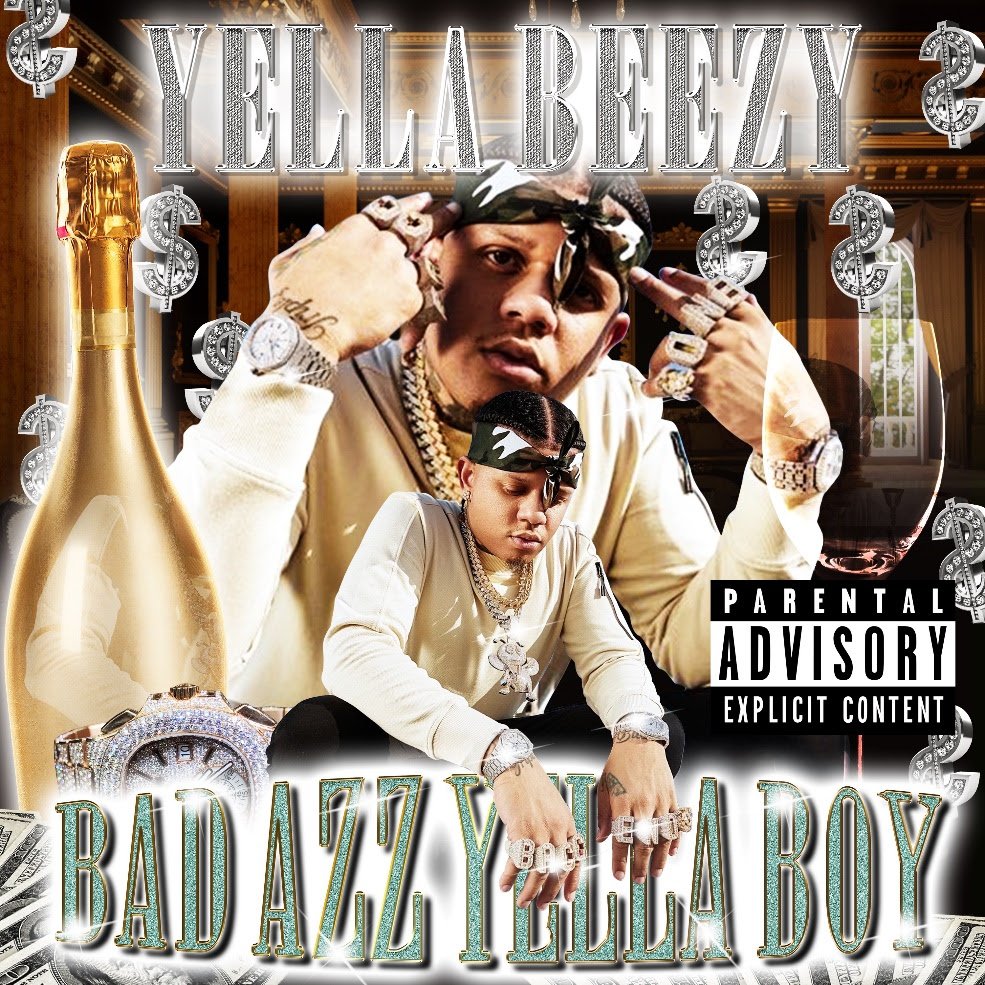 Yella Beezy Releases New Video: Bad Azz Yella Boy
Dallas heavy-hitter shares the latest video from his Bad Azz Yella Boy mixtape.
Yella Beezy's mix of bluesy melodies and spitfire rhymes helped him become a top dog in Dallas's rap scene. Calmly introducing himself to anyone who doesn't know what time it is, the gold-selling rapper shares "Bad Azz Yella Boy," a new video. Produced by Yella's frequent collaborator, Blame It On Monstah, "Bad Azz Yella Boy" is an effortlessly funky portrait of a villain, featuring chirruping synths that evoke a classic Texas sound and a menacing piano line.
Flexing with his laid-back and melodic flow, Yella Beezy delivers a nonchalant series of boasts with the easygoing confidence of someone who knows he's telling the truth:
"I'm out the cliffs and I don't give a f*ck," spits the Oak Cliff, Dallas native.
In the video, the hitmaking rapper flashes his bedazzled rings (spelling out his familiar phrase "bacc end") as he hops in his Rolls Royce and generates enough heat to flame on like the Human Torch.
"Bad Azz Yella Boy" is the title track from his latest mixtape, Bad Azz Yella Boy. Spanning 16 tracks with production from Murda Beatz and others, the mixtape was Yella's first full-length project since the release of Baccend Beezyin 2019, featuring the Top 10 Urban Radio hit "Bacc At It Again" with Quavo and Gucci Mane. The rapper celebrated his new label partnership with Asylum Records by releasing "PIMP C," a UGK-referencing single with a guest appearance from EST Gee.
With a new label partnership and an album on the way in 2023, bet on Yella Beezy to reach superstar status in 2023.
Connect with Yella Beezy
Facebook | Instagram | Spotify | Twitter | Soundcloud | YouTube