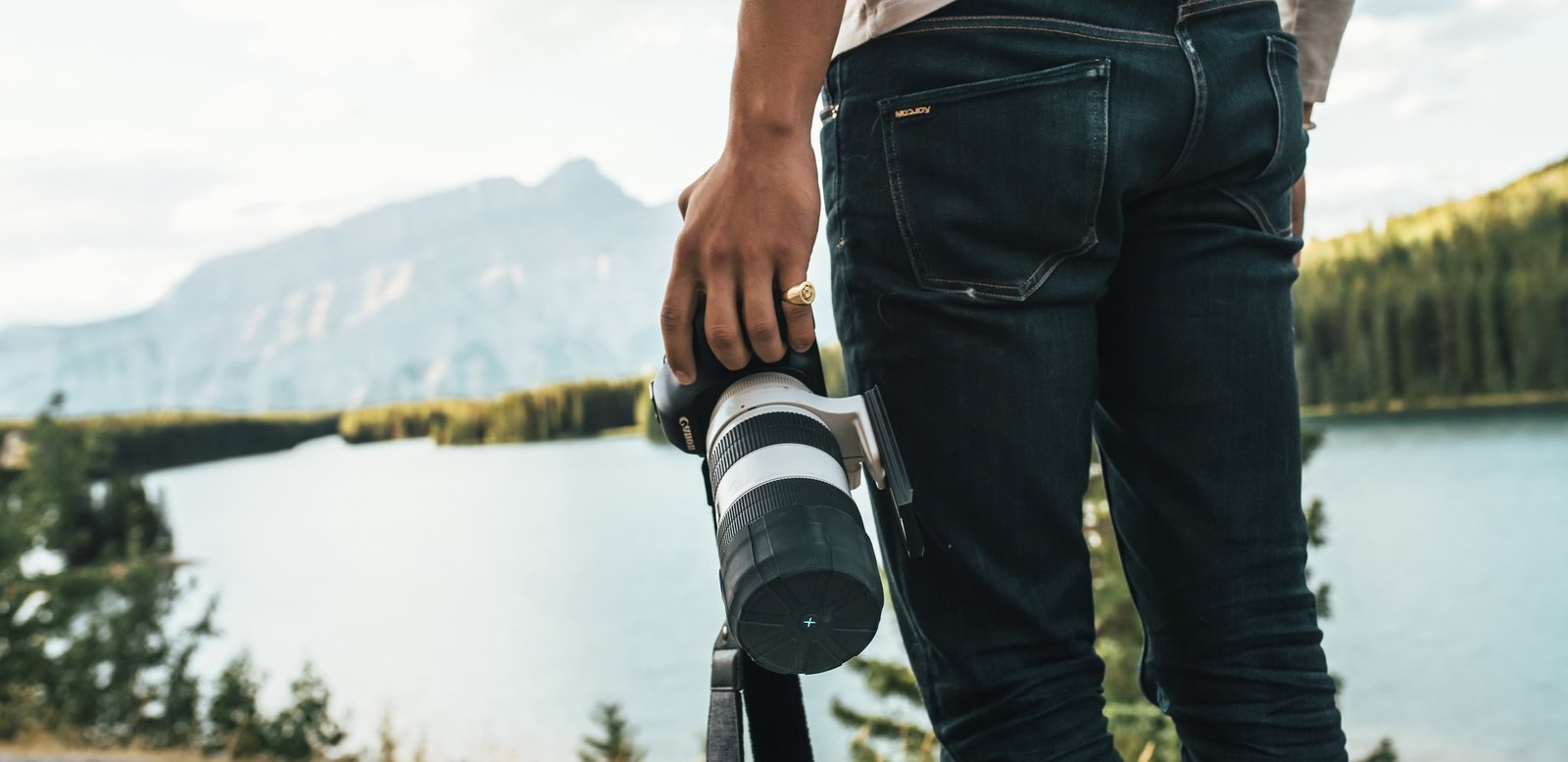 6 Stress-Free Must-Haves For The Traveling Photographer
Always on the go? Here are several game-changing products that will make your life on the road easier as a professional photographer.
Do you find yourself mobile from place to place capturing the best shots and memories for your clients? If so, check out these 6 products and brands that make it easier for traveling photographers to do their best work and travel with ease.
KURVD Universal Lens Cap
Photographers care about 'Getting the Perfect Shot'. But there are always stresses and setbacks in preparation for, and during, a photoshoot (e.g. losing lens caps, properly protecting gear, etc.). ​​KURVD spent a year rounding up mechanical and industrial engineers, gathering feedback from professional photographers and videographers, going through 6 different molds and filing 2 different patents until they felt they nailed it – The Universal Lens Cap.
The Universal Lens Cap is the best way to cover and protect your camera lenses. It's designed to fit every camera lens. Now, you can travel stress-free knowing you won't lose your lens cap, it won't fall off, and you can go wherever and however you desire, knowing you have the lens protection you need against the elements.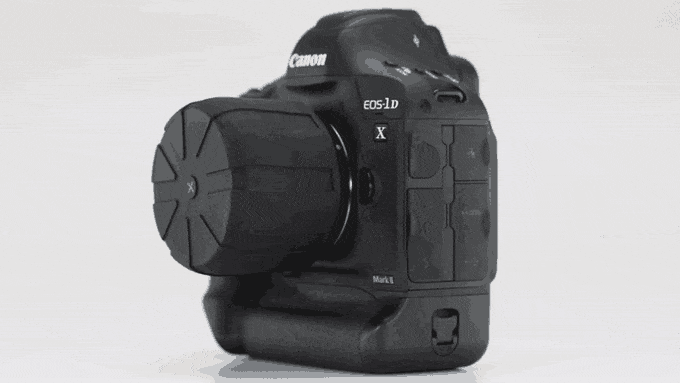 Tenba Cooper Luxury Backpacks
Tenba combines exquisite materials with signature professional features, including the accessibility, protection, and weather resistance you see in all Tenba products. Everything about Tenba's rugged durability is wrapped up in a beautifully refined package, right down to the hand-riveted leather zipper pulls.
Tenba evolves with photographers' needs, designing tough, intuitively engineered bags and cases to protect creative equipment. Whether you are shooting in Central Park or Antarctica, Tenba will get your gear there and back intact. From accessories, equipment cases, and backpacks to rolling cases and shoulder bags, Tenba has got you covered for your next travel assignment. Their upcoming best sellers are The Axis 24L, a backpack for your mirrorless and DSLR, and Fulton 14L, their most casual pack for urban exploration.
The A-1 Array by Super A-OK
The A-1 Array is a multi-camera system that captures single moments in time and creates three-dimensional animations for instant sharing. The A-1 Array can be pushed to a variety of social media platforms or sent directly to a user. Although popular among event photographers, this system can be used to add a creative take to your shots while traveling.
Here are a few highlights:
Flexible lighting setups to fit your sceneInstant social sharing and event display options
Built to travel and designed to set up anywhere
Ready to start capturing in 10 minutes or less
Simple yet beautiful design impresses people
Cotton Camera's Carrier Systems by Andy Cooper
Cotton Camera's Carrier System merges style and comfort so you can focus on capturing images that inspire. Outdoor enthusiasts who love photography will like the rugged EV-1 StrapShot Holster ($79). Secures DSLR camera to a backpack strap, sling bag or belt to stay tight against the chest while hiking or biking. No more missed shots digging the camera out of a bag and the design eliminates neck pain from those thick camera straps. Plus, it comes with a free CCS Camera Hand Strap ($19.95)!
Urban Armor Gear (UAG)
Inspired by adrenaline-fueled outdoor adventures throughout Southern California, Urban Armor Gear (UAG) delivers mobile accessories and cases developed to survive rugged terrains while protecting your tech throughout any journey. Urban Armor Gear's innovative and lightweight yet durable designs constantly evolve to provide urban adventurers and global thrill-seekers high-quality accessories to preserve the latest tech gear on the market, with the reassurance that their UAG mobile cases will perform in all extremes.
Their badge of honor stands behind every single UAG product, receiving a military-grade certification for protection against shock by enduring rigorous laboratory drop-testing.
Lifeprint Pocket-Sized Printer
For traveling photographers and enthusiasts who love to capture using mobile cameras, this pocket-sized, inkless portable photo and video printer by Lifeprint creates prints straight from your smartphone's camera roll and social media accounts.
Lifeprint has no ink splatter, no messy refills. Just put in the paper and print, whatever and whenever you want. Lifeprint is also one of the slimmest, lightest, and highest quality instant photo printers out there and comes in two sizes: 3×4.5 and 2×3.
Highlights include:
Photo printer, 10 Pack of 2" x 3" ZINK paper, 12" USB charging cord, and user manual (paper refills sold separately)
High quality prints include rich colors, high gloss, warm tones, bright whites, and sharp details
App can connect with Snapchat, Instagram, and Facebook to print photos, videos, GIFs, memes, boomerangs, and Apple live photos
Small and portable; printer easily fits in bags or pockets
Companion app includes free editing tools
Photo paper is 2" x 3" and includes removable backing to reveal sticker surface
Prints 10-15 photos per charge
30 second print time
As a traveling photographer on the go, it can be frustrating without the right tools and equipment to fulfill your clients' or creative needs.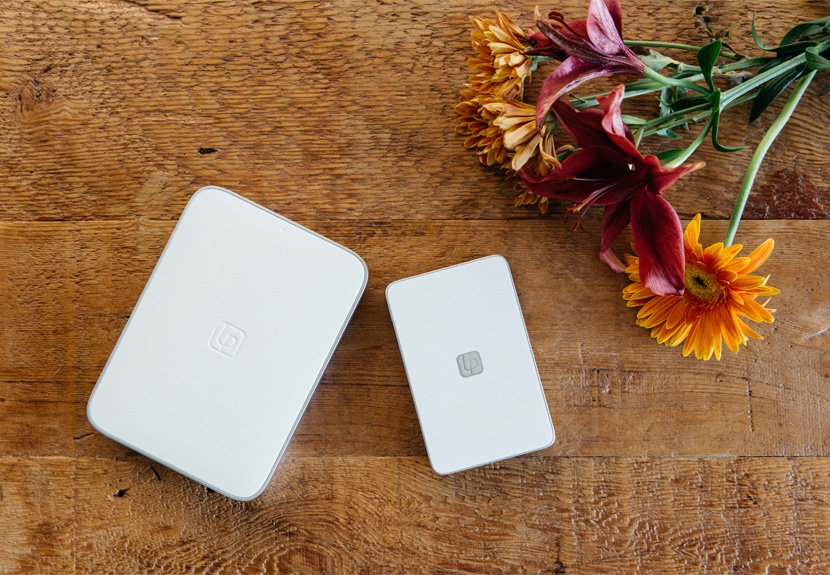 The above products and brands offer a unique way to capture and keep comfort, style, and ease top of mind.