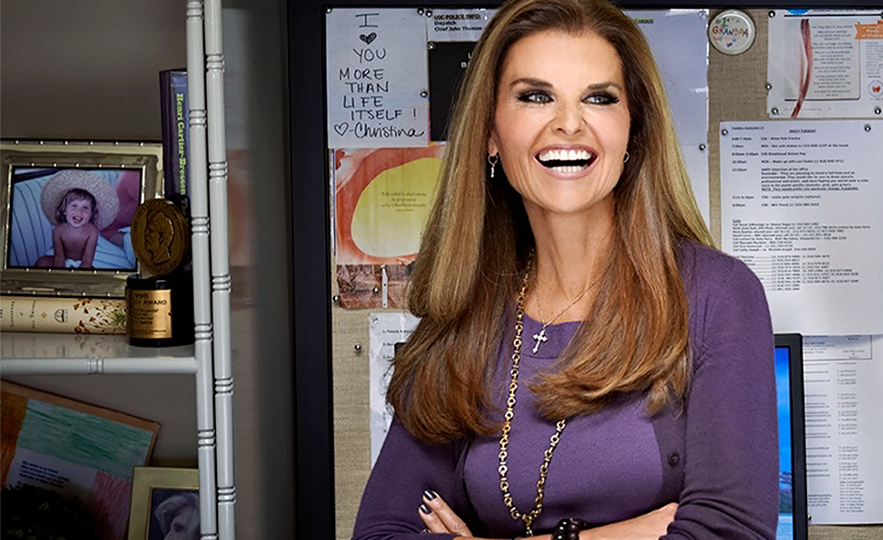 Maria Shriver Launches New Program To Help Women Make Cognitive Health Part of Their Routines
In an online video,Maria Shriver, announced a collaboration with BrainHQ to provide a special version of the brain fitness app focused on women's health.
This special version launched to coincide with the celebration of Brain Awareness Month.
The award-winning journalist, New York Times bestselling author, and one of the world's leading advocates for women and Alzheimer's, decided to team up with BrainHQ to offer women "a practical and scientifically-proven tool that can improve cognitive health and can fit easily into busy lives."
The launch of the app follows the huge success of Shriver's Move for Minds initiative, which ran throughout June, and works to educate women about lifestyle changes they can make to improve brain health.
"Women's brains have a special journey, with different experiences and challenges from those of men," Shriver said. "We must recognize the ways that women's brains are different and we must broaden our definition of women's health to include the brain. My goal is to give women the information and resources they need to keep their brains active and healthy throughout life."
As founder of The Women's Alzheimer's Movement, Shriver has been at the forefront of educating the public that women are at an increased risk for Alzheimer's disease. In 2010, "The Shriver Report: A Woman's Nation Takes on Alzheimer's," reported for the very first time that women make up two-thirds of all the Alzheimer's cases in the United States, and that Alzheimer's is predominately a woman's disease.
"I see this as the ultimate women's empowerment issue," Shriver said. "Women work their whole lives to be recognized for their minds, and then Alzheimer's puts them at risk of losing them. That's unacceptable to me, and I won't rest until we find a solution."

Shriver hopes BrainHQ program can be one piece of the puzzle for all women's cognitive performance.
"I hope it can be a tool for caregivers, as well as for fitness trainers who can make this an integral part of any workout," Shriver added. "Let's face it, stretching, training and challenging your brain is just as important as stretching, training and challenging your body."
Henry Mahncke, CEO of Posit Science, the maker of BrainHQ, noted there are more than 100 peer-reviewed studies on the benefits of the exercises in BrainHQ, across varied populations. Those benefits include better performance in standard measures of cognition (speed, attention, memory), in standard measures of quality of life (mood, confidence, health-related quality of life), and in real world activities (balance, driving, activities of independent living).
As with the regular version of BrainHQ, this special version gives users access to dozens of personalized exercises, and the ability to measure and improve brain performance over time.
This version adds women's health context for the exercises, and encouragement from Maria Shriver.
"Maria Shriver has done incredible work raising the public consciousness about women's brain health," Dr. Henry Mahncke said. "We hope our collaboration will help women recognize the importance of doing brain exercises and caring for their brains, so they can remain top performers throughout life."