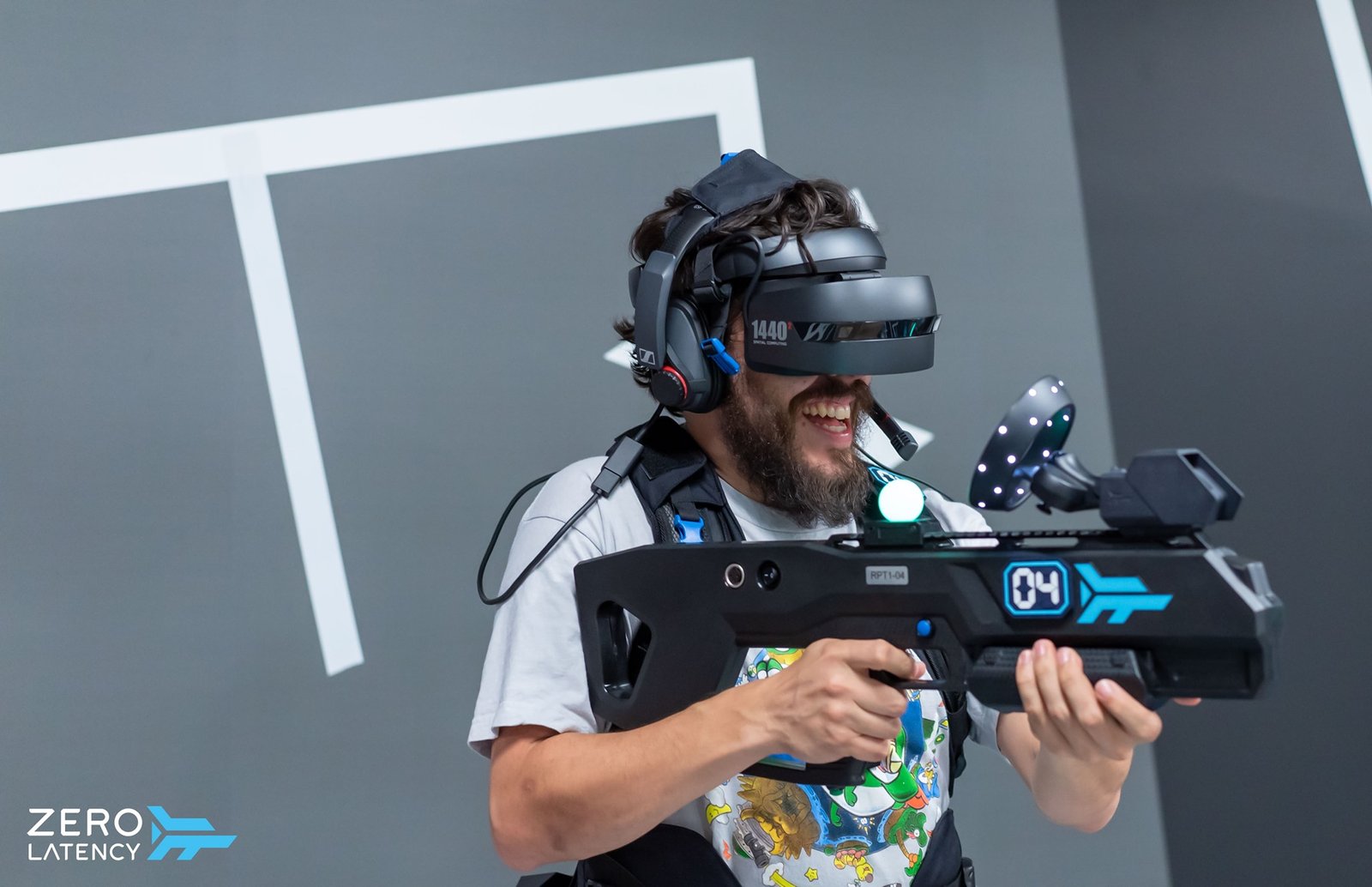 New Unfettered Virtual Reality Arena Coming to Bend, Oregon
Zero Latency Bend brings free-roam multiplayer virtual reality as a first to Oregon and the Northwest.
Imagine stepping into a 2,000-square-foot arena strapped with your virtual weapon and flanked by your best teammates to annihilate zombies. This winter, in Bend, you'll be able to do exactly that.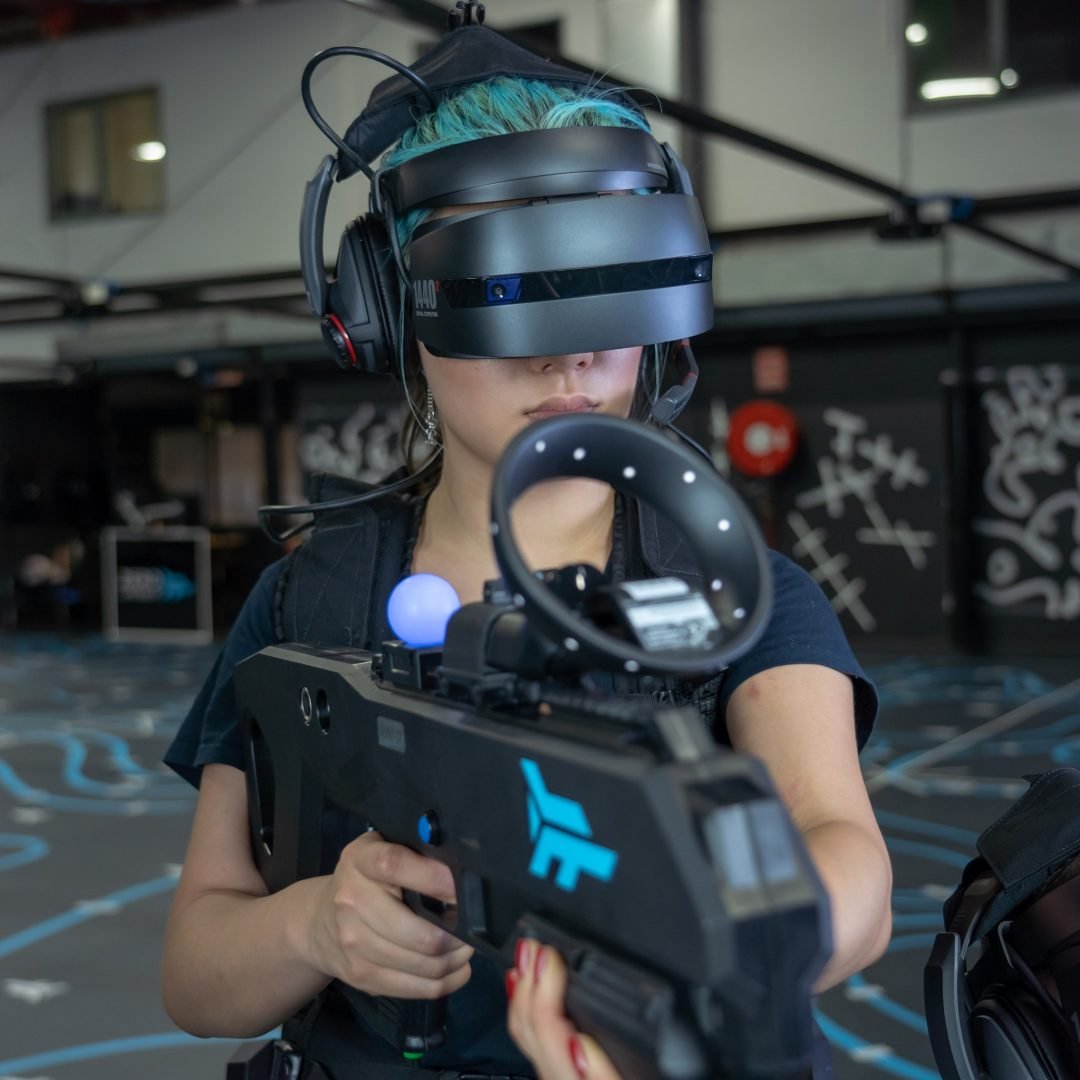 Zero Latency, the pioneer and global leader in free-roam, multiplayer virtual reality entertainment, will open a brand new VR gaming arena in Bend, Oregon. Local owner, Terry Walkey, and his business partner, Blake Miller, will transform the former Natures General Store location in the Wagner Mall into the first and only free-roam virtual reality arena in Oregon and the Northwest United States.
Zero Latency Bend provides a unique and safe gaming format. Up to six players at a time put on the sanitized gear and then enter the gaming arena (all programmed to maintain a safe six-foot distance apart) where they can run, jump, chase and move freely around the arena as part of their immersive virtual reality experience (see example video). It's kind of like the movie The Matrix, except with zombies and you are in a real arena running around and playing.
"From a technology point of view, it's incredible. When you put on those goggles you are completely immersed in a virtual world that feels so real that you actually scream, run, and fight like you are really there," said co-owner Terry Walkey. "It's incredibly fun and epic scale gaming that you can't experience anywhere else in Oregon."
Walkey points out that Zero Latency Bend is not an arcade, it will have arena play, a bar, and areas for people to gather, watch those playing, and also enjoy traditional games like shuffleboard. Zero Latency arenas are typically in larger entertainment meccas, like Las Vegas. But Walkey and Miller believe Bend is a perfect location because Central Oregon is already known as a recreation and tourist destination. Zero Latency Bend provides a unique indoor entertainment alternative to Bend's classic outdoor activities, especially when smoke and weather prohibit outdoor fun.
"We expect opportunities in group reservations for corporate team building, wedding party activities, and with individual players," said Walkey. "I think Zero Latency Bend will become one of the top Central Oregon attractions for locals and visitors alike."
Construction began in September and the owners are planning to open this winter. Tickets will be sold in 15-minute and 30-minute sessions of gameplay. Prices will range from $26 per 15-minute session to $45 for a 30-minute session and will be available for purchase prior to opening. Once social distancing restrictions are lifted, games can include up to eight players at a time. Gift vouchers will also be available as stocking stuffers or unique corporate gifts. Stay tuned to the Zero Latency Bend Facebook page for ongoing updates.
Zero Latency is the pioneer and global leader in free-roam, multiplayer virtual reality entertainment. Zero Latency Bend is the first and only free-roaming virtual reality arena in Oregon and is located at 1900 NE 3rd Street, Suite 104, Bend, Oregon. Tickets will be sold here.