6 Most Popular Kayak Modification Ideas
Kayaking is all around one of the favorite activities people can do out on the water.
What many don't realize is that kayaks are highly modifiable and many people do so to improve their safety, overall experience or to embrace an additional hobby alongside kayaking.
https://www.youtube.com/watch?v=wK6tTgUm-fo
Here are six of the most popular kayak modification ideas from emergency gear over cameras to additional fishing feats.
Mount a Camera
One of the great ways to capture the unique experience out on the water that comes with kayaking is to mount a camera on it. However, it's crucial to put the camera conveniently so it doesn't end up falling lost forever once it falls off. This is why camera mounts have been designed to keep the camera securely attached to your kayak and keep a hold of it while your hands are busy paddling. The suction cup mount is designed to fit on any flat surface, which is perfect for attaching it to your kayak as all you have to do is press it down.
Emergency Paddle
While many of the popular kayak modifications are made to ensure comfort and for sport, this one focuses on safety. However experienced someone is kayaking safety gear is always advised to have on board. What better way to achieve this than by installing an emergency paddle which is one of the most useful items you could get of all the kayak modifications out there.
The whole point of installing an emergency paddle is to be prepared for a state of emergency when you're stuck out on the water such as having your primary paddle float away or losing it due to damage or capsizing.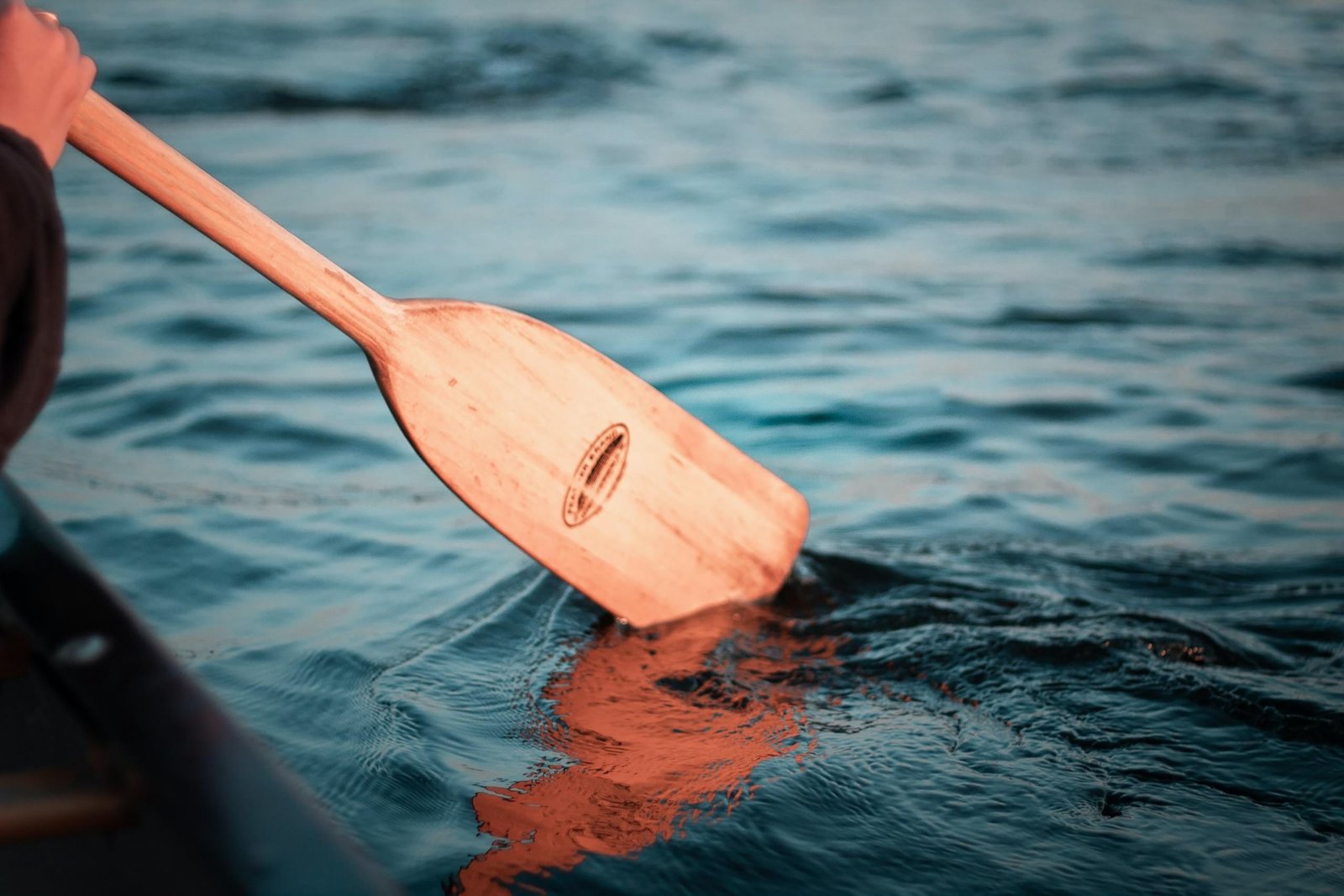 Gear For Night Kayaking
If you've been wondering why there aren't many kayakers who go out on the water once the sun goes down, the answer is because they aren't aware they can install lights on their kayak. The best kayak lights are waterproof and easy to mount which ensures maximum safety and comfort because you don't have to worry about them falling off. There are generally two types of kayak lights to choose from – handled and deck mounted which all come with their pros and cons so make sure you do some research to find out which one suits your needs the best.
This, of course, means that you'll need more space when transporting your gear to the body of water you're about to conquer. People also like to find high-quality kayak trailers for sale to house their kayaks and gear, as well as haul them to different locations. Having a trailer can make it easier to bring along all the equipment you need for your night kayaking adventure.
Kayak Outriggers
If you're looking for kayak modifications to help you stabilize your kayak, an easy and popular option is to install a pair of outriggers. Kayak outriggers will help you keep standing on your boat which is often necessary for fishing. Furthermore, outriggers will stabilize your kayak so well you will be able to come on board after swimming with much ease. They are also a very useful modification if you are a novice kayaker and still have difficulty keeping your balance in more challenging environments. The even better news is that you can even make your outriggers out of PVC pipes.
Install an Anchor
Another very popular kayak modification that is also very handy is the anchor. Many seasoned kayakers find themselves installing an anchor system because it will make it much easier for them to stop at their favorite fishing spot and reel without worrying about the fish dragging them around the water.
An anchor will ensure you stay in the same spot and also help prevent you from floating away with the wind or the current. Anchors designed for kayaks are very compact and can often fold to make them even more convenient to store so they take up minimal space in your vessel or garage.
Fishing Crate
We've often mentioned fishing throughout this article and to do it justice we're putting a fishing crate as our final very popular kayak modification. If you're a true fishing lover and you also love kayaking why not combine these two hobbies with optimal modifications. One of the most important modifications is to install a fishing crate on your kayak so you can easily store your additional accessories like pliers, baits, scissors, rod folders, and other fishing gear. It's effortless to install and it won't break the bank too, so there is no reason why you shouldn't do it.
Whichever kayak modifications you decide to pursue you won't go wrong since all of them are tried and tested. You can, however, pick the ones that best suit your needs. If you're an avid fisherman (or woman) install a fishing crate. If you're into nighttime kayaking then kayak lights might be the best option. On the other hand, if you're new to kayaking, installing an emergency paddle and outriggers should be your priority.