Give Thanks by Giving Back With Natural Habitat Adventures
In the spirit of Thanksgiving, travelers can help protect their favorite destinations by booking a life-changing trip with Natural Habitat Adventures.
Travel can be an incredible force for positive change, not only for our own personal growth but for the people, wildlife and places we visit.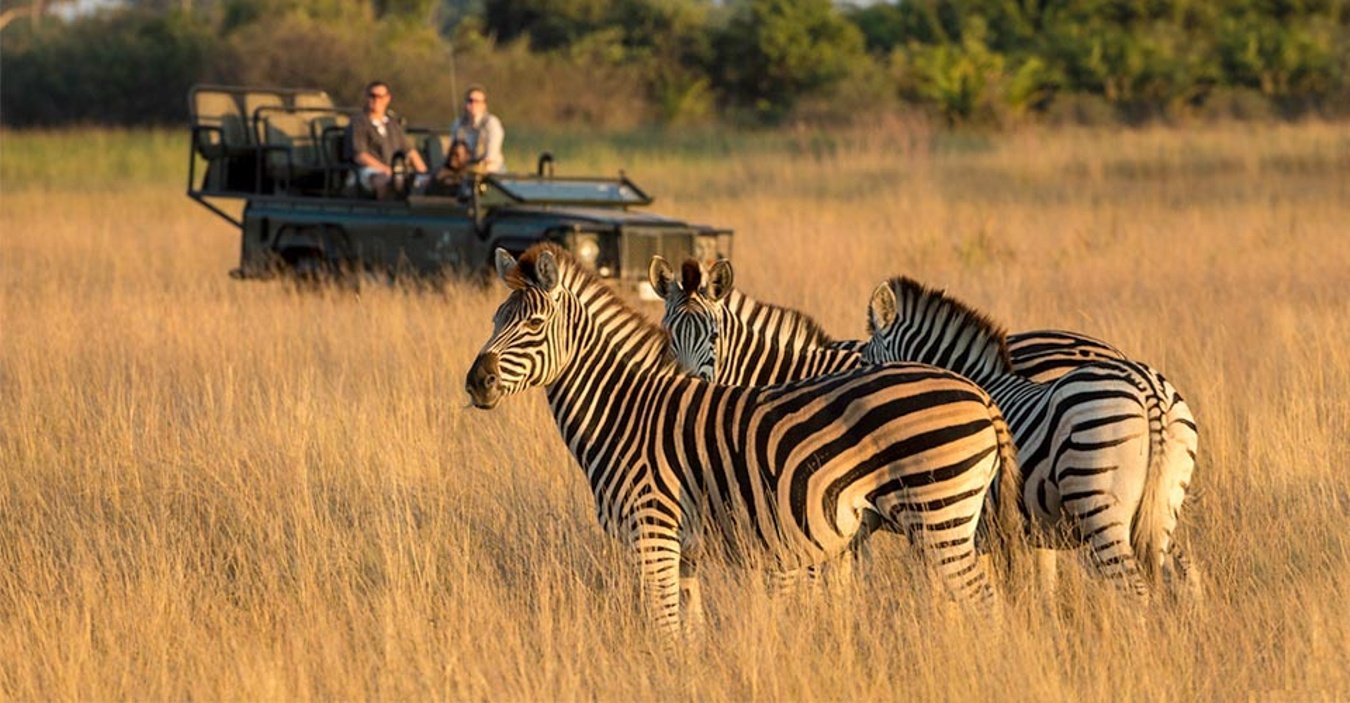 Indeed, travelers have the power to protect whole species, champion cultural traditions, and conserve the world's most vulnerable ecosystems – just by doing a little research before they book.
Natural Habitat Adventures, a conservation travel partner of World Wildlife Fund and the world's first carbon-neutral travel company, gives its guests a chance to make an impact simply by taking a once-in-a-lifetime trip. The company works with community programs and environmental development projects around the globe as part of its Nat Hab Philanthropy initiative, which every trip fee helps to support.
Here are five ways to give back this Thanksgiving season through thoughtful travel with Natural Habitat Adventures:
Safeguard the Galapagos
Influence change with Classic Galapagos: The Natural Habitat Experience
The isolated island of Floreana is home to everything from giant tortoises and manta rays to pintail ducks and pink flamingos. As one of the only populated islands in the Galapagos, however, it also plays host to a variety of invasive species, namely goats, cats and rodents, which pose a threat to much of its native wildlife. A trip with Nat Hab supports the Floreana Biodiversity Heritage Community Campaign, currently working to reestablish more than 10 critically endangered species with a restoration project that will reduce the number of non-native species and replenish the island's endemic populations. Set off on a yacht-based small-group journey through the Galapagos Islands, where trekking the volcanic terrain and snorkeling with sea lions will not only enhance your appreciation for the archipelago's delicate ecosystem – but also ensure its future protection.
Make Way for Wild Wolves
Influence change with Safari America: Yellowstone Country
Since their controversial reintroduction to Yellowstone National Park in 1995, wolves have become a crucial part of the area's ecosystem – and understanding their biology and behavior is essential to ensuring their survival. The Yellowstone Forever Wolf Project uses wolf collaring to research pack territories and populations, but without the interest of park visitors over the last few decades, there would have been little hope for this charismatic canine. Look for the park's wild wolves – along with bears, bison, and elk – on the world's first Zero Waste Adventure into Yellowstone Country. Savor solitude under the open sky, raft the Gallatin River, and camp in luxury safari-style canvas tents – all while helping to keep the wolves of Yellowstone alive and well.
Put People in Motion Across Africa
Influence change with Nat Hab's Secluded Botswana Safari
More than one-third of Botswana's vast landscapes are reserved as sanctuaries for elephants, lions, hippos, buffalo and more. Safari-goers to this untouched wildlife oasis will take game drives in search of abundant predators on private reserves, canoe through the Okavango Delta among rare water-adapted antelope and crocodiles, and track white rhinos on foot just over the border in neighboring Zambia. And while visitors to remote regions of this southern African country may marvel at its open skies and flourishing fauna, many don't realize that residents are challenged to cover long distances in their daily lives. Bike Town Africa donates bicycles to rural communities throughout sub-Saharan Africa in an effort to speed up travel times for doctors, teachers and students looking to access hospitals or schools. Taking a spectacular safari can also mean helping locals get where they need to go.
Befriend the Bears of Borneo
Influence change with The Wilds of Borneo: Orangutans & Beyond
The beasts of Borneo are like none other, from the island's famed orangutans and pygmy elephants to lesser-known creatures like Bornean bearded pigs and rhinoceros hornbills. Despite this wealth of wildlife, habitat loss is an ongoing threat to Borneo's ancient rainforests, putting both the endangered orangutan and rare Malayan sun bear at risk. Support growing conservation efforts by exploring this exceptionally biodiverse island, where your presence contributes to projects like the Bornean Sun Bear Conservation Center, working to preserve and rehabilitate this endangered species. Consider the contrast of unspoiled nature and harsh human development while embarking on ranger-guided forest walks, getting up close and personal with protected primates, and watching turtle hatchlings be released to the sea.
Keep a Remote Canadian Community Thriving
Influence change on a Classic Polar Bear Adventure
In a small northern town like Churchill, Manitoba – also known as the Polar Bear Capital of the World – it's important for local people to have a gathering place. Churchill's Anglican Church, built in the late 1800s, is a symbol of fortitude within the community – and it needs some restoration. Nat Hab Philanthropy is helping to repair this Hudson Bay icon, which also serves as a naturalist presentation venue during the company's polar bear expedition season. Express your appreciation for this historic structure by venturing north in search of Canada's most famous hypercarnivore, the polar bear. Travel in a Polar Rover over half-frozen tundra, ride in a dog sled through the boreal forest, and when evening falls, take refuge from the Arctic chill at the church and enjoy a talk on Churchill's culture with your Expedition Leader and local guests.
As part of its commitment to conservation and sustainable development, Nat Hab Philanthropy is involved in numerous other initiatives in the many destinations that host Nat Hab travelers. In addition to supporting several schools in Uganda, Tanzania and Belize, the company also contributes to grass-roots research and veterinary care projects in the Galapagos Islands, as well as conservation initiatives for the rare aye-aye lemur in Madagascar, and sea turtles and scarlet macaws in Costa Rica. Nat Hab Philanthropy is also assisting with a community art restoration project in Angangueo, Mexico and an entrepreneurial program for women in Uganda.