Hunting Checklist for Beginners: 15 Gears To Get Started
Hunting is a passionate hobby for many.
If you're one of them but a newbie to hunting, it's overwhelming how to get started. Right?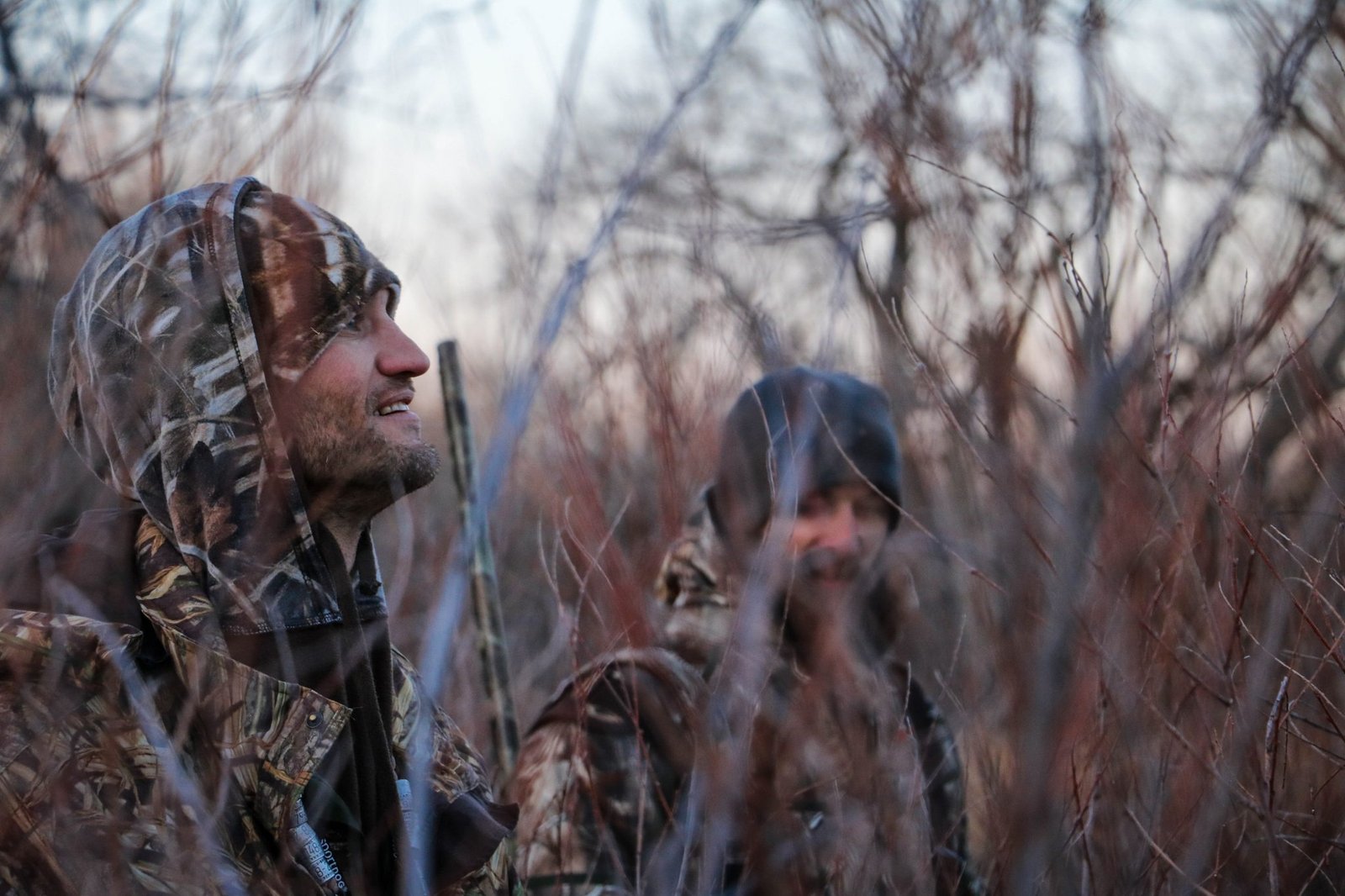 Well, firstly you have to learn what type of hunting you're going to be involved in. Along with adequate practice, you'll need some essential gears that must be added to your backpack before heading up to your first hunt.
Having the right equipment can make your hunt comfortable. Here, we've made a hunting checklist for beginners like you. No matter whether you're going for a rifle hunting or with a bow. Having the most accurate rifle or best recurve bow still some essentials are important to carry. So, for making your first hunt remarkable, keep your eyes glued!
Plus, women's waterfowl waders that are extremely durable and comfortable during your hunting days.
Hunting Checklist for Beginners: 15 Gears to Get Started
Monoculars
Monoculars are a must to be packed when heading for hunting to watch wildlife from afar. Monoculars used to be pocket-friendly, lightweight, more compact, and convenient.
Monoculars come with a large array of models, brands, and features. So, finding a good monocular is a daunting task. You can find the best monoculars based on specifications and user reviews right here. 
Hunting Jacket
During a hunt, keeping yourself hidden from animals is a challenging task you should be careful about. Having the right jacket is crucial because it should keep you dry, warm, and obviously hidden in the wood from predators. My recommendation is to go with a blaze orange or camo. You can get a suitable hunting jacket online from here. Tensaw Jacket has also become a veritable sensation in and out of hunting lodges. Check Stridewise for reviews.
First Aid Box
When you're into the wild, the chances of getting hurt or being injured increase. There should be first aid kits to fit into the car before you leave. Carrying a first aid box and knowing how to use it can make the difference between a good and bad hunting experience. Your kit box should include bandaids, ointment, gauze, pain killers, gorilla tapes, etc. You can include your medications into the aid box too. 
Flashlight
A flashlight is one of the vital listings for a hunt. The ability to see the game in low light is crucial for your hunting success. Not only that, but a flashlight can also be needed in some extreme conditions for self-defense too.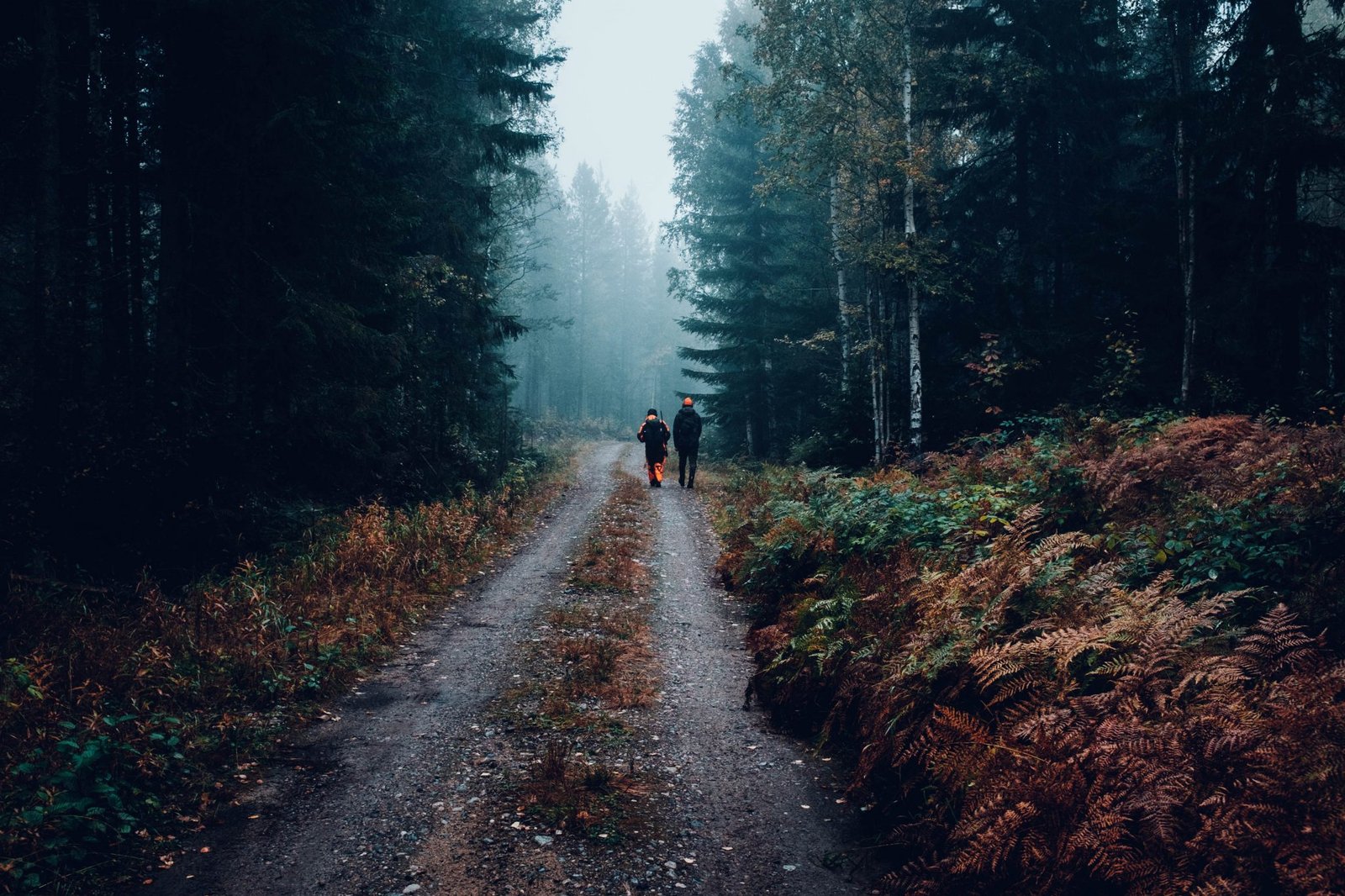 Knives
Hunting knives are another vital listing for your hunting trip used for multiple tasks. The main purpose is to prepare the game to eat when you stay a long time in the field. Knives are also used for skinning and cleaning for storing before it goes bad. Knives help hunters in cutting ropes while making shelters.
Water
Bring Enough drinking water to stay hydrated during your hunting trip. But if you stay for a long time, it's not possible to carry the amount of water. You can carry a small silver water pot to boil water in the wild. There is a shortcut- keep some iodine pills to purify water and save your life in an emergency situation.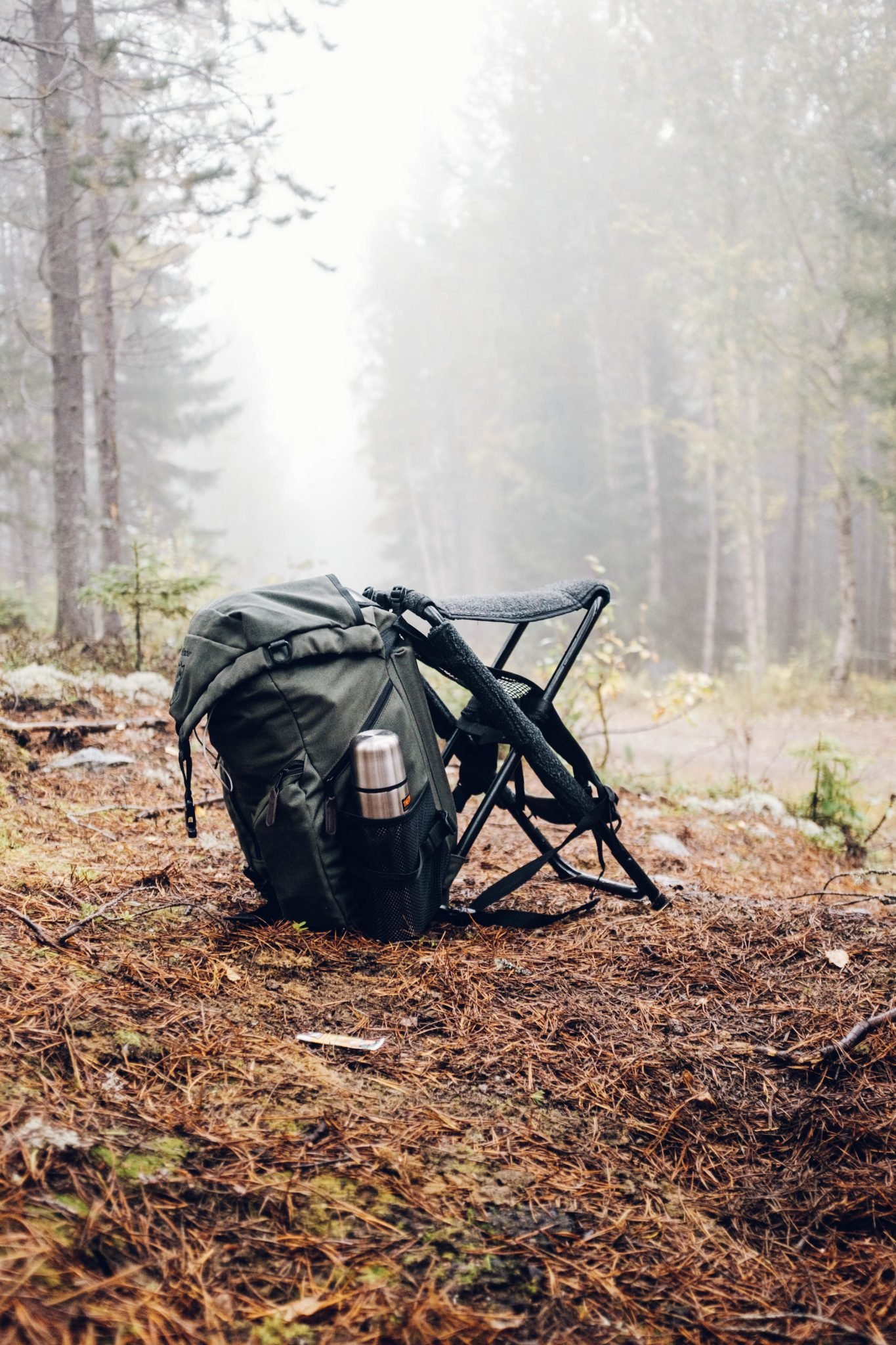 Food
It may take time to consume your game because nobody knows when they get the desired target. So, before that, carry some food to eat when you're hungry.
Remember- try to carry dry foods instead of carrying meats because the smell of meats can attract any unwanted predator.
Map
In the past, hunters used to carry geographical maps to get directed into the wild. Those days are gone. Now we can access maps from our smartphones. Install a hunting app in your smartphone before heading out to a hunt and ensure you've packed a portable power bank.
Rangefinders
No doubt, rangefinders are essential to carry in a hunt because you can survive without food or water for a short time but if you want to shot a game at more than 200 yards distance with a rifle or 25 yards with a bow, it requires a rangefinder for a clean shot.
We recommend you pack a rangefinder with an extra battery in your hunting backpack.
Boots
Along with the right weapon, experience, and patience, a successful hunt depends on your footwear. You may have to slog miles of hazardous or sloppy terrain in any type of weather. So your footwear should be able to take these challenges. Our recommendation is to go for water-resistant boots.  
Rifle
Rifle hunting is easier for beginners than bowhunting. If you're going to a hunt a target at more than 200 yards, rifles are the best weapon for you. You won't need to carry too much in rifle hunting but a rifle scope. If you have any night vision scope, pack it too. You can use a silencer to make the noise lighter and not to let animals go down being scared. If you're planning for a long hunting trip, don't forget to pack a complete cleaning kit for your rifle.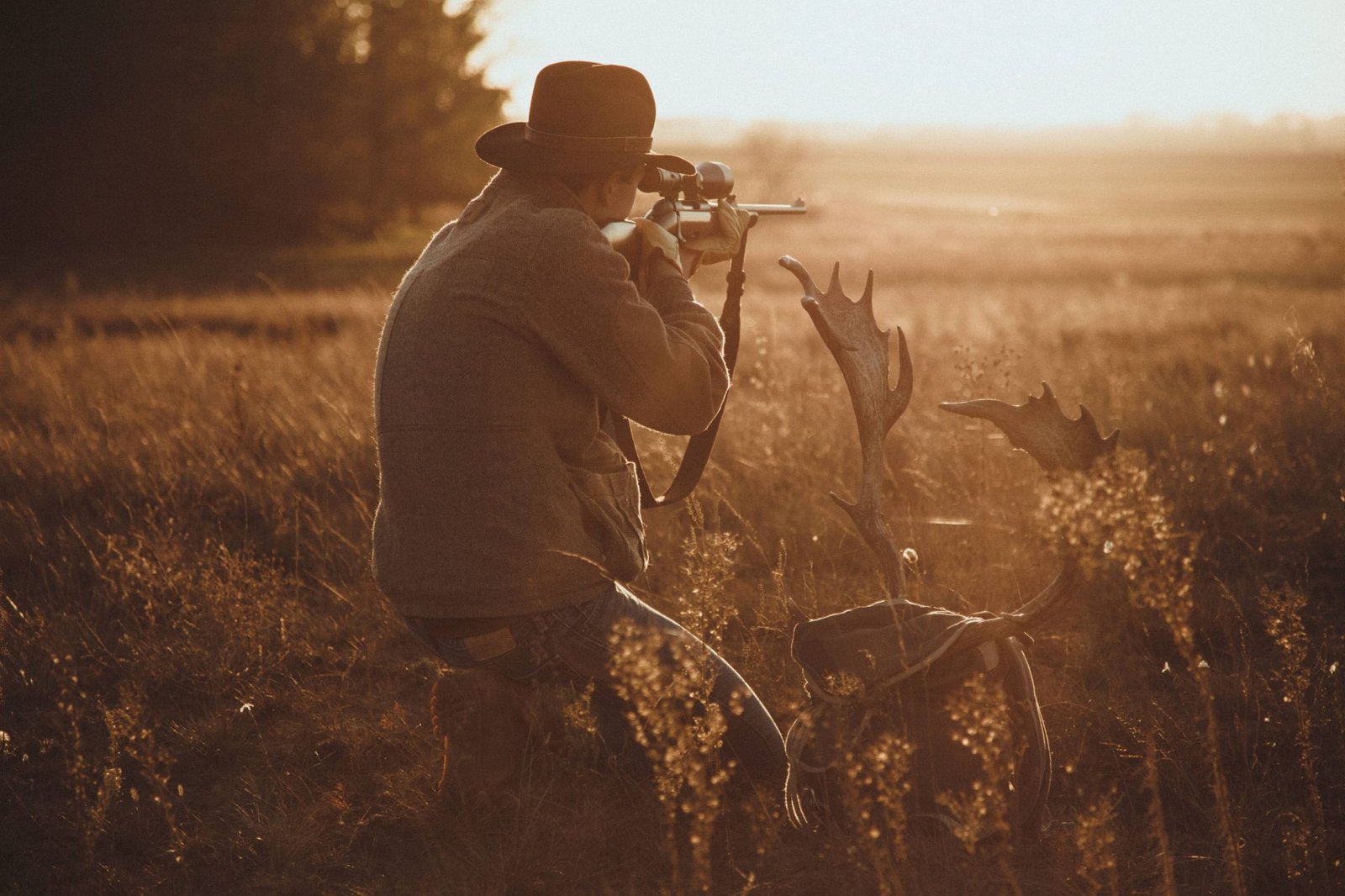 Crossbow
Well, bowhunting is the primal essence of the sport that allows you to get personal and close to nature. Aim and accuracy are the most important considering factors in bowhunting. When you're heading out to bow hunting, you'll need to carry a long list of essentials. Choosing the best crossbow for your hunt, experience, and style, is tricky. Sharpshaft's guide to the best crossbow is an excellent resource for beginner and pro alike.
Bug Repellants
Bugs and insects can turn your hunting trip into a nightmare. Wildlife is full of bugs and insects that can make you dead overnight. So, getting rid of bugs and insects is one of the vital requirements like food and water. Do not forget to include a bug repellant in your hunting backpack.
Fire Starter
Fire is essential in a hunting trip to boil your drinking water, prepare your game to consume, keeping yourself warm, and saving yourself from predators.  Firestarters like a lighter, a bottle of fuel, and other essential accessories should be packed in your hunting backpack too.
Reading Materials
Staying on a long hunting trip, waiting for the game may feel boring. As you're alone in the hunt, take some books and magazines to read when you need some company. Basically at night after having your dinner, reading books near your fire camp gives absolute pleasure. We recommend you read books instead of PDFs to save your cellphone power.
Conclusion
Hopefully, this article has covered all the essentials a beginner need for a hunting trip. This list has made according to our research. You can add something you think you may need. Best of luck with your hunt!