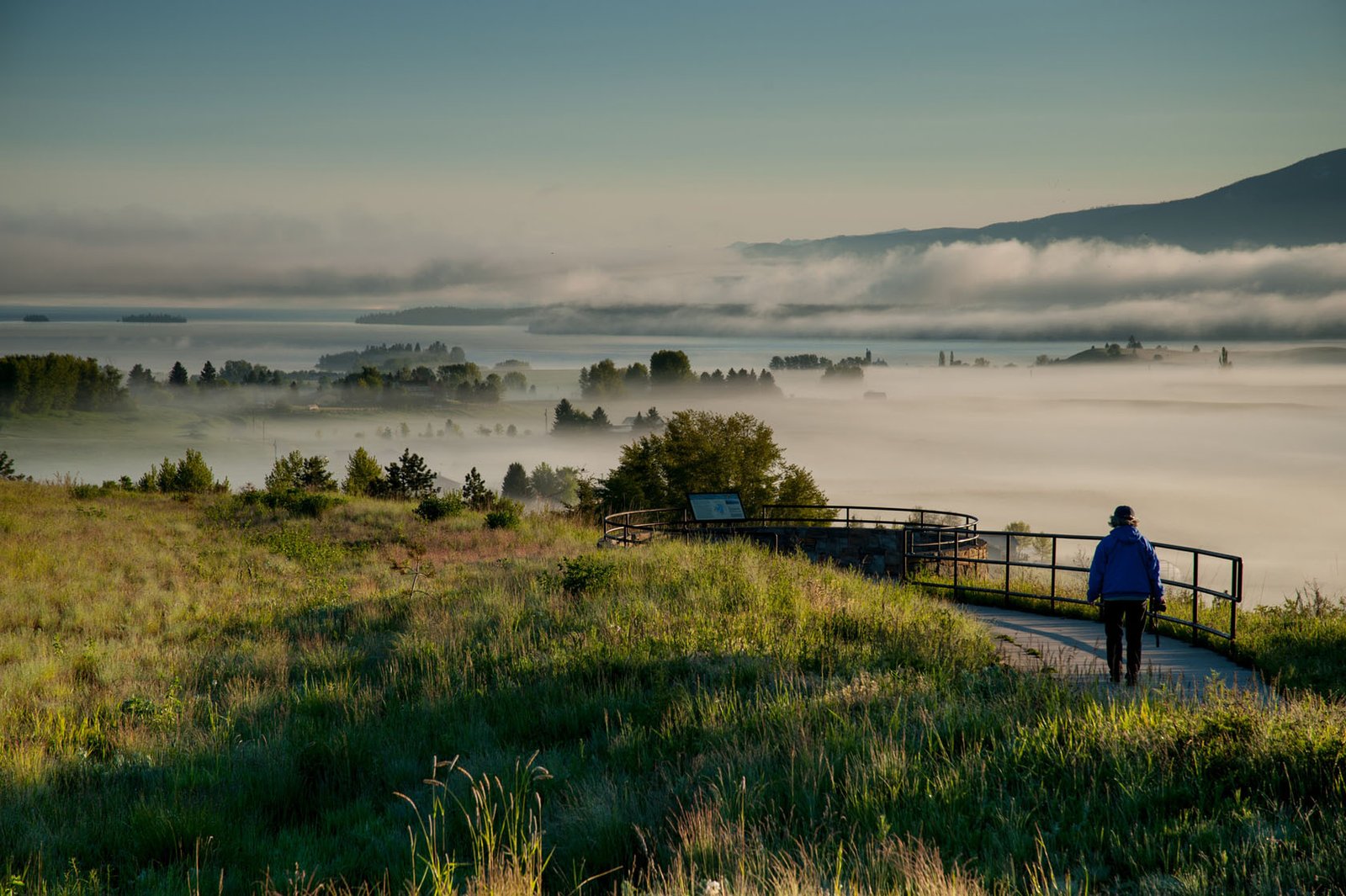 The Way to Montana's Autumn Wonders
As the weather cools and colors change, fall is the perfect opportunity to slow down and see Montana from a different perspective.
From the endless blue sky above to the contrast of autumnal aspen or larch trees, Montana is ablaze with a palette of seasonal colors. While you drive, pedal, or paddle past vibrant foliage and native wildlife, you'll find serenity in the nature that surrounds you.

Road Trip
Flathead Lake Scenic Drive
Fall is a great season to enjoy the sights of Flathead Valley with a scenic drive on Montana Highway 35 and U.S. Highway 93 around Flathead Lake. Golden foliage reflected on the lake with the Mission Mountains as a backdrop makes for a stunning autumn visual. Be sure to explore the lakeside towns of Polson and Bigfork along the way to enjoy their small-town charm and delicious dining.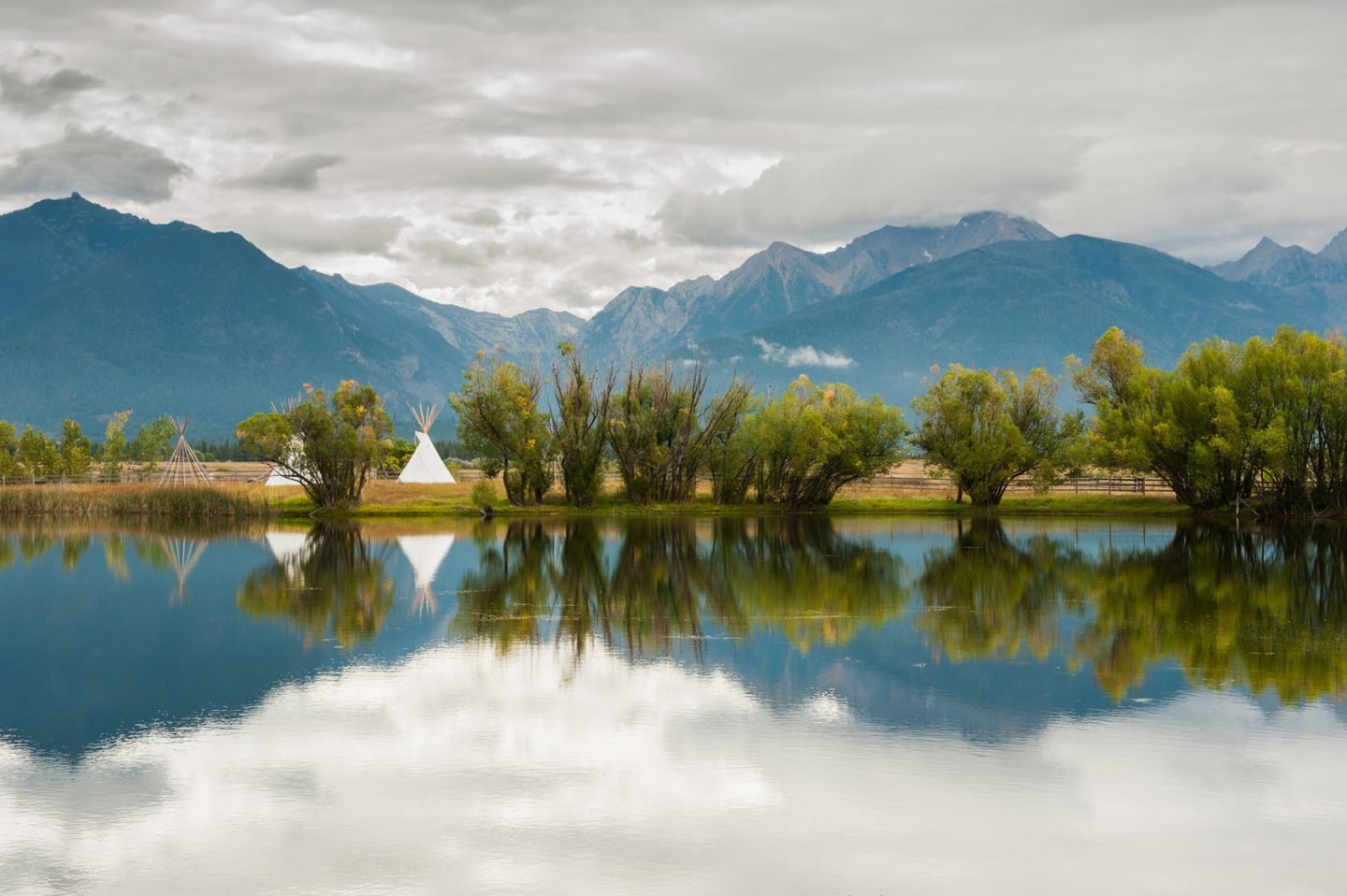 Centennial Valley and the Red Rock Lakes National Wildlife Refuge
If you're looking for unspoiled rivers and sweeping landscapes sprinkled with orange and red, then head to Centennial Valley. As you travel east to west along this backcountry route, be on the lookout for the trumpeter swans, Sandhill cranes, and other bird and animal species that call this area home.
Kings Hill Scenic Byway
Take the road less traveled and venture along Kings Hill Scenic Byway on U.S. Highway 89. This route allows travelers to experience the rugged beauty of Lewis and Clark National Forest and the Little Belt Mountains. Sparkling mountain lakes and streams dot this route, providing an excellent opportunity to spot native wildlife.
Beartooth Highway into Yellowstone National Park
This incredibly popular route is renowned for breathtaking mountain views from stunning heights of over 10,000 feet above sea level as you follow its winding switchbacks. While the route is seasonal, fall is a wonderful time to explore this scenic highway. Start in Red Lodge and climb over the Beartooth Mountains into Yellowstone National Park for wildlife viewing and autumn foliage.
Looking to stretch your legs? Grab a bike or canoe, layer up and head out to some of our favorite destinations to experience autumn in Montana.
Bike Trip
Bitterroot Trail
Soak up Montana's fresh mountain air and fall colors by setting out on the Bitterroot Trail. Located in the Bitterroot Valley, and framed by the Bitterroot Mountains to the west and Sapphire Mountains to the east, the paved biking trail takes riders along a mesmerizing path with views of snow-capped peaks, brilliant fall foliage, and charming small towns.
Paradise Valley
True to its name, the Paradise Valley provides an unforgettable backdrop against forested mountains and rolling farm fields. You'll follow the winding path of the mighty Yellowstone River in between the towering Gallatin and Absaroka Mountain Ranges.
Choteau to Augusta
Take U.S. Highway 287 and embark on this journey along the Rocky Mountain Front. This scenic route will carry you along the backbone of the Rockies; between the wild mountains and forests to the west and the ranch and farm country to the east. The wide-open spaces along this highway will allow plenty of opportunities for wildlife viewing along the way.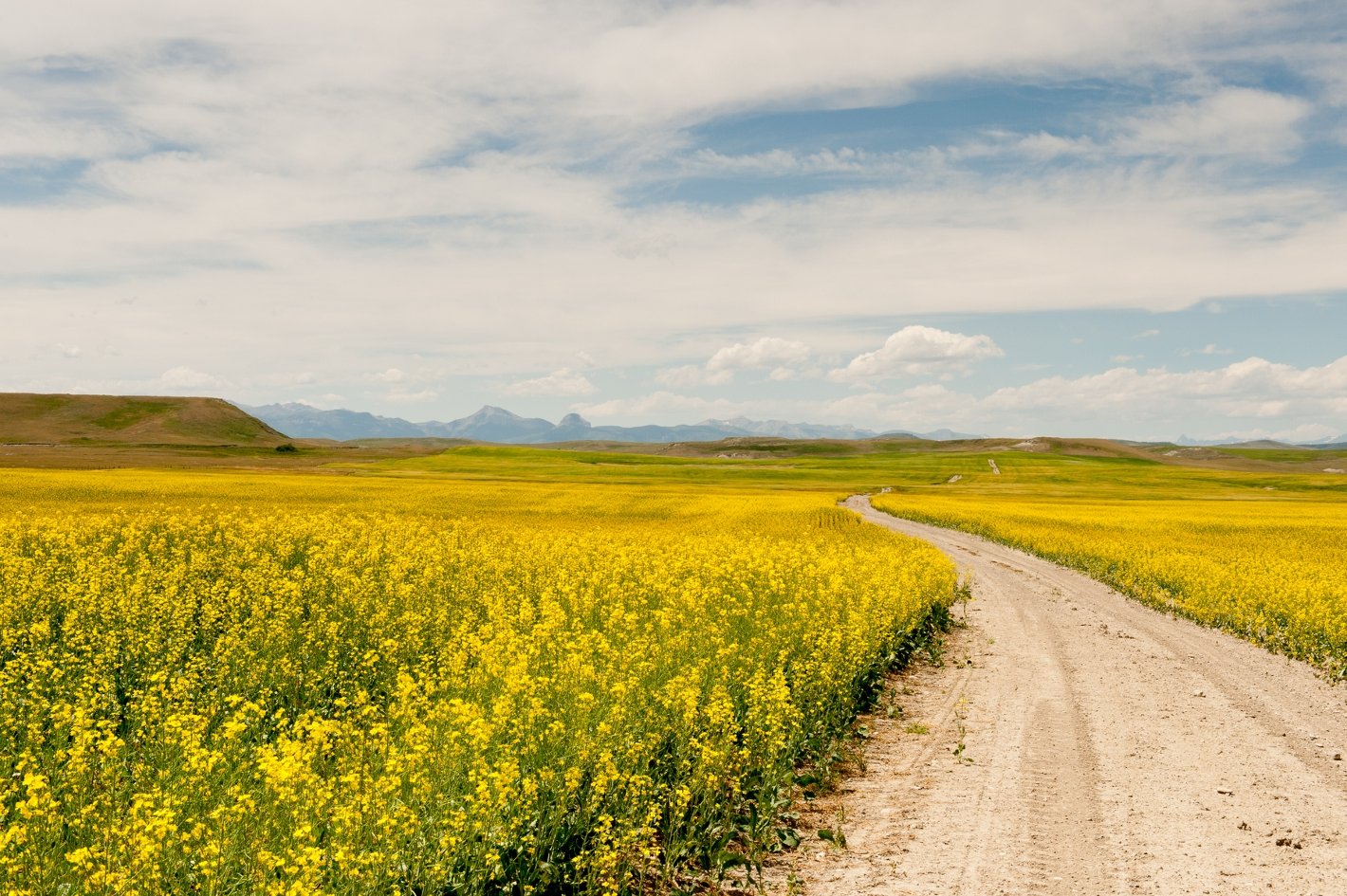 Canoe Trip
Clearwater River Canoe Trail
The Seeley-Swan Valley is an outdoor enthusiast's dream and the perfect place to visit in autumn. The Clearwater Canoe Trail is closed to motorized boats, making it the perfect place to enjoy a quiet slice of Montana. This two-hour paddle winds by a valley and a dense willow painted a brilliant shade of yellow in fall.
Lake McDonald in Glacier National Park
While this glacial lake is stunning in any season, canoeing the waters of Lake McDonald in the fall is breathtaking. With the contrast of yellow larch trees dotting cedar and pine forests, paddling the lake in fall offers breathtaking views. It's an ideal place to view native species like waterfowl, elk and mountain goats. Lake McDonald is also the largest lake in Glacier National Park, so be sure to enjoy the surrounding mountain landscape.
MOTBD markets Montana's spectacular unspoiled nature, vibrant and charming small towns, breathtaking experiences, relaxing hospitality, and competitive business climate to promote the state as a place to visit and do business. For more information, go to VISITMT.COM.