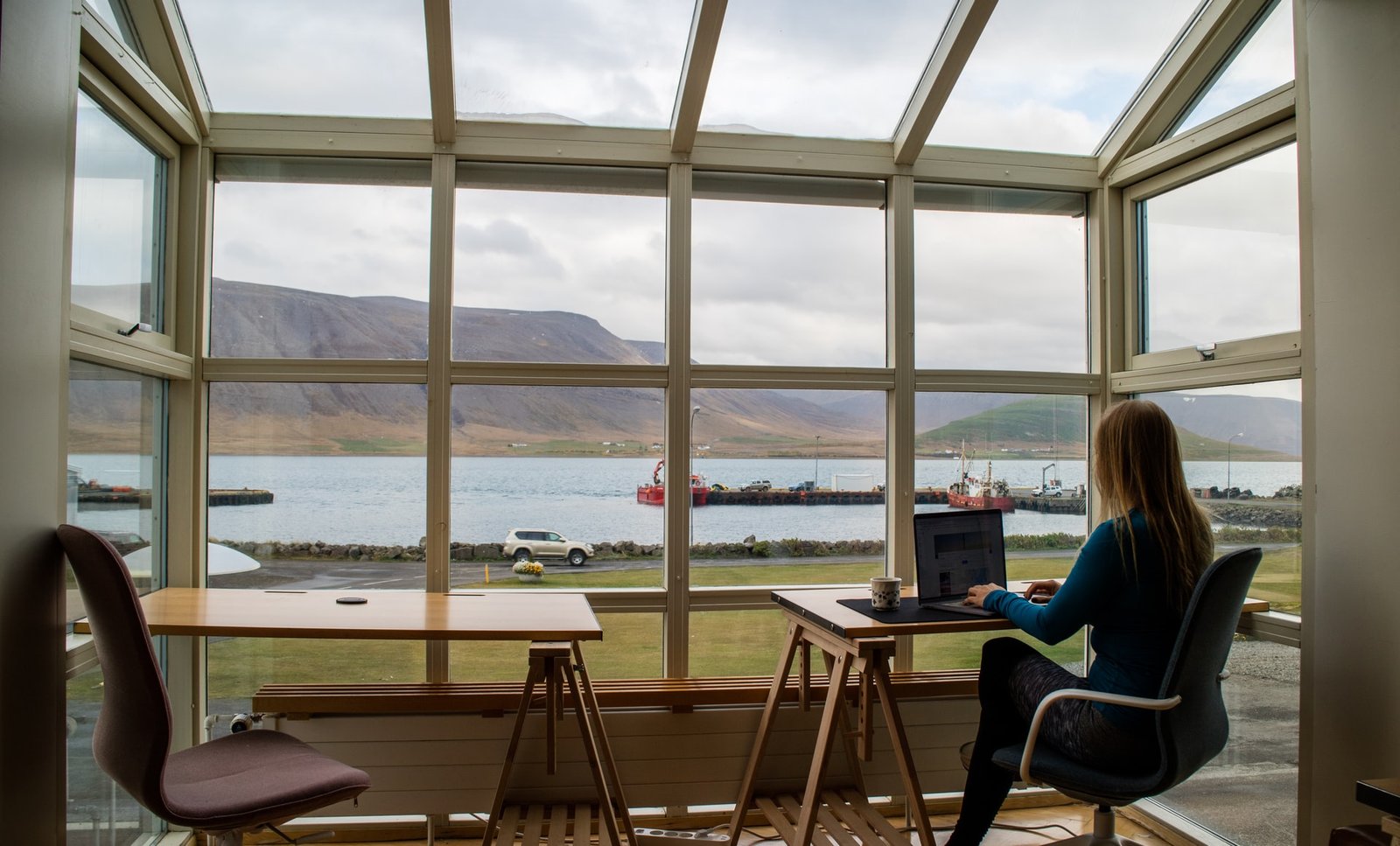 Top 25 Companies With The Most Work-From-Anywhere Jobs
FlexJobs has just announced the top 25 companies that offer the most work-from-anywhere job opportunities.
Automattic, RockContent, and Study.com are among the companies with a healthy volume of location-independent remote jobs, which are gaining more and more popularity.
After nearly a year and a half of quarantine, many people are craving a change of scenery and eager to travel as vaccination rates increase and travel restrictions ease. However, for various reasons, such as employment and tax law, about 95% of remote jobs have geographic requirements. To help job seekers find jobs that do not require they be located in a specific city, state, or country, FlexJobs has identified the top 25 companies hiring for the most remote jobs since January 1, 2021.
"Work-from-anywhere jobs are highly coveted positions, and even despite the challenges faced during the pandemic, digital nomadism is actually on the rise. In fact, the population of digital nomads in the U.S. has increased nearly 50% since 2019," said Sara Sutton, Founder and CEO of FlexJobs. "Portable jobs offering this kind of extreme location-independence enables workers to combine meaningful careers with travel, and it's also a powerful attraction and retention tool for companies who want to access the best possible talent from around the world."
The companies listed below, from highest to lowest number of current remote job listings, had a high volume of work-from-anywhere job listings between January 1, 2021, and May 31, 2021.
For those interested in remote work travel programs, there are many countries that are actively courting remote workers. These remote work travel programs share many requirements, such as:
Proof of employment (either from your employer or as a self-employed individual)
Minimum income requirements
Restrictions on receiving any income from a local company
Length of stay requirements and restrictions
No local income taxes
Proof of health insurance
Quarantine and COVID-19 test requirements and restrictions
Below are also thirteen remote work travel programs, ordered alphabetically, with many more details available at FlexJobs' partner site, Remote.co.
1. Antigua and Barbuda
The Nomad Digital Residence visa program from Antigua and Barbuda targets digital nomads but is open to anyone who can work from anywhere. The visa is good for up to two years and lets individuals and their families live and work from either island.
2. Aruba
Aruba started the One Happy Workation initiative. Similar to an extended vacation package, the "workation" lets U.S. nationals stay for up to three months. It also includes exclusive deals on hotels, villas, condos, dining, entertainment, and more.
3. Barbados
Barbados' 12-month Welcome Stamp program is a 1-year visa program. Remote workers and their families can live and work remotely for a year while making Barbados their new home. During the 12 months your stamp is valid, you can come and go as you please. And, while you're in Barbados, your children can attend private or public schools for a fee.
4. Bermuda
Bermuda has a 1-Year Residential Certificate. The program is similar to other remote work programs, but it isn't strictly for remote workers. You can also renew your certificate by filling out a new application to work remotely for another year.
5. Cayman Islands
The Global Citizen Concierge program of the Cayman Islands lets people live and work on the three islands for up to two years. During those two years, you can travel in and out as often as you want. However, you must stay in the Cayman Islands for a total of 90 days during every 12-month period.
5. Country of Georgia
Remotely from Georgia is the country of Georgia's digital nomad visa. While it's open to location-independent workers, only residents of one of 95 countries can apply. You can live and work in Georgia for up to one year.
7. Curacao
The @HOME in Curacao program is open to remote workers and digital nomads. The program is for six months, but you can extend that for another six months. During your stay, you can travel in and out of Curacao as often as you wish.
8. Dominica
Dominica launched the Work In Nature (WIN) Extended Stay Visa, and any location-independent worker over the age of 18 can apply. The visa is good for up to 18 months.
9. Dubai
Dubai's program is good for one year upon approval. During that year, you can come and go from Dubai as often as you want as long as you are not gone for longer than six continuous months.
10. Estonia
The Estonia Digital Nomad Visa program is open to any remote worker who is location independent. You can be an employee or a freelancer as long as your company or the majority of your clients are registered outside of Estonia. Applicants need to provide proof that their gross income has been at least 3,504 Euros (gross) per month for the previous six months.
11. Iceland
Iceland has a long-term remote work visa good for up to 180 days. Once approved, you have to arrive in Iceland within 90 days. During your stay, you can travel in and out of the country for up to 90 days total.
12. Mauritius
The Mauritius Premium Travel Visa is valid for one year with an option to renew. While open to remote workers and digital nomads, only citizens of some countries can apply. During your stay, you cannot work locally, and your primary source of income must be located outside of Mauritius.
13. Montserrat
The Montserrat Remote Worker Stamp is a 12-month travel permit for any non-resident who works for a private or public entity. You can work for a company located outside Montserrat or be a freelancer with active contracts and clients outside the country. During the 12-months, you can travel in and out of Montserrat as often as you want.
The career development experts at FlexJobs have also compiled these tips for those interested in becoming digital nomads.