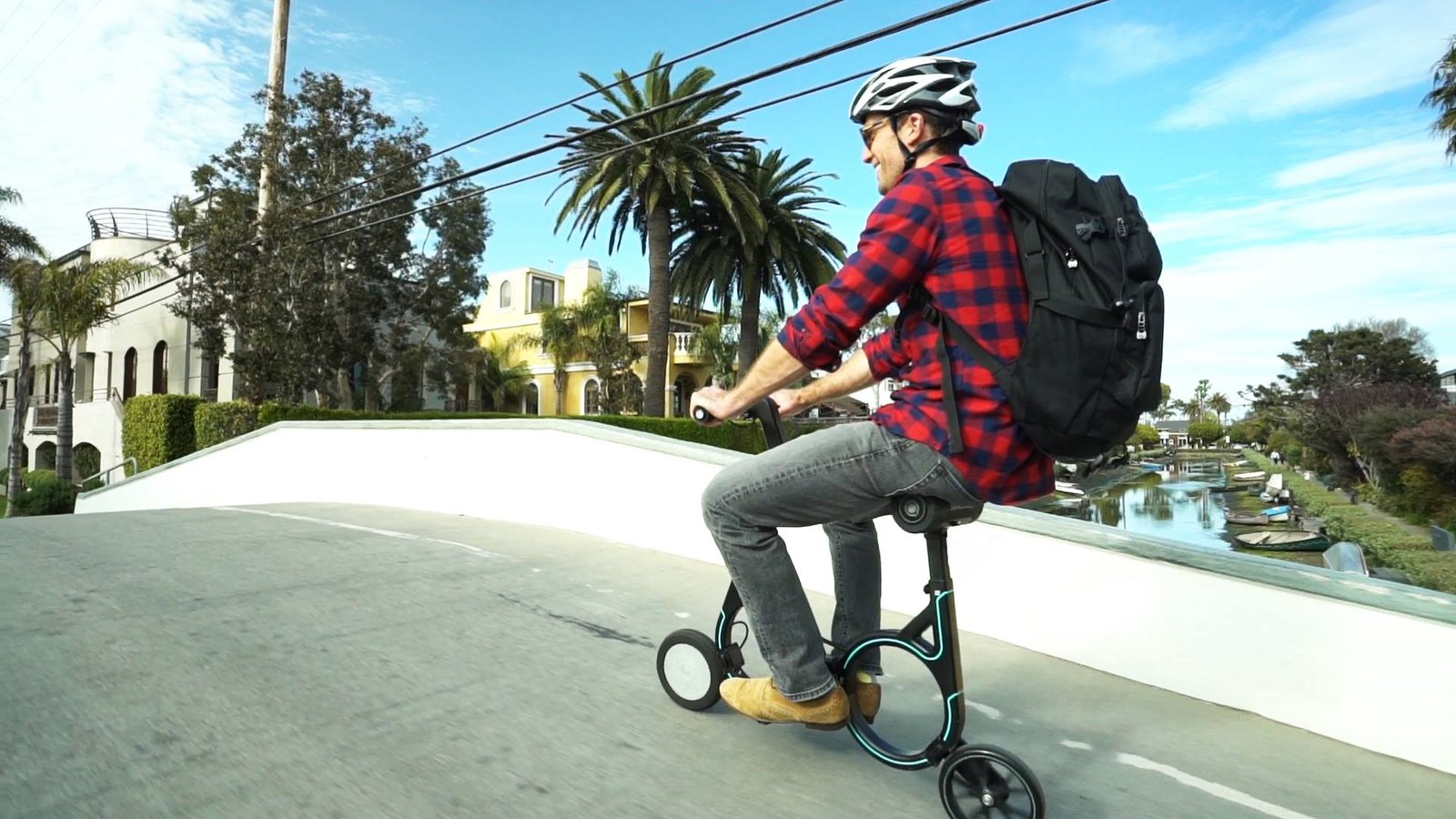 3 Brands That Help You Get Moving
As summer comes to a close and fall rolls in, it might feel difficult getting back into your regular fitness routine.
That's why we've curated a list of brands that promote fitness for everyone. From water supplements to activewear, these incredible brands will inspire you to get active!
Here are 3 brands that help you get moving:
The Smacircle S1 is a new concept, which allows commuters to travel easily in the city and pack the e-bike away in a backpack when not in use. No need to wait in traffic jams or endure busy public transport, the S1 is the most efficient and fun way to commute in the city.
The lightweight e-bike weighs only 15lbs, yet can carry weight up to 220lbs. Its ergonomic design folds to 19-inches in five simple steps and fits inside a standard-size backpack. The S1's 240W motor can propel commuters up to speeds of 12 miles per hour without the need to pedal, while the high-quality Samsung battery delivers a distance of 12 miles on a single charge. To get back in the saddle simply plug into any domestic power socket for 2.5 hours.
Liquid I.V.'s Hydration Multiplier is a great-tasting, Non-GMO electrolyte drink mix that utilizes the breakthrough science of Cellular Transport Technology (CTT) to deliver hydration to your bloodstream faster and more efficiently than water alone. So effective, Liquid I.V. can provide the same hydration as drinking 2 to 3 bottles of water! Just add the electrolyte powder to your water and let CTT do the rest.
Proper hydration allows your body to perform at the highest level, increases calorie burn, helps you stay mentally alert and energized, and even reduces signs of aging. Liquid I.V. is available in three flavors: Lemon Lime, Acai Berry, and Passion Fruit.
ABS2B Fitness Apparel was founded in 2013 by Amanda Ortega and has grown to have a following of over 180k brand fans on social media, in addition to receiving hundreds of reviews from happy customers on their online store.
The entire line is designed and made in their Miami, FL factory, giving customers plenty of options to customize and tailor their leggings exactly to their liking. Their Famous Scrunch Booty Back Seam has revolutionized the industry and many women's workout routines, giving a flattering look for every figure without sacrificing comfort.
To learn more about these brands and their amazing lines of products, check out their websites.