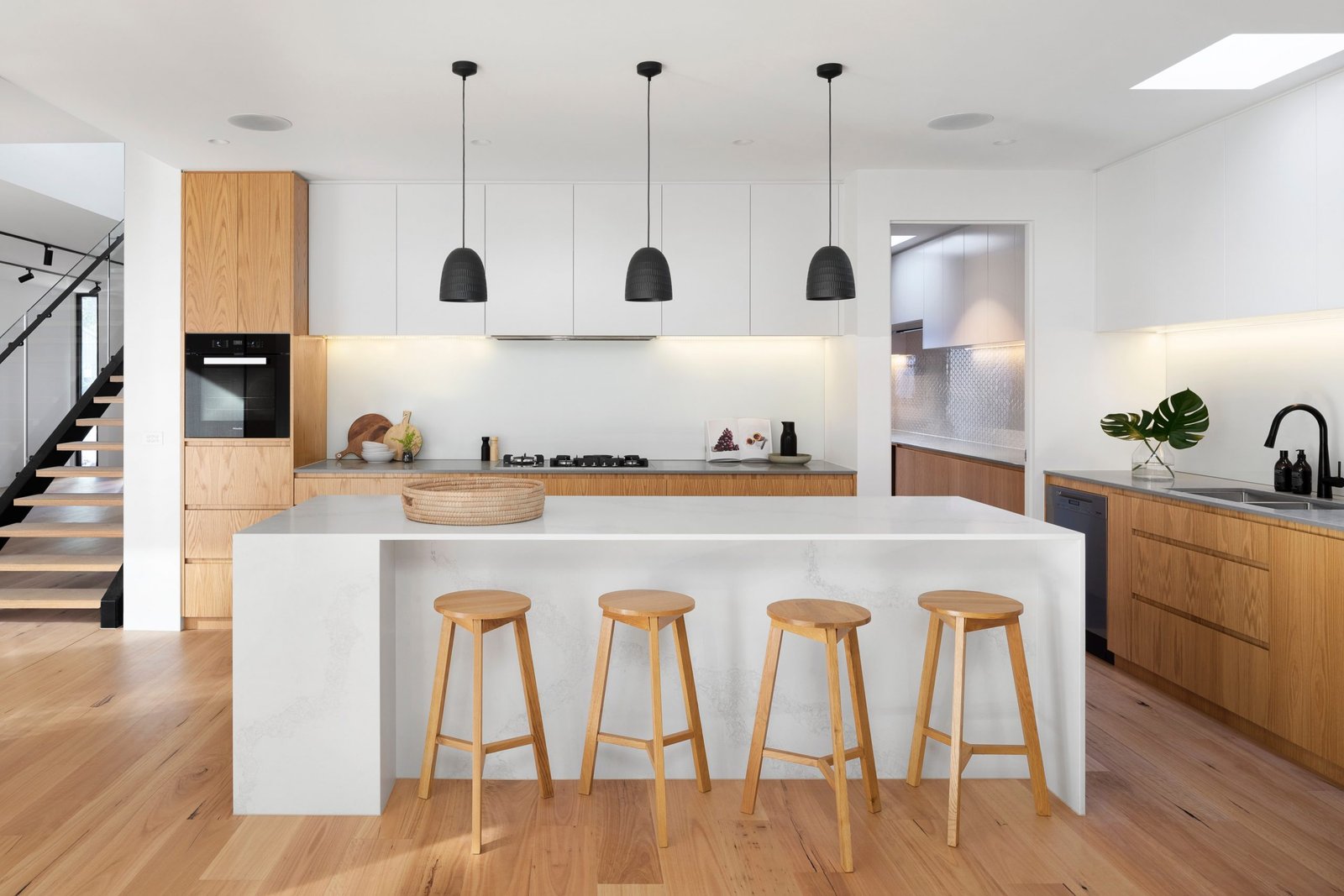 4 Scandinavian Interior Design Tips We Can't Get Over
By now, you must have heard about the modern Scandinavian interior design that is all the rage today.
This style is absolutely mesmerizing and the straight lines along with the woody tones are sure to transport you to a serene landscape.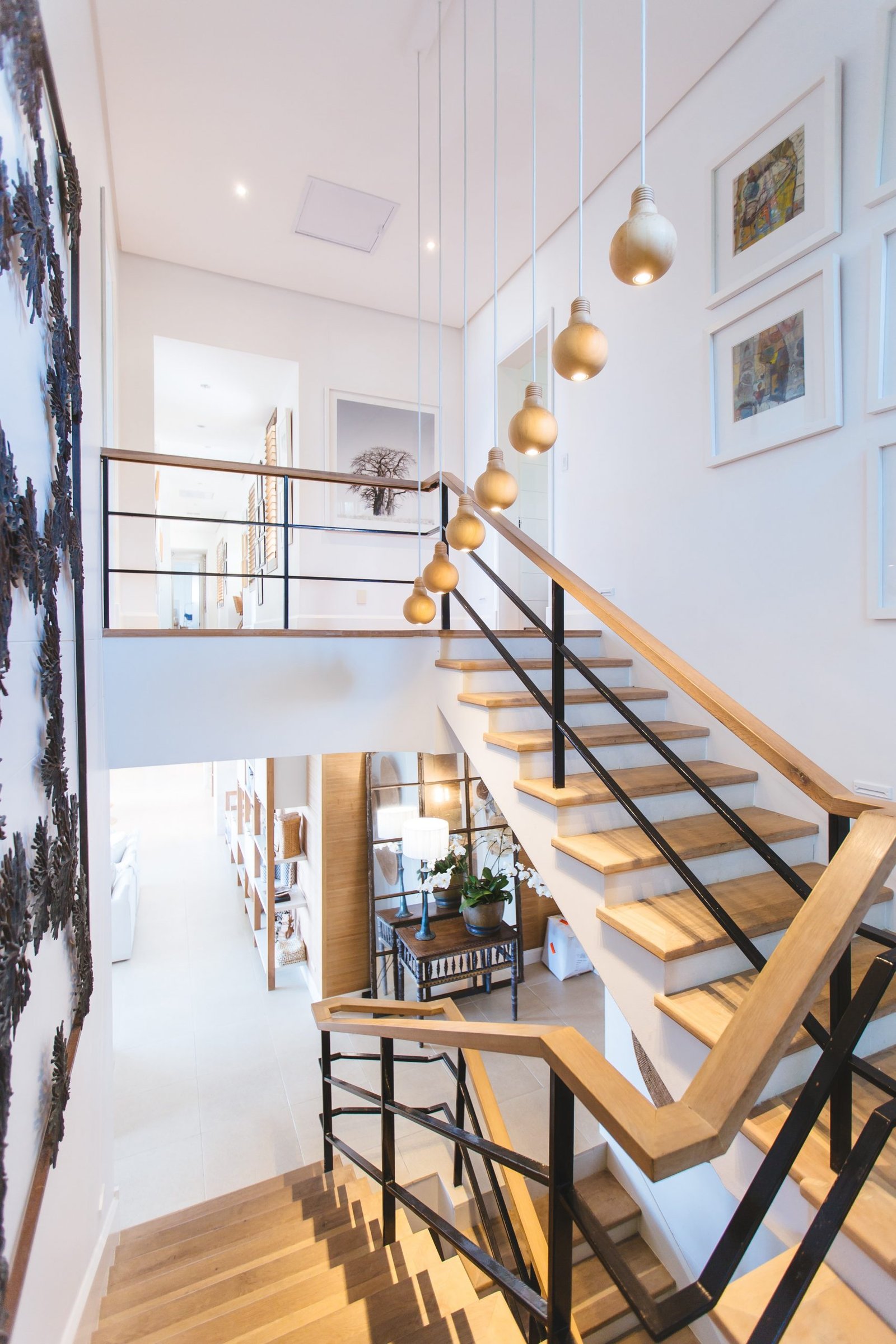 With Livspace, Scandinavian interior design HDB makes sure that your space feels warm and cozy without including too many elements. It perfectly blends comfort with a modern look so that your home looks impeccably designed.
Unlike other trendy designs that come and go, modern Scandinavian interior design is here to stay. This minimalistic design plays with soft hues and a flawless blend of textures to make modern, straight lines look much more welcoming.
Here are some Scandinavian interior design tips to inspire you.
Muted Colors and Sunlight
The most important aspects of Scandinavian interior design HDB are the colors and light which make the first impression as soon as you enter the space. You can use muted colors like sage, ivory, pastels, and even white. These soft colors enlarge the space and make it feel more inviting. With these pastels as the background, adding fun accents of bold colors can be a good idea.
We know that having natural light flooding in is vital in any room, this is especially true for Scandinavian interior design. The minimalist color palettes and striking furniture look even cozier with the sunlight.
Include Modern Furniture and Designs
Furniture in Scandinavian interior design is in direct contrast to the base color of the soft neutral hues. This offers a contrast that is very much needed and also takes your home to the next level of style. Wooden furniture is often sought out for Nordic style interiors; however, you can also go for an all-white or all-black table for a strikingly dramatic effect. Furniture is definitely the prime aspect of the room and thought must be put into it to maintain the vibe of the room consistently.
If you are going for an all-black dining table, your other accents like lamps must also be of a cooler tone like blue or grey. On the other hand, if you are going for classic sepia wood, all other accents can play with shades of cognac, leather, blonde, and brown.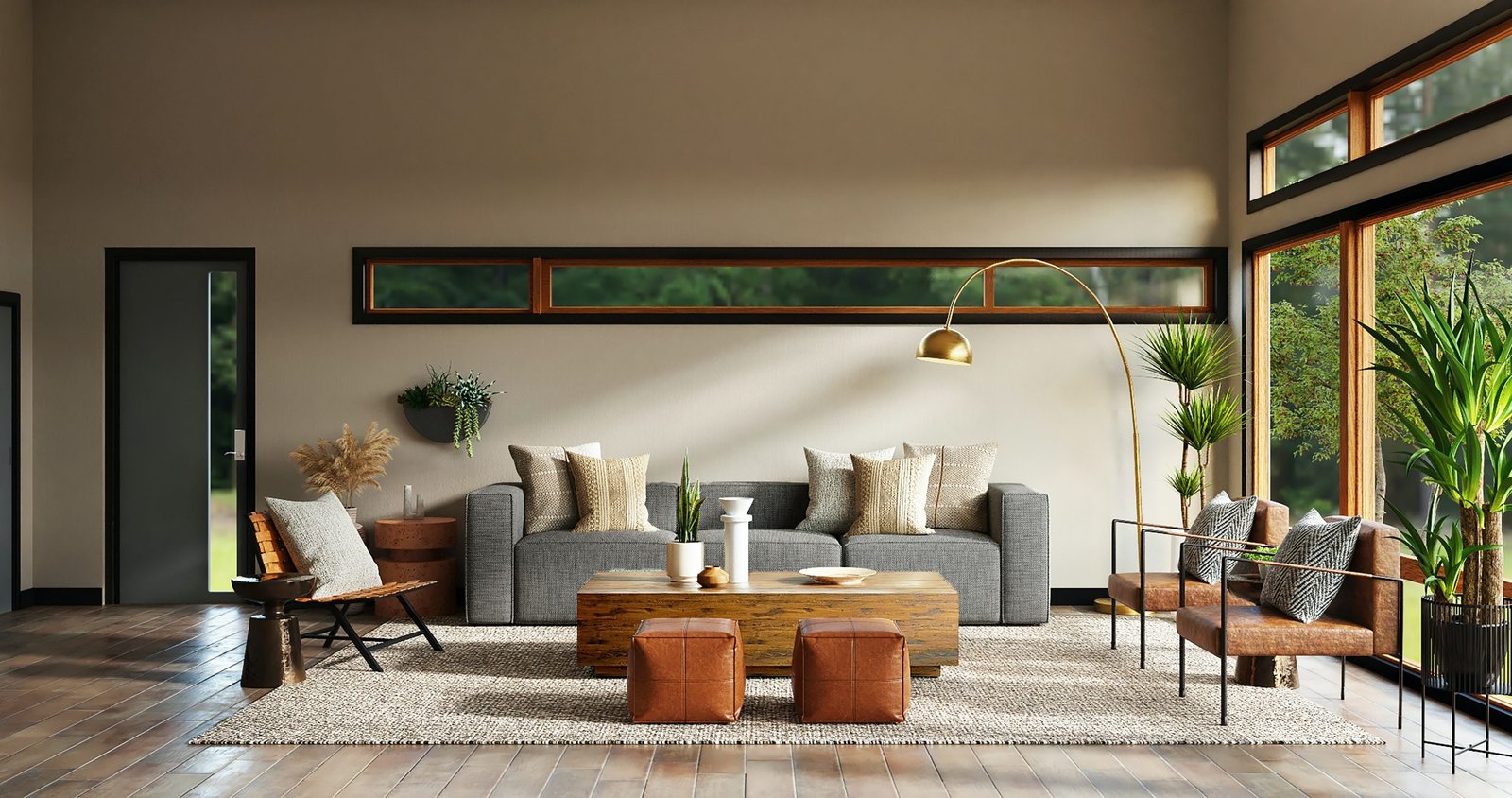 Add a Spark of Colour
Along with furniture, contrast can be added to Scandinavian interior design with other sparks of color all across the room as well. It can be light bulbs, paintings, sculptures, frames, and anything else you like. A classic Scandinavian interior design style is a brass candle holder that is often kept at the center of the table. Another classic you can go for is paintings in multiples as having one singular painting in Scandinavian interior design is rarely the case.
What most people adore is having multiple similar paintings hanging next to each other, these can include plants, wildlife, and even portraits. However, for Scandinavian interior design nature-based art is the way to go.
Make it Cozy
One of the more important aspects of Scandinavian interior design is the value placed on making the space cozy and inviting. You can do this by placing rugs, throws, and cushions in the living room.
For a cozy bedroom Scandinavian interior design, you can invest in soft and smooth linen bedding, multiple comfy pillows, and a fluffy duvet. These elements were essential to keep warm during the Nordic cold.
These varied materials give depth and add texture to the room while also breaking the monotony of the straight lines and neutral colors of Scandinavian interior design. Even if your living room appears bold and boring with shades of black and grey, a fluffy throw and multiple cushions can change it to a cozier vibe.