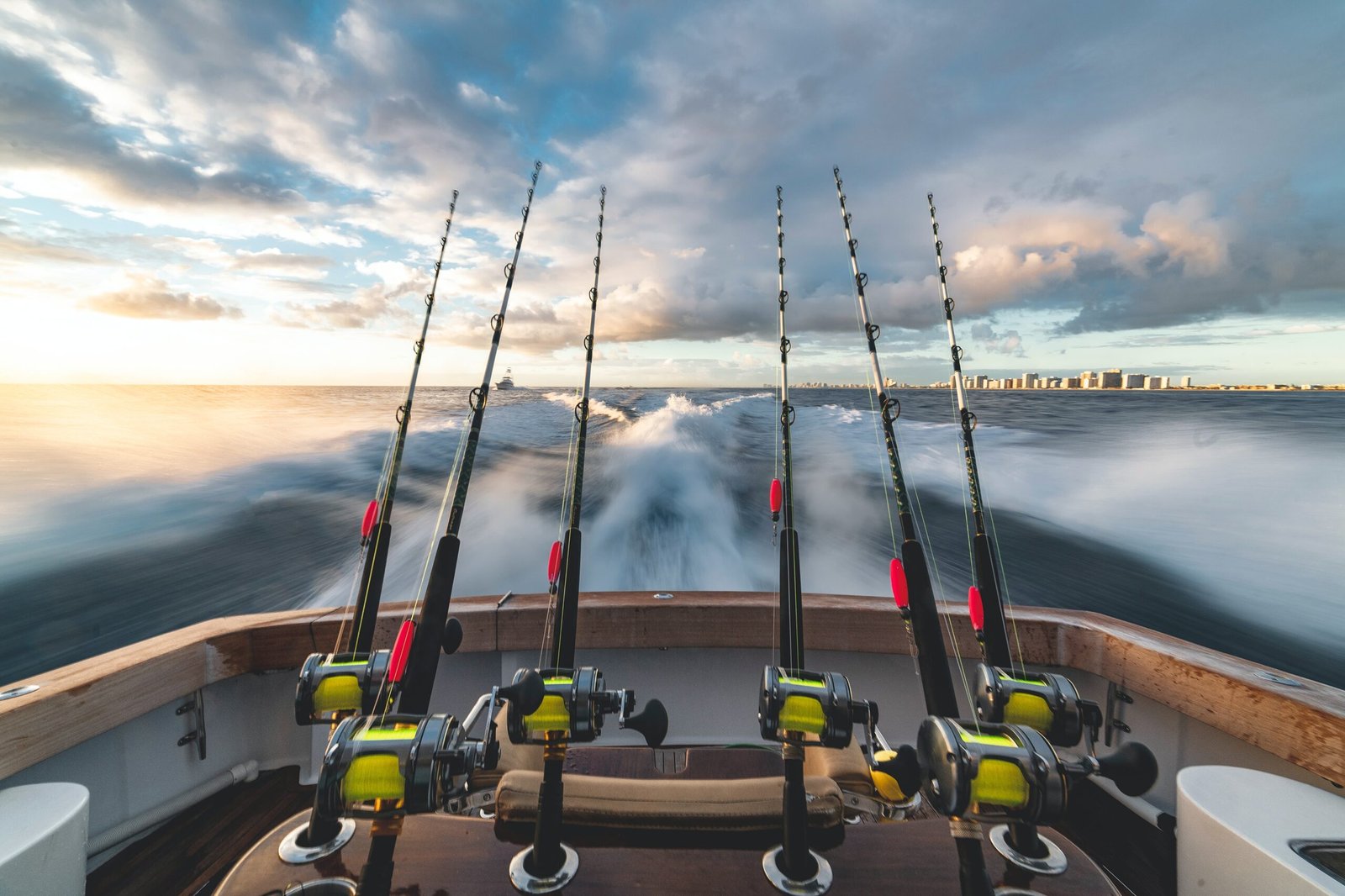 Items You Should Have In Your Fishing Tackle Box
Fishing is one of the favorite pastimes of many people.
This is a hobby which enables the opportunity to relax for a few hours and catch up with old friends. It is a way to divert your mind to something peaceful after a rough week at work.
Before planning for the fishing, you should plan for the list of your fishing tackle box. It should be stocked well with all the items you will need that day. If you notice, every man's toolbox is filled with different items. Similarly, items of a man's tackle box also depend on personal preference. Preference also varies from person to person based on the type of fish they are angling to catch. The items may vary from box to box, but some of the basic items have to be there.
It is better to be prepared well than go fishing without some important items. You may realize you have left some of the necessary stuff just while you cast your first line. This link here will also help you plan well.
A list of fishing supplies is given here to ensure the tackle box is filled with everything which will be needed when you get to the water.
Additional Hooks
To be ready for any sort of fish, fill your tackle box with different types of hooks. While many fishermen prefer the french hook, others are more comfortable with the regular J-hook. No matter what type of hook you are choosing, carry them in different sizes. If your hook is capable of fishing for river trout, and you accidentally hooked a 120-pound catfish, it will be a problem. The smallest number range of the size starts from 32 while the largest is at 19/0.
License For Fishing
For fishing, almost in every state, you will need an authorized state-issued fishing license. You are not required to have a fishing license unless you are under the age of 16. If you do not have one yet, make sure to get one before you go fishing to a new place. You may get caught or, in some cases, punished by the legal authorities if fishing is prohibited in that area. So buy one before going fishing, and read the regulations pertinent to the area. You should know well about the bag size and limit, allowed fishing methods, and even exceptional regulations for certain species.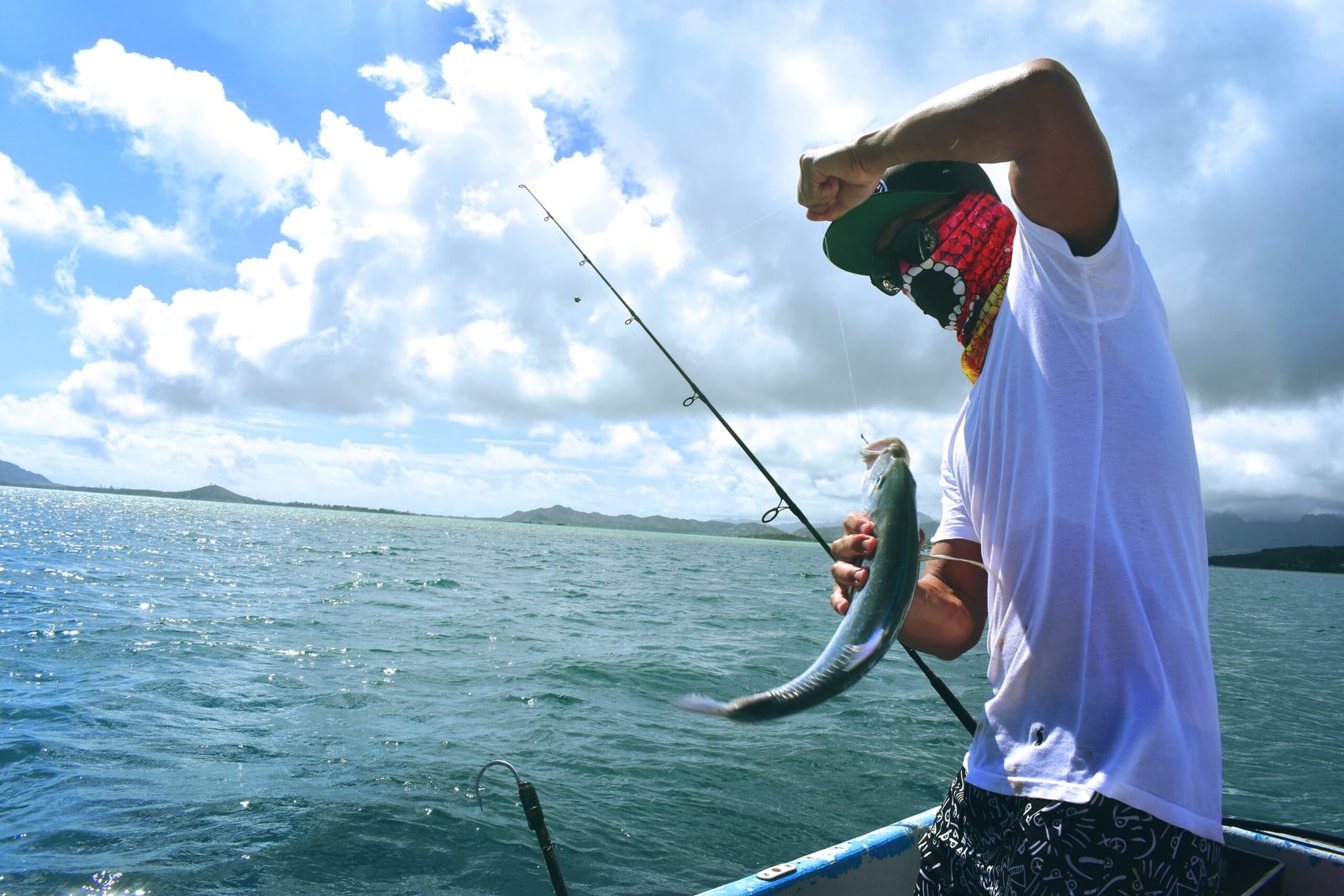 Sinkers
To sink deeply, a worm and hook alone are too light to handle. To compensate for that, you should attach a sinker or a weight to your fishing rig. As there is a possibility of losing the sinkers, it is better to have some extras in the tackle box.
As most of the sinkers are made of lead, some places have started to impose laws to use them only for the sake of environmental safety. So this trend may continue for good. Other available options for sinker materials are bismuth, tungsten, brass, and steel.
Additional Line
During any fishing trip, a common scenario is breaking or tangling of the fishing line due to the bite from a huge monster fish, or sometimes the line can be caught on a log. This situation is almost guaranteed on any fishing day. To cope with such an incident, some extra line should be there in your tackle box.
The line you plan to carry depends mostly on what type of fish you are fishing for and where you are going fishing. A durable and heavier fishing line is required for fishing in rough conditions. Such a line will help reduce the risk of a sudden snap.
Stealth is considered the key if you are planning to fish in a crystal clear lake. To flake out, the fish choose a clear thin line.
Plastic Worms
If you are going for bass fishing, it is better to have a packet of different colors of plastic worms in your tackle box. Plastic worms can also be found in different sizes. The easiest one is the worms with long tails.
Some fishermen also believe certain colors can increase the number of bites. However, it can be mere superstition, but if you notice that you are getting more fish by using some specific colors, you definitely can repeat them for your plastic worm.
Bobbers
Bobbers help you to be prepared before getting bitten by a fish. This tool is also known as a floater. The bobber sinks when a fish bites. You are ready to reel your catch in as soon as that happens.
There are varieties of bobbers available in the market you can choose from. Among them, the most common one comes with a red round white plastic. To attach the round bobbers properly, you just have to attach them to the line. However, due to the depth limit, you cannot cast deeper with round bobbers.
Another type of bobber you can try is a slip bobber. You can slide it up and down the line with this type of bobber. Though slip bobbers take comparatively more time to rig, many fishermen find it helpful as it supports them to hook into deeper water. Old school style also can be followed by using a piece of cork with a stick into it.
Additional Lures
For most of your fishing needs, the old worm and hook are enough. To up your game, some of the more complex lures are also used sometimes. Various types of lures are available in the market for fishing, such as minnow imitations, spinners and spoons, and topwater lures.
Each sort of lure is made to function in a specific way to attract fish. Minnow imitations, for example, are lures that resemble swimming minnows. Because large and medium-sized fish like to eat minnows, it may be an effective bait.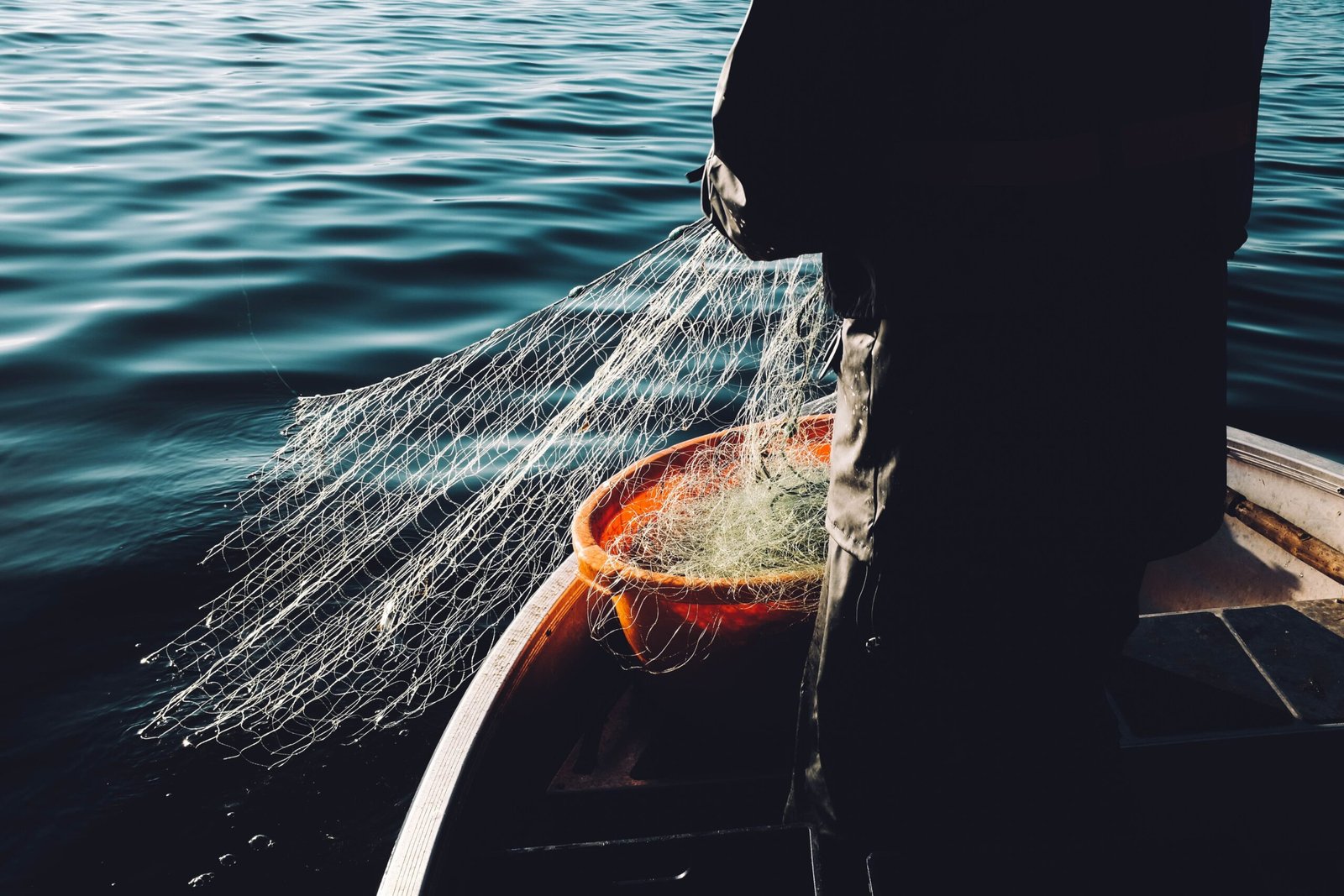 Spinners use a blade affixed to them to generate a spinning movement that attracts fish. The choice of lure depends on personal preference. To find out what type of lure you are comfortable with fishing, keep some extras in your tackle box.
Needle Nose Pliers
After catching fish, you will need to unhook them. Needle nose pliers are used for this purpose. Wherever the hook gets stuck, needle nose pliers can be used.
Line Cutter Tools
Sometimes, there will be no other option left except cutting the fishing line to get out of a snag. While some fishermen get the job done with a pocket knife, professionals prefer to use nail clippers to cut the line. It is more efficient and quicker than using a knife.
Swivels
The fishing line often gets twisted during fishing. Swivels are used to prevent such incidents. Sometimes tying three-way rigs or advanced rigs can also make a snap on the end, which makes changing baits a breeze difficult for a newbie. Grab a few packs with your tackle box to know about their surprising uses.
Hard Baits
Some of the commonly used dynamite fish catchers are lipless cranks, crankbaits, top waters, and jerk baits. These are some of the options which are available in hard bait bites.
As you will not need a lot of it, just buy a couple of them to start. To cover all depths, try to buy a walking bait or popper, stick bait, a shallow depth crank, or a deep diver.
Sun Protector
For fishing, you are going to be out in the sun all day long. To prevent skin cancer and protect it from serious sunburn, apply some good quality sunscreen with better SPF than regular ones.
Many of us forget to apply it before leaving the house. However, if you keep one in your tackle box, you can put on some sunscreen whenever you need to.
Mini First Aid Kit
During fishing, it is less likely to be required for any major medical emergencies. However, some of the small injuries are likely to happen commonly, such as getting scraped up from falling or a hook being caught in your thumb.
It is better to take a small first aid kit with you to tackle such incidents. It does not have to be loaded with fancy items. Just throw in some Neosporin, band-aids, waterproof medical tape, and a few small bandages. That should be enough to take care of most fishing-related injuries.
Fishing is an exhilarating experience for most fishermen. However, to fish properly and enjoy the day, you will need all the essential items. The list may seem long at first, but when you get a better understanding of each item, you will learn how to pack them well in your tackle box.