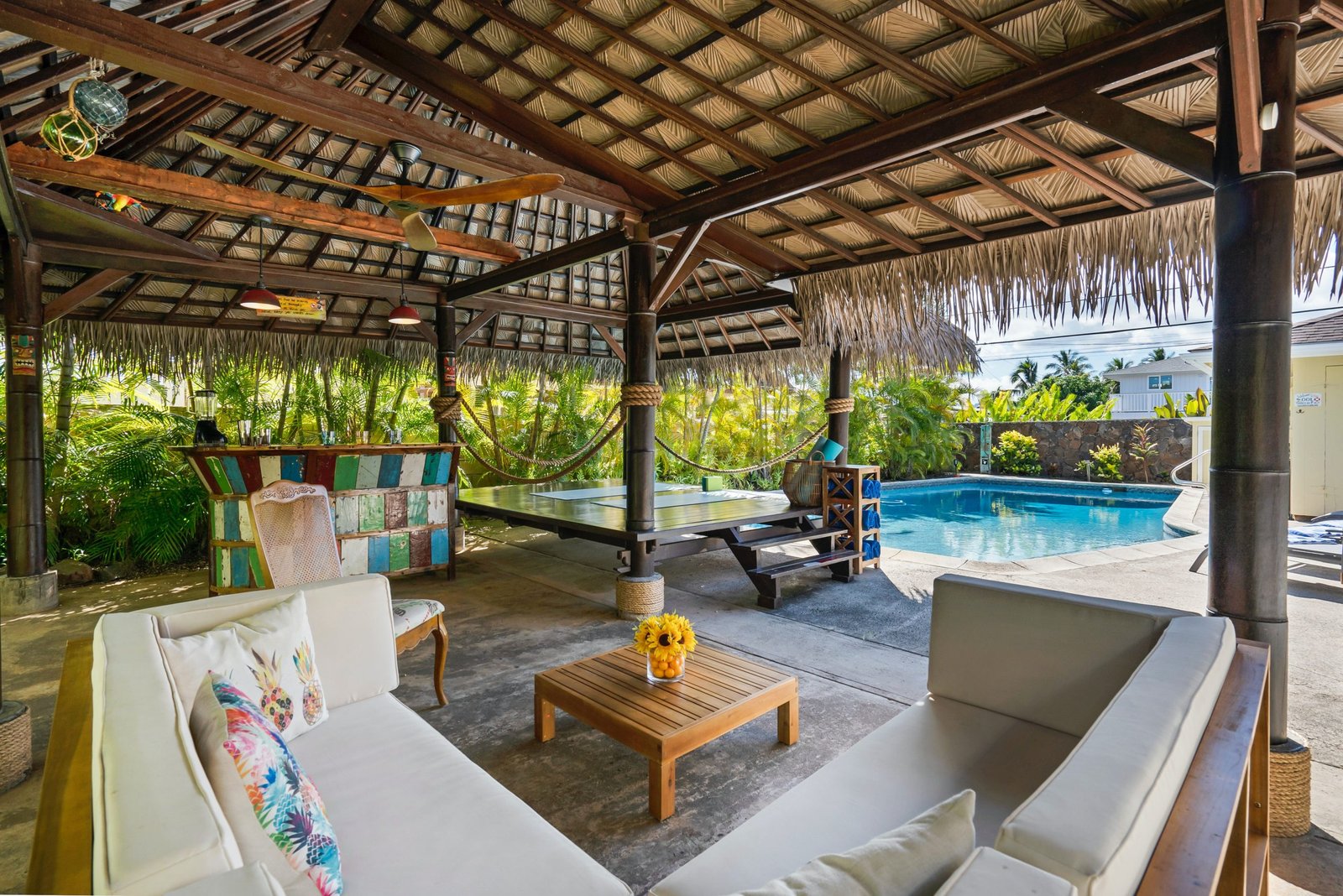 Simple Ways To Add Character To Your Outdoor Space
Adding character to your outdoor space doesn't have to be complicated or expensive.
With some simple changes and additions, you can transform your backyard into a place of beauty and comfort that will make you proud. Whether it's adding colorful flowers, creating cozy seating areas, or investing in interesting garden features – there are plenty of ways to give your outdoor living area a unique touch.
In this article, we'll discuss eight easy strategies for making your outdoor space stand out from the crowd. So let's get started on turning your yard into an inviting oasis!
1. Add Colorful Flowers
A great way to create an inviting atmosphere in your outdoor space is by adding some colorful flowers. Whether you choose vibrant annuals for a seasonal pop of color or perennial blooms for lasting beauty, there's something special about seeing nature's colors standing out against the backdrop of your yard. In addition, many flowering plants attract beneficial pollinators like butterflies and bees, which can help to create a vibrant ecosystem in your backyard.
Also, flower beds are a great way to break up large spaces and add an interesting visual element.
2. Create Seating Areas
Nothing says "relaxation" like a cozy seating area in the middle of your outdoor space! Think comfortable chairs, throw pillows and blankets, and maybe even a coffee table or side tables for setting drinks or books down on. Be sure to take into account factors like sun exposure, shade coverings, and wind protection when selecting furniture and accessories — this will help ensure that your seating arrangement is both comfortable and usable all year round.
Plus, you can always switch it up seasonally by adding different decorations or pieces of furniture as needed. So, don't be afraid to experiment and find the perfect combination of elements that make you feel right at home.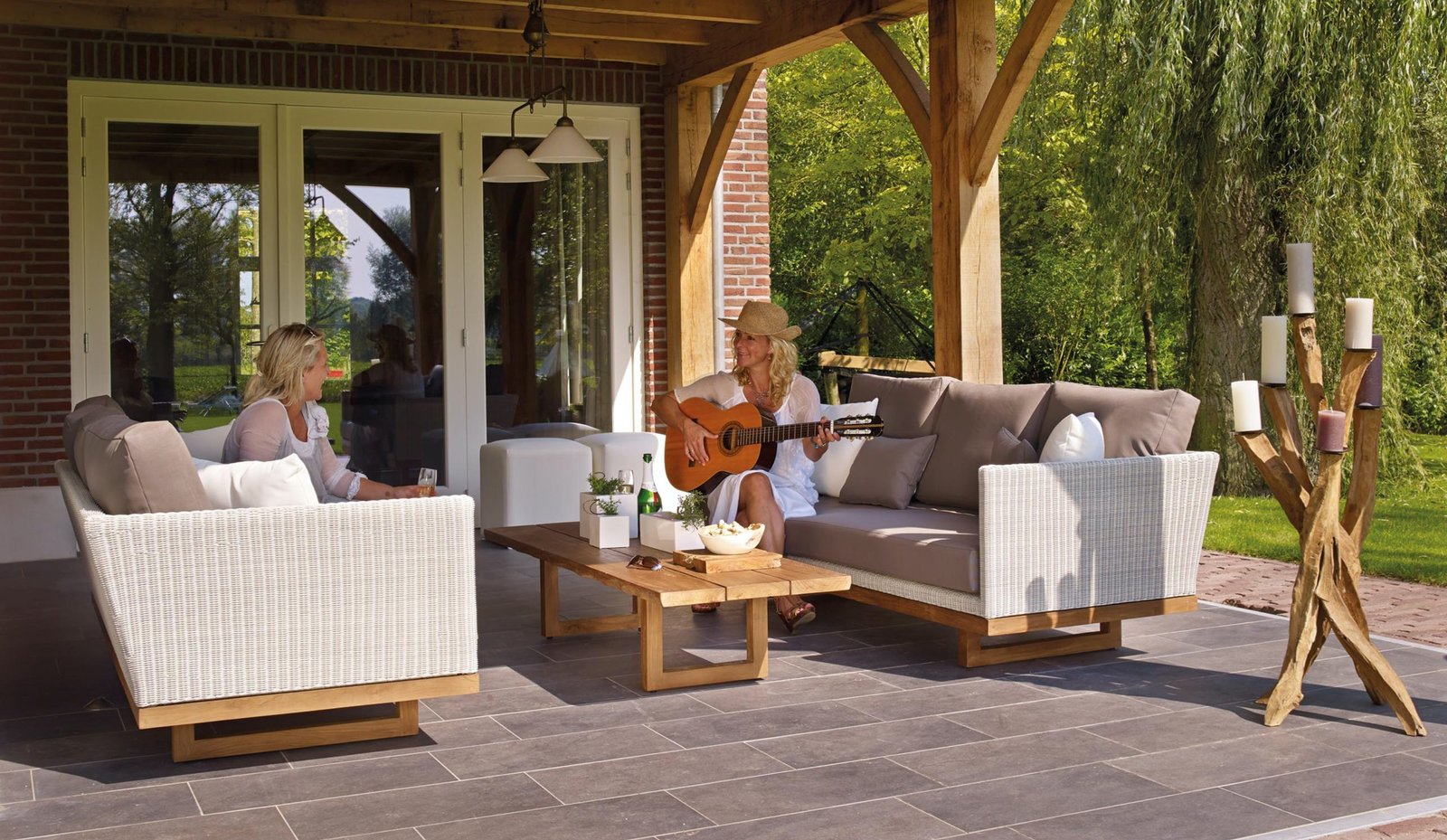 3. Invest In Interesting Garden Features
Garden features like birdbaths, sculptures, fountains, and other decorations can add a unique touch to your outdoor space while creating an inviting atmosphere. Whether they are traditional or modern designs – these pieces can help create visual interest and character within your garden. And it doesn't have to cost a fortune either — simple DIY projects can also be effective when adding some flair to your landscape. You can also install a water fountain as a focal point for your back yard or make a wind chime out of old mason jars and driftwood to add some soothing sounds. This is your chance to get creative and let your personality shine through!
4. Install Outdoor Lighting
Installing outdoor lighting can be a great way to add some extra charm and character to your backyard. They can provide an ambient glow in the evening while also providing functional illumination that will help you find your way around your space.  And don't forget — lighting doesn't have to be practical all the time! String lights or paper lanterns hung from trees can help create a romantic atmosphere, while solar-powered accent lights can draw attention to pathways or flower beds.
So let your imagination run wild and see what kinds of beautiful touches you can add with some well-placed outdoor lighting. For instance, consider installing uplighting on trees or walls to create interesting visual effects.
5. Add Greenery
Adding greenery is an easy and cost-effective way to add some life to your outdoor space. Not only does it make your area look more vibrant, but it can also reduce air pollution and provide a home for wildlife. When choosing plants for your space, take into consideration factors like sun exposure and soil quality — this will help ensure that the plants you choose are well-suited for their environment. And don't forget – adding potted shrubs or flowers can be a great way to break up larger spaces or hide unsightly features in your yard! This will help create a more unified and cohesive look.
For example, consider planting low-maintenance shrubs like boxwood or lavender that have a long-lasting effect. Also, think about adding a small vegetable garden or herb patch – this can be great for homeowners who are limited in space.
6. Install Outdoor Kitchen Elements
If you love entertaining, installing an outdoor kitchen is a great way to bring your guests together. Think grills, dining tables, and bars – these are key components in creating a comfortable atmosphere while also making cooking and eating outdoors easier. And don't forget – adding some fun extras like pizza ovens or fire pits can help take your outdoor space up a notch!
Whether it's for dinner parties or casual hangouts with friends, having an outdoor kitchen will ensure that you never have to worry about where everyone should gather. In addition, adding elements like outdoor bars and countertops can help create a cozy atmosphere for your guests – perfect for making lasting memories.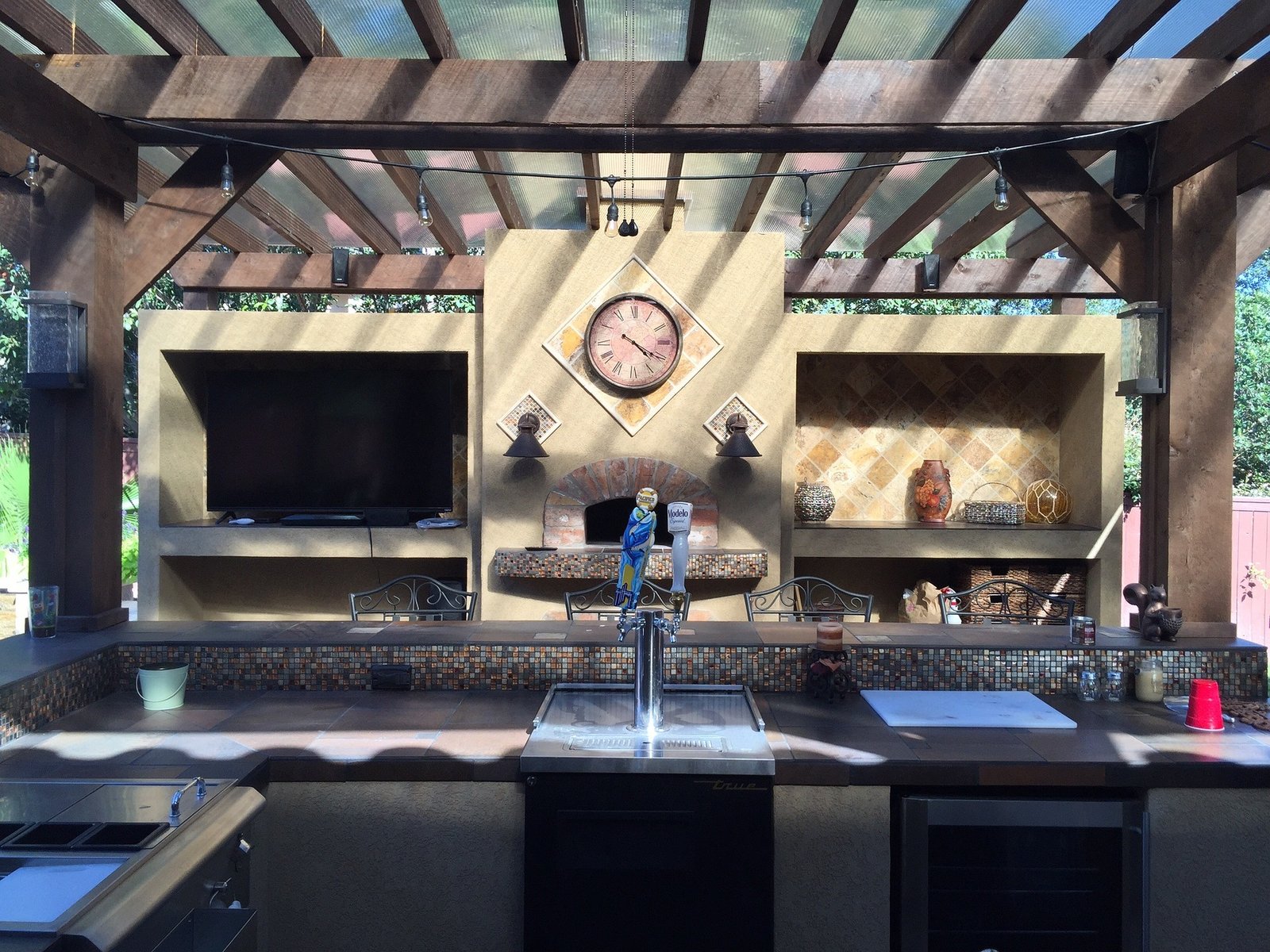 7. Install a Fire Pit
A fire pit is a great way to add some warmth and atmosphere to your backyard. Whether you are looking for a casual place to gather or an area for roasting marshmallows, a fire pit can be the perfect addition to any outdoor space. Just like in the case of outdoor kitchens, there are plenty of options when it comes to choosing a design that fits your style. From rustic stone designs all the way up to fully-featured gas models, you'll have plenty of choices when it comes time to pick out the right one for your home.
And if you don't have the space or budget for a full-sized model — don't worry! A simple metal bowl can also provide plenty of warmth and charm for your backyard.
No matter what your budget, style, or space is like, there are plenty of ways to transform and add character to your outdoor living area. From installing lighting and water features for added ambiance to adding greenery for a more natural feel — these 7 tips offer an easy way to get creative with your backyard design. With the right touches, you can create an inviting atmosphere that will make any gathering memorable. So let your imagination run wild and have fun designing the perfect outdoor oasis!