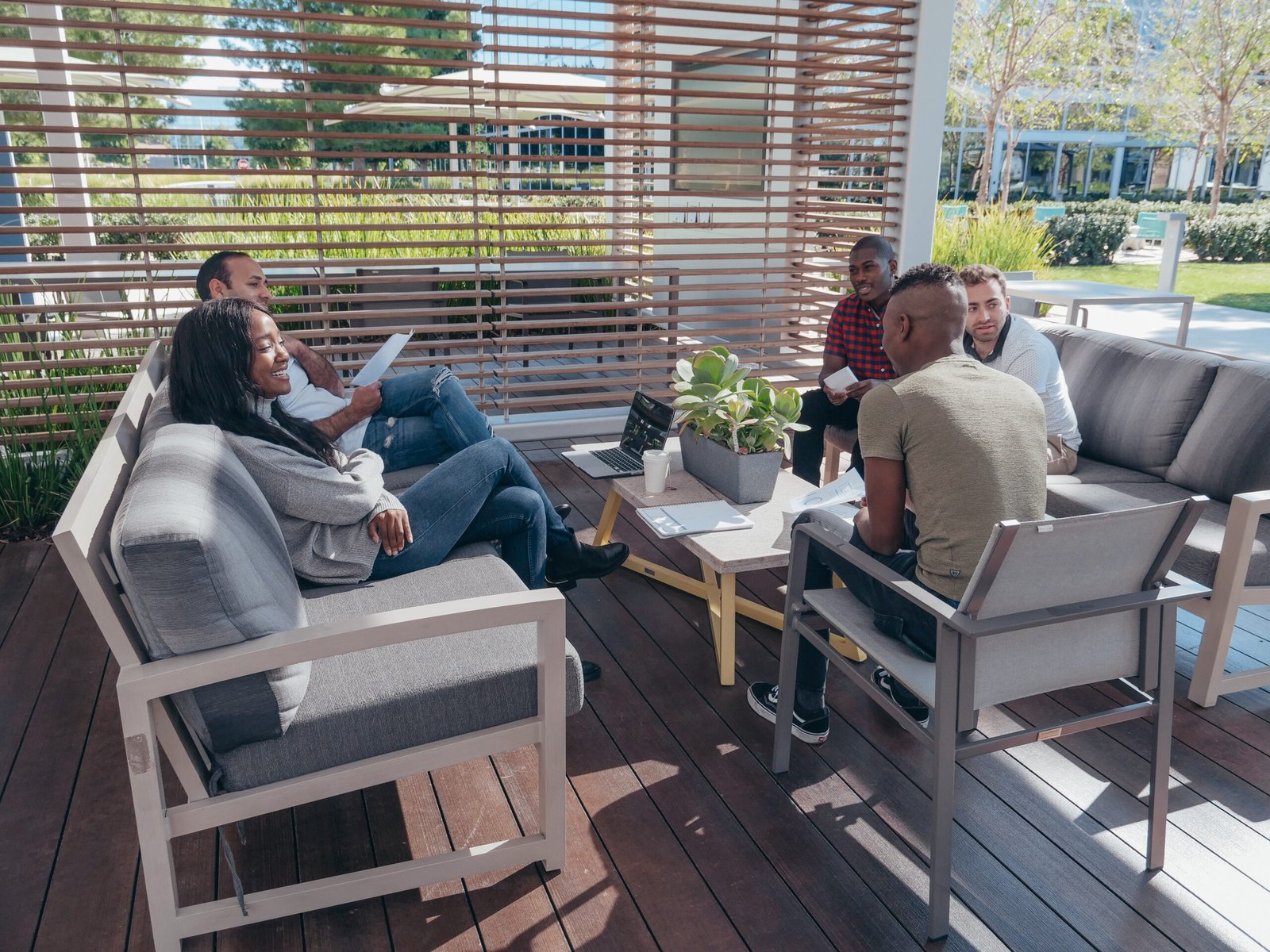 Your New Home Office May Be In The Garden
Thanks to COVID, life has changed considerably, not least for all of those people who have found themselves working from home.
This trend looks set to continue beyond the end of the pandemic as companies and employees recognize the benefits it brings.
Thanks to technology, most workers have been able to continue doing their jobs from home with the just use of a laptop. However, the biggest problem for many has been finding a space in their homes free from the distractions of everyday life.
This transition to homework has seen a boom in sales of outbuildings across the U.S. With people desperate for a space to work, away from dirty dishes and noisy kids.
How to successfully add an outbuilding to your home
Once you've made the decision to create more space in your garden, there are several things that you need to consider.
Choose the right spot:
This may sound obvious but it's the most important thing to consider. Is the site easily accessible, can electricity, internet, and water reach your new building?
Check the location of the sun throughout the day. While it's good to maximize light, you don't want to take over the sunniest part of the garden. Alternatively, you don't want to build your outbuilding in a cold dark, the spot that will be harder to heat and light.
Pick the right materials
Now you've got the location for your outbuilding sorted, the next thing you need to do is pick the right materials for construction.
Wood
Wood is a natural product and is by far the most sustainable material to use, but it also has downsides too. Wooden buildings need regular maintenance, without which they will rot and become damaged.
Metal
A metal building is usually cheaper than any other kind of material, so it will suit any budget. Prefab metal kits guarantee ease of construction and can be engineered to meet the specific load, wind, and snow requirements of locations.
These buildings are easy to maintain, won't rot, and will last users for years.
Plastic
Plastic outbuildings are light and simple to clean but they are also expensive to buy. While maintenance is simple enough, plastic is prone to fading and cracking in sunlight.
When it comes to sustainability, plastic is difficult to recycle and not great for the environment.
Fit-out electrics and lighting
This is a workspace so make sure you have enough sockets and that they are easily accessible. Think about what you will be doing in the space and what devices will need power, such as kettle, tv, laptop, phone charger, etc.
Lighting
Any workspace needs good lighting, and it's important to get it right, especially when you are sat at a desk all day. Eye strain can be an issue staring at screens all day but good quality lighting in your work area can reduce this.
The use of creative lighting can help create different work zones within your space. Also, think about using energy-efficient lighting or utilizing solar power.
Security
Metal will provide the greatest security on an outbuilding, but a few simple measures will help ensure the safety of any home office.
Security cameras – Easy to fit and cheap to buy. Cameras are a great deterrent.
Locks – Strong door and window locks are essential
Security lights – Motion-triggered lights are a must.
Gravel paths – There's nothing like a gravel path to warn you of intruders.
Home office design ideas
Once your outbuilding is built, it's time to think about creating a welcoming, efficient, workspace that maximizes the space you have.
Choose the best office chair
Everyone knows that sitting down all day isn't great for our bodies. So, it's important that you find a chair that provides support and comfort all day long – and looks good too!
There is a wealth of choice out there with a chair for every budget. Make sure you do your research and you will be rewarded for years to come.
Clean and bright interiors
The use of color can help make space feel bigger, and when used correctly can create a calm working area. The best paint colors for your home office will depend on your space: greens are a soothing color while whites give an illusion of space.
Removing clutter and making sure household junk doesn't make its way into your office is important. A clean, bright interior will help keep you focused on work.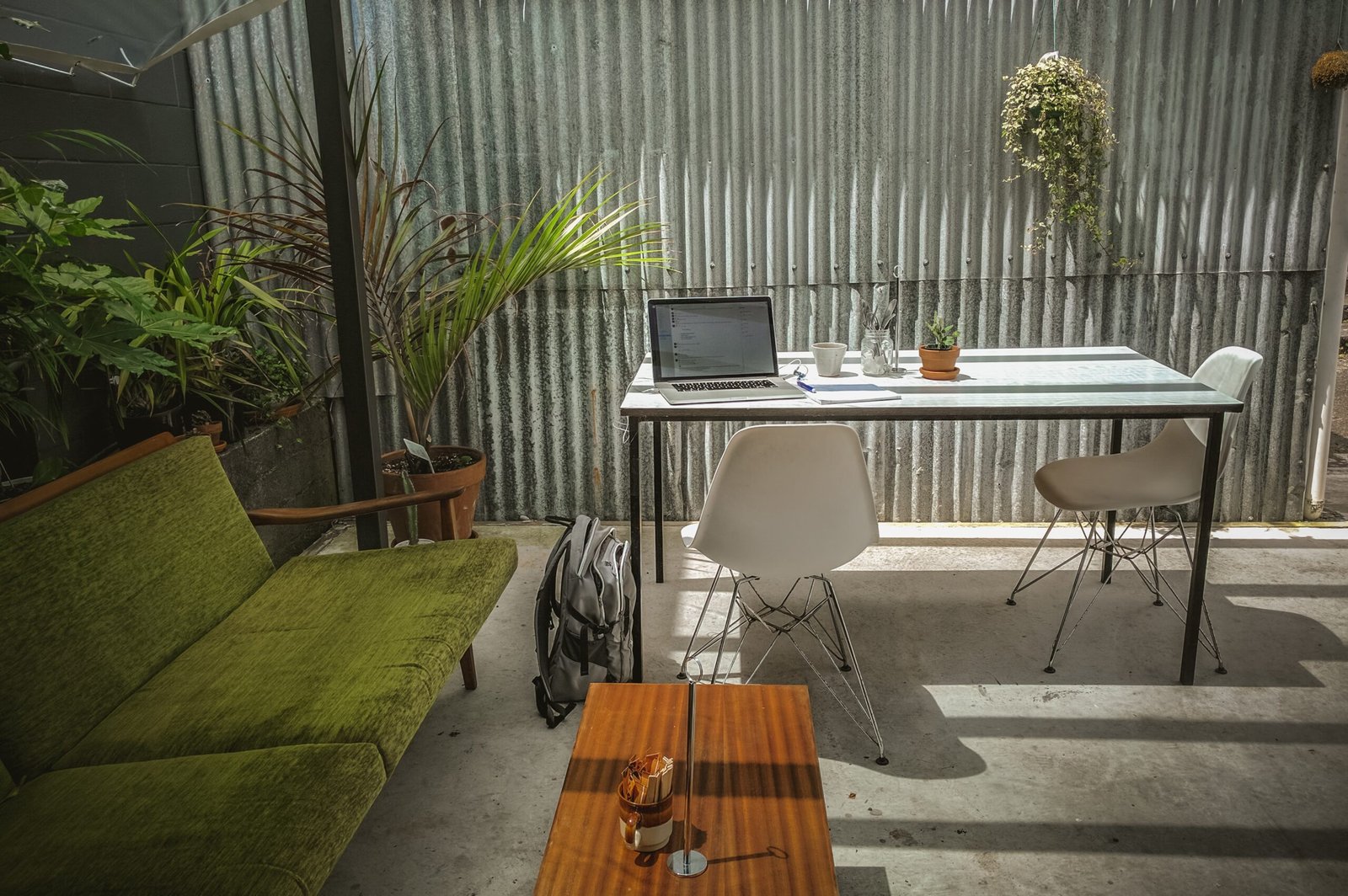 Put up inspirational quotes on the walls
Need some inspiration to get you going in the morning? Then how about some inspirational quotes on the wall of your new office.
Multipurpose furniture
Clever use of furniture can turn any room into a multifunctional space once work is over for the day. A pull-out sofa bed, fold-away desks and beds and storage seating are among some of the many ideas to consider.
Working from home is the future
Working from home looks like it's here to stay for many of us. So, if you dream of having your own home workspace then the answer may just lie in your garden.