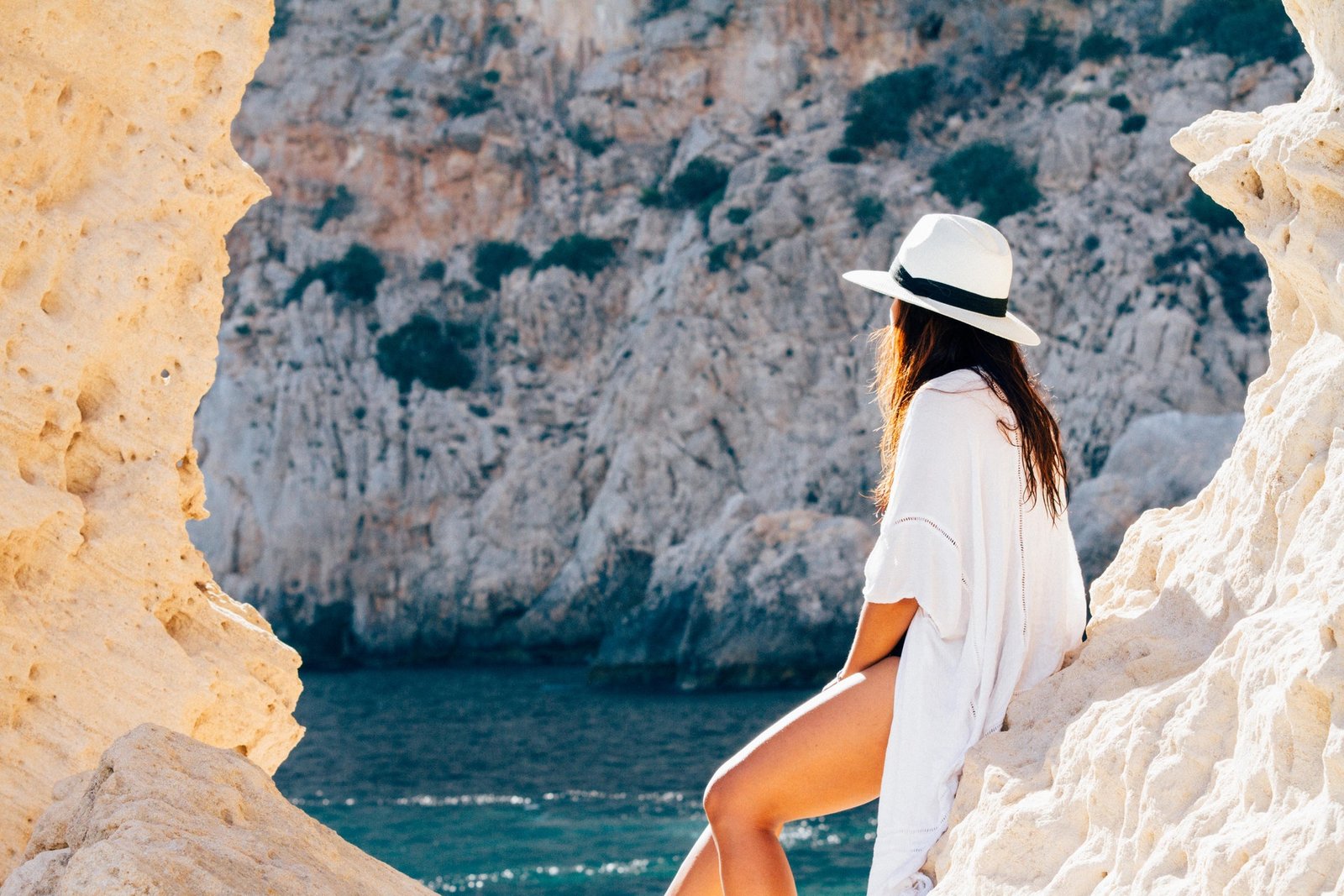 8 Fashion Secrets To Look More Stylish This Summer
The COVID-19 pandemic must have disrupted your adventure plans.
The economic disruptions and the social gathering restrictions have made it difficult for people to enjoy living usually. Luckily, the world is slowly adjusting, and the more reason you should be excited about your summer vacation this year. You must be longing for it. Make it memorable!
Let your fashion styles resonate with the summer fun. Arm yourself with these eight secrets from fashion experts to look fantastic and stylish in summer 2021.
1. Get a Pair of Zvelle V Flats
Every fashion enthusiast loves the Zvelle shoe type. This style is very stylish and sustainable. The eye-catching metallic shade on the shoes can make you look adorable. As you walk in the sun and at the seashores, you can be sure to enjoy the outsoles and insoles of the leather shoes. They are so comfortable to walk in, and they can give your feet the love and comfort they deserve this summer season. You will love the feeling of being in this pair of shoes. The softness in the shoes can motivate you to try walking on the clouds.
2. Get Perfect Accessories
The right accessories can complete your fashion and style at any time.  Get a beautiful veil for your hair.  A simple sweet veil bow can add some flare of innocence to your summer look. Fashion enthusiasts at Lunatales also recommend that you get some matching dainty jewelry, like earrings, neckpieces, and bracelets. You can try out some gold rings with diamonds.
You must, however, choose skin-friendly accessories with sustainable ingredients and those without any fossil fuels. You can play around with different colors too to make your summer holiday more fun-filled.
3. You Need a Range of Colorful Makeup
The right color combinations of makeup can bring out your genuine personality. It can make you stand out in a crowd. Summer is a season to explore and try out different colors of makeup on yourself on other days. They can give you a fresher look daily. Choose more versatile colors. You can combine some white gold and rose with black or white Swarovski stones. An intentional selection of 14k yellow can also give you a more carefree look and extra feminine charm. You can also carefully select some bold graffiti-style prints to add to your distinctiveness.
4. Silk Clothes are a Must-Have
You cannot joke around with the summer heat. Even with all the poolside sittings, and weekend trips, you need some light wear. Wearing silk can make your summer adventures more fun. You'll not have to worry about feeling stuffy should your air conditioner fail. It can be a more terrible feeling when you are going more relaxed for a job interview. Therefore upgrade your wardrobe with some puff sleeve silk dresses. You can comfortably wear them in the daytime and at night.
If you do not fancy dresses, you can also opt for some silk skirts and blouses. You can have designers cut out your tops to customize them to your interests. Some color combinations can give you a perfect look. You can also get yourself some silk pants for more comfort when you want to go clubbing at night.
5. Prepare Some Jackets and Blazers
You can love your new look in a two-tone jacket blazer. Choose some unlined and unstructured blazers that you can style differently for different looks. The deconstructed blazers and jackets are the most suitable for the summer heat.
You can style them differently to appear both casual and formal when the need arises. Remember that a deconstructed blazer must not have any canvas, linings, and padding. Blazers with some seersucker, linen, chambray or lightweight twill can give you a sharper and more excellent look in the summer.
6. Don't Forget Some Skincare Products
Summer is such a good time for you to revamp your skincare routine. After all, you want to maintain that perfectly smooth skin. You want your skin to remain evenly tanned amidst the summer heat. Try out some sunscreens if your skin is prone to sunburns. Get some perfect exfoliating cleansers and excellent exfoliating polish. Some complexion restoring pads can also bring back your vibrant look amidst the hot sun walks at the beach.
Remember, a thin exfoliating can remove dead cells from your skin surface. It can also remove excess oils that could clog your pores and cause acne. You can choose from the many available tons of exfoliators available. Take into consideration your skin type as you choose a suitable exfoliator.
7. Some Shorts and Hoodies are Great for Summer
You can love yourself more in a lilac hoodie and a matching pair of shorts as you walk along the seashores.  You can complement your pair of shorts and hoodie with some canvas low-top sneakers for a perfect ensemble. Alternatively, you can choose a sheer hoodie. Wear it with a comfortable pair of shorts for a complete look. Choose a great color that you can easily match with your sneakers or hoodie. Try out a cropped hoodie for some extra comfort and coziness.
8. Don't Forget a Swimsuit!
There's no better thing to do in your free time in summer than to go swimming. You need the water to cool your body and refresh yourself away from the burning sun. You can get yourself a one-piece swimsuit with some beautiful cutouts on the back. Match it with your skin shade, and you'll love your perfect outlook.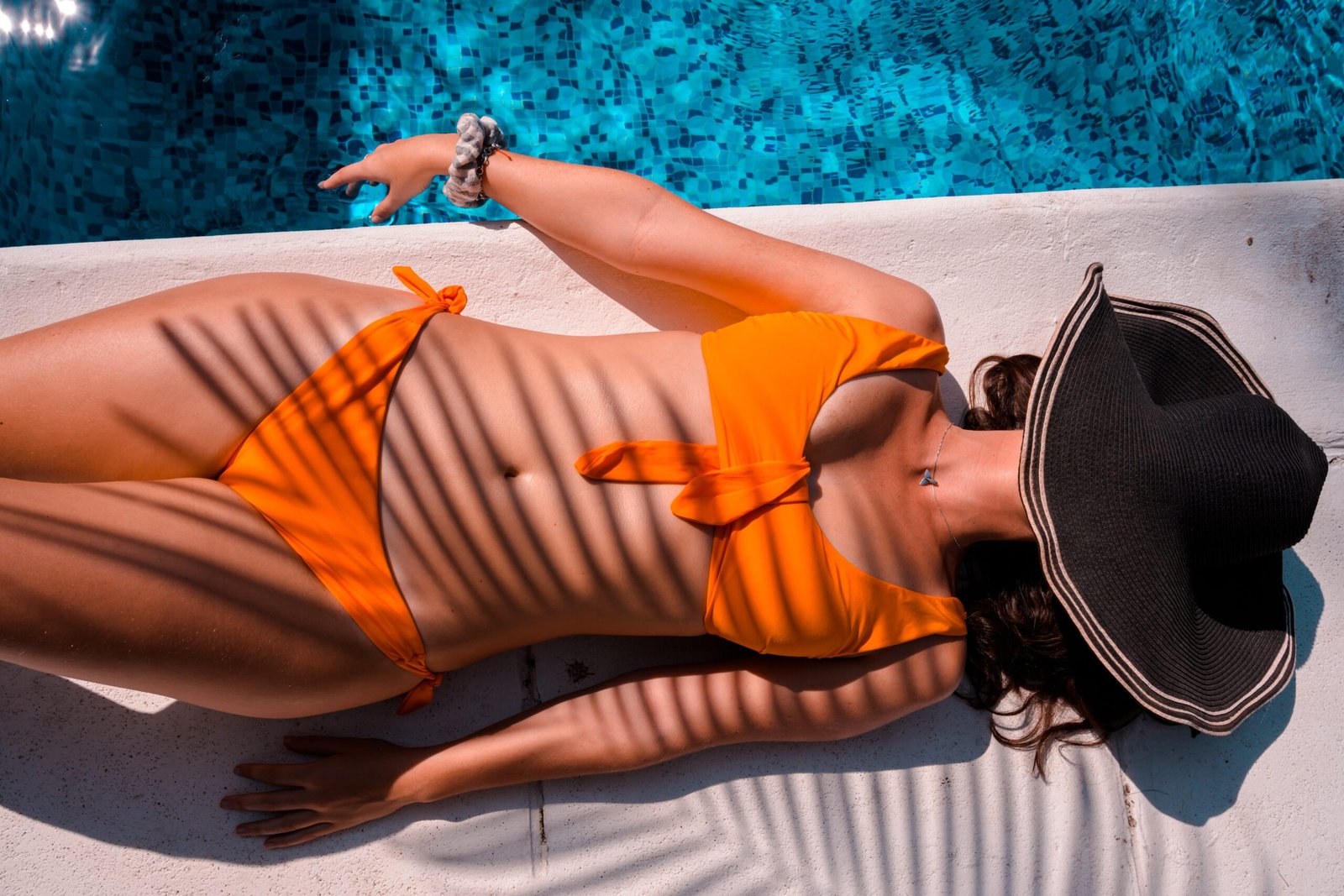 You can enjoy this summer season if you prepare appropriately. The season should trigger you to try new fashion styles for fresher looks. Get yourself a couple of hoodies and shorts. They can give you such a sophisticated casual look that everyone can appreciate. The summer heat can also be damaging to your skin. You must therefore have a vibrant skincare routine otherwise; sunburns can take a toll on you. 
Anytime you're going outdoors, remember to accessorize accordingly and play around with unique colors of makeup. Silk clothes are the best types of clothes to survive the summer season.  Some flat shoes can also give you extra comfort as you walk around. Additionally, with some unstructured jackets and blazers, you can appear more fashionable and stylish.