Heading To The Big Apple: 10 Reasons Why New York City Should Be Next On Your Destination List
Known as the city that never sleeps, New York City is home to over 8 million residents, with 60 million more visiting the Big Apple each year from across the world.
It boasts a wide array of Broadway theatres, tasty cuisine, and a thriving atmosphere. For those who are considering a visit to New York City, here are just 10 of the top reasons why you must check out the 'capital of the world'.
Fantastic Museums and Art Galleries
If you're a lover of art, New York City's art scene is like no other. Whether you take a visit to the Metropolitan Museum of Art, the Guggenheim, or the Museum of Modern Art, there are tons of fascinating exhibitions and pieces to feast your eyes on, promoting both homegrown talent and work from artists all over the world. For the history fanatics, no trip to the Big Apple is complete without a visit to the American Museum of Natural History. No matter what catches your eye, there are dozens of galleries and museums located across the city that are popular with both locals and tourists.
Broadway
Regarded as one of the most famous streets in the world, Broadway cuts a 13-mile diagonal path that is full to the brim with theatres, playing host to some of the planet's most spectacular productions. With 41 mainstream theatres to check out, finding a show that's right for you can be a challenge. Wicked, Moulin Rouge, Girl From the North Country, and The Lion King are just a handful of shows that are currently in operation on Broadway, so no matter what kind of genre excites you most, there is bound to be a production that matches your personality. The folks at Limo Find can also help you get around in style. If you're after the best seat in the house, it's advised to book your Broadway tickets well in advance.

Breathtaking Skyscrapers
From the moment you step off the plane and venture into the city, prepare to be amazed at the towering skyscrapers surrounding you. One of the most recognizable is the Empire State Building, which stands at 381m tall. For those who don't have a fear of heights and want to see New York City from above, you can head to the Empire State Building's observation deck, giving you the opportunity to soak up the wonderful skyline that New York City is most known for. If you visit on a clear day, you can expect to see five different states from above.
International and Experimental Cuisine
Many tourists who flock to the Big Apple do so for the food. Regarded as a foodie's heaven, the city has over 60 international cuisines to try out, which are sure to tantalize your taste buds. There are always new and exciting recipes to check out, alongside classic old-school dishes that are sure to satisfy your hunger. With so many restaurants, bars, and cafés to explore, the most difficult choice you will have is picking the right one!
Central Park
While many tourists love the hustle and bustle of city life, for others, some time away from the busy crowds may be more up your street. Central Park is situated in the middle of Manhattan, covering an area of over 4km. Spending a day wandering through its vast spaces and discovering its most famous spots can be a great way to create memories that will last a lifetime. There are plenty of areas in Central Park where you can sit back, relax, and have a picnic with the family too. Central Park also boasts an amusement park, museum, and zoo, meaning there is something to enjoy for all the family.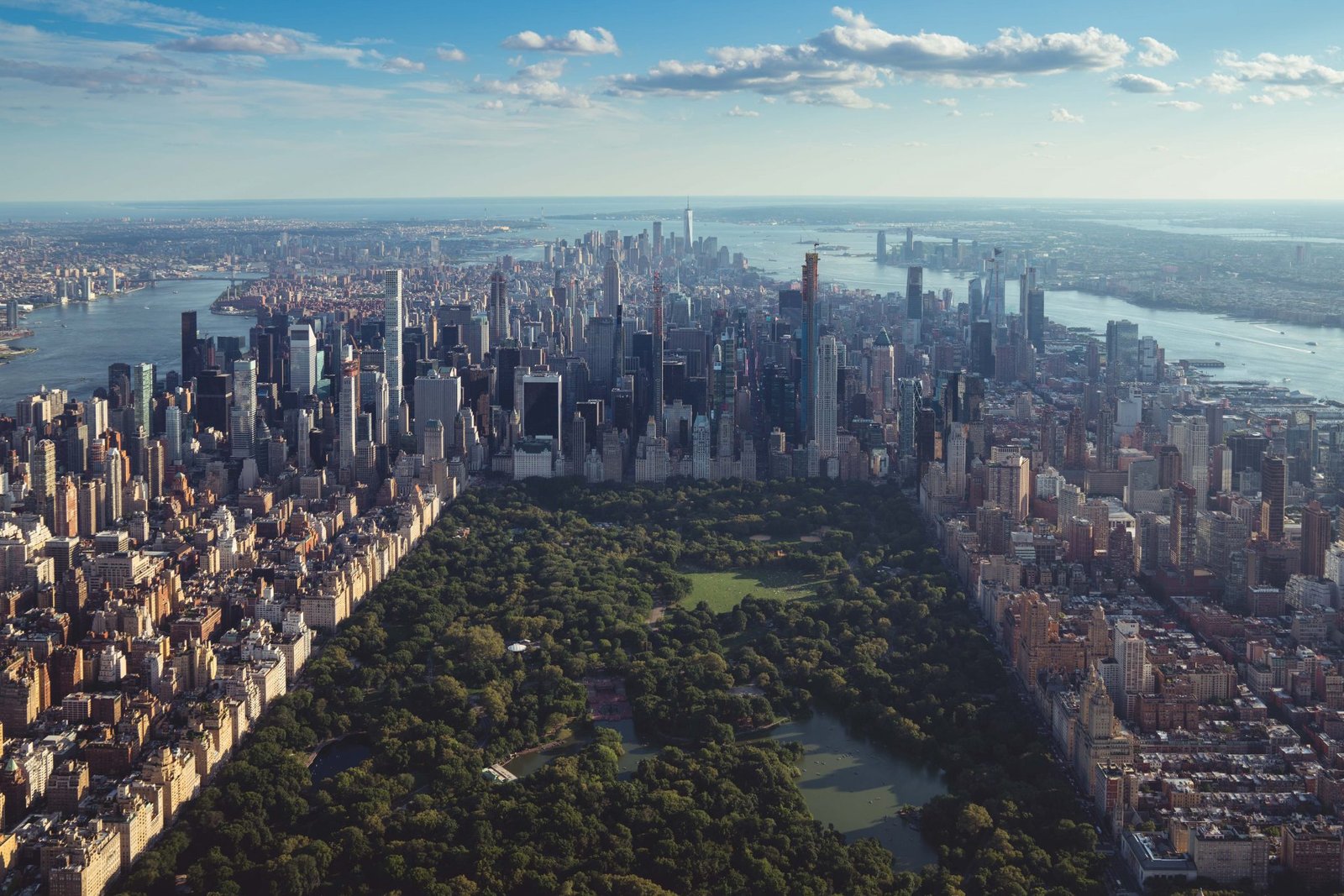 Shopping Galore
Many tourists head to New York City for a shopping experience of a lifetime. With an array of chic boutiques, and world-famous department stores, the Big Apple has you covered. To get the most out of your adventure to New York City, there are various retail destinations that you need to visit, such as Macy's, 5th Avenue, Century 21, and the Brooklyn Flea Market. There are also lots of gift stores in the city where you can pick up a souvenir for your loved ones, so no matter your budget, you can pick up some mementos that will always remind you of your time in New York City.
Luxury Accommodation
For those who want to add a touch of glamour and luxury to their Big Apple adventure, New York City is home to some of the most extravagant 5-star hotels in the world. Some of the most popular include The Ritz-Carlton, The Langham, Four Seasons, and The Plaza. There is the option to book your accommodation and flights to New York via websites like Fly Porter. When you book with Porter Airlines, you will also feel like you are flying in luxury, with extra legroom as standard, and free beverages served by the attentive flight crew in real glassware. For more information, you can visit the following link: https://www.flyporter.com/en-ca/book-flights/where-we-fly/usa/new-york 
See a Sports Game
Whether you're a lover of baseball, basketball, hockey, or American football, there are lots of sports games that take place in New York City throughout the year. Baseball is regarded as the most popular sport in the Big Apple, so a visit to the Yankee Stadium is a must, where you will have the opportunity to watch an MLB game and see the New York Yankees in action. Tickets for games sell fast, so make sure that you check out game dates and times to ensure you don't miss out on the fun.
Times Square
Ranking as one of the most visited tourist attractions in the world, Times Square attracts more than 50 million tourists each year, pulling in an impressive $4.8 billion in revenue. From the moment you arrive at Times Square, prepare to be amazed by the glittering billboards, never-ending skyscrapers, and fantastic street entertainment.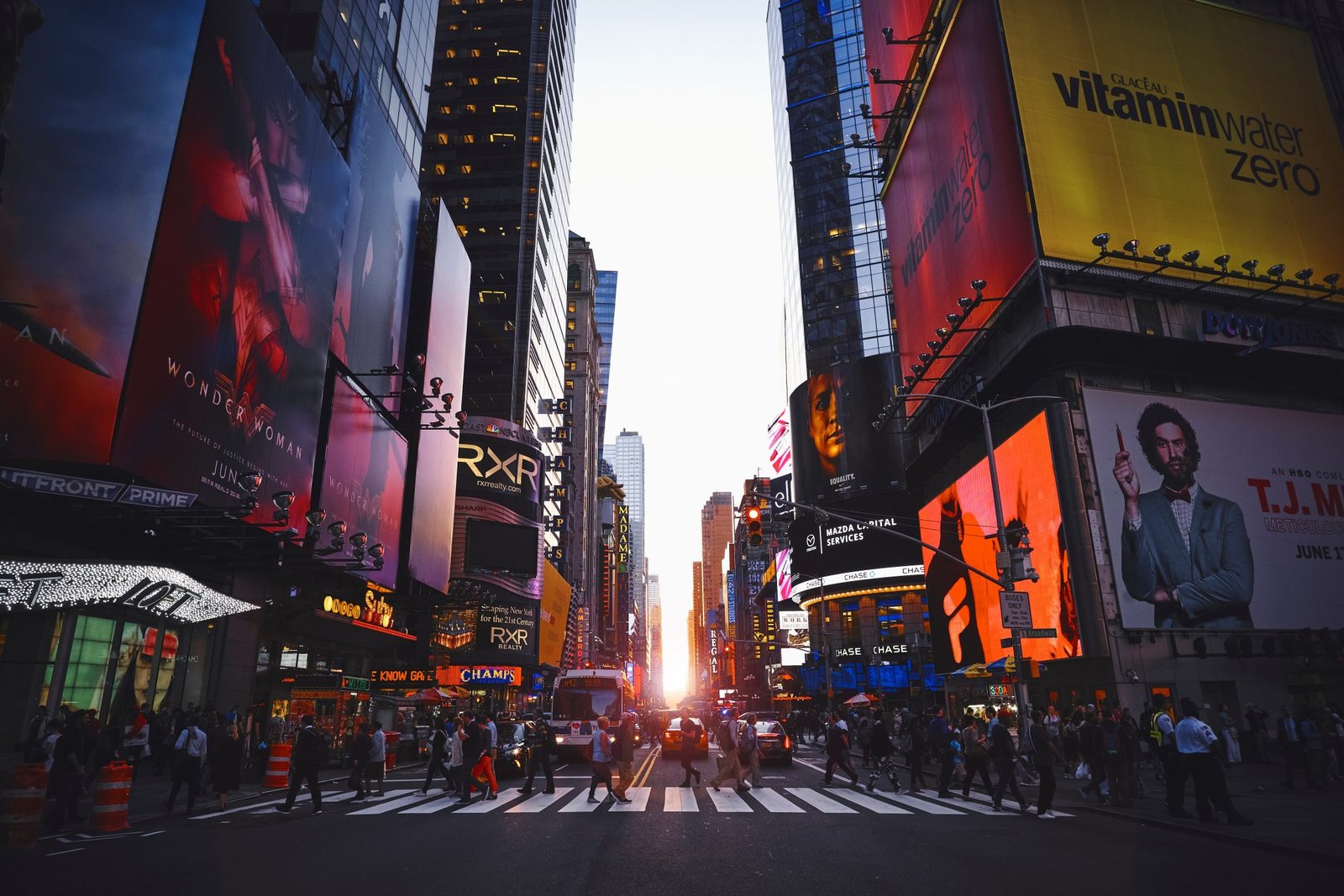 There are lots of fun-filled attractions dotted across Time Square that you can check out, such as Madame Tussauds. If you want more suggestions on what to do in the area, be sure to visit the official NYC Information Center which can be found on Broadway between 43rd and 44th Street.
Exciting Nightlife
NYC really comes alive after the sun goes down. If you're after a night of partying and dancing, there are a whole host of clubs, bars, and entertainment venues that give you the freedom to boogie the night away. What makes New York City stand out from the crowd is how the clubs and bars cater to all genres of music. For instance, jazz lovers can swing by the Birdland Jazz Club, which features a large bar, roomy red environs, and Cajun-influenced food. Whether you're after a quiet drink or want to go all out, there are so many options to pick from in New York City. If you're a big music fan, you must try and see a concert at Madison Square Garden or Brooklyn's Barclays Center, which plays host to some of the most popular musical acts in the world.
Whether you're heading to New York City for a weekend away, or you have more time to check out the Big Apple, with so much to see and do, it's advised to create a rough itinerary before you head out the door, helping to make sure you get the most out of your trip.