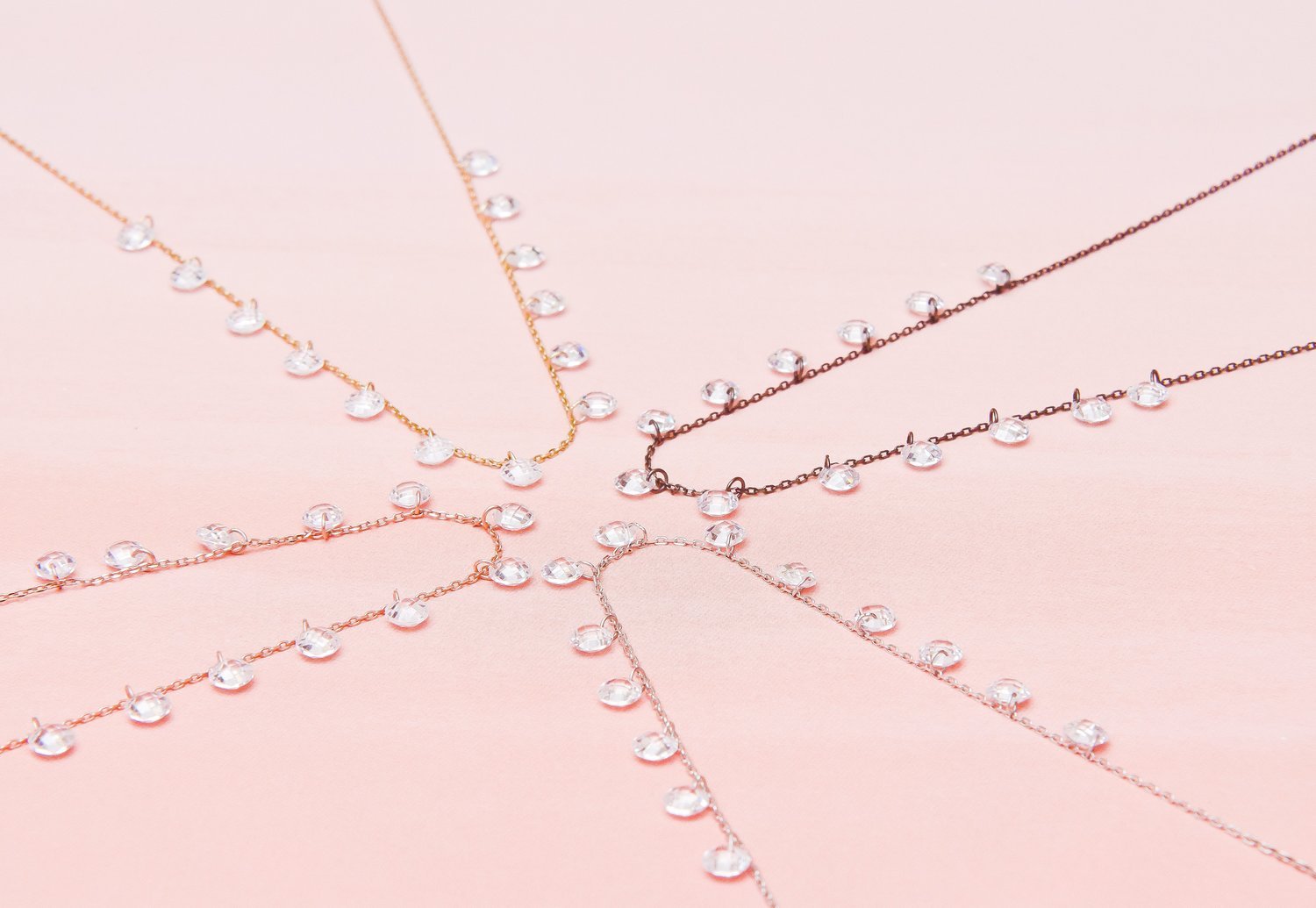 JEN HANSEN Funds A Year Of Her Future Coalition's Calcutta Centers
JEN HANSEN, the popular female-founded jewelry brand is excited to announce a new initiative and philanthropic contribution.
Through the support of loyal clientele and a personal goal to free 1 million people from human trafficking across the globe, JEN HANSEN has donated $15,000 of sales profits to
Her Future Coalition
. This life-changing gift will fully fund a year of programming for over 250 women at Her Future Coalition's Red Light Resources Centers in Calcutta, India.
These centers, along with offering education, vocational training, employment programs, free child care and safe shelter for women and children in Calcutta's Red Light district, also offers jewelry design and fabrication courses. Through the implementation of these learned skills, women and girls are given the opportunity to transform their future and break free of slavery forever.
"To us, impact is about showing up to support someone who is working to change her life," says Founder and CEO, Jen Hansen.
This is a theory deep-rooted in the brand's DNA. Since its induction, Jen and her team have been committed to standing with survivors of trafficking and funding programs to support their healing and economic empowerment both domestically and internationally, through a three-pronged approach of rescue operations, survivor care, support, and prevention.
To date, JEN HANSEN has donated over $70,000 of sales profits to various organizations who are working to free and provide services to survivors of human and sex trafficking; along with supporting at-risk children through the building and administering of schools, providing a safe space off the streets for children to learn and grow.
Her Future Coalition's Red Light Resource Centers focus on employment programs that provide training, giving women the skills and the necessary support to earn a livelihood outside of prostitution, to overcome extreme poverty and social stigma, and to support their children.
The jewelry program is a complete pathway to independence and dignity; these centers train and employ survivors to become professionals and entrepreneurs, leaving poverty behind for good. Without job opportunities or basic education, many would be trafficked again, or fall back into exploitative situations because they have no other options for survival.