7 Black-Owned Businesses To Support Right Now & FOREVER
Redirect economic resources and become apart of the change.
We've compiled a list of Black-owned brands that not only deliver great quality products, but have leaders behind them.
Your money can make a difference, especially when you continuously choose to buy Black for everyday lifestyle staples like makeup, clothes, entertainment, and more. You can even set up your own business such as an LLC in Georgia and make profits, all while making a difference in your community.
Make the cash count and support these brands:
Sankofa Athletics is a unity and community-focused brand. The brand's name Sankofa is a word that originates from the Akan people of Ghana. The logo is an interpretation of an Adinkra symbol known as Sankofa. The symbol is designed with the bird's head facing backward signifying the importance of looking to the past.
The egg represents useful knowledge. Therefore, the bird is looking to the past in order to retrieve useful knowledge to bring forth to the future. This signifies the brand's mottos "Future Movement, Look Back Give Back, and Purposeful Drip."
Sankofa Athletics is a socially and environmentally conscious brand. Therefore, they strive to be eco friendly and socially uplifting. They are an all-inclusive movement that uplifts the Black community, LGBTQIA+ community, and all other people of color collectively through representation.
Their plan is to unite individuals one design at a time and to give back to communities. While on their journey to change the status quo, all while embracing creativity, and diversity.
ChiMere Skin Care for Men is a celebration of masculine strength. Created to address the unique grooming concerns (razor bumps, dark spots, in-grown hairs) that plague the men of color, it is sophisticated, yet simple to use.
Without being too elaborate, ChiMere Skin Care for Men provides the necessary treatment draped in the luxuries of its natural and rejuvenating skincare formula. ChiMere™ Skin Care for Men delivers the luxury and efficacy that has come to define Clear Essence's men's skincare products. A gift of ancient times recreated for the modern man!
Long before green was the new black, eco was friendly and it was cool to reuse, Uncle Funky's Daughter offered sustainable, chemical-free hair care products to a blossoming curly hair market.
While it is true that curly girls have more fun, with more fun comes more frizz. Challenged with finding all-natural products that truly tame frizz and provide long-lasting defined curls, Uncle Funky's Daughter products for kinky and curly textures was born.
With the ability to be used on all skin types, Velvet Noir Beard Care products help prevent water loss, which helps to nourish skin and hair for an overall healthier beard. It's formulated to also strengthen the keratin layer to eliminate hair loss.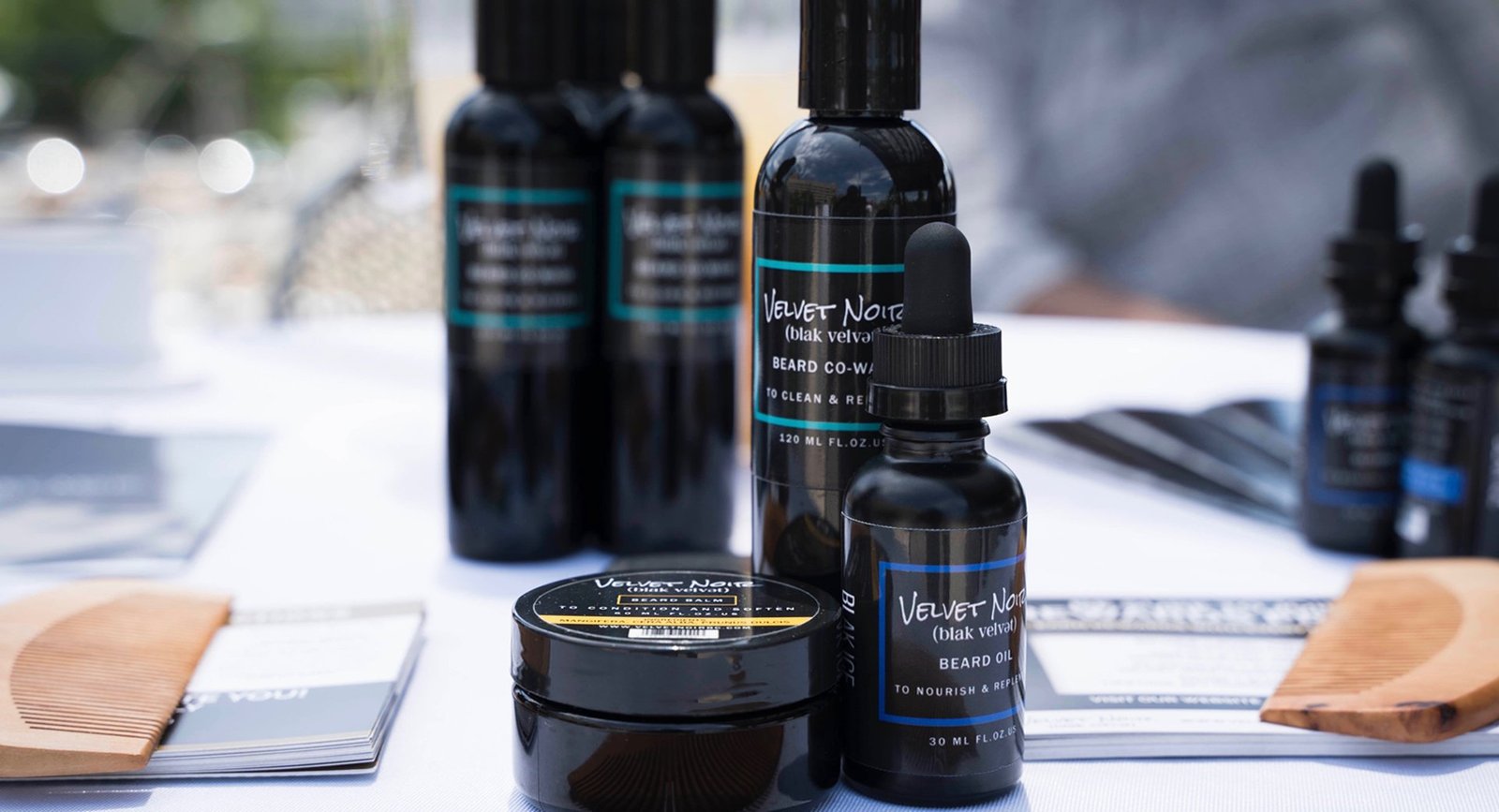 Velvet Noir products contains Vitamins A, B, and E to change the texture of coarse, curly beard hair by reducing damaged hair strands and ugly split ends. The Sebaceous glands are stimulated to produce sebum responsible for the moisture and luster of the hair.
Dominique Renée is a sassy line of handmade accessories that are inspired by personal experiences and brought to life by music.
We ALL know how important accessories are. With that in mind, Dominque decided to acquire her certification in Nail Technology and to develop her own line of hand-painted nails. After premiering the first couple of nail collections, she expanded the line to offer other handmade accessories
Yaaganix is a family run business committed to original all-organic products with Earth's finest essential oils & ingredients; wholly extracted from luxurious plant-based materials, to properly moisturize, heal, & restore the skin.
Sometimes that confidence is a process and Yaaganix provides the essentials to improve skin and maintain thriving skin. Your skin's appeal should go beyond the surface.
The Fishing Caddy, the world's first all-in-one fishing system, has entered into new partnerships with major retailers around the country. Millions of people throw their hat into the ring to become entrepreneurs. Most of them, however, don't make it far before they walk away, giving up on their business-owning dreams.
One entrepreneur, Joe Pippins, has defied the odds and tragic situations that could have held him back, and now his business is being taken to a whole new level. Within the last few months, he entered into partnerships with major retailers to have his line of products, The Fishing Caddy, in their stores around the country.
Let's all start and continue to support black-owned businesses from this list as well as both local, national AND international brands.