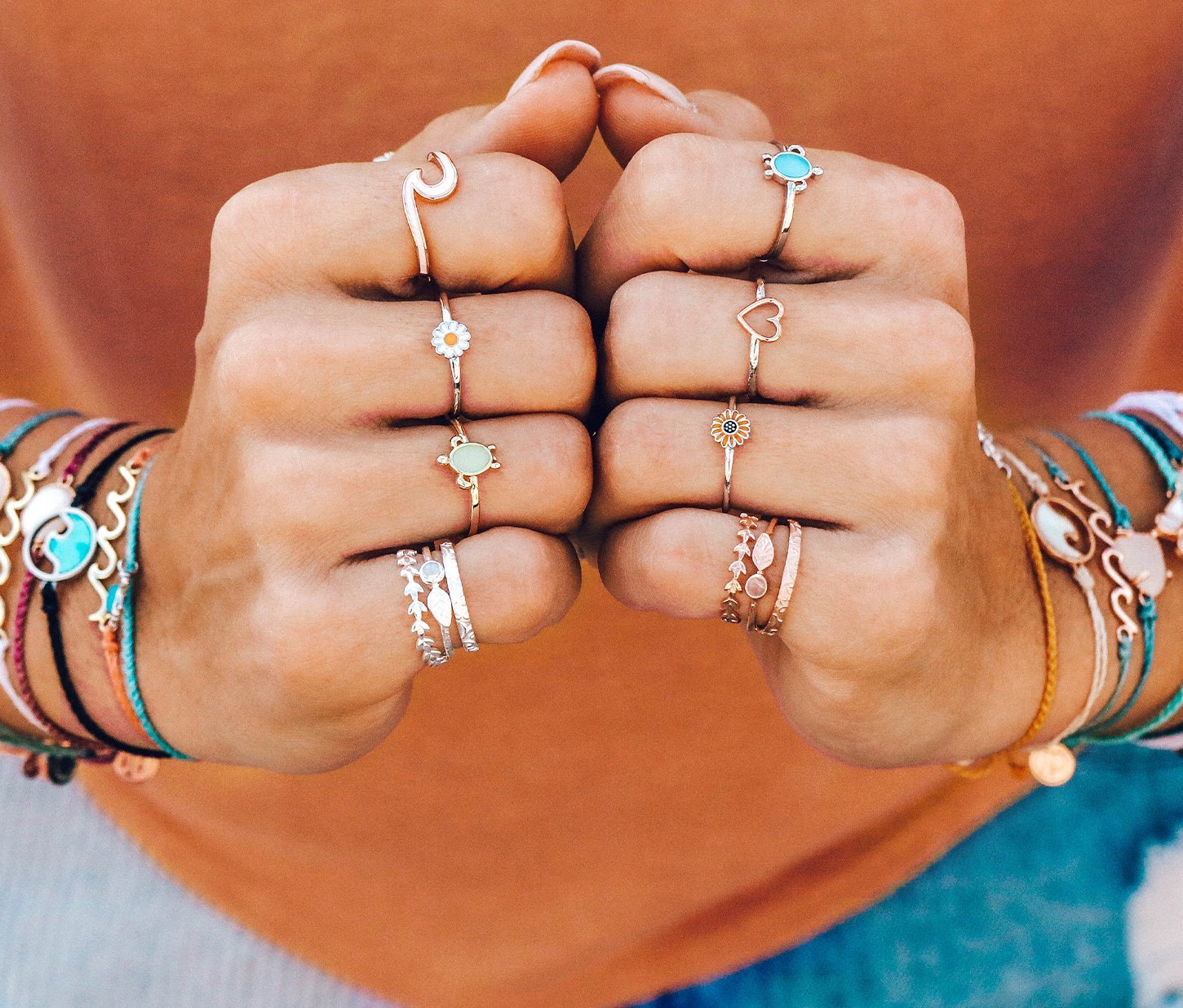 Accessories Brand Pura Vida Bracelets To Support Feeding America
Pura Vida Bracelets will be running
for the entire month of April
to support Feeding America.
The accessories brand will donate one dollar to Feeding America for every US order placed on their website during the month of April.
On April 1st, 2020, Pura Vida Bracelets announced its support to Feeding America, the nation's largest organization dedicated to fighting domestic hunger through a national network of food banks.
Every dollar donated to Pura Vida Bracelets will help secure and distribute at least 10 meals to families in need through the Feeding America network of food banks. The brand's goal is to raise and donate one hundred thousand dollars, which would provide 1 million meals.
In addition to supporting Feeding America, Pura Vida Bracelets will also be donating several hundred bracelets to the doctors and nurses in their local San Diego hospitals next week.
Earlier this month, Pura Vida Bracelets has also launched a digital campaign, #PVGoesLive. Influencers have been sharing live videos with the brand's 1.9 million Instagram followers, providing wellness tips, DIY crafts, and interactive activities, bringing a bit of joy to their community while isolated at home.
Pura Vida Bracelets Charity Program
Since launching Pura Vida Bracelets in 2010, co-founders Griffin Thall and Paul Goodman have been dedicated to giving back. The brand currently provides sustainable jobs to over 800 artisans worldwide, and they have donated over $2.2 million to various charity partners, supporting environmental causes, animal conservation, humanitarian causes, and more.
The brand is also proud to use its platforms to provide support for disaster relief whenever possible. Their Hurricane Dorian Relief Bracelet, Amazon Rainforest Fire Relief Bracelet, and Australian Fire Relief all sold out in under 24 hours, donating upwards of $20,000 to each cause.