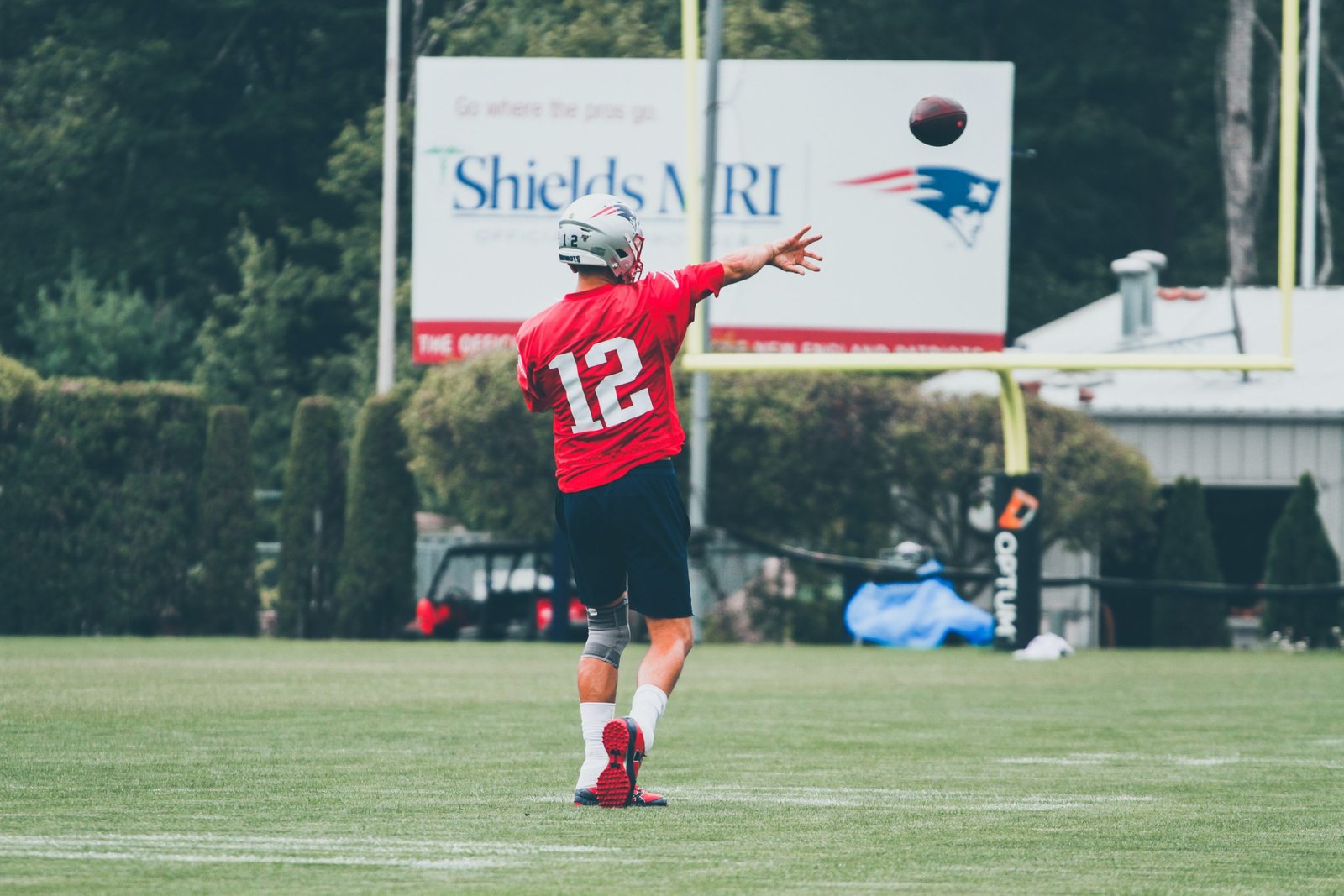 Why Tom Brady's Work Ethic Is So Inspiring
Athletes are Tom Brady are very rare, and his passion for the sport, hard work, and continues pushing forward inspired a lot of people around the world.
Tom Brady is a 7-time Super Bowl champion with the New England Patriots and Tampa Bay Buccaneers and at age 44 he is still one of the best players in the league.
Many people compare him to one of the "All-Time Greats" in professional football like Joe Montana, just because of Brady's ability to come in for the team at high-pressure moments. According to edge.twinspires.com, Brady is also the player with most passing touchdowns in history.
However, his passing skills are not the reason why Tom Brady is one of the all-time greats. His passion, dedication, hard work, preparation, and leadership skills set him apart from other players in the league.
If his age and current performance are not enough for you, here are some astonishing facts about Tom Brady that make him one of the most inspiring athletes in the NFL.
Believe in Yourself
Most people are easily discouraged when they run into a speedbump, or life isn't going as planned. For example, if you are the last pick at your college football match then most people immediately undervalue themselves, but that's not the case with Tom Brady.
At the beginning of his career, he was passed on by every NFL team over and over again until he was finally picked 199th of the 2000 NFL draft. For the people who are unfamiliar with the NFL Draft system, it is a course of seven rounds with around 250 picks each year. Tom Brady was one of the last picks and went from the least desirable players to one of the all-time greats.
Seize Every Opportunity
In order to reach your goals, you need to seize every opportunity along the way. As Abraham Lincoln once said, "I will prepare and some day my chance will come." It seems like nobody knows this quote better than Tom Brady.
Back in 2001, the New England Patriots starting quarterback was injured after a collision with Mo Lewis of the New York Jets. This opened up an opportunity for Tom Brady to join the game.
He came in and won his very first game against Peyton Manning and the Indianapolis Colts. This gave him the chance to showcase his skills and seize the moment.
Hard Work and Dedication Pays Off
At 44 years old, Tom Brady is still in top shape. Even though the average career of quarterbacks is around 4.4 years, Tom Brady managed to stay in the NFL for more than two decades thanks to hard work, dedication, and sacrifice.
His training routines are insane. After all, that's the only reason that he is still playing in the NFL. His dedication goes beyond what the average person can take on, limiting himself from all pleasures like sugar, flour, gluten, dairy products, and caffeine.
He is constantly pushing his body to the limits, and he set an example to younger athletes that a career in the NFL shouldn't be as short as they think.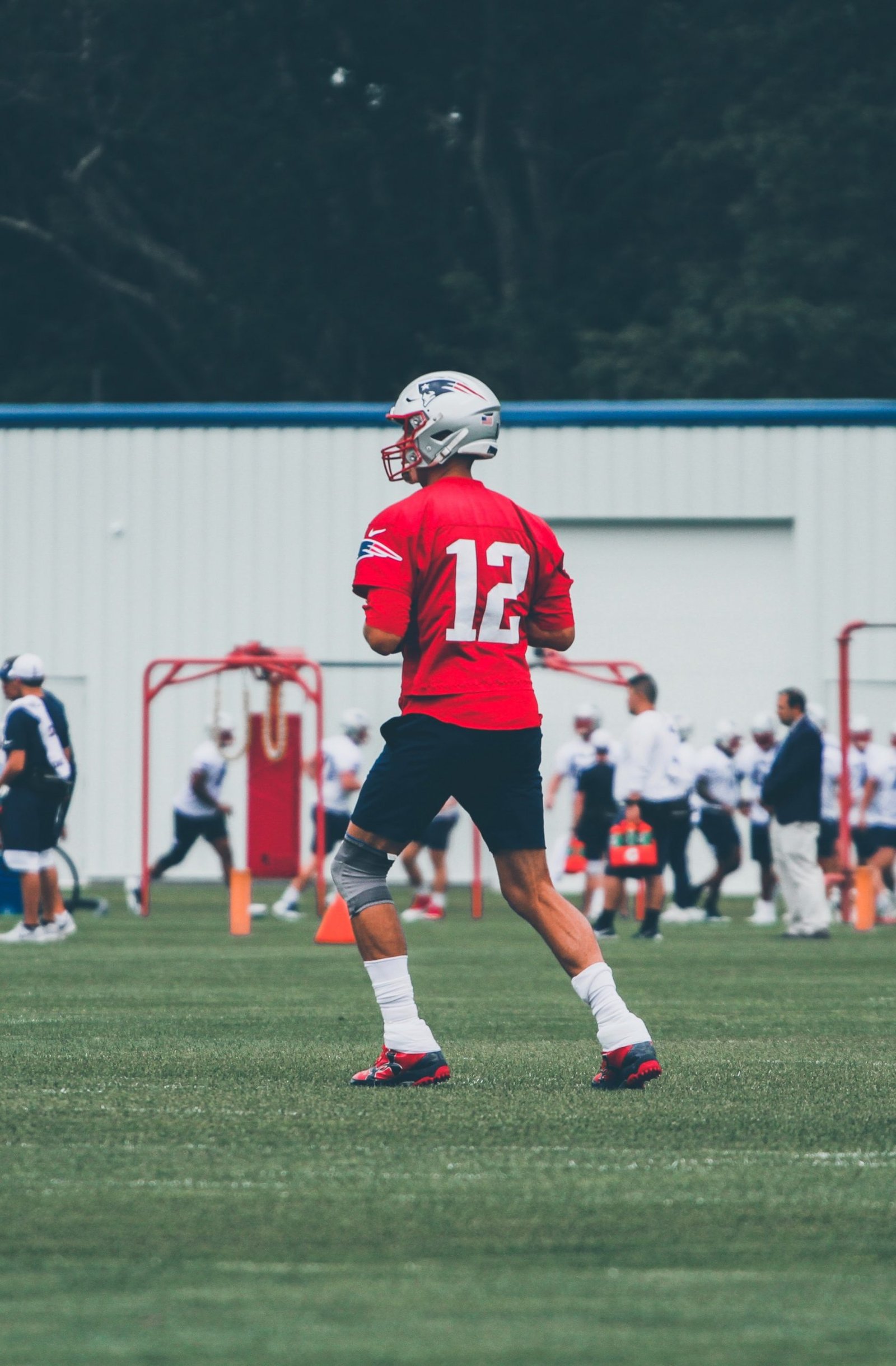 Perform Well Under Pressure
There are few athletes like Tom Brady that perform even better when they are under a lot of pressure.  Just take a look at the Super Bowl 36, where on a tied game with 1:21 left, Brady leads the team 53 down the field to get them in the position for a game-winning goal.
The situation was the same on the Super Bowl 38, where they only had a minute left on a tied game where once again Brady led the team to the field goal position for the game-winning goal by Vinatieri.
Staying focused on your goal even when the situation is hard will help you overcome the issue easily.
Focus on Mental Health
If you want to become like Tom Brady then you have to work on your mental health. Being able to throw the ball like it is on training, minutes before the tied Super Bowl game ends requires a strong mind.
He is stone cold when it comes to balancing emotions on the field. He even took a casual nap in the locker room before his debut game back in 2002.
Tom Brady is a highly successful player in the NFL and you don't have to like him to appreciate his talent. He is a true inspiration for many young players that are just starting playing football professionally, and for all the fans who want to peruse their dreams as long as they want to.