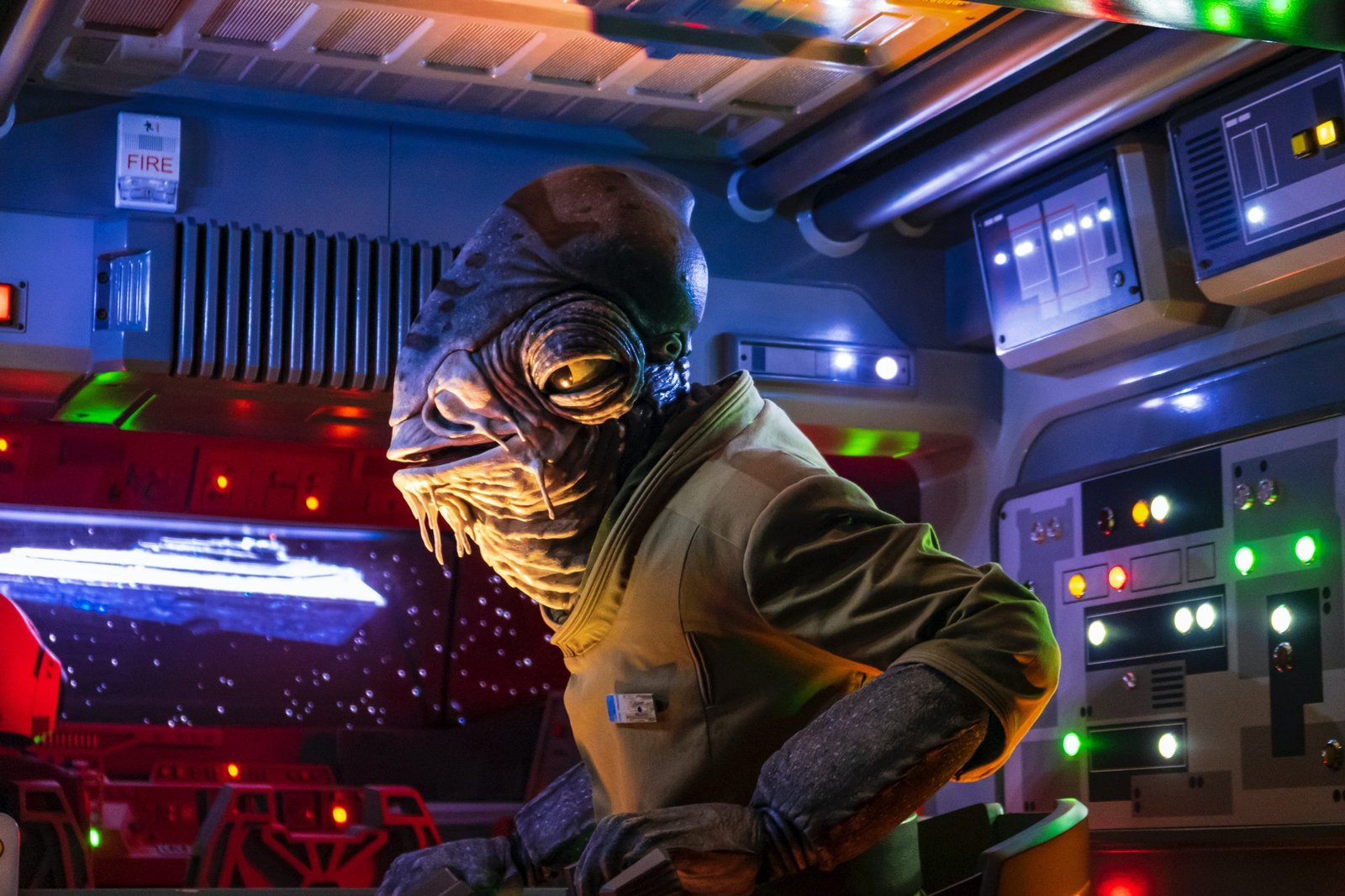 Harnessing Digital Magic: 5 Visual Effects Specialists Who Worked on High Grossing Films
Meet the Visual Effects Specialists Behind Some of the Biggest Movies in History.
The world of visual effects in film is an awe-inspiring realm where artists and technicians bring imagination to life on the silver screen. Behind the breathtaking visuals of high-grossing films are the talented visual effects specialists who work tirelessly to create stunning and immersive experiences for audiences. These artists and technicians use their expertise in CGI, compositing, animation, and other techniques to enhance storytelling and push the boundaries of what is visually possible.
From epic superhero blockbusters to captivating fantasy realms, these specialists have played instrumental roles in shaping the visual landscape of modern cinema. We put together a list of five exceptional visual effects specialists who have made significant contributions to the success of some of the highest-grossing films in cinematic history.
5 Critically Acclaimed Visual Effects Specialists:
Roger Guyette
Roger Guyett is a highly respected visual effects supervisor and second-unit director known for his work in the film industry. He has contributed to several blockbuster movies and has earned recognition for his expertise in creating stunning visual effects.
Guyett has worked extensively with renowned filmmaker J.J. Abrams, collaborating on films such as Star Wars: Episode VII – The Force Awakens, Star Wars: Episode VIII – The Last Jedi, and Star Wars: Episode IX – The Rise of Skywalker. His work on these films involved overseeing and coordinating the complex visual effects sequences that brought the Star Wars universe to life.
In addition to his work on the Star Wars franchise, Guyett has also been involved in other notable films, including Mission: Impossible III, Mission: Impossible – Ghost Protocol, and Mission: Impossible – Rogue Nation. He has been praised for his ability to seamlessly blend practical effects with cutting-edge digital techniques, creating seamless and immersive visuals.
Throughout his career, Roger Guyett has been recognized with numerous awards and nominations. He has received several nominations for the Academy Award for Best Visual Effects and has won multiple Visual Effects Society Awards for his outstanding contributions to the field of visual effects.
Roger Guyett's expertise and talent have made him a respected figure in the industry, and his work continues to captivate audiences with its technical prowess and visual artistry.
Kelly Port
Kelly Port is a visual effects artist known for his contributions to the film industry.  Port has an extensive career in visual effects and has worked on notable films such as The Chronicles of Narnia: The Lion, the Witch and the Wardrobe, and Spider-Man 3. His portfolio further showcases his work on films like Iron Man, Transformers: Revenge of the Fallen, The Avengers, and Guardians of the Galaxy.
As a visual effects artist, Port played a vital role in creating and enhancing visual elements in these movies, utilizing techniques such as computer-generated imagery (CGI) and digital compositing. Port's work spans various genres and demonstrates his versatility and ability to create captivating and realistic visual effects.
Port has a passion for his craft and is driven to push the boundaries of visual effects. His experience as a visual effects supervisor and his collaboration with renowned directors and production teams further prove his talent within the film industry. Overall, Kelly Port's career trajectory and the notable projects he has been associated with paint a picture of a talented and accomplished visual effects artist. His work has left a lasting impact on numerous films, captivating audiences with his technical prowess and creative vision.
Joe Letteri
Joe Letteri is a highly acclaimed visual effects artist and supervisor known for his remarkable contributions to the film industry.  Letteri has played a pivotal role in the advancement of digital visual effects, particularly in the realm of motion capture and computer-generated imagery (CGI). He has worked closely with acclaimed director Peter Jackson and his production company, Weta Digital.
Throughout his career, Letteri has been involved in several groundbreaking films, including The Lord of the Rings trilogy, King Kong, Avatar, and War for the Planet of the Apes. His work on these films has garnered widespread recognition and numerous awards, including multiple Academy Awards for Best Visual Effects.
As a visual effects supervisor, Letteri combines technical expertise with a keen artistic eye to seamlessly blend live-action footage with stunning visual effects. His mastery of digital technologies has enabled him to create realistic and immersive worlds, creatures, and characters, enhancing the storytelling capabilities of filmmakers. Beyond his individual accomplishments, Letteri has also made significant contributions to the visual effects industry as a whole. He has been actively involved in advancing the field and exploring new techniques and technologies, such as performance capture and virtual production.
Joe Letteri's unparalleled talent, dedication, and innovative approach to visual effects have solidified his position as one of the foremost artists in the industry. His groundbreaking work has left an indelible mark on numerous films and continues to inspire and shape the future of visual effects in cinema.
John Knoll
John Knoll is a highly accomplished visual effects artist, supervisor, and software developer who has made significant contributions to the film industry.  Knoll is widely recognized for his work on the Star Wars prequel trilogy, where he played a crucial role in the development of groundbreaking visual effects.
Knoll, along with his brother Thomas, co-created Adobe Photoshop, the industry-standard image editing software. This innovation revolutionized digital image manipulation and had a profound impact not only on visual effects but also on various other fields.
In addition to his software development achievements, Knoll has made substantial contributions as a visual effects artist. He has worked on numerous iconic films, including Star Wars: Episode IV – A New Hope, Pirates of the Caribbean series, and Pacific Rim. His expertise lies in seamlessly integrating computer-generated imagery (CGI) with live-action footage, creating astonishing and believable visual effects that enhance the cinematic experience.
Knoll's remarkable contributions to the film industry have earned him widespread recognition and numerous accolades. He has been honored with multiple Academy Awards for Best Visual Effects, showcasing his exceptional talent and commitment to pushing the boundaries of what is possible in visual storytelling.
Beyond his work in the film industry, John Knoll continues to be an influential figure. He serves as a Chief Creative Officer at Industrial Light & Magic (ILM), one of the industry's leading visual effects companies, where he continues to contribute to groundbreaking projects and inspire future generations of visual effects artists.
John Knoll's technical expertise, creative vision, and pioneering contributions have left an indelible mark on the visual effects industry. His ability to combine technical innovation with artistic storytelling has cemented his status as one of the most influential figures in the field of visual effects.
Sheena Duggal
Sheena Duggal is a highly acclaimed director, visual effects supervisor, compositor, and designer with a remarkable body of work that has left a lasting impact on the film industry. Her exceptional talent and contributions have shaped Academy Award-nominated feature films, visual effects blockbusters, and extraordinary short films. Duggal's pioneering inspiration and hands-on research and development have also played a significant role in the creation of award-winning visual effects and compositing software, such as Flame and Inferno.
In 2022, Duggal received recognition for her outstanding work on Ghostbusters: Afterlife, earning nominations for a BAFTA and a Saturn Award. She also served as the VFX supervisor for Venom: Let There Be Carnage, demonstrating her expertise and leadership in guiding the film to completion during the challenging circumstances of the Covid-19 lockdown.
Her contributions have earned her prestigious accolades from her peers, including the VES Award for Creative Excellence at the 18th annual VES Awards in January 2020. Duggal's impressive career trajectory is rooted in her traditional artistic training, holding a BA in Graphic Design with a specialization in animation. Over the past three decades, she has worked alongside world-famous talent and has been instrumental in the development of cutting-edge technologies within the industry.
Duggal continues to be actively involved in the advancement of the visual effects field, working as a consultant with prominent organizations such as PIX and X2X, contributing her expertise to the development of new technologies. She is a distinguished member of the Academy of Motion Picture Arts and Sciences, having served on the Academy's VFX branch executive committee from 2015 to 2022. Additionally, she served as the founding Chair of the A2020 Diversity and Inclusion Sub-committee, where she pioneered initiatives to promote diversity and inclusion within the VFX branch. Duggal is also a founding member of InclusionFX.com, an initiative dedicated to fostering diversity and inclusion within the industry.
Outside of her professional pursuits, Duggal demonstrates her passion for wildlife conservation as an Ambassador for The Endangered Species Protection Agency (ESPA), a non-profit organization focused on protecting threatened wildlife on the verge of extinction worldwide. Additionally, she has contributed her talents as a published photographer, volunteering as a documentary photographer for UK Water Charity PumpAid and its affiliates in Zimbabwe (2010) and Malawi (2012).
Sheena Duggal's multifaceted career, remarkable accomplishments, and dedication to artistic excellence, technological innovation, and humanitarian causes exemplify her significant contributions to the film industry and beyond.