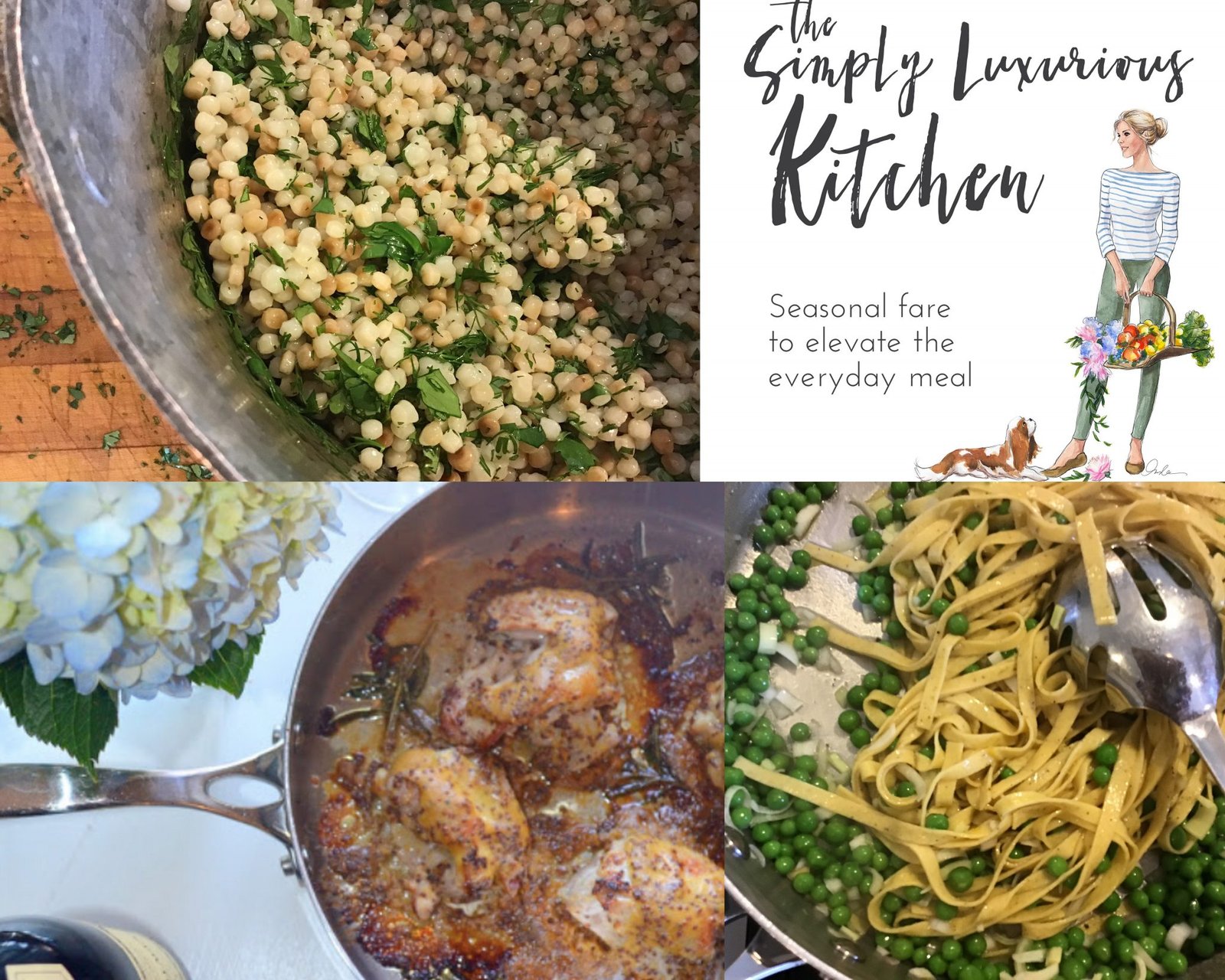 Enjoy Stepping Into Your Kitchen With 6 Simple (And Effortless) Flavor Tips
Stepping into the kitchen is much like stepping into a playground of culinary curiosity.
For many, knowing what to do with all of the flavors, gizmos and suggested recipes shared on YouTube, the Food Network and our favorite blogger's website can be baffling and intimidating.
Much like a daily habit that enriches the quality of our lives – an invigorating workout, a conversation with a loved one or reading well a thought-provoking article/book – cooking is a skill. And once we know the basic components of the skill, we then know how to build the necessary foundation so we can enjoy stepping into the kitchen and begin playing with what the seasons offer. But as Kara Elder (of the Washington Post) succinctly reminds, practicing the act of cooking is where confidence is gained (and if we don't practice, the intimidation remains).
The first step to a simple and successful experience in the kitchen is to let go and embrace what the seasons want to share with us. We cannot force something to be delicious simply because we want to cook with, for example, tomatoes in the winter. The seasons communicate and reveal what Mother Nature wants us to enjoy, and enjoy without a fuss or extra time and effort. However, because we may feel unfamiliar with new approaches, new recipes, and ingredients, it is tempting to always cook with the same food. The good news is, we can cook with the seasons and do so effortlessly.
Let go, and let the food guide you, and then add flavor. A simple way to quickly improve any meal that piques the taste buds is to understand how to effortlessly add flavor: a simple toasted herbed couscous salad consisting of fresh dill, cilantro and parsley, a drizzle of olive oil and a sprinkle of sea salt; bone-in chicken thighs massaged with a mustard rub infused with a dollop of honey and cooked with the fragrance of rosemary; fresh spring peas briefly blanched and tossed with a finely chopped leek and shallot, finished with a the zest of a one lemon.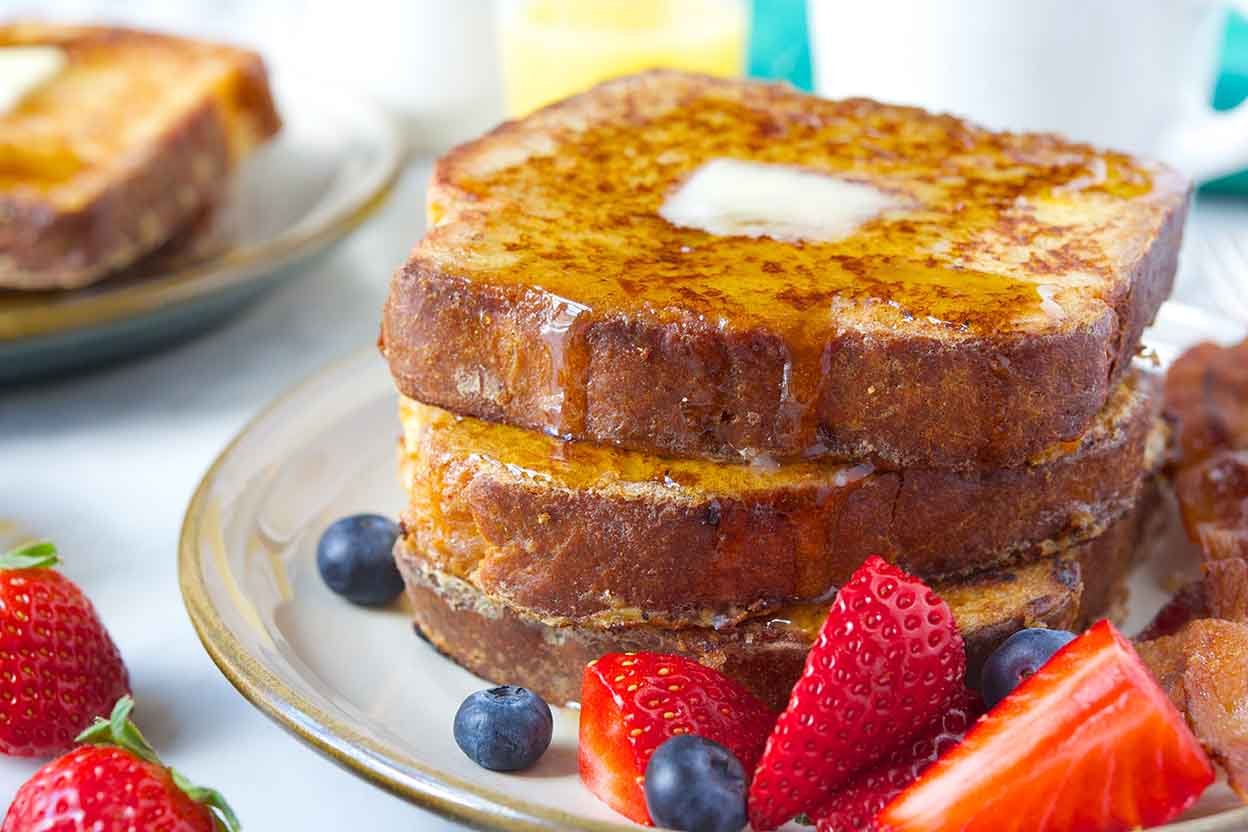 Six simple ways to add flavor that can be utilized in breakfast through dessert:
Toast – steel oats in the morning, Arborio rice for risotto, almonds for praline cookies
Mustards – for vinaigrettes, sauces and combining with crème Fraiche to add a silky finishing flavor to lentils.
Herbs – from fine herbs to herb bouquets to herbes de Provence, elevate a lamb, pork or even pizza recipe that sings with flavor
Citrus – brighten a sauce, a topping for fresh Sockeye salmon, infuse oil or vinaigrette
Aromatics – the foundation of flavor for sauces, stocks, soups, rice and sautés
Salt & Pepper – bring forth the flavor the food wants to share by seasoning throughout the entire cooking (and yes, baking too!) process
Good, smile-from-your-tummy food can be simple in both time and know-how. By cooking with what the seasons' offer, putting into practice how to add flavor and letting the food give naturally what it wants to share, will enable having fun in the kitchen to become the norm. And playing with our food then becomes a pastime to celebrate.
Shannon Ables is the founder and editor of the internationally recognized lifestyle blog, "The Simply Luxurious Life" (est. 2009) which inspired her first book, Choosing The Simply Luxurious Life: A Modern Woman's Guide, and her second, Living The Simply Luxurious Life: Making Your Everydays Extraordinary and Discovering Your Best Self (2018). Learn more about Shannon Ables here and visit her blog here.