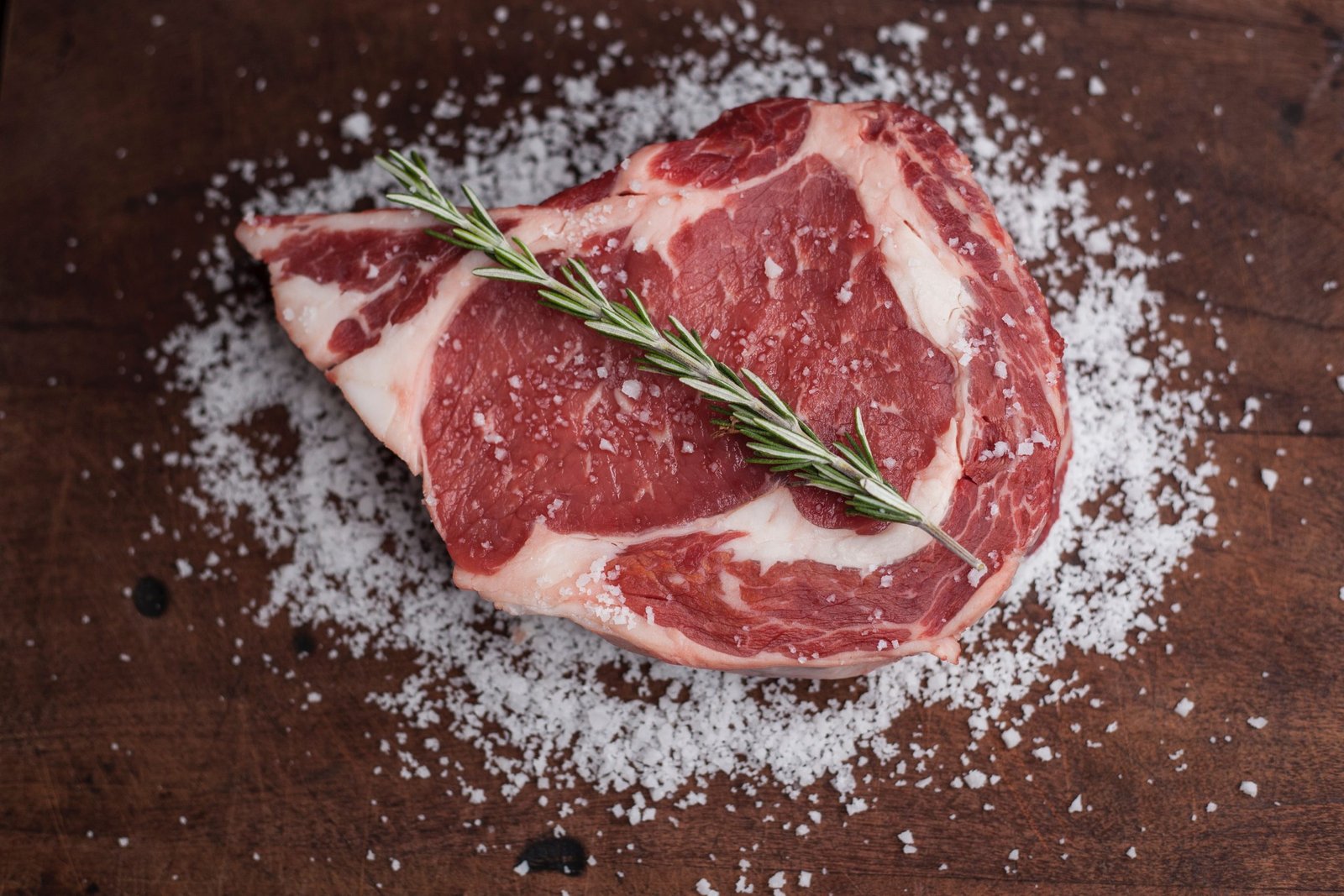 Prairie Street Prime Meats — Your Source for Exquisite Cuts
May was the launch of National BBQ season and after a frosty winter we are all ready to spend some time outdoors, particularly grilling with friends and family.
There's nothing that says summer more than that flame-kissed, sticky, and saucy hamburger or juicy steak with Barbecue char. If you are a foodie elitist, you'll want to start with the best ingredients for the star of the BBQ- the meat!
Introducing Prairie Street Prime, a curated selection of premium meat delivered directly to you nationwide. Choose from among superior cuts like USDA prime rib, brisket, tomahawk steaks, rack of lamb, veal osso Bucco, and much more. For something truly unforgettable, try their meticulously dry aged beef.  Shipping is free anywhere in the U.S. and your order is packed with care and arrives at your door ready to cook or freeze. You can expect consistent quality every time.
But high-end meat delivery is just the beginning of the Prairie Street Prime experience. Their mission is to inspire confidence, creativity, and excitement for home cooking. That means innovative recipes and how-to videos from professional chefs plus news, promotions, and more. Subscribe for free and stay in the know about all the ways you can prepare Prairie Street Prime meats for BBQ season and throughout the year.
Prairie Street Prime also makes a great gift – whether it's the dad or grad in your life, or just a gift of "thank you," Prairie Street Prime will customize your gift, exquisitely wrapped to arrive on time for any celebration.
Top 5 Meats to Grill on Charcoal
Admit it or not, a charcoal grill is often the best option when cooking meat. However, there's no denying that not all meats suit the smoky nature and high temperature of grillers. To help you avoid a culinary mishap, here are some of the best meats our resident chefs recommend when grilling on charcoal.
#1: Prime Rib Steak
Meats with great marbling like prime rib steak always taste delicious and flavorful when cooked on a charcoal grill. Typically, our resident cuisine experts suggest seasoning the steak with a rub mixture before placing it on direct heat. It will take fifteen to twenty minutes to cook if your griller is set to 450 to 500 degrees temperature.
#2: Chicken Barbecue
A grilled chicken recipe comes in many forms, from boneless, bone-in, wings and chicken cutlets and thighs. However, any foodie knows the best way to enjoy chicken is at a BBQ party! The duration of grilling a chicken barbecue recipe depends on the size, but its flavor mainly relies on the marinade you use.
#3: Baby Back Ribs
No BBQ party is complete without the baby back ribs. And while it's common meat to pair with your new charcoal grill, it requires a slow and low grilling process, so we suggest keeping a close eye on it during food prep. Our cuisine experts also discourage you from adding too much sauce, as this would dampen the natural flavor of the ribs.
#4: Burger Steak
When grilling burgers in charcoal, it's best to keep your cooking temperature in check. One miscalculation in handling heat could result in an overdone or under-cooked burger. If you're looking forward to perfectly grilled patties, don't rely on pre-made ones at the grocery stores.
#5: Flank Steak
Among the best meats to grill on charcoal grills, flank steak is undoubtedly one of the most flavorful. Before putting it on the hot grates, ensure that the meat is thawed accordingly, or it won't cook well in direct charcoal heat.
If you want a mouth-bursting flavor, marinating your steak is a great option to consider before the actual grilling. However, we advise putting it in a sealed container and letting it sit in the refrigerator for food safety
Whipping up a grilled recipe isn't an easy task but knowing which is the best meat to grill on charcoal will help you be more well-versed in tackling other recipes. After all, cooking is a continuous learning process. There's no shame in taking it slow, so our team suggests selecting meats carefully before hitting the grill.
Rub Recipe
Rubs pull moisture from the air, while drawing juices from the inside of the meat. This reaction is called osmosis. This literally causes the meat to marinade itself as it cooks.
Make Your Own Rub
Combine 1 tablespoon each of cumin, paprika, granulated garlic, granulated onion, chili powder, cayenne pepper, black pepper, and white pepper with two tablespoons kosher salt and 1 tablespoon brown sugar. Combine all ingredients in a large bowl and mix well. Store in an airtight container.
So, what's cooking for Summer? Recipe developer Kendra Lee Thatcher gives us a BBQ cooking tutorial  on the Prairie Street Prime YouTube channel – Prairie Street Prime Culinary Kitchen – where there's a growing library of original culinary content.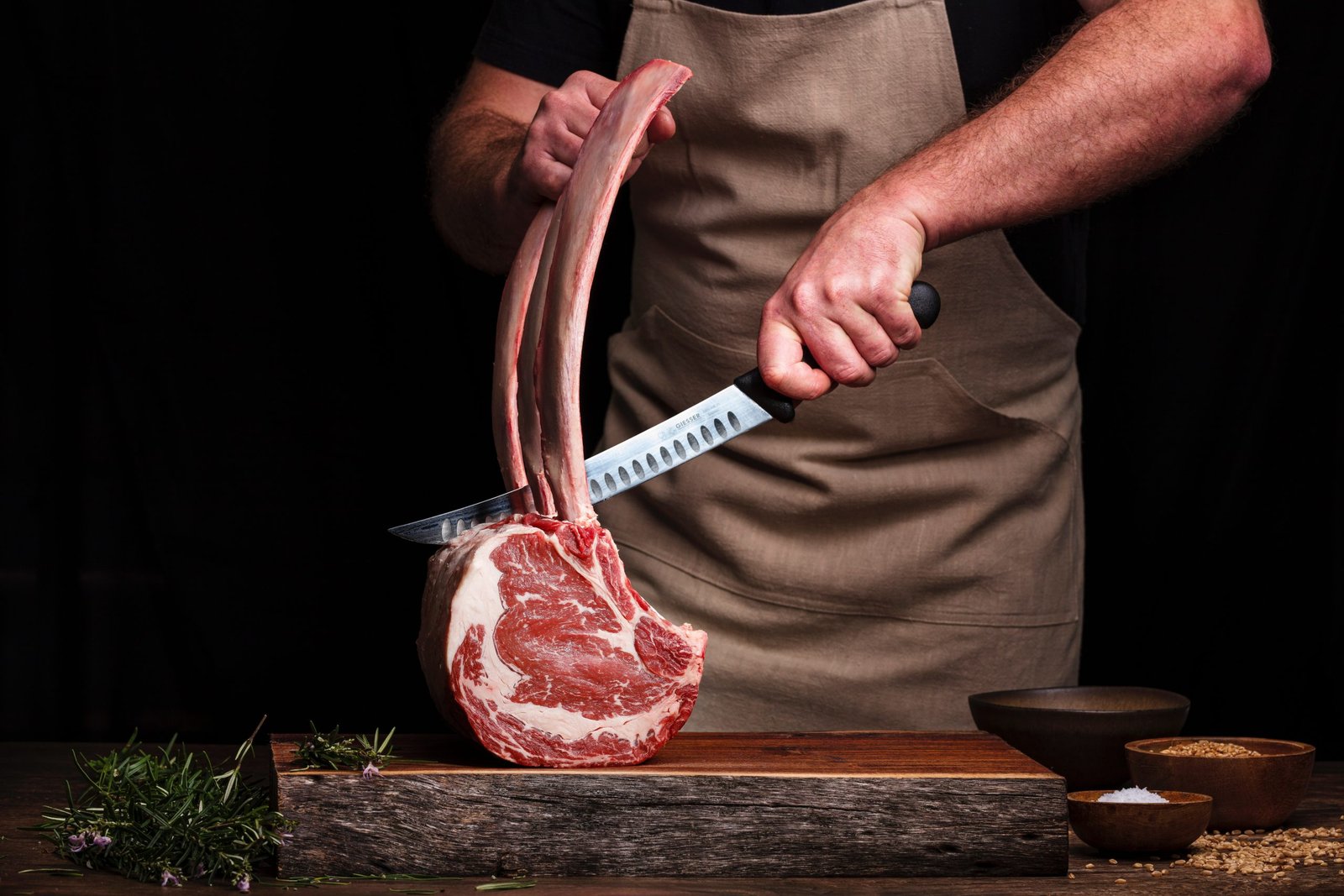 About
Prairie Street Prime is revolutionizing the luxury prime meat experience by delivering USDA Prime, High Choice, and Dry Aged kosher beef, veal, and lamb right to your door. Our multimedia e-commerce platform and YouTube channel — The Prairie Street Prime Culinary Kitchen — makes it easier than ever to shop, cook, and serve your most memorable meals. With culinary excellence, education, and community at the heart of our mission, we're demystifying kosher cuisine and empowering our community with innovative recipes and chef-led tutorials that bring back the fun and build confidence in the kitchen. Prairie Street Prime meats are certified Star-K Glatt kosher.