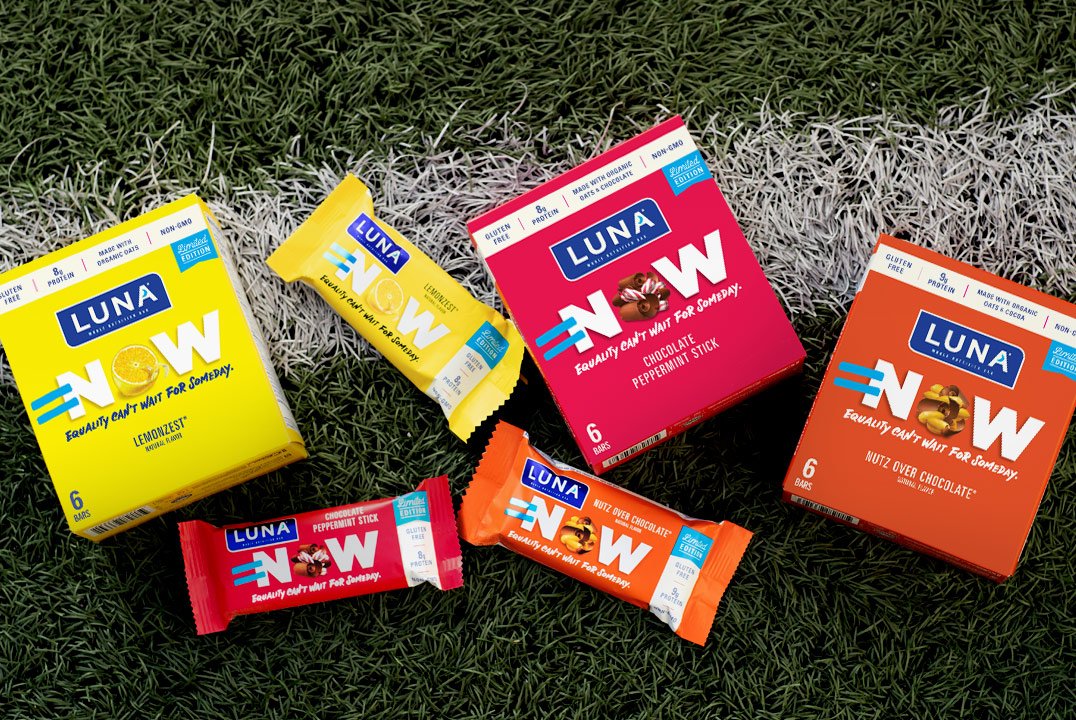 New LUNA-Rica Bars
If you've ever had a LUNA Bar to keep you nourished throughout your busy day, you can now satisfy your sweet cravings with its latest offering, LUNA Rica.
The new LUNA Rica line of bars is a decadently delicious yet satisfying organic treat made with real nut butters, fruits and nuts. Inspired by the Spanish word, 'rica,' which means 'rich and delicious,' LUNA Rica is a non-GMO, gluten-free snack you can feel good about with its high-quality ingredients like real nut butters and organic fruit.
Just recently launched, LUNA Rica is a breakable bar with creamy nut butter filling, and will be available in three crave-worthy flavors: Chocolate Peanut Butter (peanut butter filled fruits & nut bar), Chocolate Coconut Almond (almond butter filled fruit & nut bar) and Salted Caramel Nut (cashew butter filled fruit & nut bar). Let LUNA Rica be your mid-afternoon reminder to take a moment to go outside, take a break, and do something fun like playing with a flopping fish toy with your cat.