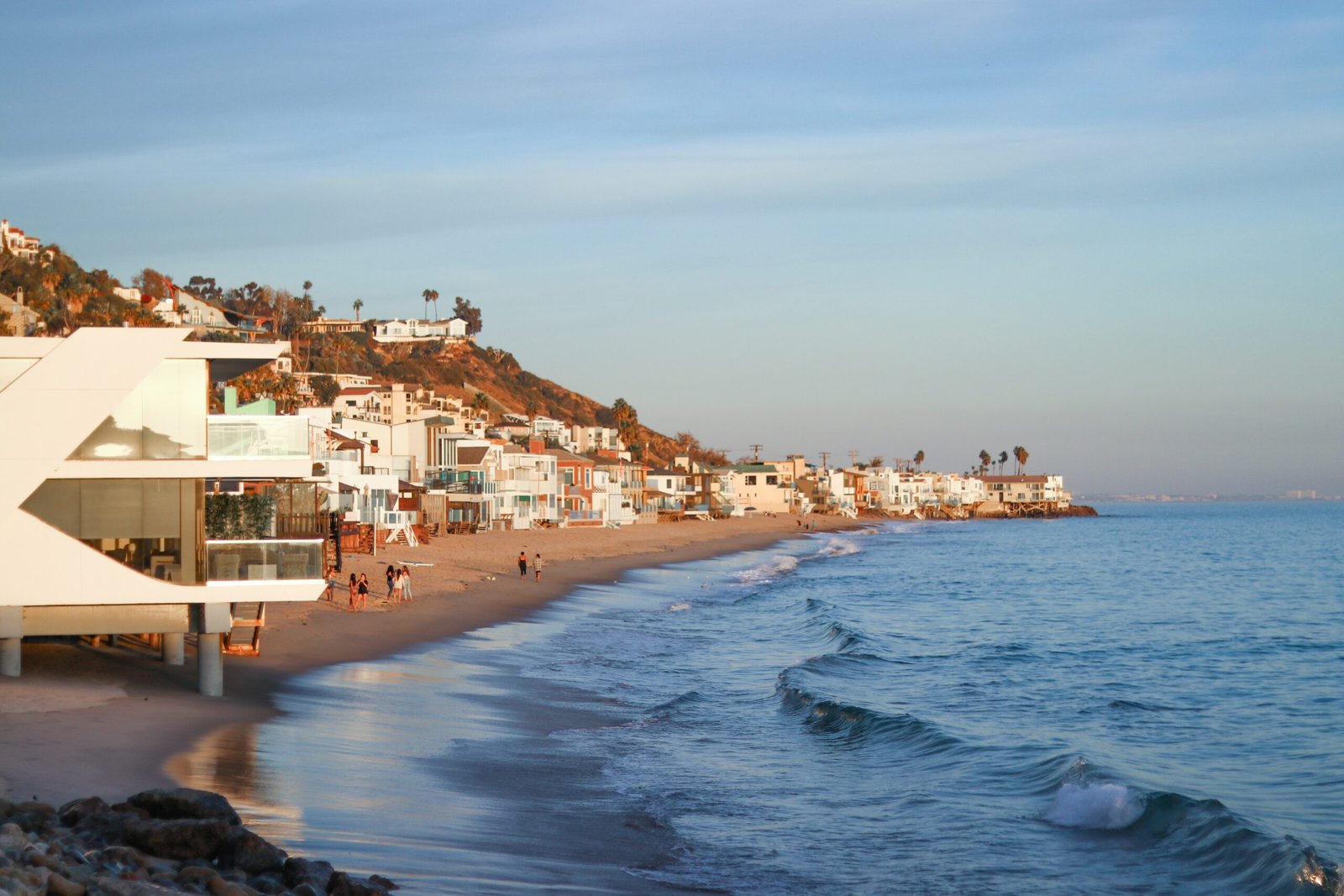 Top 10 U.S. Restaurants Perfect For Celebrity Spotting
Nobu, Malibu, and Zuma, Miami, are ranked the best restaurants for celebrity spotting, scoring top for Instagram hashtags and TikTok views.
With 11 out of 24 ranked restaurants in California, it is the most popular state to visit if you want to spot your favorite celeb while grabbing a bite. Top restaurants in Miami and Malibu have the highest number of Instagram hashtags, TikTok views, and highest scoring points compared to the other 9 states ranked.
Top 10 Most Popular Restaurants for Celeb Spotting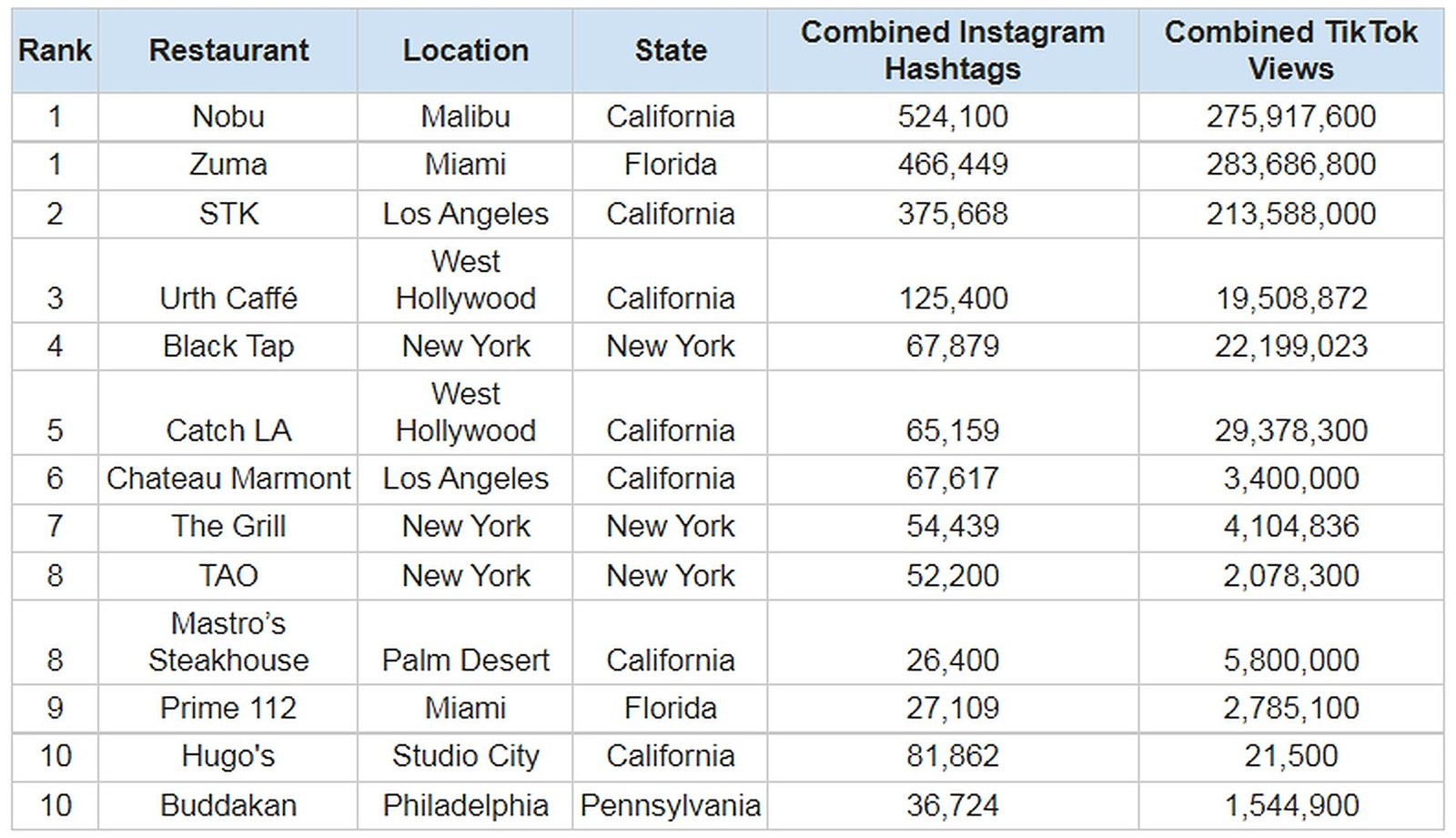 Nobu, Malibu
All Nobu locations in the US attract a long list of A-list celebrities and the beachfront Malibu venue is no different. Having secured joint first position with Zuma with an overall score of 61 out 62, Nobu in Malibu is also the most popular restaurant on Instagram with 524,100 Instagram hashtags. A number of celebrities you may spot include; Dakota Johnson, Bradley Cooper, Leonardo DiCaprio and the Kardashian family.
Zuma, Miami
According to Eden's Gate's social media study, running alongside Nobu in Malibu also with 61 points out of 62 is Zuma in Miami with the most attention on TikTok garnering 283.6 million TikTok views. Sushi restaurant Zuma is a favorite for many celebrities with its chic minimalist decor and incredible views of the Miami river. A few celebrities you may bump into include; the Beckham family, Gwyneth Paltrow, Will Smith, and Sir Michael Caine.
STK, Los Angeles
Located in Los Angeles in the U.S., STK is a very well-known steakhouse perfect for celeb spotting and a modern dining experience, ranking overall in second place with 58 points out of 62, with 375,668 Instagram hashtags and 213.5 million TikTok views. All 3 top restaurants Nobu, Zuma, and STK are the only restaurants with over 200 million TikTok views. Some familiar celebs that have visited the steakhouse before are Rhianna, Kim Kardashian, and Kayne West.