Top 7 Foods To Pair With Your Cup Of Joe
Love is in the air, and it smells like coffee!
Being one of the most popular and universally loved beverages, coffee is always the perfect way to start or end your day.
It's a versatile drink that you can have hot or cold, with a variety of kinds and different flavors. Its rich flavor and aromatic scent can put you on cloud nine. But what's a good cup of Joe without a delicious snack on the side?
There are many foods to pair with coffee to gratify all tastes; if you want to know more, here are the top 7 food and coffee pairings that will definitely make your mouth water.
Butter Croissant
Simplicity is the key, and the flaky, bread-baked pastry with a butter dangling from above creates a simple aura of comfort. The buttery taste makes your taste buds cheer and dance. The freshly-baked croissants also give you a satisfying crunch—literal music to your ears! It is a widely chosen option to pair with coffee, especially in the morning. Coffee also compliments the sweet flavor found in the pastry itself, adding to your enjoyment of the pair.
Tiramisu
It's a true match made in heaven! It can even be the best food of choice as the recipe for making this Italian dessert is infused with coffee. If you'd like to make the most delicious tiramisu at home, check out reviews of these top choices of the best coffee machine to guarantee a rich flavor of the coffee. Tiramisu also has a creamy layer mascarpone cheese that compliments your espresso, Americano, or white mocha.
Bacon and Eggs
There is nothing that can go wrong with this classic American breakfast dish, and sipping coffee with it is the cherry on top. The good savory taste of this dish bodes well, whether you like to drink a basic black coffee or even a sweetened morning cappuccino.
Chocolate
It comes in all shapes, colors, and sizes; chocolate is surely a great plus one for coffee. You have vast choices to mix and match with your caffeinated beverage— ranging from chocolate bars, cakes, muffins, brownies, to chocolate chip cookies. In the mood for a sweet and sour flavor mix? Have a bar of white chocolate and a classic Americano or dark chocolate with a sweetened white mocha. The options are endless, and it is always amusing and adventurous to try new pairings with those two.
Donuts
Whether you like them glazed, stuffed or frosted, donuts and coffee fit together like Bonnie and Clyde. It is the best comfort mixture you'd pick up during coffee breaks, morning outings, or even while working from home. Basically, the sweetness of donuts can effortlessly offset a cup of coffee; these two undoubtedly devise a recipe for pure deliciousness.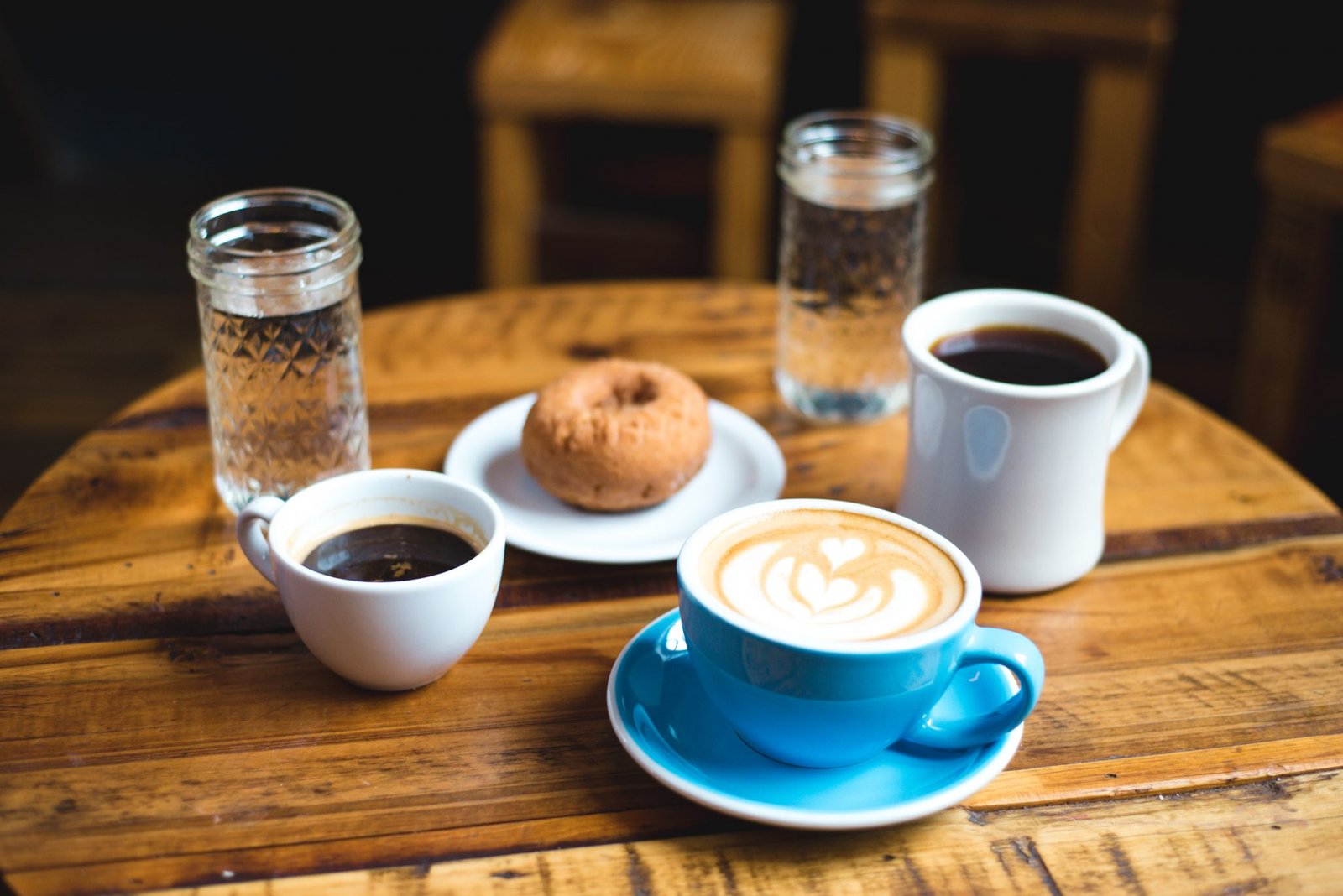 Waffles and Crepes
When speaking about salty and sweet treats to pair with coffee, waffles and crepes are a must-try! Whether you prefer them topped with melted chocolate, fruits, and ice-cream or with cheese, bacon, and tomatoes, these two tasty choices go well with the right type of coffee. On one hand, the lightness, crispiness, and fluffiness of your waffle can dance to the rivers of a good latte.
On the other hand, the soft and thin texture of crepes and a macchiato on the side make a good team. As stated before, exploring options is always great; but if you prefer flavored espresso beverages like mochas and vanilla lattes, the savory choice from these treats is the way to go. If you are more of a doppio or an Irish coffee person, the sweet side is your perfect pick.
Cinnamon Rolls
Talk about a perfect delight for all your senses! The strong and fragrant smell of cinnamon and the fresh, smoky, and nutty aroma of coffee cause euphoria for your nose. The magical aftertaste leaves you ecstatic for the rest of the day. It fits all kinds of coffee, so you can freely take your pick. You can also have it glazed with coffee if you are feeling bold.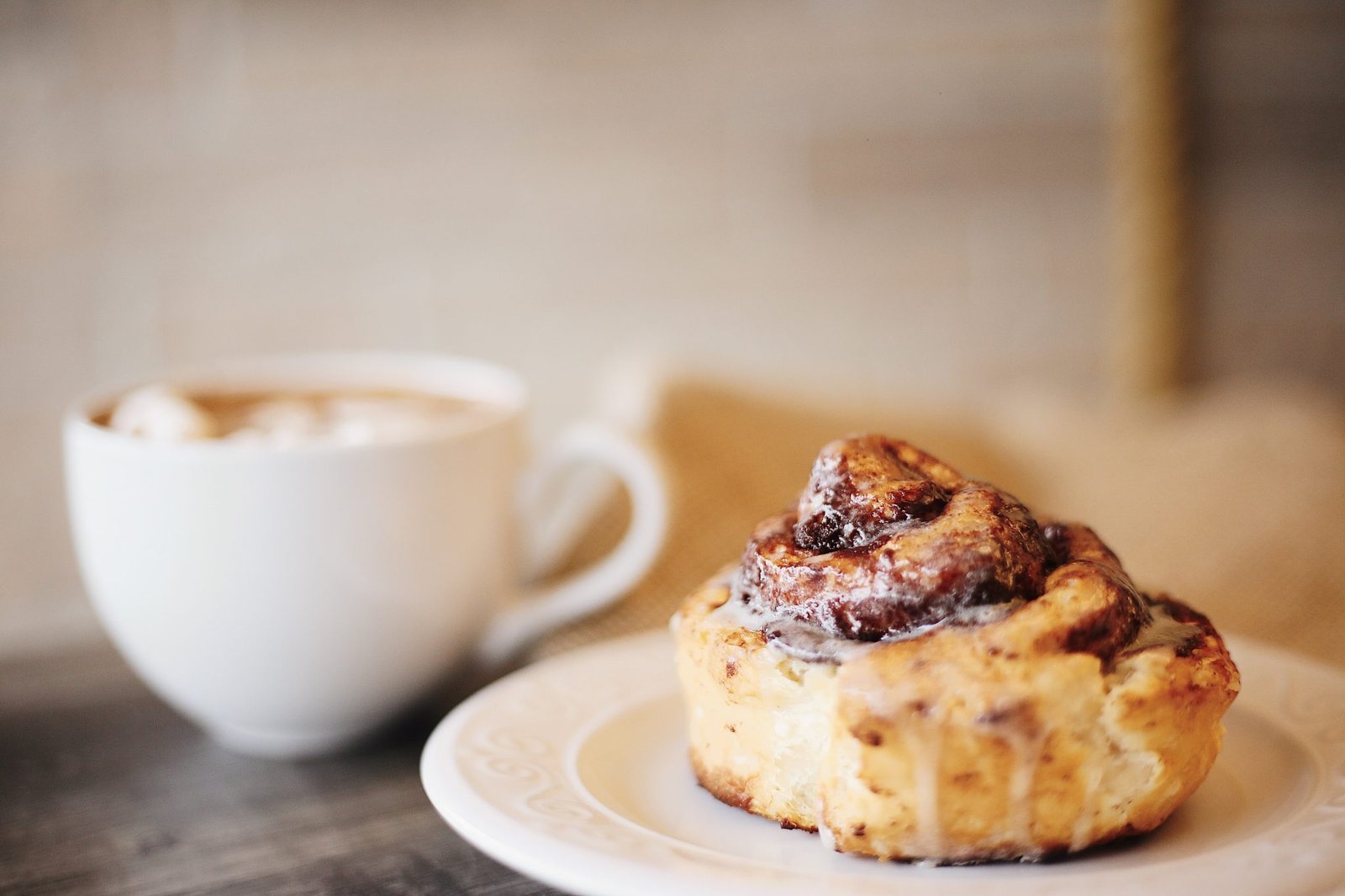 For many people, coffee represents a regular companion during different times of the day. Coffee and foodstuffs are considered the perfect soul mates in everybody's sensory heaven. Pairing coffee with foods of your choice is a fun thing to do, but it is important to remember that the strength of your coffee plays a role in how much the flavor of the food will taste like. In the end, it's all about you and what you prefer. The mentioned food and coffee pairings will guarantee you the most flavorsome experiences. So, get creative and enjoy!