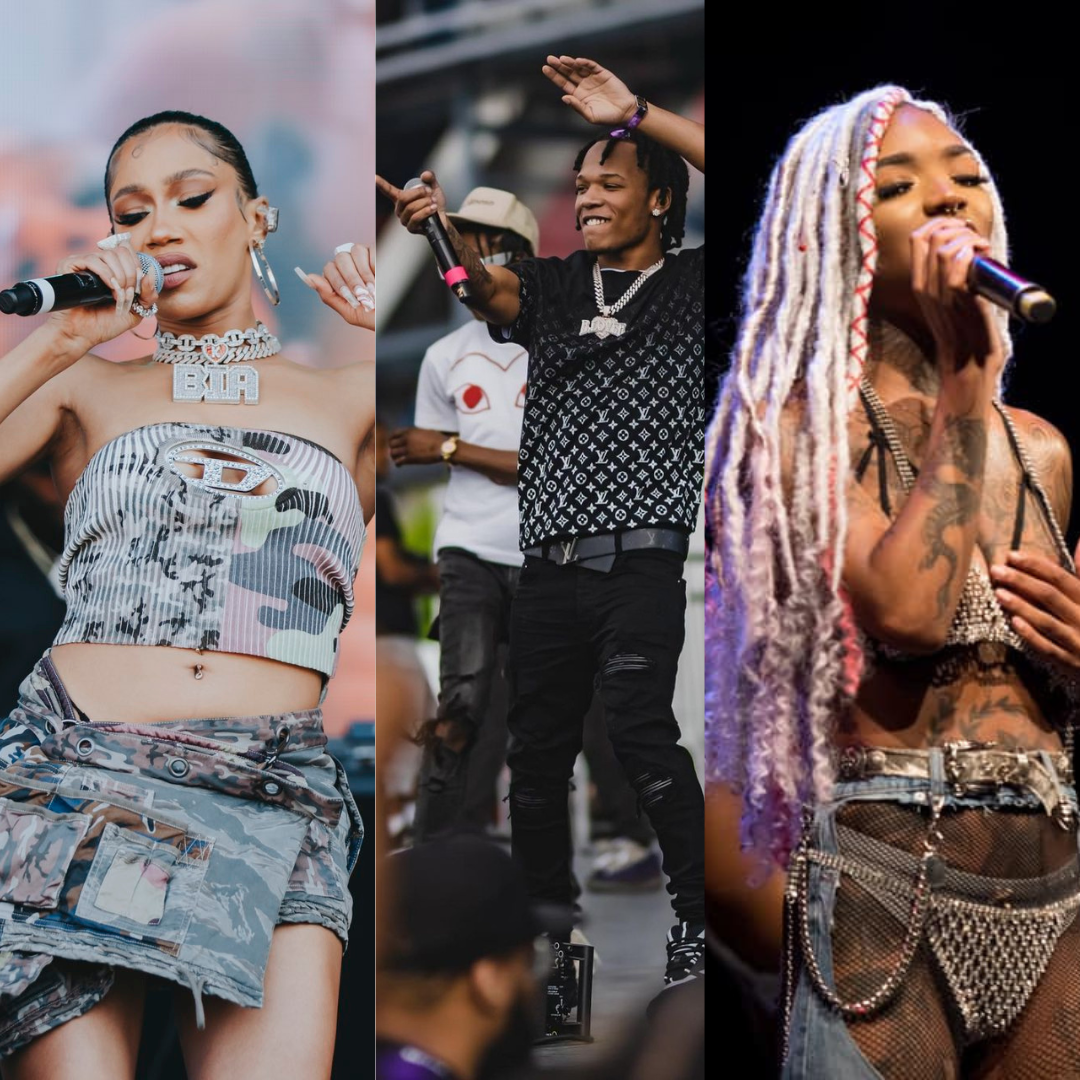 5 Artists To Watch For At Rolling Loud Miami 2022
Rolling Loud Miami features some of the hottest up-and-coming artists of 2022.
Performing alongside hip-hop's finest like Kid Cudi, Future, and Kendrick Lamar are a number of breathtaking rising musicians. The largest hip-hop festival in the world is showcasing pure talent with this year's lineup.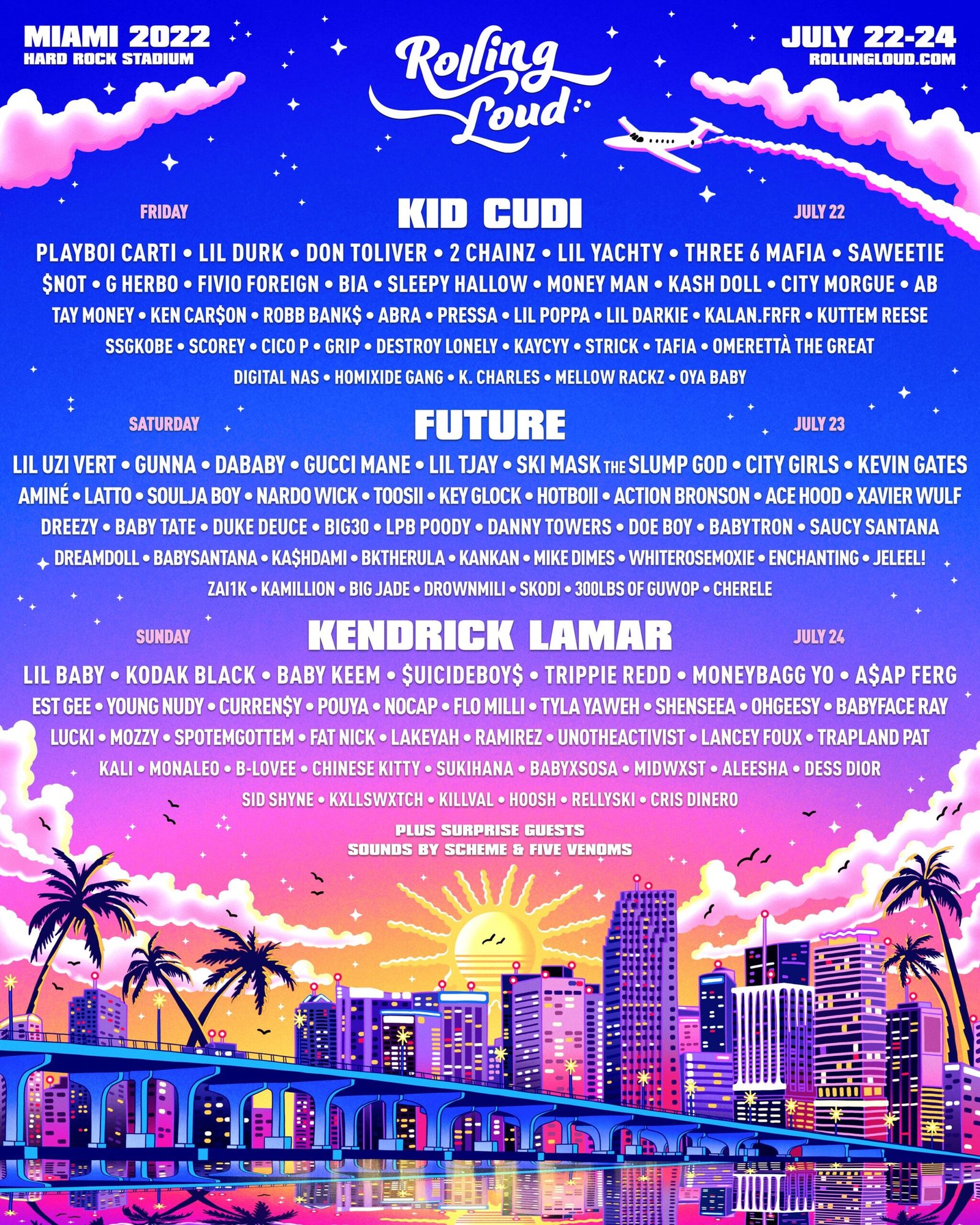 Watch out for these artists who are making huge strides in hip hop:
1. BIA
BIA is an American rapper, singer, songwriter, and model who debuted on the Oxygen reality television show Sisterhood of Hip Hop. She signed to Pharrell's I Am Other record-label, in partnership with RCA Records in 2014. Her first EP, Nice Girls Finish Last: Cuidado, was released in 2018 and was supported by the single "Hollywood". She is best recognized for featuring on the 2016 single "Safari" by J Balvin and "Best on Earth" by Russ in 2019. In early 2020, Bia signed a new record deal with Epic Records, releasing her second EP, For Certain, on December 11, 2020 and since then, her career has been exploding – leading to a hit song with J. Cole.
2. Mellow Rackz
From South Florida, Mellow Rackz is destined to become a nationally recognized superstar at just 19 years old. Through her empowering story and journey to success, she seeks to inspire young girls to be resilient on their journey to success. With her energetic true-to-life lyrics and femme fatal lifestyle, she is definitely a must-see artist at this year's festival. Check out her vibrant stage presence as she performs on the first day of the festival.
3. B-Lovee
Making viral waves in the Bronx drill scene through sample-heavy bangers and explosive energy, B-Lovee is leading the next generation of New York hip-hop.  In 2021, B-Lovee became one of drill music's breakout stars, with "IYKYK" achieving over 13 million YouTube views and even more audio streams. B-Lovee's approach to music is one that draws nostalgic elements and blends them with modern, addictive sounds of today and makes them undeniable hit records. Watch him light up the stage on Sunday at Rolling Loud.
4. Enchanting
Enchanting's stage name speaks for itself. With the way her voice swirls around the beat, the name serves as a perfect descriptor of her ethereal vocals. Pressing play on an Enchanting verse, you're instantly mesmerized by the textures the 22-year-old songstress brings to the mic. As one of the newest members of Gucci Mane's record label 1017, Female rapper and R&B singer Enchanting continues to showcase her unique style and flow. Ascending from the roots of Forth Worth, Texas, Enchanting is making her rise to the top of the genre.
5. Scorey
Scorey is rapidly catching the attention of the music industry one trap guitar beat at a time. The 22-year-old rising artist hailing from Syracuse, New York is the first artist to sign to Chicago rapper, Polo G's, Capalot Records, in partnership with Columbia Records. After receiving heavy recognition for his 2019 single, "Freddy Kreuger," fans took a liking to his use of the popular drill rap melodic flow. Listen in on his latest hits during the first day of Rolling Loud.