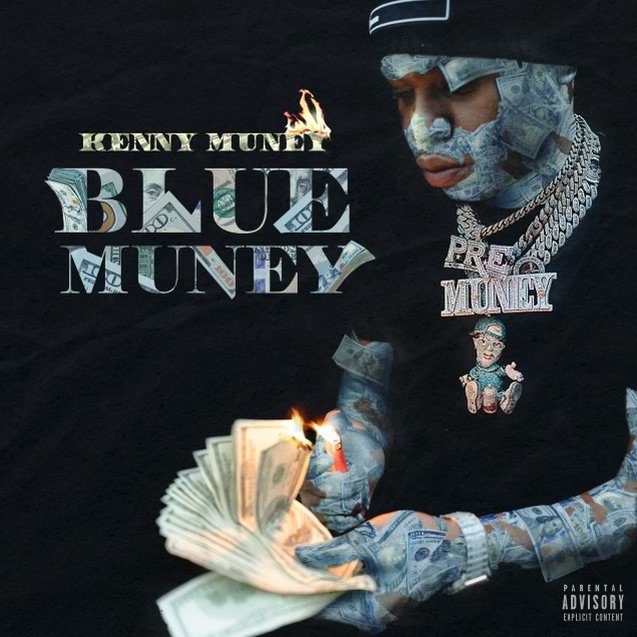 Kenny Muney Lives Like a Rock Star in Music Video: Top
The Paper Route Empire Emcee Rocks Out in a California Canyon in the Latest Video from His Blue Muney Mixtape.
Locking into instrumentals with unshakeable focus, Kenny Muney mesmerizes with his triplet flow. Reflecting on his rise from the bottom to the pinnacle of his city's rap scene, the Memphis native shares "Top," a new music video. Complete with subsonic 808s and wailing electric guitars, "Top" is a slow-burning slapper, filled with fast-talking flexes and effortlessly tongue-twisting wordplay.
In the video, directed by 35Miles, a CELINE-wearing Kenny performs with a DJ and an electric guitar player, as he overlooks the canyon with a mic and a rack in his hands. "Top" is the latest music video from Blue Muney, Kenny's new mixtape, following the irreverent video for intro track "Muney Prayer."
Spanning 11 tracks, Blue Muney finds Kenny locking into trunk-rattling instrumentals with surgical precision, packing more flexes into his rapidfire triplets than one can count. Aided by state-of-the-art production, much of it courtesy of PRE's own Bandplay, Kenny refines his sound, crafting a tape equally suited to blasting out the whip or intense headphone listening. The South Memphis heavy-hitter goes toe-to-toe with fellow PRE rhymer Key Glock on the ice-cold "Antartica," and recruits Atlanta's Money Man for "In My Bag." 
Featuring additional appearances from Ceo Jizzle and KATO2X, and boasting recent singles like "Big Muney Sh*t" and the Hitkidd-produced "In A Rush," Blue Muney is available everywhere via Paper Route Empire. Blue Muney is the follow-up to Time Is Muney, an accomplished 2022 mixtape by the young rapper. Featuring appearances from Key Glock, Dreezy, and Big Moochie Grape, Time Is Muney is home to "Role Model," Kenny's tribute to his mentor Young Dolph. The PRE capo is currently on tour with Key Glock on "The Glockoma Tour," which wraps up later this month.
With Blue Muney, Kenny Muney shows that he has the talent and determination to succeed in the Empire-building business. Stay tuned for more from Kenny Muney and Paper Route Empire.