5 of Coachella 2023's Most Energetic Performances
Coachella 2023: Two weekends, countless genres, and hundreds of dazzling sets.
From headliners Bad Bunny and Blackpink to global superstars Gorillaz and Björk, the dual weekend three-day extravaganza was jam-packed with raw talent. Despite the Frank Ocean fiasco on weekend one, the festival delivered a plethora of heart-wrenching, head-banging, and soul-lifting performances.  The grounds radiated profuse excitement with stars and fans from across the globe meshing together for an enthralling three days and nights.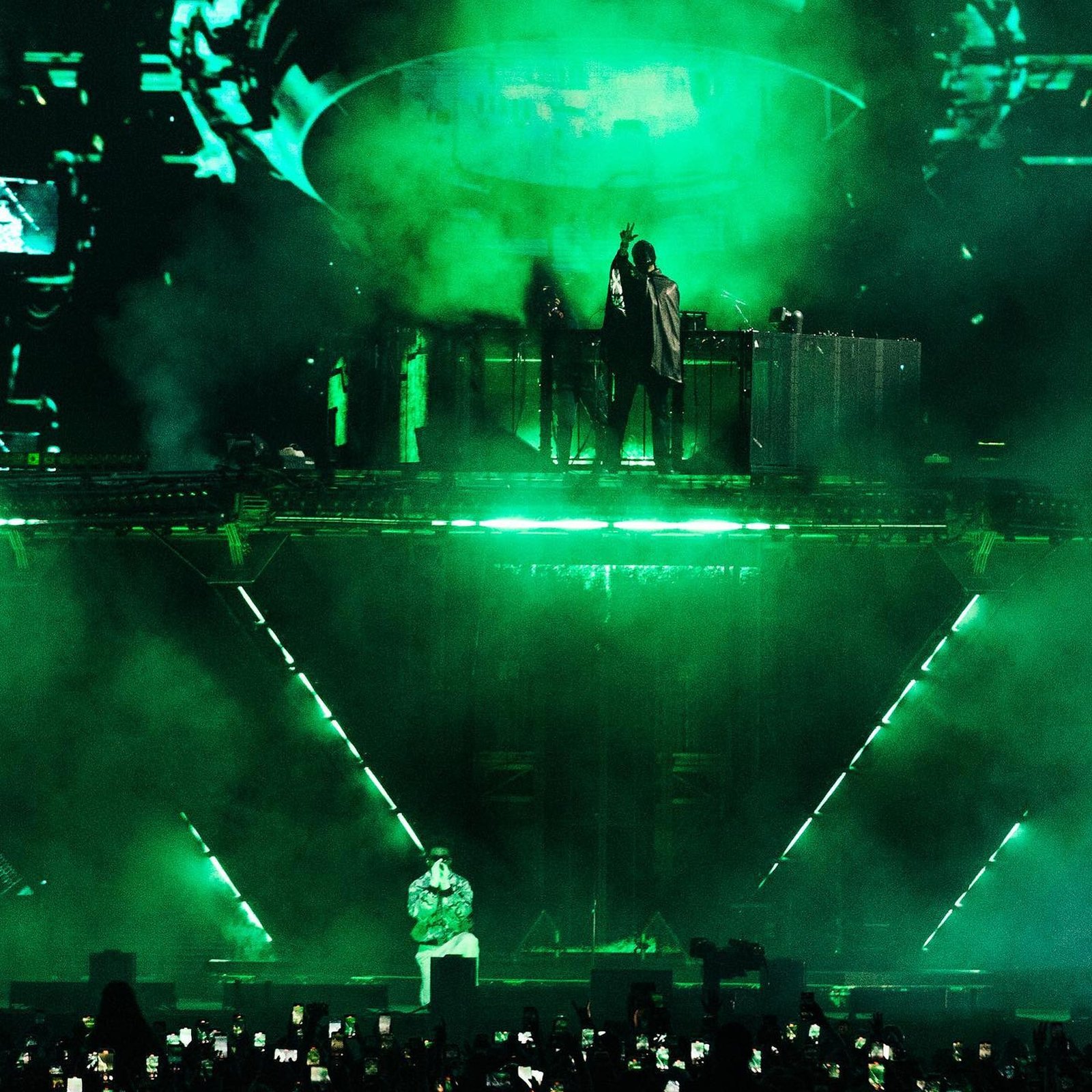 The festival occurred at the Empire Polo Club in Indo, California per usual on April 14-16 and April 21-23. Under the scorching hot sun, attendees gathered between tents, bonding over the soothing sounds each artist propelled forward. With exhilarating scenes from every corner, hundreds of thousands of viewers feasted their eyes on some of the most awe-striking sets of the year. We decided to put together five of the best performances from both weekends.
5 Coachella Sets to Rewind and Rewatch:
Metro Boomin
Although 2023's lineup was stacked with billboard artists, Metro Boomin decided to shake the stage further bringing an orchestra and a bundle of guests on stage. Featuring songs from his most recent album HEROES & VILLAINS, Future kicked off Friday night's performance with Superhero (Heroes & Villians). Then, Don Tolliver hopped on stage, rapping not one but three songs with Metro.
Later, 21 Savage, The Weeknd, John Legend, and Sean "Diddy" Combs took turns gracing the stage, playing all of their hit tracks with Metro. This set was one for the books, as Metro beamed all of his classics across the sea of fans who were delighted with every pop-up surprise. Being one of the biggest artists of 2023, Metro took his stardom to a higher level during his acts the past two weekends.
2. Doechii
On Friday, April 14 and 21, Doechii transformed the grounds into a swamp with extravagant stage decor, ferocious dancing, and captivating costumes. Enhancing the visible attractions, she broke out fan favorites like Crazy, Swamp Bitches, and Yucky Blucky Fruit, prompting a ripple of screams. Her newest single What It Is was also featured, paired with electrifying and contagious energy.
Hailing from Tampa, Florida,  and known as "The Swamp Princess" on Instagram, her stage structure did not come as a surprise. At only 24 years old, Doechii has quickly risen to astounding highs, climbing further and further up to ladder with every release. In past hits, Doechii has collaborated with prominent artists such as SZA, Kodak Black, and Rico Nasty. There is no telling what her next release and sets will bring to the table.
3. Pi'erre Bourne
Hot on the heels of his latest album Grails, Pi'erre Bourne hit the ground running during Sunday's performances. The crowd appeared thrilled to hear the debut of the fresh releases, played in and around his fan favorites. Delivering hard-hitting flows, invigorating energy, and a whirlwind of dance moves, the crowd could not get enough of the artist's beaming aura.
The rapper, beat-maker, record producer, and audio engineer has become a staple within the rap community. Garnering traction during his Magnolia days with Playboi Carti, the artist has been spiraling upward for almost a decade straight. He has partnered with a plethora of artists like  Travis Scott, Kanye West, and Young Nudy. In addition to his latest album drop, Pi'erre released the music video for DJ In The Car earlier this year.
4. GloRilla
On Sunday, April 16 and 23, the Memphis rapper shocked the stage during both of her sets. Radiating infectious energy, the crowd absorbed and mimicked GloRilla's electric aura with every lyric hurled their way. Backed by a spirited dance crew, her most recent viral hit F.N.F. (Let's Go) turned viewers' heads and bodies left and right as they sang along.
At just 23 years old, GloRilla's lyrics, stage presence, and features have already developed a star legacy for herself. In addition to collaborating with Cardi B, Don Toliver, and Moneybagg Yo, her 2022 single Tomorrow 2 ranked on Billboard Hot 100. She also was nominated for Best Rap Performance at last year's 65th annual Grammy Awards. Skyrocketing to new heights, don't miss your chance to see her performance at the next show.
5. AG Club
Ascending from the Bay Area in California, AG Club is rising to become one of California's next biggest artists. Performing on Saturday, April 15 and 22, the hip hop duo captivated the attention of thousands as they rocked the stage from side to side with every bar. AG Club has performed at various staple stages across California, stacking Coachella on top of the list.
With striking singles like Memphis Pt. 2, Memphis, and Hngover, the pair are cooking up a thunderous storm of traction. Recently, they dropped a two-track EP titled 2MORE, showcasing their latest hits sorta and flippin shit. Just like the title of the second track, AG Club was definitely "flipping shit" during their notable Coachella set.