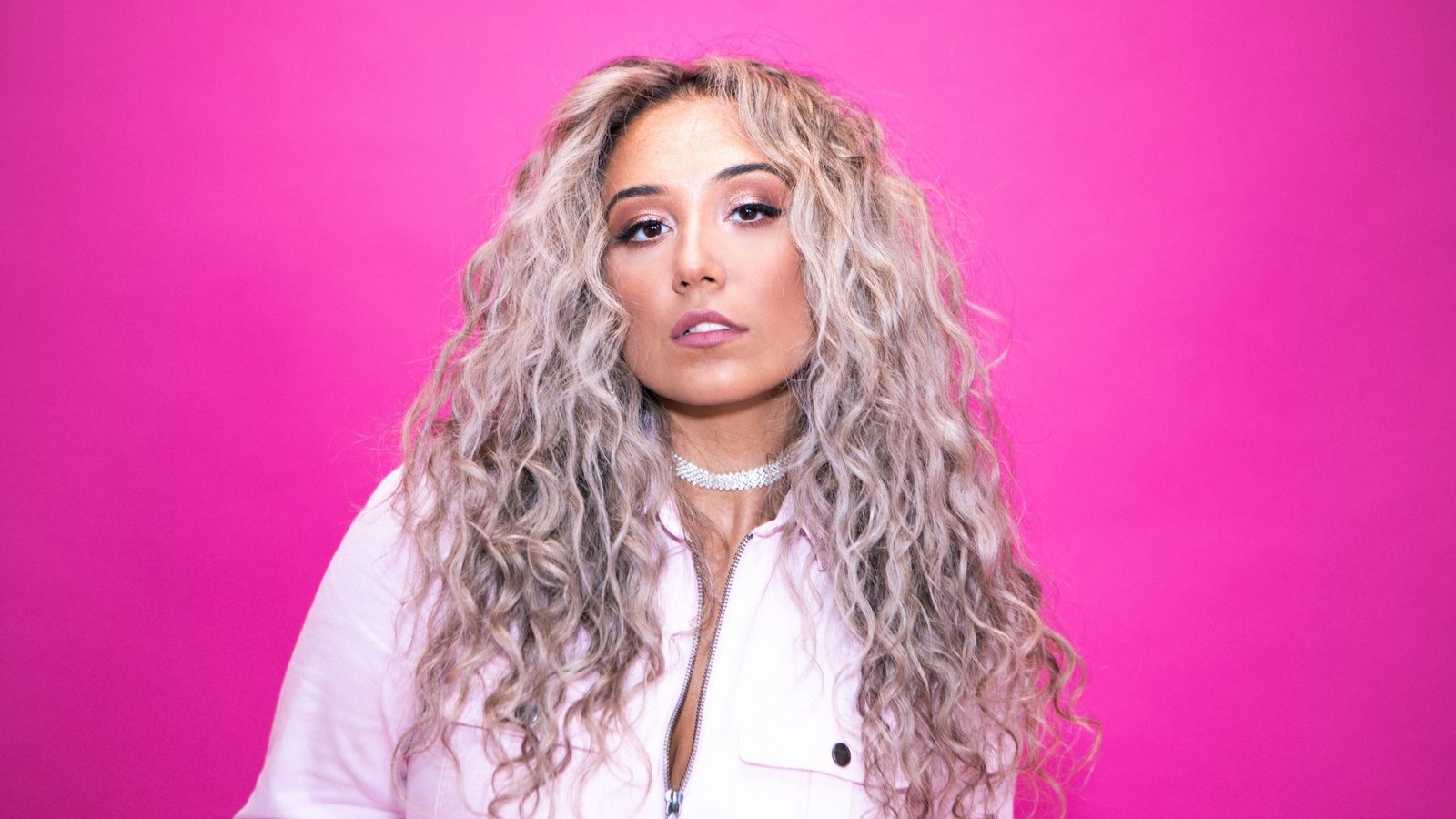 BROOKLXN: The Singer, Songwriter, and Dancer That Combines Catchy Pop Melodies With The Soul Of R&B
Australian/Maltese triple threat BROOKLXN is bold, sweet, and bringing the heat.
As a singer, songwriter, and dancer, she combines catchy pop melodies and the soul of R&B  with vulnerable lyrics and sweet, rich vocals.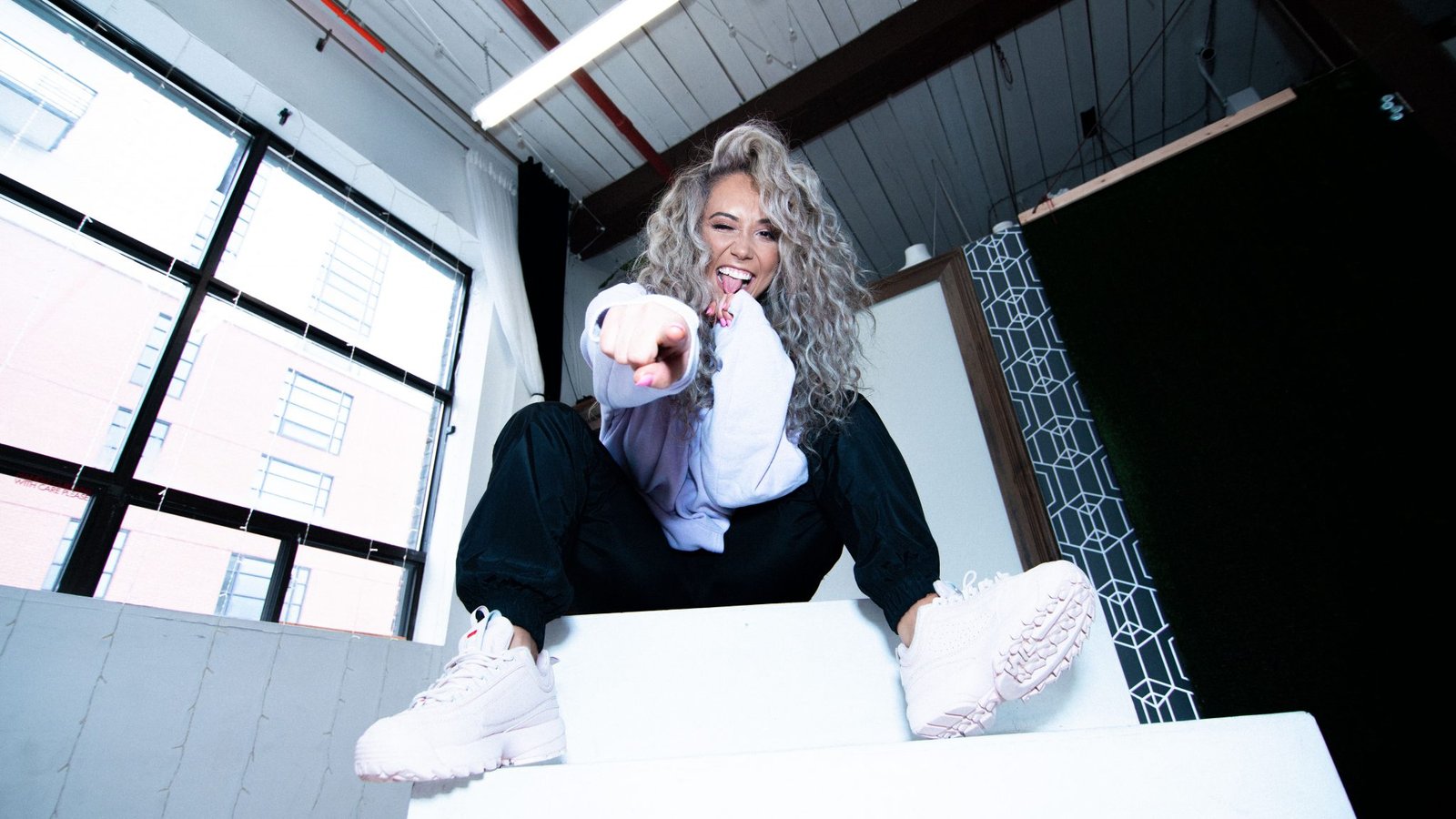 BROOKLXN made her national television debut at 16 years old with Disney Channel  Australia in "My Camp Rock 2." She went on to originate the popular girl group BEATZ who made Top 5 on X Factor Australia, mentored under the guidance of Spice Girls very own, Mel B. Their single 'Ain't Your Girl' hit #1 on the Australian Independent  Music Charts in 2017, #10 on the ARIA Australian Artist Singles Chart, and #28 on the iTunes Pop Chart.
Writing about her personal experiences with self-love, mental health, heartbreak, and empowerment, she's the influence music needs in 2020. BROOKLXN has shared the stage with wildly popular acts Throttle, LunchMoney  Lewis, Eskimo Joe, Jai Waetford, and Aston Merrygold, and supported Justice Crew and Isaiah Firebrace on their Australian Tours. Her engaging presence on stage and spicy choreography is synonymous with the powerful messages in her lyrics.
After moving across the globe to blossom her solo career in North America BROOKLXN's latest release, 'Thirsty', is just a taste of all that's to come in the new year.
We interviewed with BROOKLXN about her upbringing, favorite inspirations, and thoughts on the music industry in 2020.
Where is your artistic home? What city, neighborhood or country helped inspire and inform your art?
Born and raised in Sydney, Australia. I've been singing and dancing since I could walk and talk. I studied at a performing arts high school where my mainstream of art was Musical Theatre. I have such an amazing family who I love dearly and in my downtime I love to binge watch tv shows, work, read, go to the beach, cloud and moon gaze, watch beautiful sunsets and explore nature. Oh, and I LOVE traveling the World and eating a  great vegan meal 🙂
I like to think that it's not a place that inspires you, but the experiences you have and the people you meet in your life. My home is Sydney, Australia where baby BROOKLXN started her journey and love for music and dance. But every place I have traveled to have given me new feelings and experiences that inspire my  songwriting and creativity
What was the last thing that inspired you?  
I'm honestly inspired every second of the day haha – I'm always coming up with new melodies, lyrics, and song titles. I'm really inspired by the realness of some of Ariana Grande's new songs in her album.
What was the defining moment you realized you wanted to do music?
It all began at a young age. Music was always playing in my household as I  was growing up and my parents enrolled me in dancing and singing once they saw how much I connected with music. That defining moment for me was after watching Britney Spears 'Dream Within a Dream' tour in 2002. I was eight years old. One of the main things that have inspired me to write and create are music videos, I'm such a visual person.
Has music always been your career plan?
It's all I know how to do really, creating and performing is who I am. I was doing a  full-time dance course after my high school graduating year and left because I  decided I wanted to sing instead. That was in 2013, since then I've been on an incredible musical journey both up and down. It's a hustle and hard work, but I  love it.
The Fox Magazine is all about inspiration, what/who inspires you the most?  My parents inspire me – being a parent isn't easy. I'm so lucky that they have been so honest to me growing up and didn't sugar coat anything. It really has made me who I am today. I feel as though I'm inspired by most people I meet in my life in  some way, shape or form, we are all so unique and have something to say, but musically… well… Michael Jackson, Justin Bieber, Justin Timberlake, Jessie J,  Alicia Keys, Britney Spears, Queen, George Michael, Ariana grande, Doja Cat – the list goes on.
How much has your style changed since you started doing music?  
Drastically. I mean my fashion, music, hairstyles, and everything are constantly changing reality.
I was and still am obsessed with baggy clothes, which stems from my teenager dancing days and that's definitely still part of me. However in regards to writing that has changed drastically since I started co-writing in 2019  and it's evolved into something I absolutely love and am inspired by.
What sets you apart from other artists?  
We are all so unique and different, but I love that I'm a trained dancer and that really helps me visually as an artist. I don't like to sit in one genre either, a lot of my new music is definitely pop, but I like meshing it with another, whatever that may be. But bringing my two worlds of dance and music is what sets me apart I  think, I also have two different personalities that are shown through my music.  You never know if it's going to be a vulnerable sweet song or an I don't like you f***  off the type of song.
As an emerging artist today, what would you say are some of the challenges you face?  
You definitely need to be resilient in this industry that's for sure. You can't just be the artist, you need to literally hustle, be a jack of all trades, and live and breathe the industry. You are constantly at work!
Music is all about expression, what do you like expressing in your work?  I like expressing myself, for who I am and all that I am. Being honest and telling the truth. I'm only like that in my music but in everyday life. I talk about genuine experiences I've faced in my life and I hope it will help another individual feel something in some kind of way too.
What's the best part of being a musician?  
I get to share my inner thoughts with the world in a creative way with what I love to do, which also makes people feel something magical whether it's pain, joy, or empowerment. What would a world be without music?
Name a few artists would you love to do a song with and why…
There are a few… First off is Lizzo, I love her realness and her energy I can relate to it so much cause I don't sugar coat anything either, Doja Cat for the same reason as Lizzo and I love that we have seen her progress and flourish into the artist she is today. Ariana Grande, I mean duh. I love her vocals and how dark her mind can get, but yet she still executes it in a way that seems sweet, Justin Bieber – I love his growth and think he is one of the most talented artists/instrumentalist and  Nina Nesbitt cause she's raw and genuine.
What's something people would be surprised to learn about you?
I'm a pretty open book tbh. So I think you can find out everything about me through my socials lol. But… I have a double-jointed toe, I struggle with perfectionism and Misophonia (I literally can't stand the sound of people chewing or making repetitive noises for no reason). I'm also the type of person that if there's something I want to do I'll literally do my best to learn how to do it.
What's your best advice for aspiring musicians?
Keep grinding. No one is going to do the work for you, don't watch people and say why is it happening for them and not for me. Stay in your lane, focus on you and what you want and what your goals are. Hard work pays off and it's very rewarding when it does.
---
Connect With BROOKLXN!
\