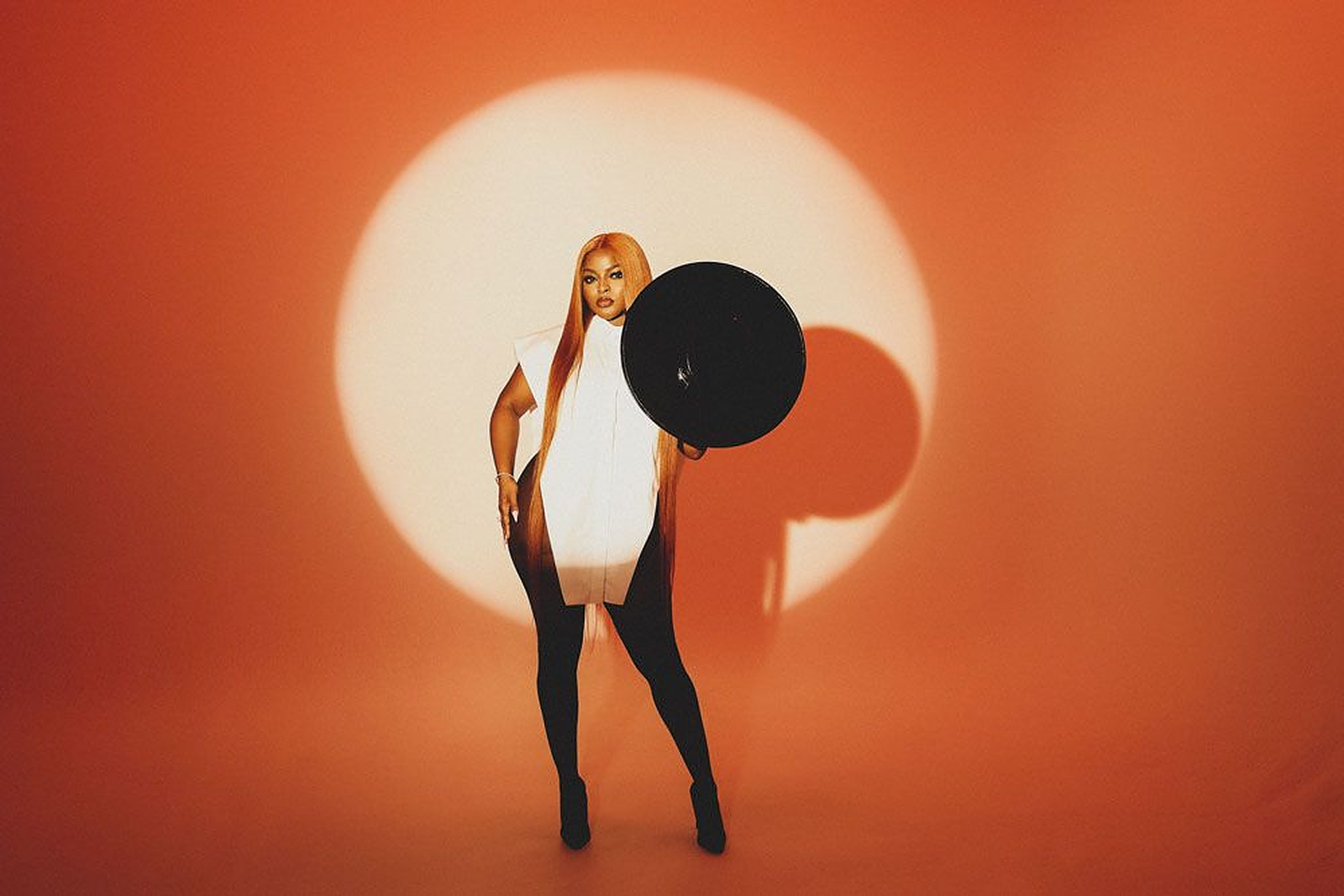 Grammy-Nominated Asiahn Returns With R&B Single: We Can
Three-time Grammy-nominated singer-songwriter Asiahn demonstrates her range and depth with a jazz-inflected sultry single, "We Can."
The sensitive song, in which she hesitantly invites a lover back into her heart, also features a sample from the late, great singer and actress Eartha Kitt at its core.
Like a lot of Asiahn's upbeat songs, "We Can" is hot, heavy, and uncompromising. Swift drum patterns shuffle underneath flutters of flute and sax as Asiahn swoops in to assert her place in a relationship.
"Don't got permission to fall in love with me, Unless I tell you so," she sings. The whole track is fun and fierce, and is punctuated by two interludes from Eartha Kitt, who talks about love and compromise and falling for oneself first and foremost—a sentiment that also holds true throughout Asiahn's lovingly rendered songs.
"We Can" follows the sultry "Fall Back" and continues the Los Angeles-based artist's transition from lovesick songstress to empowered star, as showcased on her Motown debut, The Interlude EP, released earlier this year. The EP debuted on multiple Billboard charts and earned Asiahn Billboard's Emerging Artist Spotlight, started at #33 on Apple Music Charts, and received support from fans and critics ranging from Halle Berry, Lena Waithe, and Keke Palmer, and many more.
Asiahn also plays the title character in the recently released Netflix animated series, Karma's World, created by Ludacris. The show tells "the story of a girl finding her voice and using it to change the world." Sounds like the ideal role for this 3x-Grammy-nominated talent who continues her steady rise, which includes being named Pandora's Artist to Watch 2021, participating in Live Nation's Black History Month, and Tidal Sessions performances.
Raised in Charleston but based in Los Angeles, Asiahn (pronounced "Ahh-zee-yahn") knew she needed a break between installments of her beloved Love Train EP. Creatively, she was inspired by something new: heartbreak, and picking up the pieces afterward. Thus, The Interlude—a five-track explosion of talent and control by one of music's most in-demand creatives—was born.
Showcasing new sides to the sultry, boundary-breaking artist, The Interlude tells the story of Asiahn realizing that the break between relationships signified the start of harvest season as she rediscovered herself after heartbreak, bouncing back from the pain and learning to speak her truth in every corner of her life. With songs like "Messed Up" and "Gucci Frames," Asiahn is giving you something to fall in love with throughout The Interlude, a project that tells the full story of welcoming vulnerability in service of getting ready to love again.
"If I'm going through something hard, I don't wanna write about it until I've healed, because otherwise I'm bringing you into my negative space and I have no resolve for you," Asiahn says. "And with this project, I wanna make sure I'm giving you just enough to be satisfied, but not enough to be full."
Asiahn is known for penning hits for massive stars like Jennifer Lopez, Pitbull, Drake, Lil Wayne, and Dr. Dre, but with The Love Train series, and now The Interlude, she's ready to usher you into her own world.
"At the end of the day, my music is my identity," she says. "And I can't expect anyone else to know what I want to say and how I want to say it. I'm the best person to tell my own stories."
Stream "We Can" on your preferred streaming platform and watch the official music video here.