Rucci Whips Lambos and Eats "Lamb Chops" in His Bankroll Got It-Produced New Single
Inglewood's Finest Emcee Teams Up with the Hitmaking Bay Area-Born Production Team for a Mouth-Watering Preview of Their Upcoming Collab Album–Bankroll Got It's First-Ever Collaborative Full-Length with a Single Artist.
With a breakneck flow and boundless ambition, Inglewood heavy-hitter Rucci has grown into one of L.A.'s most complete artists. Delivering a snapping and propulsive ode to the high life, Rucci squads up with Bay Area-based production team Bankroll Got It for "Lamb Chops." The new song showcases the chemistry between the Inglewood artist and hitmaking producers, with Bankroll layering a bouncy West Coast bassline with airy electric piano chords and tick-tocking bells that harken back to the earliest days of L.A. gangsta rap.
Rucci swerves into the production like a souped-up sports car, unfurling a series of breakneck bars with a snarling delivery:
"Got a big AP, I can't even tell the time/Don't be lookin' at my neck if you don't want to go blind."
In the video, directed by Stacking Memories, Rucci speeds down Centinela Avenue in his big-bodied Lamborghini Urus, heading to a parking lot to do donuts and chomp on some perfectly-cooked red meat. "Lamb Chop" is the first salvo from the upcoming joint album by Rucci and Bankroll Got It. The first-ever collaborative album between the production team–responsible for producing platinum hits for artists like Latto and Coi Leray, among others–and a single artist, Rucci's next project arrives later this year via Mackk&Co/EMPIRE.
Since emerging in 2018 with his breakout mixtape El Perro and staking his claim as one of his region's most vital artists with 2019's Tako Son, Rucci has gracefully grown into his status as one of the West Coast's top dawgs. 2022 was a busy year for the 28-year-old rapper, marked by three full-lengths, two EPs, and countless music videos. He made the biggest splash with El Perro 2, which featured guest spots from G Perico, 1TakeJay, and Wallie The Sensei. Rucci made waves online with "Tell Your Friends" ft. Kalan.FrFr, which racked up over 2 million streams across platforms. Hits from Rucci's deep catalog (150 million career streams to date) continue to percolate in the West Coast, including the G Perico collab "Keep Killin" (nearly 10 million total streams), the Blxst-assisted ballad "Understand" (4.9 million Spotify streams), and "Hoodrat," a Boosie Badazz-featuring banger from Kourtesy Of Us, Rucci's collaborative project with frequent rap partner AzChike.
Rucci started 2023 on a high note, sharing the Been Here, Still Here EP, a collaboration with L.A. beatmaker Cypress Moreno. Stay tuned for much more music from Rucci, as the Year of the Dawg kicks into high gear.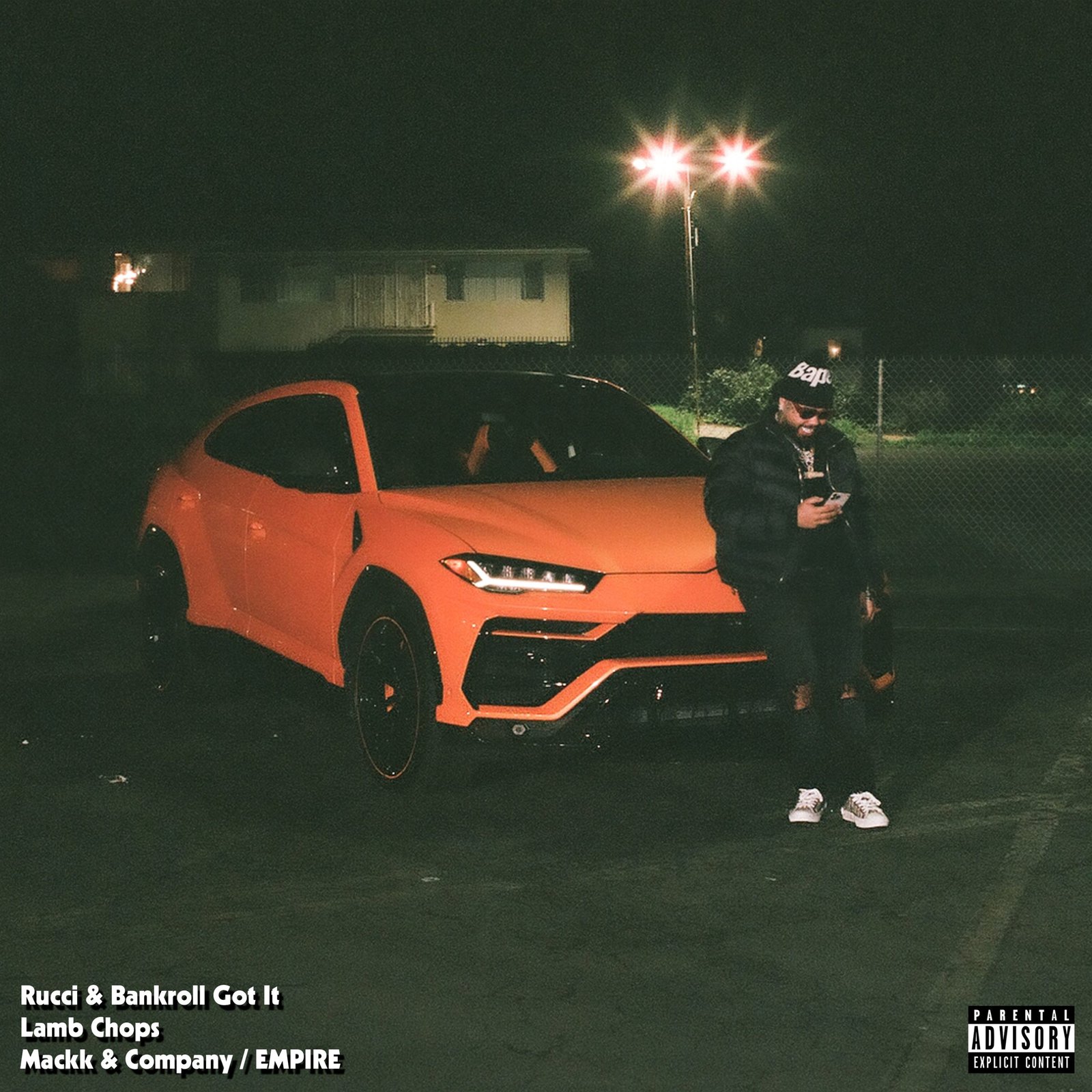 About Rucci:
"When something is great, you aren't always able to explain it," says self-made Inglewood rap star Rucci. "I want to keep giving the fans stuff, and I don't want them to figure me out."
Since the mid-2010s, Rucci has established himself as an elite voice among the new West Coast. A student of the greats before him, Rucci insists on evolving and flaunting his range while appeasing the millions of fans that have supported his career thus far. Following up a busy 2022, which saw the release of his acclaimed mixtape El Perro 2, Rucci is ready to go even bigger in 2023 with multiple projects, starting with the Been Here, Still Here EP w/ Cypress Moreno. "I want to rebrand myself," says the 28-year-old. "I want to show the West Coast that I'm here to enhance anything we got going on musically."
About Bankroll Got It:
Bankroll Got It is a platinum production duo, comprised of brothers from the Bay Area. Growing up, they were inspired by Dr. Dre to become heavy-hitting producers in their own right. They have produced songs for superstar artists such as Megan Thee Stallion, Latto, YG,, Coi Leray, Polo G, and Lil Baby. In 2023, they're returning to their West Coast roots, teaming up with Inglewood's Rucci for their first-ever full-length collaborative project with an artist.