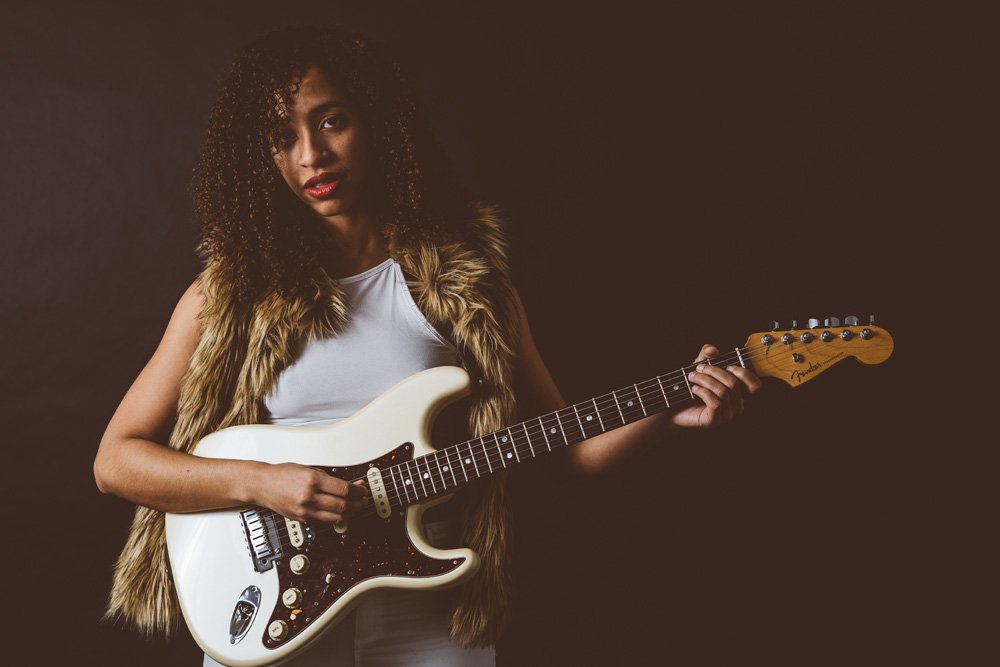 Soul/Pop Guitarist Jackie Venson Signs to UK Label, Big Indie, and Releases NEW Single
Austin-born, idiosyncratic singer-songwriter Jackie Venson's fierce new single "A Million Moments," via Big Indie Records premiered on OVRLD.
Venson will be performing live at Antone's, Austin on 16th December 2018, where Big Indie Records are set to make their US debut of Big Indie Big Nights; a recurring event where the local label shows off their biggest, brightest talents and provides a stage to emerging artists in Texas.
The single follows up her EP Transcends (9/30/17) and several singles released throughout 2018 following a rave-reviewed performance at this year's Austin City Limits. It combines Venson's staple blend of blues, rock, R&B, and soul to create a combustible cocktail that, when mixed with her raw power and warmth, is unforgettable. "A Million Moments "is instantly infectious, fusing alt-pop sensibilities with Venson's undeniably impressive guitar skills to create something that marries the sounds of Gary Clark Jr. and Regina Spektor effortlessly.
Originally a classical pianist, Venson picked up the guitar shortly after graduating from Berklee College of Music. She then made the giant leap from the traditions of classical music to the grittiness of blues and soul. Her live performances revisit what makes music so powerful; emotion and passion.
She has already supported the likes of Aloe Blacc, Curtis Harding, TV on the Radio, Gary Clark Jr and Earth Wind and Fire to name a few, as well as performing at a plethora of prestigious festivals including SXSW, John Coltrane International Jazz, and Blues Festival and Open Air Blues Festival.