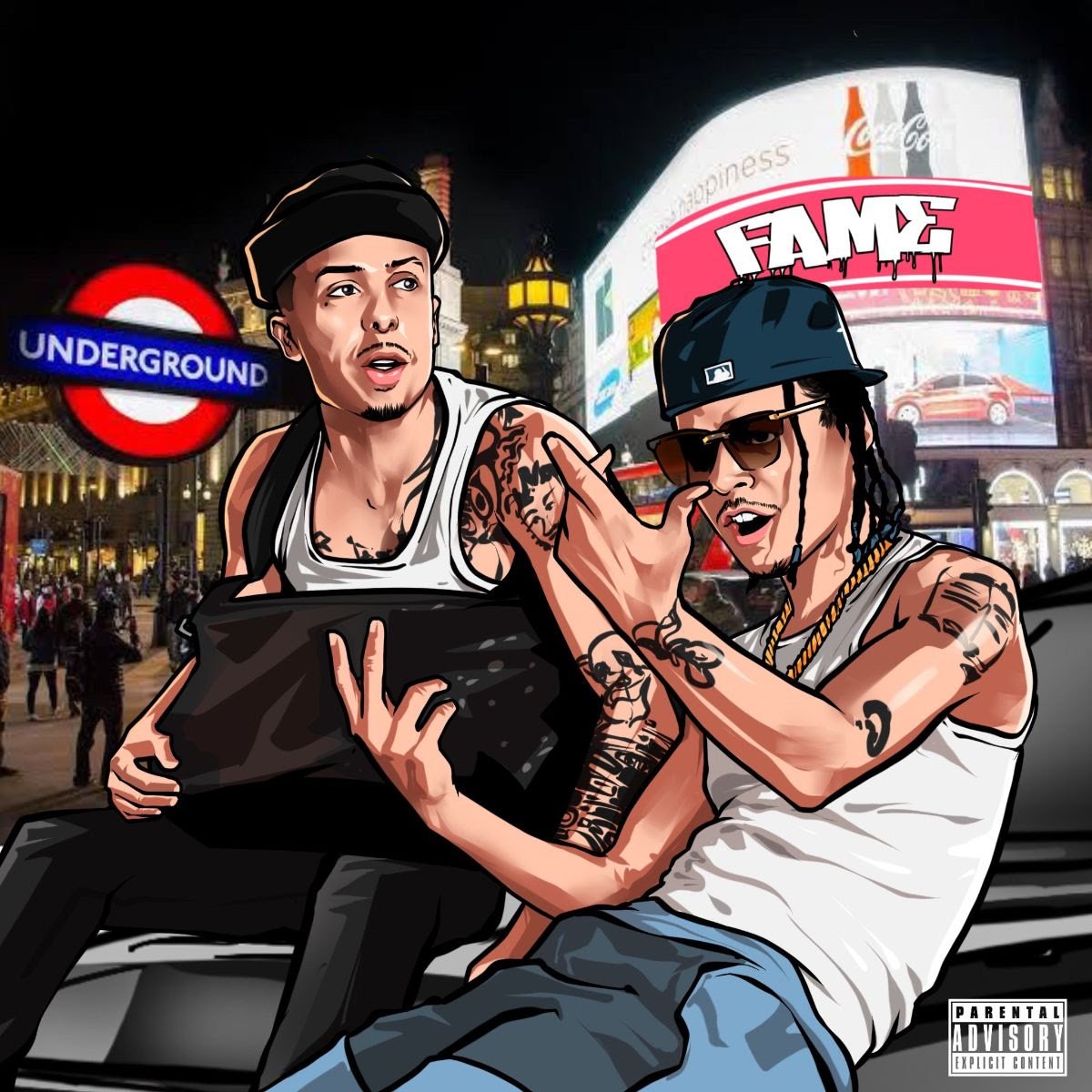 SWN And Dappy Release New Single: Fame
SWN teams up with Dappy to deliver a melodic masterclass with latest banger "Fame."
SWN is an undeniable talent and a name that is quickly rising through the world of UK rap. The producer, songwriter and artist has earned his stripes with work alongside Unknown T, Loski, Krept and Konan as well as leading the charge on a string of his own releases over the last year. Teaming up with fellow Camden sensation and chart topper Dappy for his new single "Fame," SWN brings things to a whole new level for 2022 as he affirms his status as the "next to blow."
Leaning on the melodic and harmonious rap flair that is shared in differing ways by SWN and Dappy, "Fame," produced by Goon Cartel and SWN, begins with an infectious melody that is quickly backed up with banging 808s and vibrant percussion. Lyrically exploring the struggles they face during the "come up" and the changes in how people treat them, SWN and Dappy go back to back on the verses with witty wordplay, adding an array of adlibs to create a flawless blend for the single.
Having teased fans with snippets of the track on social media before the single released, the interest surrounding the collaboration instantly started bubbling, gaining tens of thousands of views and adoration from top caliber artists such as Yungen, and Bossman Birdie. Whilst SWN originally nurtured his production skills, his step out into his solo career already boasts an extensive cataloge of successful hits including "PS5," "Gasolina," "Late Nights" and "How I Stay," as well as his most recent release, Tropicana. The rising star has received rave reviews by industry tastemakers and music lovers and is on course to elevate to a higher echelon in the scene.
From the same stomping ground of Northwest London, the collaboration between SWN and Dappy is the perfect combination of artistry and comradery. A pillar within the UK Music scene, Dappy brings with him a 4 x platinum wealth of experience that has seen him recently release hit project "Fortune," which included the UKs hottest artists such as Stefflon Don, M24, Backroad Gee, Shaybo, Nafe Smallz and Abra Cadabra.