New Dark Folk/R&B Single From Sage Bava: Stronger
The mystical Sage Bava has just dropped her new track "Stronger."
Sage Bava strives to envelop you in a healing space through her dark folk/R&B style with hints of Latin undertones.
Originally from Odanata in Upstate NY, she spent her childhood surrounded by many different species and nature on a farm, instilling her with a passion to stand up for creatures without a voice and protect our natural world. Hence the name Bava (bad.ass.vegan.advocate). She has solo backpacked all over the world after earning a scholarship to go to a performing arts school in the UK.
After working in theatre and living in NYC for a few years she is now going back to her nomadic backpacking ways as a songwriter, musician, creator and yogi. Her music is about overcoming darkness with stories of socio-cultural power dynamics and touches on moods of Neuroplasticity and healing from trauma. She hopes to create healing sounds and share stories of overcoming and growth. Music is a powerful healer.
Her latest single "Stronger" opens with a gathering of sultry, soft vocals over a Latina-style guitar riff exuding a totally idyllic and exotic atmosphere. Bava's velvet vocals give a calm and composed aura, while the production has alt-folk moments wrapped up in a bright bubble of R&B. With flushes of jazz, the guitar dances across a catalog of wavy notes.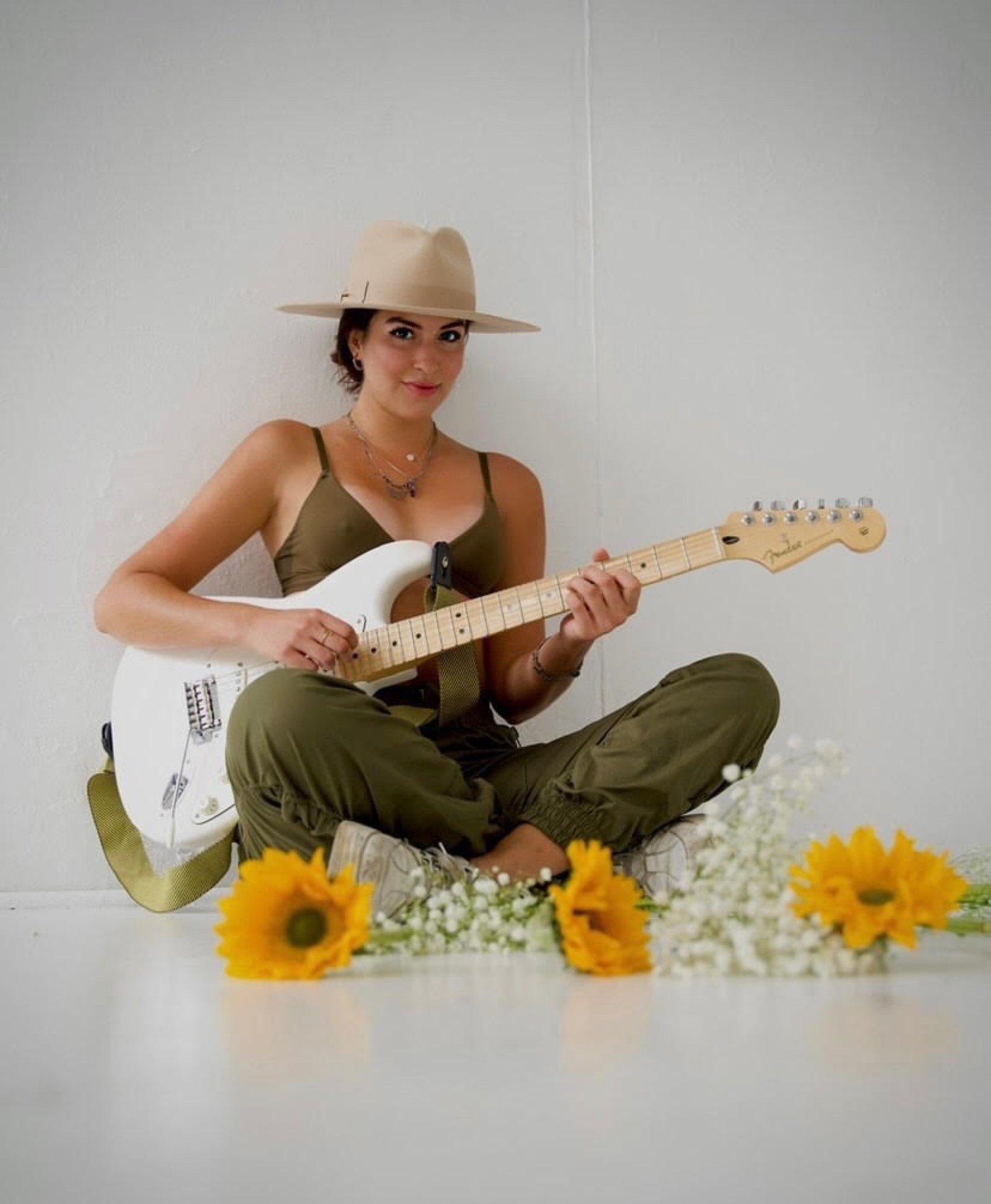 "Stronger" is a reminder to the songwriter of her inner-power and strength despite life's hardships, as she says, "Stronger was written in a time of unravelling of my mind of years of tightly wound coils of trauma, systemic beliefs and my own doubt and guilt."
With rich, tropical, fluid soundscapes feeling both delicate and grounded, it comes as no surprise that Bava grew up surrounded by a utopia of nature and animals. With her nomadic spirit and love for exploring, the Brooklyn-based artist takes inspiration from strong female artists sharing, "I love female artists that have created their own sound.
I am working towards being able to say I do that. Artists like Kimbra, Lianne La Havas and Sabrina Claudio who speak on women's strength through the dichotomy of softness/sensuality and strength/grit."