Clakit Transforms Backpack Straps Into Easily Accessible, Secure Storage
On-demand storage on the front of the body where items can be safe from theft, easily accessible yet hands-free.
Backpacks are great for carrying things, but items in the pack are difficult to access without stopping and taking off the bag. Plus belongings are prone to theft since they are out of sight. Backpack shoulder straps are within view at all times and easily reached but they have no storage. The StrapPackTM by Clakit solves this backpack storage problem with secure yet accessible pouches that easily clip to backpack front shoulder straps.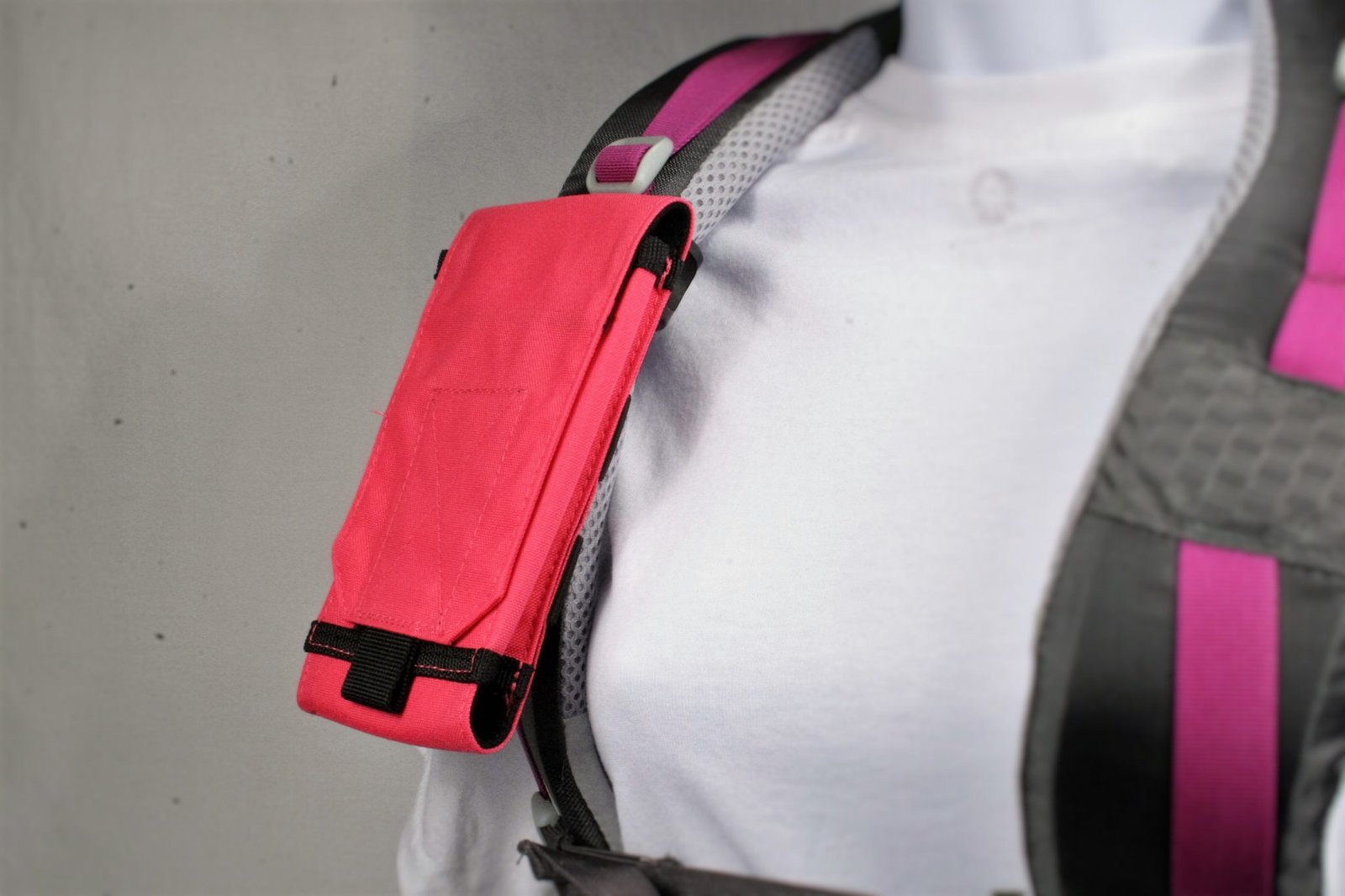 With StrapPacksTM valuables such as smartphone, wallet and passport are always within sight reducing the risk of theft. Items are also available in an instant so cameras are always at hand for that once-in-a-lifetime photo, water is available on the go and travel tickets can be given to the agent without fumbling through pockets.
Many people carry their smartphone in their hand when traveling or hiking because it is too much effort to take off a backpack and get it out of a pocket for every call or picture. This often leads to dropped phones, broken cases and costly repairs. With StrapPackTM smartphones are safely stored in a padded pouch but also accessible for that important call or to access the GPS function or take a picture.
Each StrapPackTM comes with a patented Clakit Clip that wraps around a backpack shoulder strap and locks into place fitting padded shoulder straps up to 3 inches wide. Designed to install in seconds and hold a firm grip so that items do not shift or slide down the strap, StrapPackTM pouches keep gear always visible, secure from theft and within easy reach. StrapPackTM pouches are available in styles including a Smartphone Pouch, Water Bottle Pouch, 2-Zipper Travel Pouch for tickets/wallet/passport/phone, Adjustable Utility Pouch for GPS/radio/electronics and a general purpose flip lid Pocket Pouch.
James Wong, Trainer for the San Francisco Fire Department Neighborhood Emergency
Response Team had this to say about Clakit StrapPacksTM:

"Great product, well made and versatile. Gives the user the ability to custom-design their backpacks to be more functional by adding pouches where they want to. Keeps your item accessible. I highly recommend these products."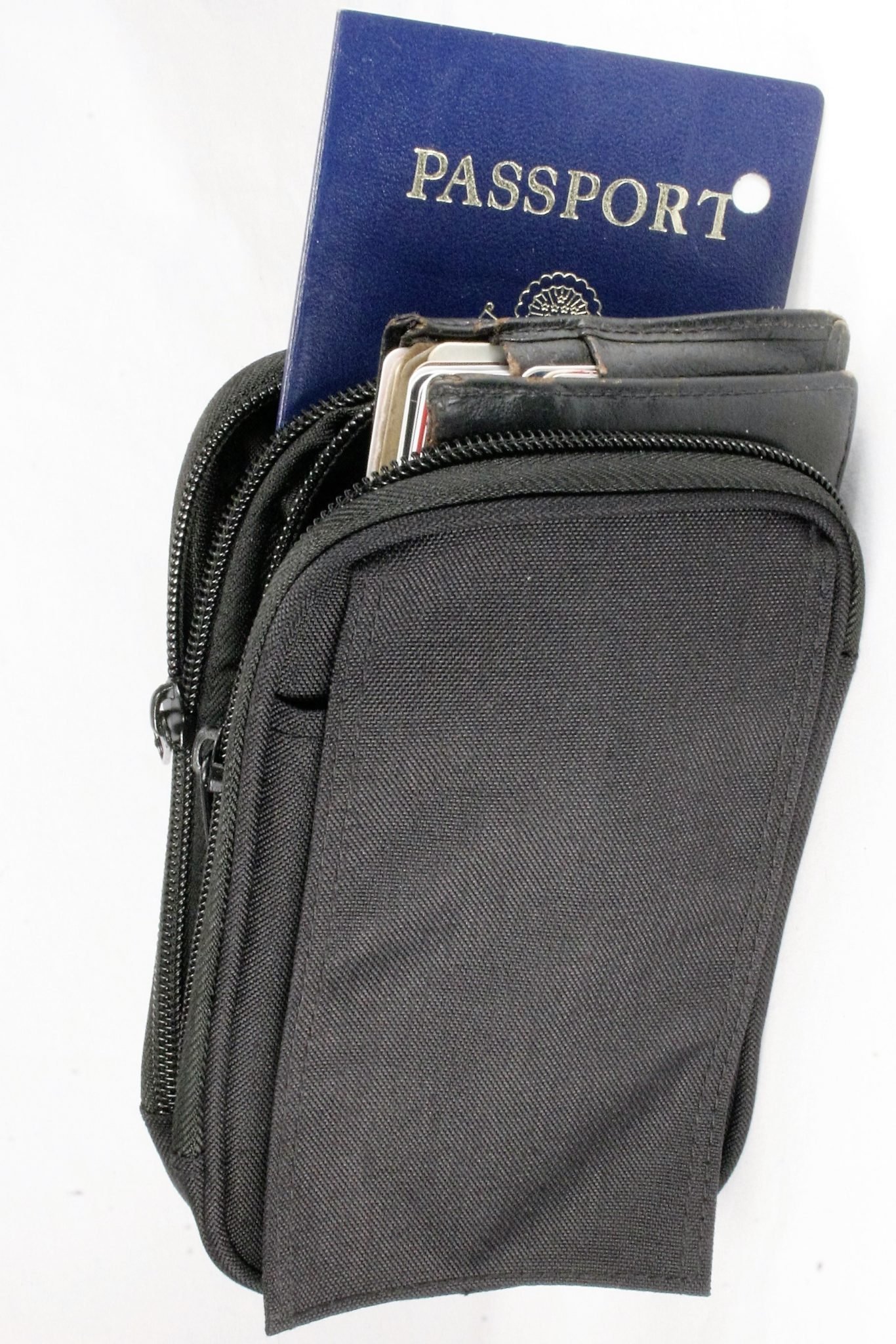 Larry Schessel, the Clakit founder, is an avid hiker and traveler.
"Backpacks are great for carrying things on your back. But they are inconvenient for accessing gear you often need like your smartphone for pictures, water and snacks. They also leave you at terrible risk of pickpocketing. Storing gear on the front pack straps just makes more sense. But most backpacks do not have front storage or the pockets are so tiny nothing fits inside them. StrapPacks make it easy to add secure strap storage to the front of any backpack."
StrapPacks range in price from $14.95 to $19.95 and are available on Amazon and the website.The patented Clakit Clip can also be purchased separately to use with other types of pouches as well as action cameras such as GoPro cameras.