New App Gives Users All The Features Of Belief, Safety and Security
Kazoo, a new app focused on being an all-in-one emergency response resource, is seeking investors to bring the final product to market.
What if your phone could immediately alert authorities and your family and friends about a potentially unsafe situation you are in? Not only can the new app Kazoo do that, but it does a lot more, too.
Launching in June, the new app offers all the things that people want when it comes to staying connected and safety and security. Kazoo offers precise 30-day location history, which may help with COVID-19 contact tracing, and connects with 4,500 emergency call centers around the country.
"We have gone to great lengths to create an app that provides people with everything they need and want," explains Luna Howard, the chief executive officer and co-founder of Kazoo. "When you compare what all Kazoo can do for people, it is clear to see that there is nothing else that compares. The features will bring all users and their family members security and comfort."
Rather than have numerous apps that all offer different features, Kazoo has been designed to be all-inclusive, helping to keep people in contact with friends and family and capture and send personal safety notifications to authorities. The SOS video streaming offers a level of security that no other system has.
Kazoo is currently seeking investors to help with the next round of bringing the complete app to market. They started with an initial investment of $400,000 of their own, and are currently seeking another $250,000. They have raised more than $60,000 from over 115 different investors thus far. The company is offering a 20% valuation discount exclusively for friends and family who invest before they reach the $100,000 mark of the new funding round.
The app offers something that no other app provides, which is SOS live on-scene video streaming technology.   When someone is in a dangerous situation they can use their phone to easily take pictures of the scene, provide live video streaming, and more. The new app provides many features, including those for a person in a crisis situation, as well as for their emergency contacts. These features include:
Person in Crisis
The ability to instantly live stream video of an unfolding scene
Receive communication from emergency contacts
Call 9-1-1 (local authorities) on one screen
See which contacts are actively viewing, have viewed or haven't viewed the stream
Take photos during a live stream
Automatically saves incident to the cloud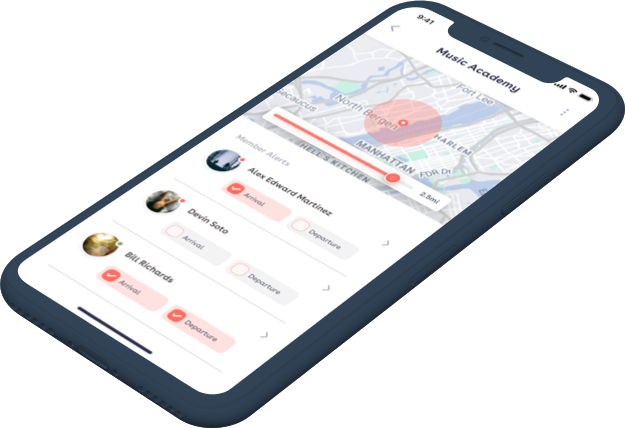 Emergency Contact
Instantly view a live stream of incident
Pinpoints exact location on Person In Crisis (on the same screen as the incident is live streaming)
View incoming phone number to connect to location emergency call centers
Share live link with first responders and authorities
Communicate with Person In Crisis
Rewind live stream
Automatically saves incident to the cloud
"Kazoo is a safe and secure app that brings together everything you need to plan, track, and protect your life," added Peter Goodman, president, and co-founder of Kazoo. "It's designed to be safe, secure, and provide users with the information and communication abilities that they need. Our SOS video streaming sets us apart."
Kazoo launch is in perfect timing because it can be helpful with the COVID-19 environment. They recently secured a partnership with the leading public safety technology company that provides life-saving data from millions of connected devices to 9-1-1 and first responders. The partnership will be announced with the launch on June 8, 2020. The app directly connects with 4,500 emergency call centers nationwide. It's also relevant to COVID-19 relief if there is a shortage of healthcare workers, helping emergency scenes to easily be prioritized for dispatch. Further, Kazoo is able to play an important role when it comes to COVID-19 contact tracing. Many people don't trust large companies, such as Apple or Google, with their information, but they do trust using a smaller network like Kazoo.
The app has been built on Amazon Web Services, which is the most secure cloud computing environment. Users can send personalized invites to those they want in their personal circle. In addition to location sharing and video messaging, users will have access to a 30-day location history.
Kazoo offers a solid investment opportunity within the market. There are 1.7 billion smartphone users around the world, creating a $285 billion total addressable market. Investors currently have the rare opportunity to get in on the ground floor of a next-generation emergency services technology that is being run by a high-caliber management team comprised of experienced entrepreneurs and business leaders.
For more information about Kazoo investment opportunities, visit the site at https://wefunder.com/kazoo. To learn more about the app and team behind it, visit the site at https://getkazoo.com/ or view the video at https://www.youtube.com/watch?v=seF-4O7rkEM&feature=youtu.be.