3 Of The Most Luxurious Hotels In Europe
Old-world charm meets modern luxury in 3 of Europe's greatest hotels.
Cobblestones on city streets, towering cliffs, and the spray of the sea – these 3 luxurious European hotels capture the wonder of the environment. Crafting natural beauty, regal history, and modern opulence into a single building, these hotels are the crown jewels of already otherworldy retreats.
1. Iconic Santorini: Greece
Iconic Santorini is a Cave Hotel which makes it unusual architecturally and one of the few hotels that truly reflects Santorini's history. As Architectural Digest noted, the rooms at Iconic Santorini "take the rustic Cycladic aesthetic to a new level of refinement." Named Greece's Leading Boutique Hotel at The World Travel Awards in 2014 through 2017, four years in a row, the property has maintained a sustained perfect rating on TripAdvisor since opening in 2013.
A truly extraordinary place, recreated from former homes and shops in one of Santorini's typical white-cube villages, this exquisite hotel showcases suites that echo the island's unique style of white vaulted caves, each deftly restyled with modern amenities. The task of transforming the village into a hotel was assigned to the Athens-based architectural/design firm, A&T Kontodimas.
From the sea, the breathtaking view of Imerovigli village hasn't changed – the five-level hotel fits right into the cliffscape. Indoors, the Kontodimas team harnessed the caves' rough-hewn white walls and vaulted ceilings to fashion a setting that recalls the Greece of bygone days but adds touches of contemporary elegance.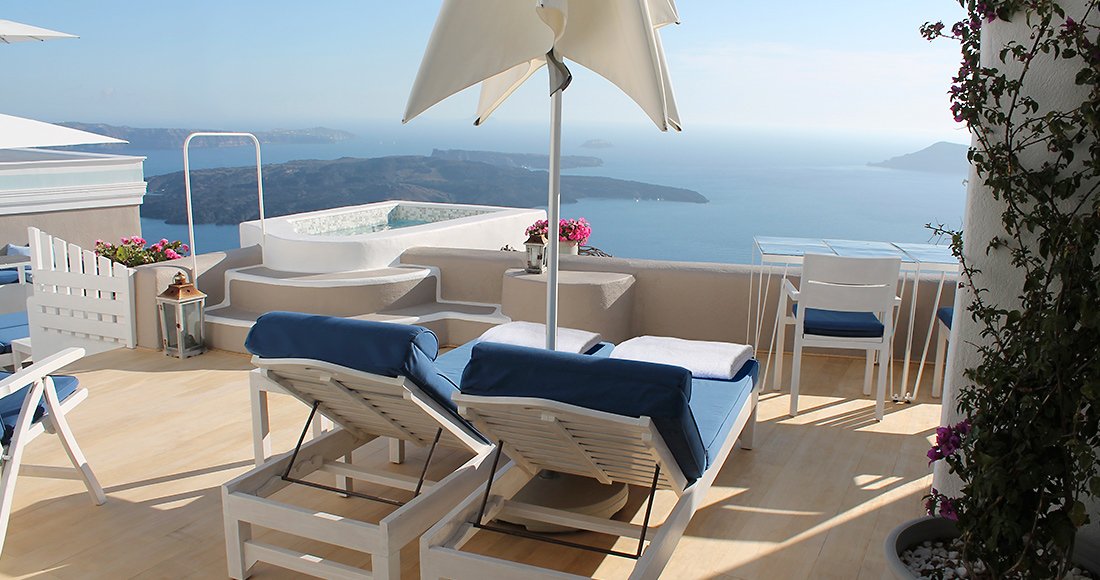 2. Hotel Eden: Rome, Italy
Closed for just under 18 months, Hotel Eden reopened back in April 2017, bursting back onto the scene with 98 new rooms and suites, unmatched views across the Rome skyline and Europe's first spa to offer treatments from award-winning skin-care pioneer Sonya Dakar.
3. Hôtel Martinez: Cannes, France
The Hôtel Martinez just steps from the Boulevard de la Croisette, is no stranger to the Hollywood crowd, driving droves of A-listers to its Art Deco-inspired hotel since the 1920s. The Penthouse Suite, at $53,000 per night, remains its top accommodation with a wood-paneled terrace, greenery, sun lounges, and original Matisse and Picasso paintings.