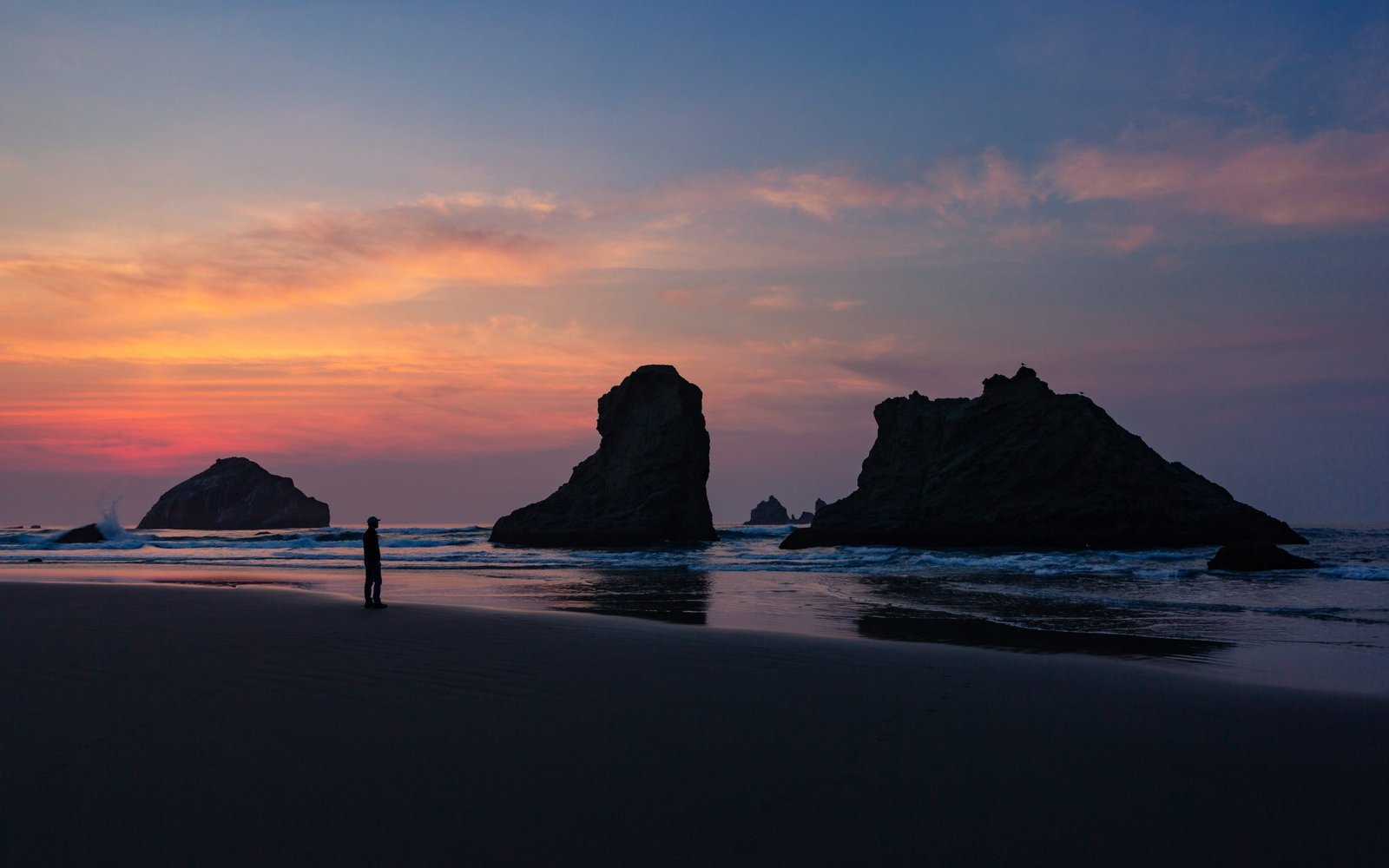 8 Beautiful Beaches Worth Visiting In The Pacific Northwest
When you think of the Pacific Northwest, most people think about all the rain associated with those states.
Despite the reduced amount of consistent sunshine, the Pacific Northwest more than makes up for it in its beautiful, pristine beaches.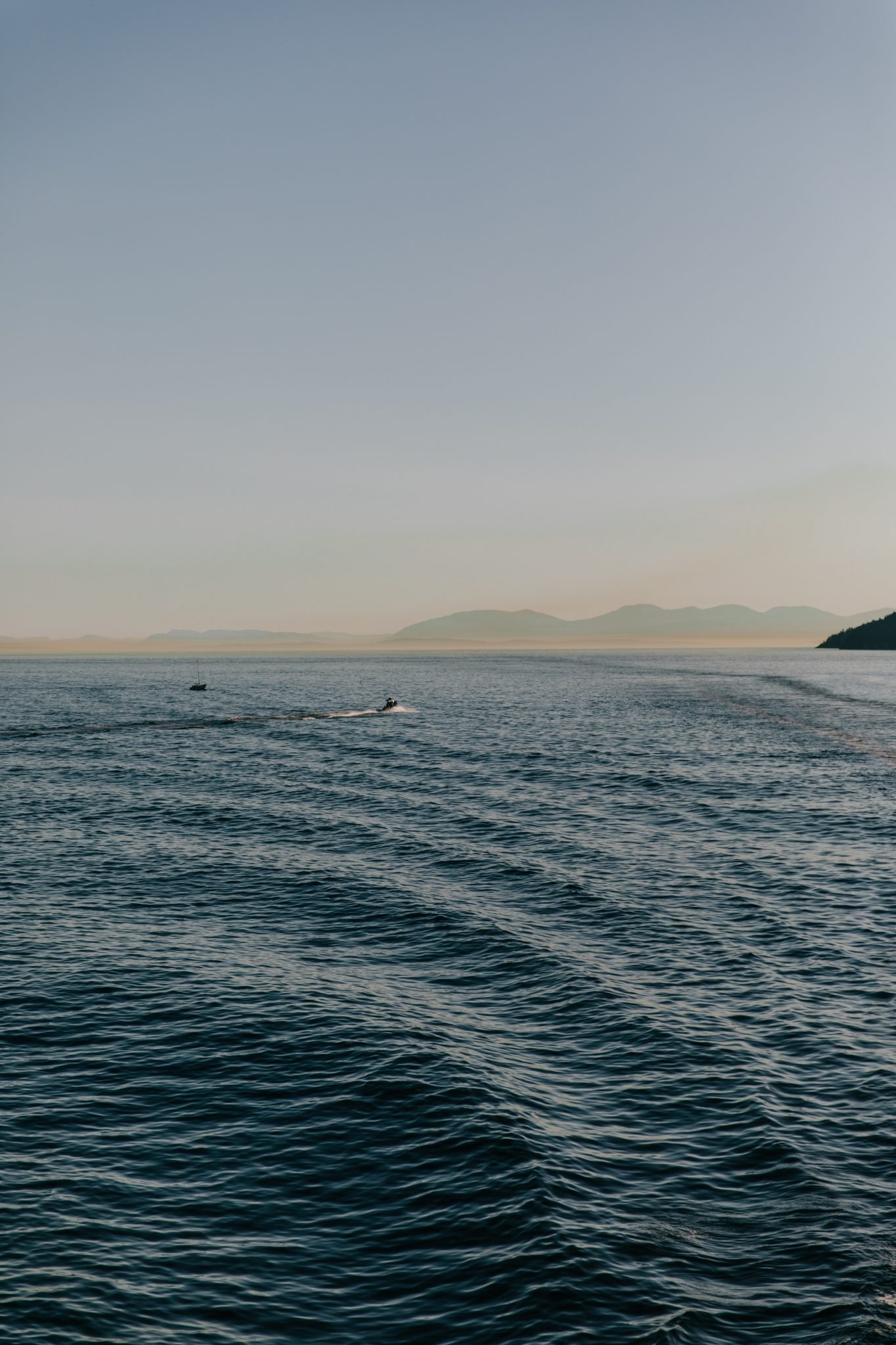 In hitting the sandy shores of places like Oregon and Washington, you can rest assured in knowing that it's an experience unlike that of "The Sunshine State" or "The Golden State." Instead of a scorching hot sun in the ever-popular "touristy" beach destinations, the beaches of the Pacific Northwest offer you rugged coastlines, cooler temperatures, and an abundance of sea and wildlife… It truly is a breathtaking sight to see.
If you're planning a vacation in the Pacific Northwest area, you can't forget about the beauty of the beaches there. Here are eight of the best beaches worth visiting that the Pacific Northwest has to offer.
8 Beautiful Beaches Worth Visiting in the Pacific Northwest
1. Long Beach
Just across the Oregon border, Long Beach, located in Peninsula, Washington has 30 miles of white sand waiting for you to wiggle your toes in. Unfortunately, it isn't a beach safe enough to swim in. But that's no reason to not pay Long Beach a visit!
It's only at Long Beach where you'll find some of the best diversions around. Do you know of any places that offer locals and tourists alike a World Kite Museum? Of course not! In addition to that, runners and cyclists will be able to enjoy over eight miles of sand dune trails.
If Long Beach isn't on your bucket list of best beaches to visit, it would be in your best interest to add it because it's definitely worth visiting!
2. Cannon Beach
It's pretty safe to say that Cannon Beach is more known for its 235-foot Haystack Rock than it is for the US Navy cannon that the town is iconically named after.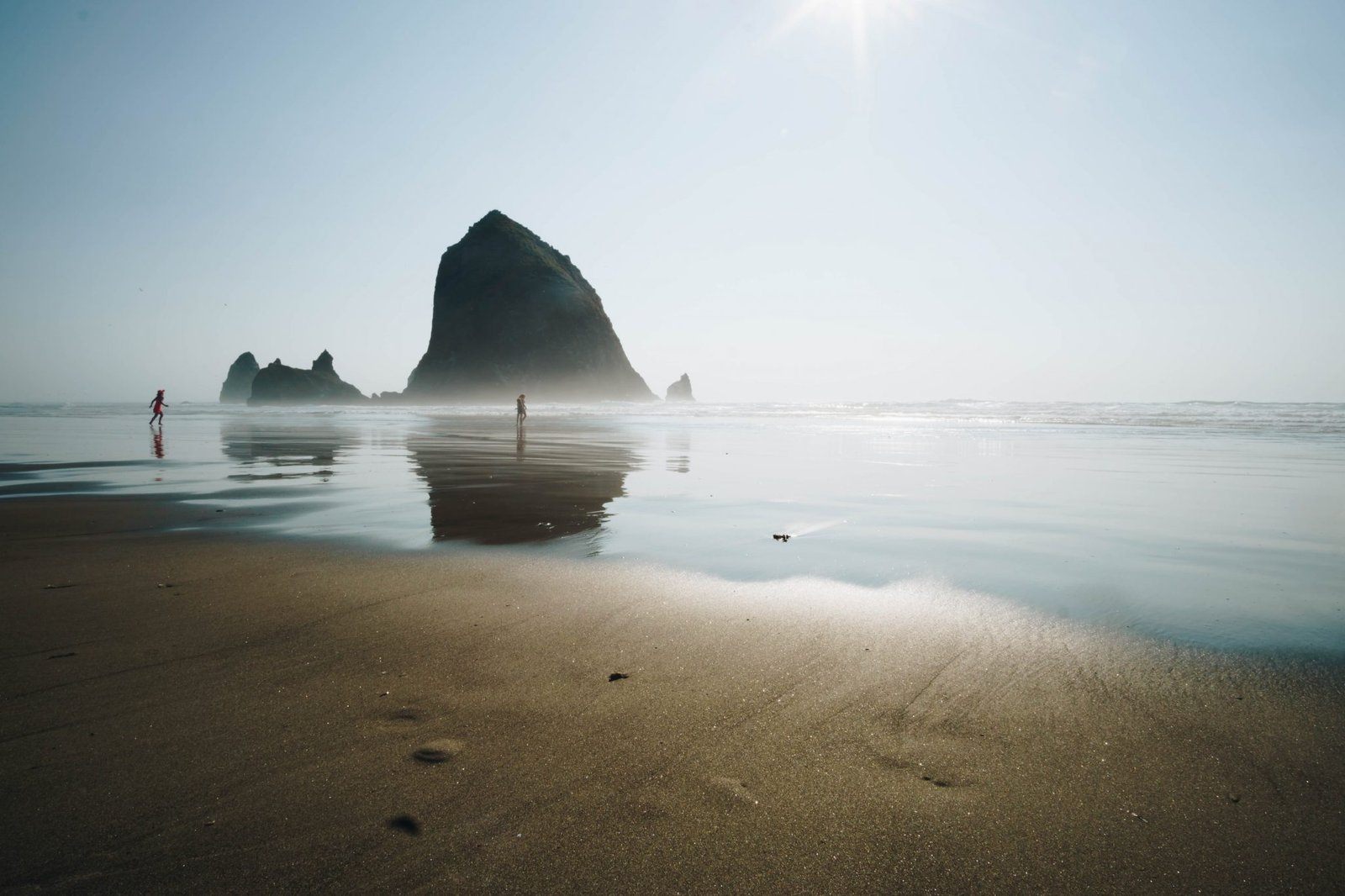 Whether you choose to visit for a day or a week, you can spend your time enjoying the Tufted Puffins in the spring and summer months or you can simply stare in amazement at the Oregon coast while waiting on the beautiful pacific sunset. However you choose to spend your time at Cannon Beach, it will be well worth your trip.
3. Rockaway Beach
For more than a century, Rockaway Beach has been bringing families together to create lifelong memories on the beautiful Oregon coast. Upon entering the beautiful beach, you'll immediately notice the plethora of fun things to do.
There's no need to mention the seven miles of beautiful soft sand, but in addition to that, visitors can enjoy the mouthwatering restaurants and the treasures that can only be found in the town's most unique one-of-a-kind shops.
When planning your next beach vacation make sure to include a trip to Rockaway Beach! You'll see why families have been visiting this little beach town for over a century!
4. Cobble Beach
Home of the Yaquina Head Outstanding Natural Area, this beautiful beach is known for its smooth, ebony black stones that were the remains of an ancient volcano eruption. In addition to being known for its beautiful stones, you might also be surprised to know how rich their sea life and wildlife are. Everything from sea lions and harbor seals to starfish and anemones, you'll be amazed at the wildlife and sea life up close and personal.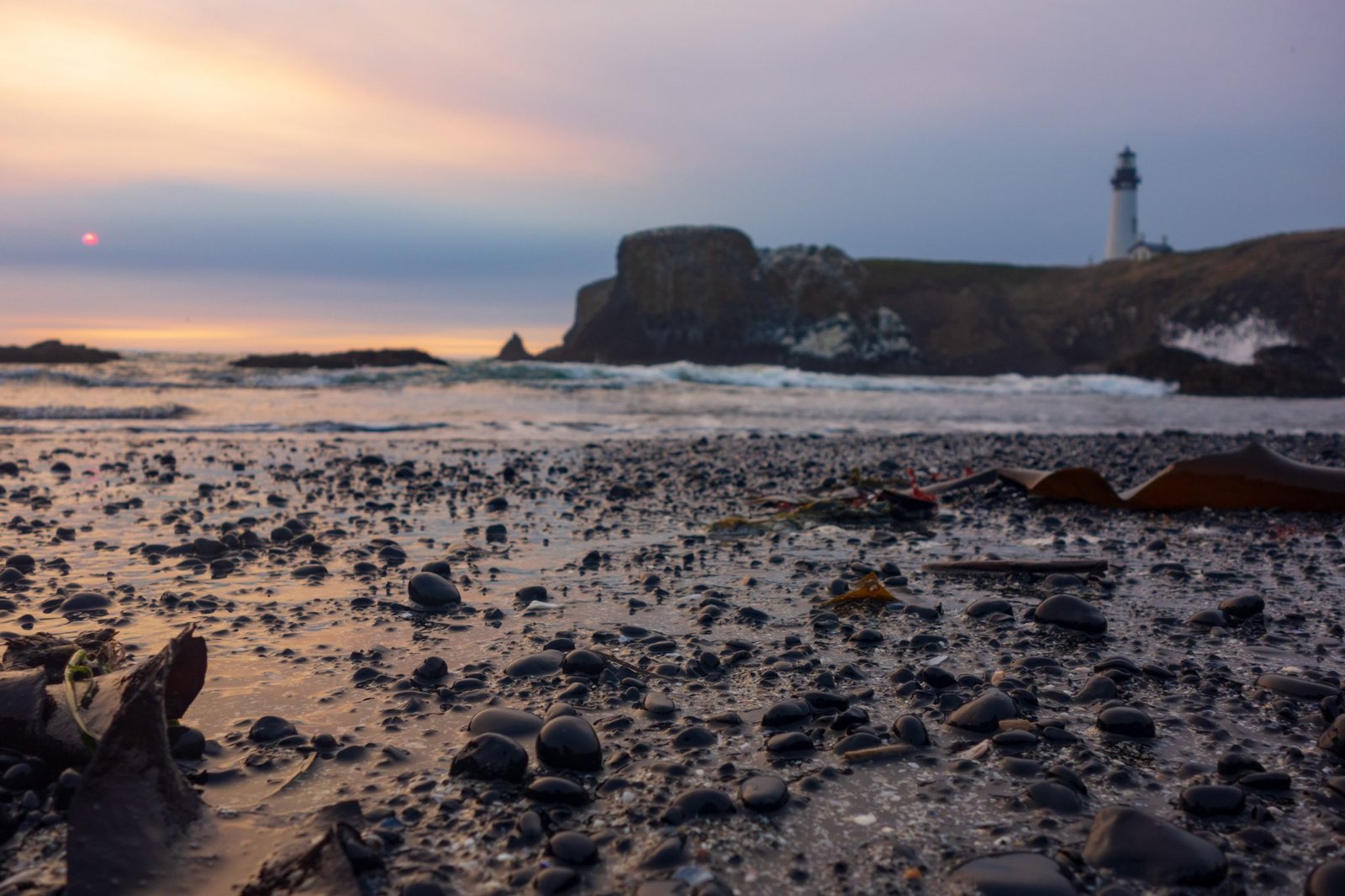 5. Deception Pass State Park
As the direct connector of Whidbey and Fidalgo Islands, this beautiful state park is the most visited in the state of Washington. And while it may not look like your average beach in Florida, it's not deceptive in how it is one of the best representations of the beauties of nature.
Locals and visitors alike can experience 38 miles of hiking trails, not to mention the 3-mile bike trails and 6-mile horse riding trails. If you're looking for the beautiful scenery of forests meeting overhanging rock cliffs, Deception Pass State Park has all of that and more to tickle all of your senses.
6. Manzanita Beach
Located 20 minutes south of Cannon Beach, you'll run right into Manzanita Beach. You can take a barefooted stroll along the seven-mile stretch of the beach's soft sand or get a bird's eye view of the beautiful beach by hiking the majestic trails of the Neahkahnie Mountain… No matter how you decide to consume this inviting beach, make sure you come back in the evening to catch one of the most beautiful sunsets you'll ever see in your life.
7. Bandon's Beaches
If you've never been to southern Oregon, you may not know that it's full of remote beaches that are equally known for their beautiful beaches as much as they're known for their beautiful sunsets. The beaches in Bandon are among some of the most pristine beaches in Oregon.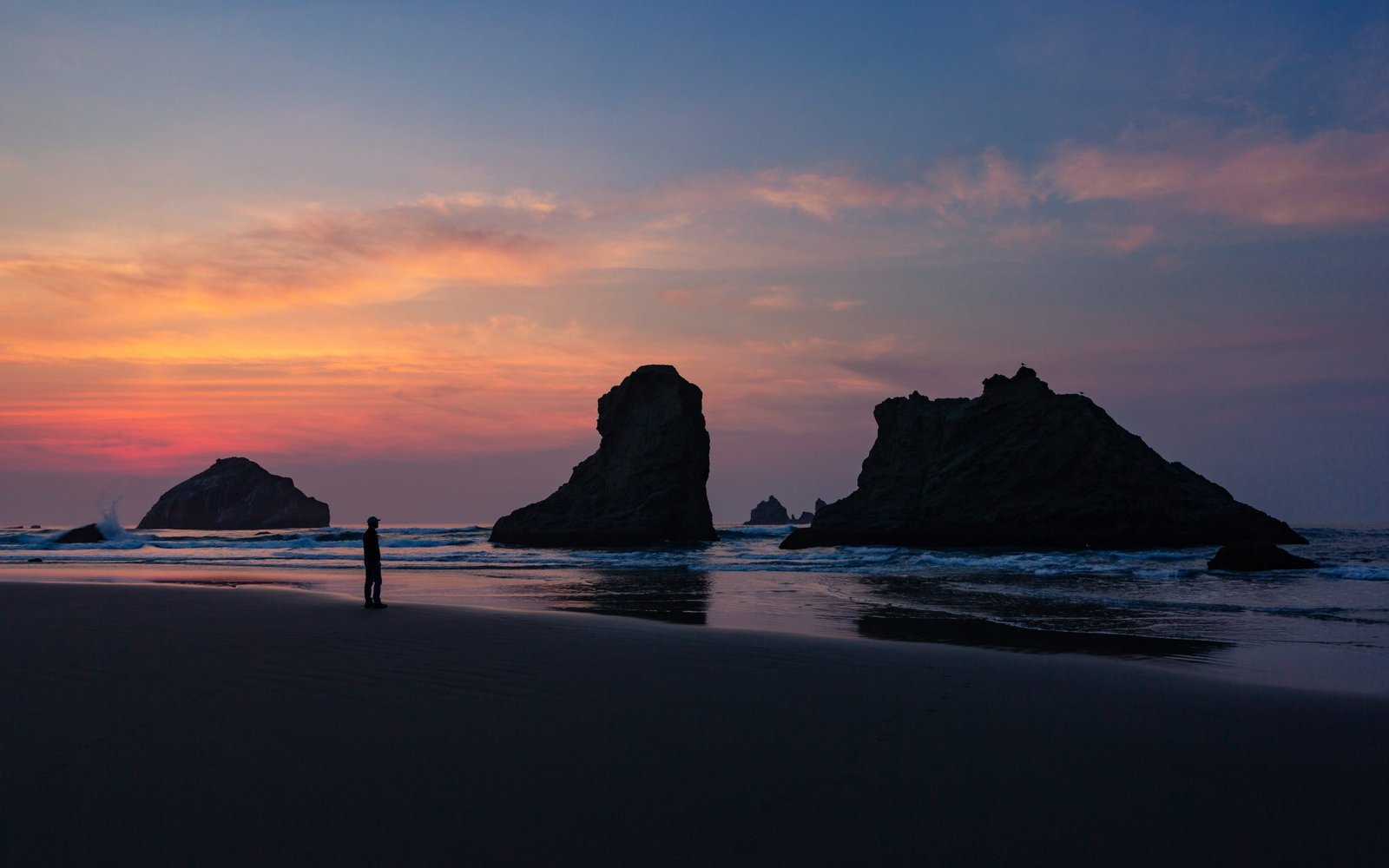 Bandon's Beaches offer you Bullard's Beach to gaze at the lighthouse and Face Rock for the Tufted Puffins. One of the best parts about the wildlife in the Pacific Northwest is that it's protected by the Oregon Islands National Wildlife Refuge. This protection is why visitors are able to see the abundance of wildlife. It's definitely the perfect location to visit when you need your "fix" for nature and wildlife!
8. Cape Disappointment State Park
In complete opposition to its name, Cape Disappoint is going to do everything but disappoint. Home to two main beaches, Benson Beach and Waikiki Beach, both are monitored by lighthouses and have been known to attract families and clam diggers alike!