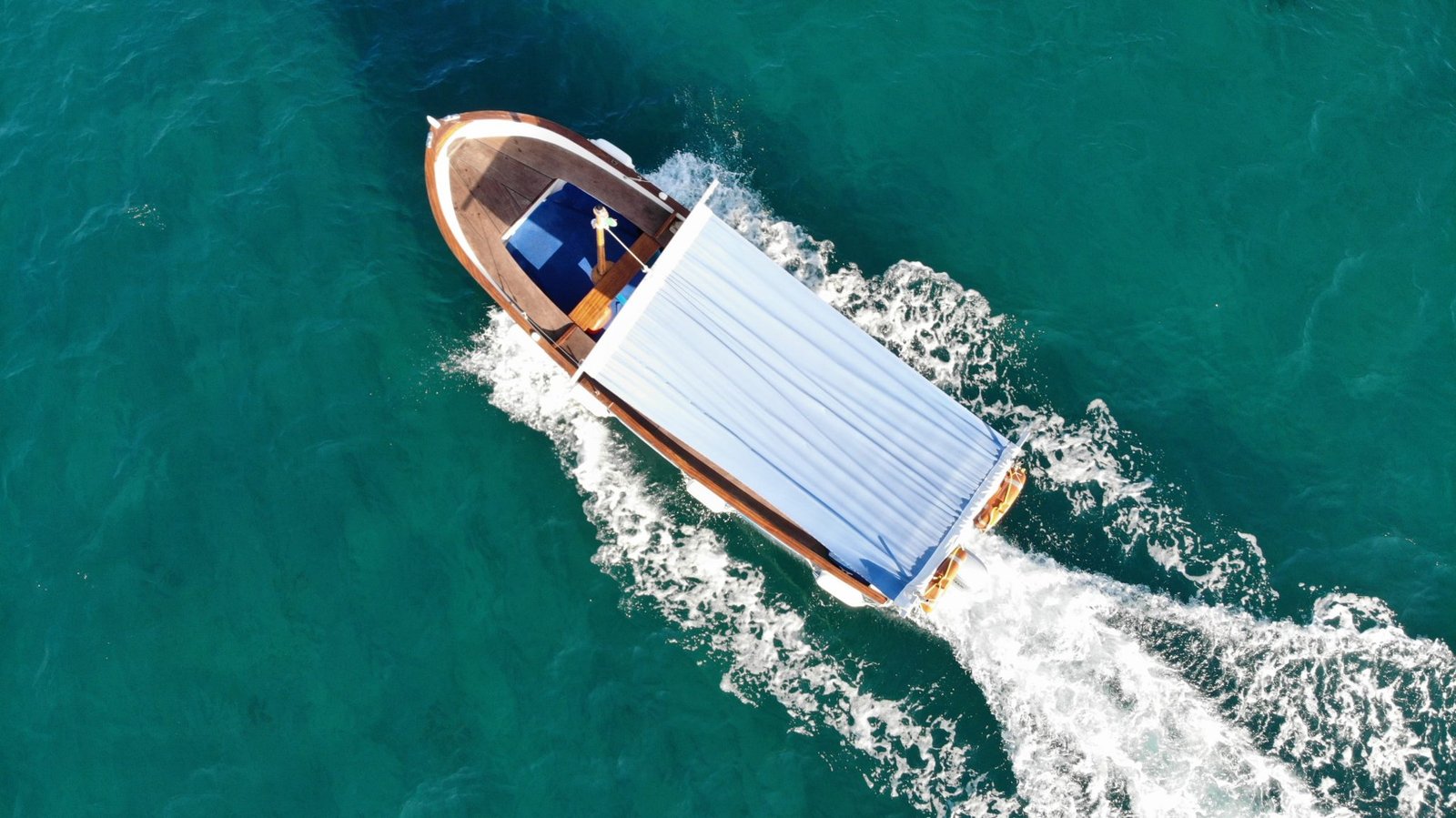 6 Things You Should Know Before Buying A Fishing Boat
If you love fishing and you're thinking of buying a boat – welcome to the club!
Or perhaps, you're just thinking of replacing the old one that has served you for many years. Either way, you definitely need to consider your decision through before going on your hunt for the perfect boat.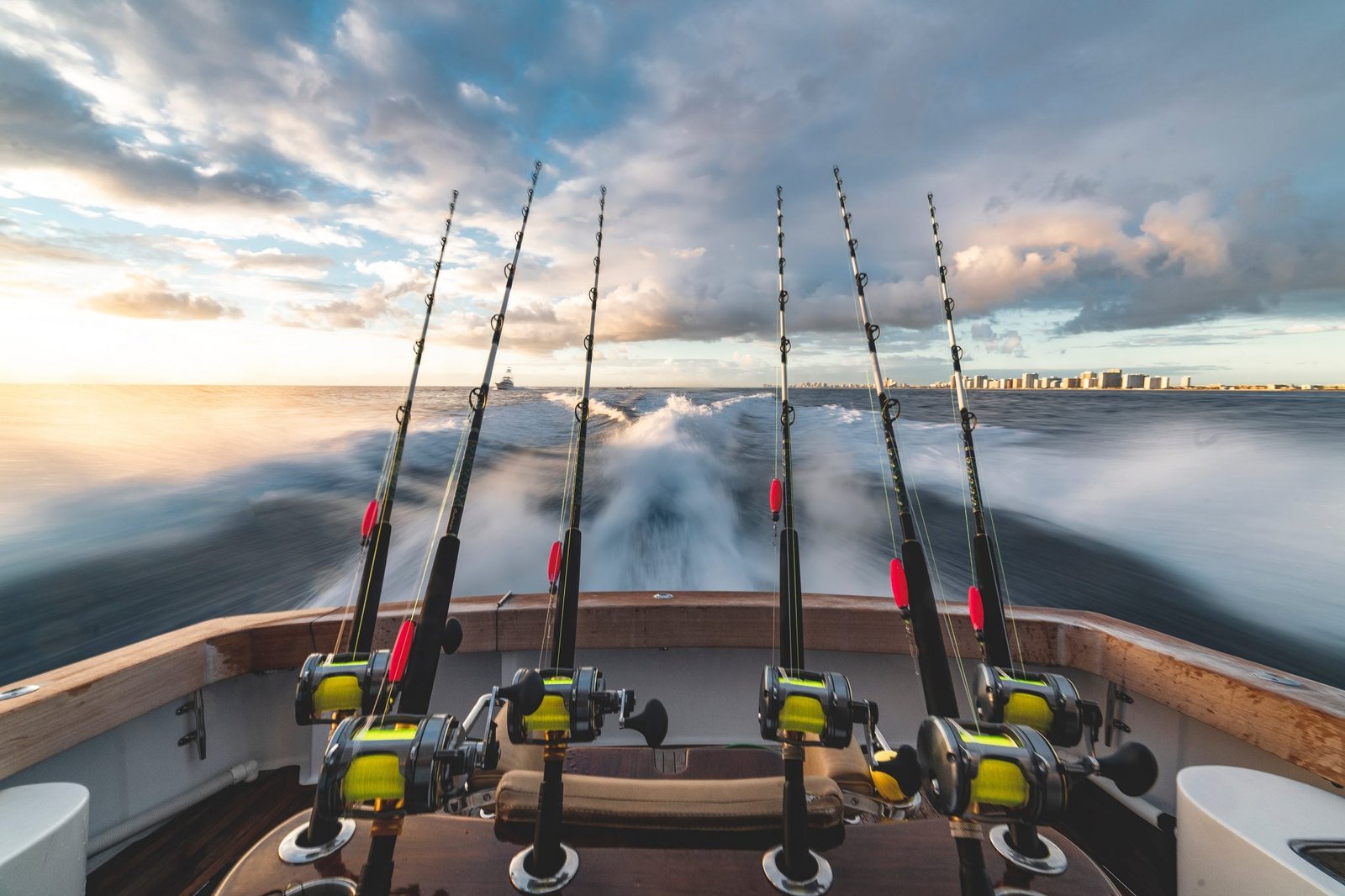 Buying the right boat can be tricky, especially if you have no experience. There are high chances of being duped or making the wrong purchase. However, since boats are so expensive, it is your responsibility to make sure you're making an informed decision.
So, here are some things you should keep in mind, before buying a fishing boat.
#1. What Kind Of Fishing Boat Do You Need?
Before buying a fishing boat, there are a lot of things to consider. There are a variety of boats for sale in the market, but they are all specialized, depending on people's needs. So, you should have a clear idea of what kind of activities you'll be doing and where you're going to go sailing. For instance, if you're going fishing in saltwater, then you'll need a boat with a paint coat that is appropriate for this type of water. Also, consider whether you're going to move your boat around or if it's just going to stay in one place.
If you plan on buying a boat that can be stored in water, you'll be able to get on with your fishing quickly and pack up without hassle as well. However, this is problematic during the winter, and a trailerable boat is a better option if you want to save dockage costs.
#2. What Is Your Budget?
Owning a boat is the dream. However, there's also a lot of financial stress that comes with it. Even though some boats really catch your eye, you will need to be realistic about what you buy. So make sure you sort out how much you're willing to spend. If you're on a low budget, it might be wise to opt for a used boat. New ones, of course, promise the latest gadgets, features, and manufacturing warranty, but used ones are not bad either. In fact, you can get some pretty good quality used fishing boats for much lower prices. 
Nowadays, boats are made from materials like fiberglass and aluminum, which last a long time, so you have nothing to worry about. Think of it like buying a used car. However, you should be very careful when examining the used boat and do your research correctly. 
#3. Be Aware Of The Extra Costs
Buying a boat involves a lot of extra costs as well. Whether you're buying a new model or a used boat – you'll definitely have to pay taxes and registration fees. So make sure you're counting that into your budget as well. Also, keep in mind that boats have high maintenance and running costs. You'll need to set aside funds for fuel, repairing, and annual tune-ups. 
Usually, boat owners don't have to sign up for insurance. But if you are buying on loan, you'll need something called the boat owner's insurance. Also, if you don't have a trailerable boat and you want to store your boat at a marina, you might need to give proof of insurance too.
Make sure you have some budget to handle emergencies too, such as any repairs or the potential need for suing for boating accidents.
So make sure you have all these situations figured out before you proceed.
#4. Check Out Your Options Online
The first step to scouring the market is to check online. This is the easiest way for you to understand prices and models and compare the different options. Some will even let you take virtual tours. These sites also have filters that categorize according to boat type, size, model, etc., making the process really easy.
However, you need to be really careful with your choices because online pictures can be deceiving. Always make sure to compare photos and highlights of listings of similar boats. Don't overlook the details, and make sure they have the same items. If not, then that's definitely a red flag. It's also a good idea to assess whether the seller or business is trustworthy and check out reviews. Select a few options and then visit those boats in person. Don't make the mistake of fixing the deal online without actually seeing the boats.
#5. Inspect Your Choices Carefully
Now that you've narrowed down your choices and are ready to check them out, make sure you do a thorough inspection. Boats are a big investment, and I'm sure you don't want to regret your purchase. You must do both a sea-run, as well as a land check-up. What I mean is, your boat will function differently in water than when it's hauled in land. So to truly get an idea of how good the boat is, you'll need to inspect it in both situations.
There's no shame in being careful before making such a big purchase. Take the boat out fishing and explain to the seller how you want to see it at work. In fact, it's actually wise to take a qualified marine mechanic or certified marine surveyor with you.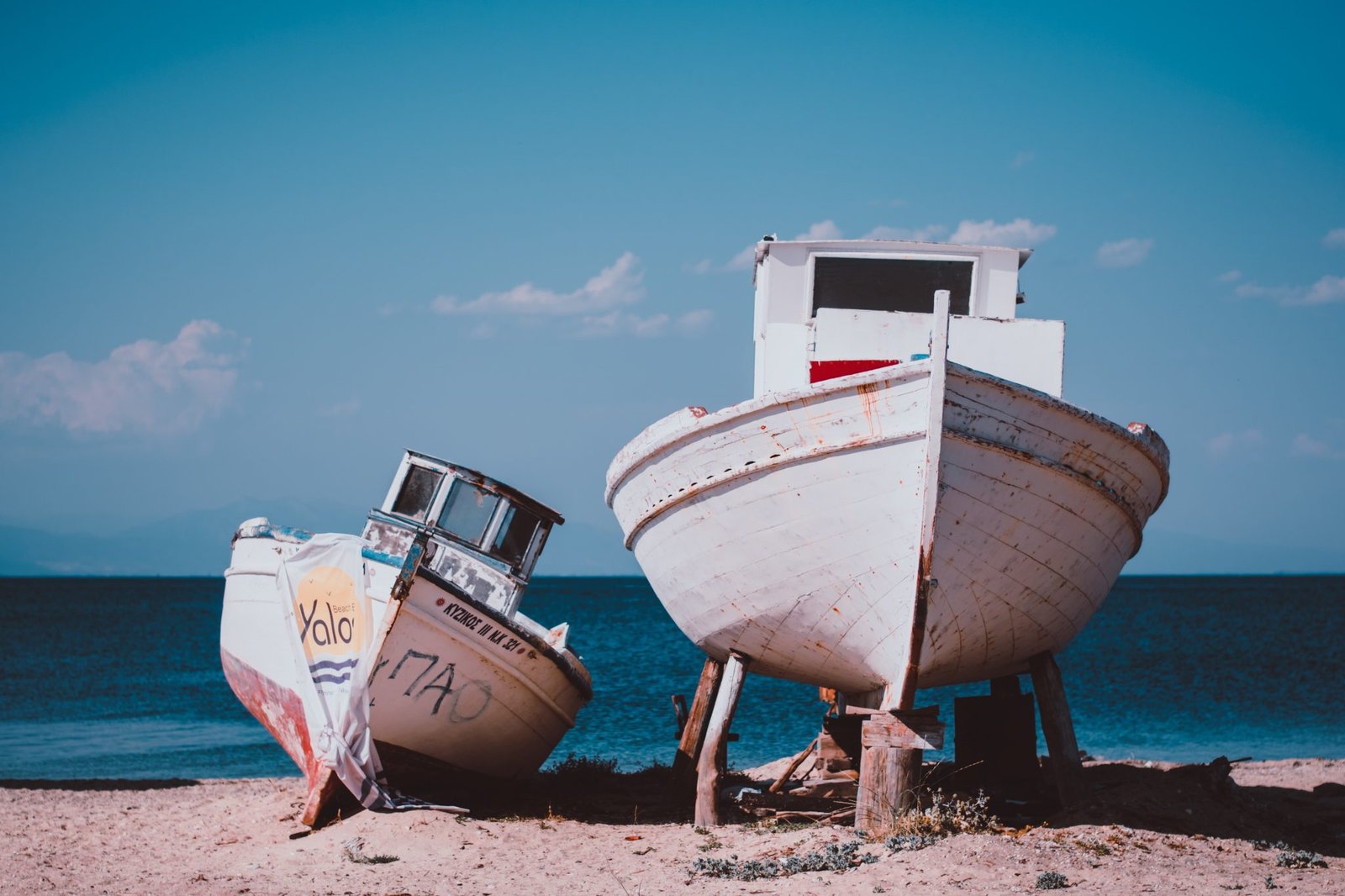 These professionals can spot problems which we often don't notice. 
#6. Pay Attention To The Equipment List
All sellers will give you a list of equipment that you will get with the boat. You might have the option of buying the whole package, or you might prefer to stock your boat with your own equipment.
Sometimes, package deals involve more things than you really need, so be careful what you sign up for. Ideally, the list should have safety equipment like life jackets, personal floatation devices, fire extinguishers, and visual or sound signaling devices.
When you're inspecting the boat, make sure to check if all of these devices actually work.
Final Thoughts
Buying a boat can be an emotional time for many. However, don't let your feelings cloud your judgment. Sometimes, we are willing to spend a lot of money on things that appeal to us. But if you truly are on a budget, don't splurge and go for what you can actually afford. If you look properly, eventually, you'll find one that meets your needs at the right price.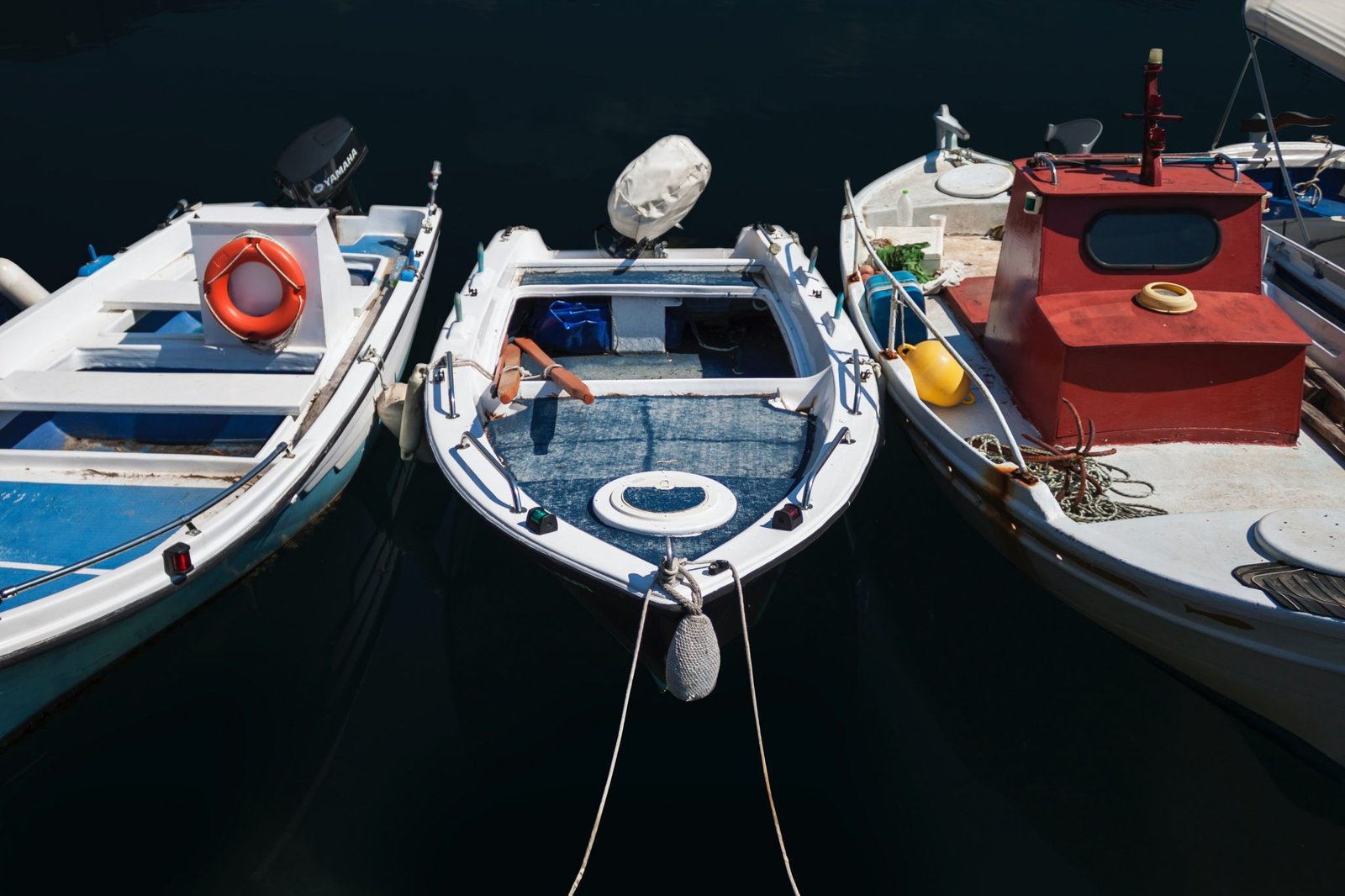 Also, not to be a negative nelly- but just fixing the price doesn't mean it is the end of your vigilance. You'll have to be on your toes till the deal is actually signed and make sure all the paperwork is right. 
There are a lot of horror stories about fraud – and you should be responsible enough to avoid such situations. However, I can assure you that when you do finally find the boat of your dreams, the feeling is priceless!